What tyres will the teams and drivers have for the first ever Saudi Arabian Grand Prix at Jeddah?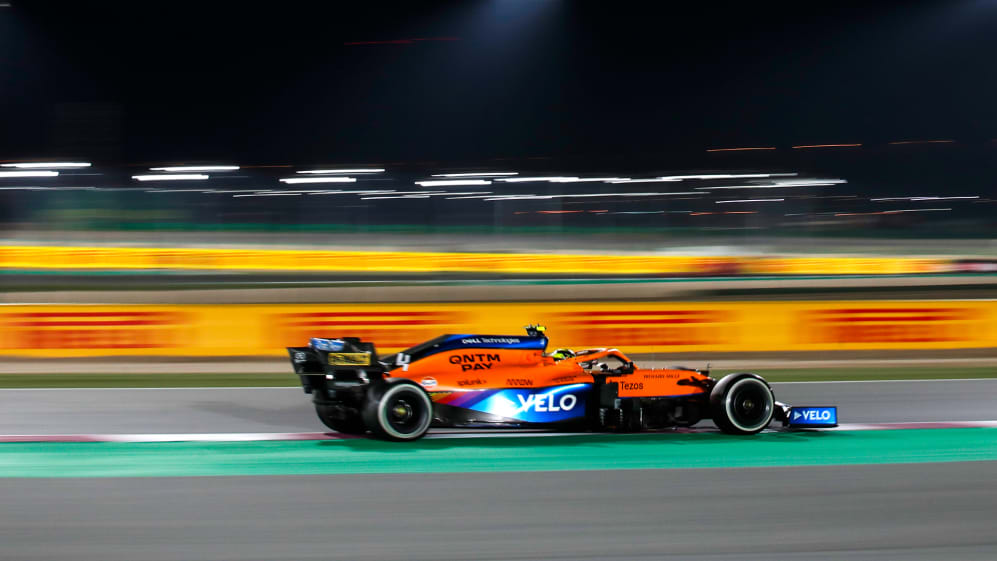 Pirelli have announced which tyre compounds they will bring to the first-ever Saudi Arabian Grand Prix, which will take place on December 3-5 at Jeddah Corniche Circuit.
Just two races remain this season and Lewis Hamilton is just eight points behind rival Max Verstappen heading to the world's fastest street circuit, as Jeddah hosts its first Formula 1 race.
READ MORE: A potential title decider and a brand new circuit – 5 storylines we're excited about ahead of the Saudi Arabian Grand Prix
Pirelli have nominated compounds that are one step softer than those used for the Qatar Grand Prix. In Saudi Arabia, drivers will receive two sets of the C2 (hard tyre), three sets of the C3 (medium tyre) and eight sets of the C4 (soft tyre).
"Jeddah is probably the biggest unknown we face all year... with the track being completed very close to the race," said Pirelli Head of F1 and Car Racing Mario Isola. "As a result, we can only rely on simulations from F1 and the teams, along with other information we've collected, to come up with our nomination.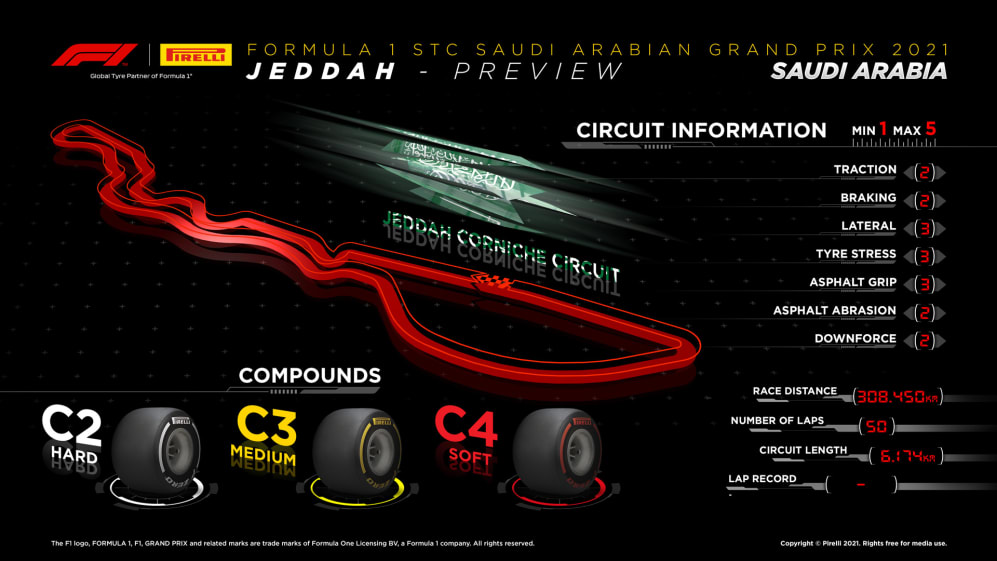 "This street circuit looks set to be quite different to anything else, and the high speeds with fast corners will obviously play a big part in the way that the tyres behave.
"Jeddah has more corners than any other track on the calendar, and one of them – Turn 13 – also has 12-degree banking, so there are plenty of different elements that will keep the tyres working hard."
Formula 2 returns for its penultimate race weekend with yellow-walled medium and purple-walled supersoft tyres in use at Jeddah. F2 drivers get four mediums and two supersofts for the weekend's three races.
For more information about Pirelli's Formula 1 tyres, visit pirelli.com.