Feature
What tyres will the teams and drivers have for the Turkish Grand Prix?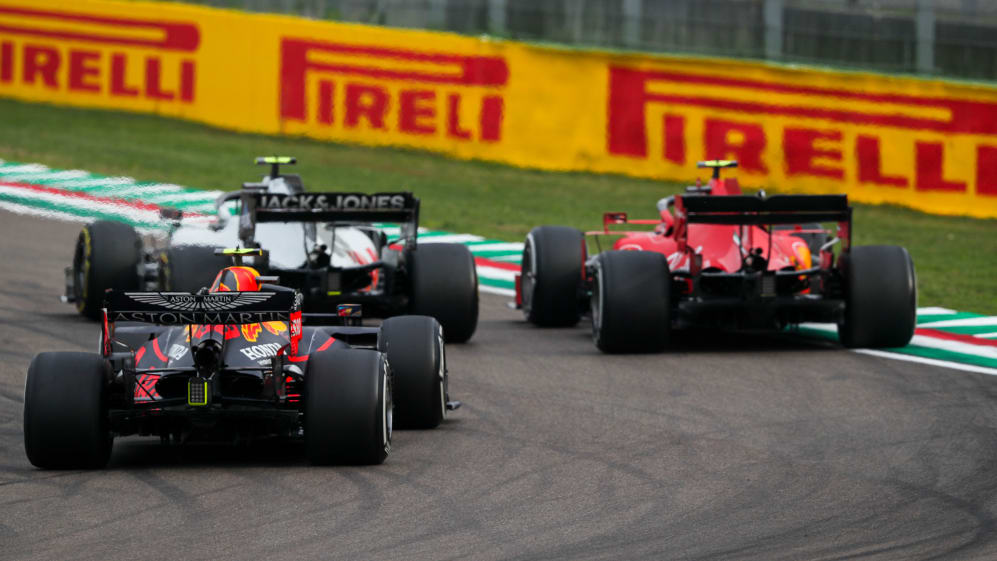 The 2020 Turkish Grand Prix is this weekend and Pirelli have announced which tyres they will bring to Istanbul Park, nine years after the circuit last hosted a Formula 1 race.
The hardest compounds in the Pirelli range are on offer here at the recently resurfaced Istanbul Park – that's C1, C2 and C3s, which are one step harder than they were for the race at Imola.
WATCH: Two Schumacher crashes and first lap chaos – 5 forgotten moments from the Turkish GP
The standard allocation of tyres is different too, with drivers getting seven softs, three mediums and three hard sets over the weekend. That's one fewer set of softs and one more set of hard tyres. Mario Isola, Pirelli's head of F1 and car racing, explained why.
"Turkey is yet another new venue on this fascinating 2020 Formula 1 calendar, and although it's a place that we've been to before, to all intents and purposes we can consider it as a brand new circuit for us: especially as we don't have experience of the new asphalt," he said.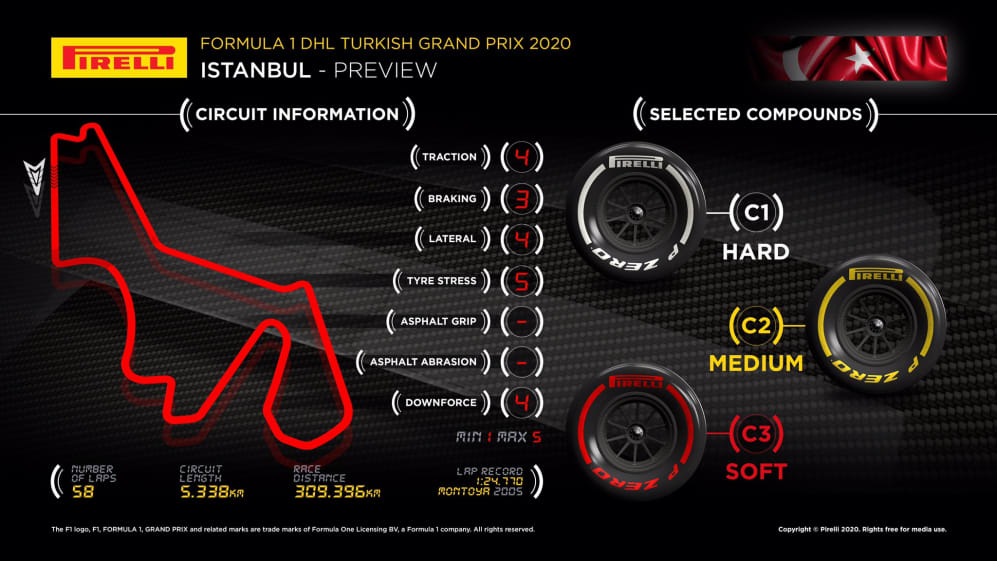 "For tyres, we expect Turkey to be a challenge in terms of energy loads, which is why we have shifted the allocations towards the harder compounds – just as we did in Portimao, even though the new asphalt might be less severe than we were expecting.
"As has often been the case this year, the information gathered in free practice will be absolutely crucial, in terms of assessing not only degradation, but especially wear on such a demanding layout.
TRENDING TOPICS: The title, Turn 8, Tsunoda, and more talking points ahead of the Turkish Grand Prix
"Of course, no mention of Istanbul Park would be complete without talking about Turn 8: which this year will probably be taken flat-out by the latest generation of high-downforce Formula 1 cars, increasing the loads on the tyres accordingly. It's not going to be an easy race for them, so finding the right level of tyre management will be critical," he concluded.