What tyres will the teams and the drivers have for the 2022 Hungarian Grand Prix?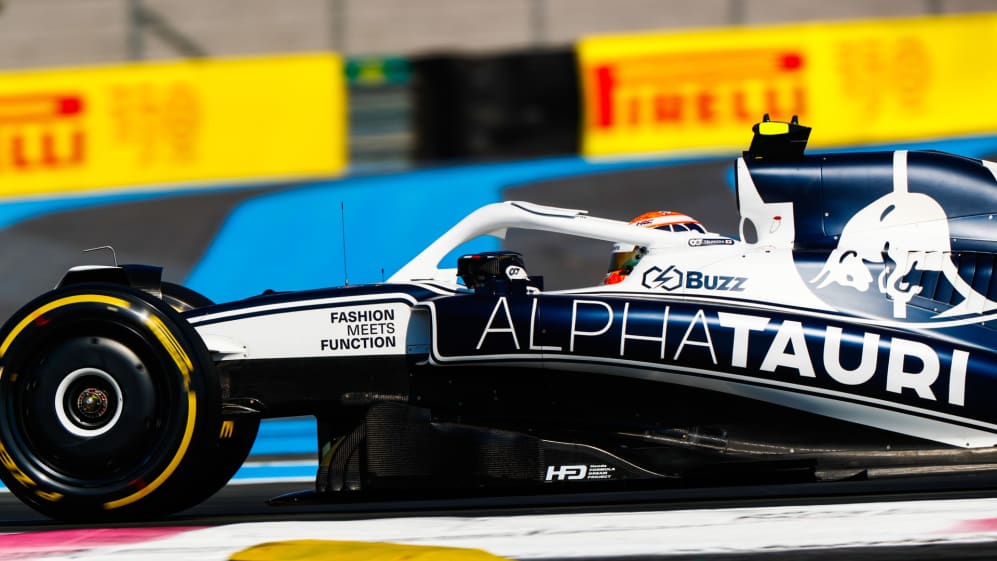 Pirelli have announced the tyres that they will be bringing to this weekend's Hungarian Grand Prix, for round 13 of this exciting 2022 season.
F1's official tyre supplier has nominated the same tyre compounds that were used at last weekend's French Grand Prix, with the teams able to call upon the C2 hard tyre (x2 sets), C3 medium tyre (x3 sets) and C4 soft tyre (x8 sets).
"In the past, the Hungaroring has been known as a place where it's difficult to overtake," said Pirelli Motorsport Director Mario Isola. "But the new package of cars and tyres this year helps drivers get much closer to each other, which is why we have seen some great races with plenty of overtaking so far this season.
BEYOND THE GRID: Mike Krack on working with Vettel again and his ambitions for Aston Martin
"Hopefully that's going to be the case at the Hungaroring as well; a tight and twisty track where the cars are often grouped together. Hungary is also known for being very hot, but it's also rained for the last two years there: so, the moral of the story is never to jump to conclusions! We've seen some surprises at the Hungaroring before, and that could be the case even more this year."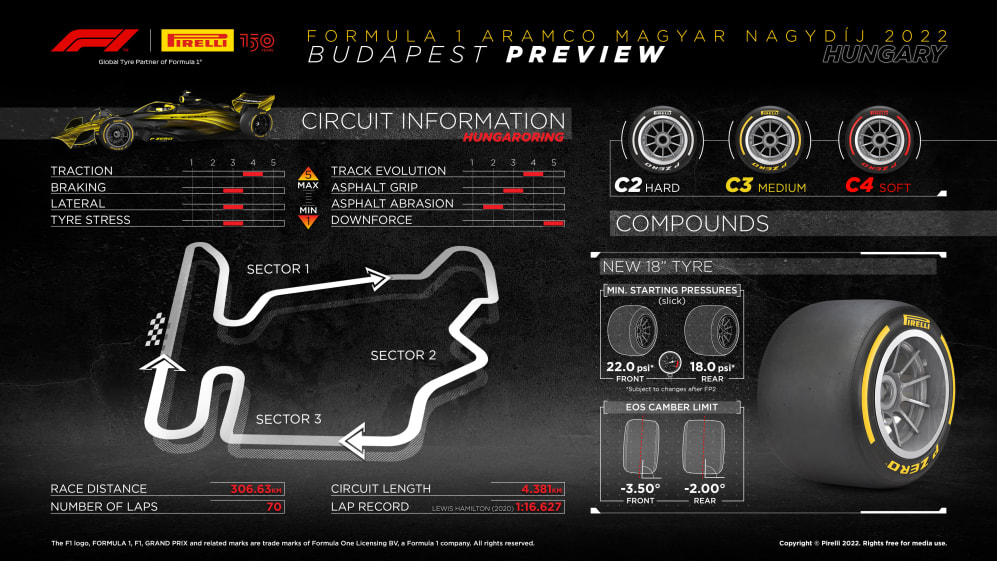 The Hungaroring will also play host to Formula 2 and Formula 3 action this weekend and Pirelli have nominated the yellow medium tyre and the red soft tyre for the F2 action. They have allocated the yellow medium tyre for the Formula 3 races, meanwhile, for the second time this season.
For more information about Pirelli's Formula 1 tyres, visit Pirelli.com – and head to Pirelli.com/150anni for more on Pirelli's 150th anniversary.