What's the weather forecast for the 2021 Austrian Grand Prix?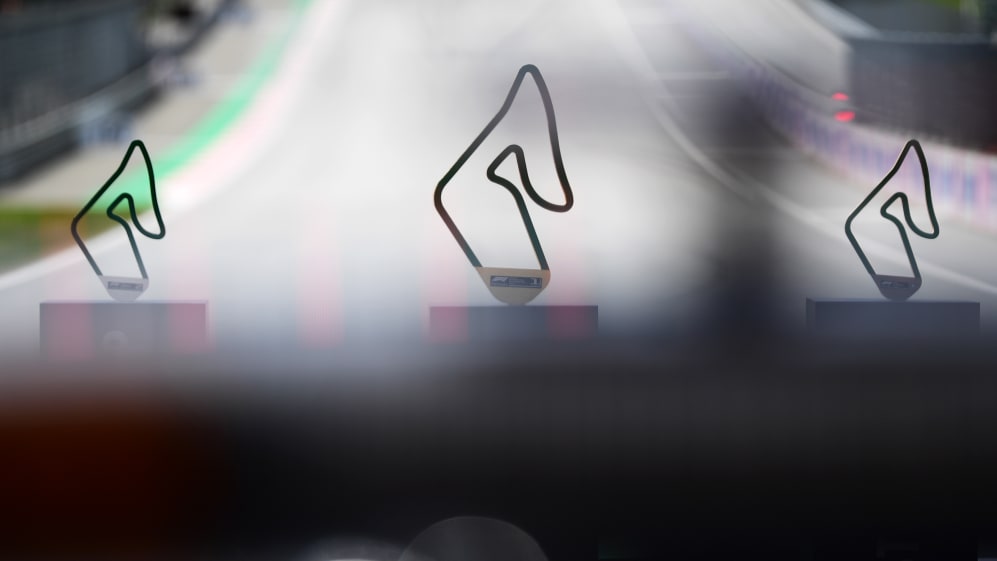 Rain was on the cards for last weekend's Styrian Grand Prix at the Red Bull Ring, but in the end the sessions largely remained dry. So will the Austrian Grand Prix, at the very same venue, offer different conditions?
Max Verstappen dominated the Styrian GP under thick clouds last weekend and, whether or not it rains in the Austrian hills for the second race of the season at Spielberg, we could be in for a cracker – with a new tyre allocation, and Lewis Hamilton fired up to reduce that 18-point gap in the standings.
READ MORE: Unpredictable weather, Mercedes' response and more fans – 5 reasons we're excited for the Austrian GP
The forecast, below, shows that there's rain in the air over the weekend and it is scheduled to hit on Sunday morning. Whether that will affect the race is unknown right now, however.
Scroll down for the full forecast.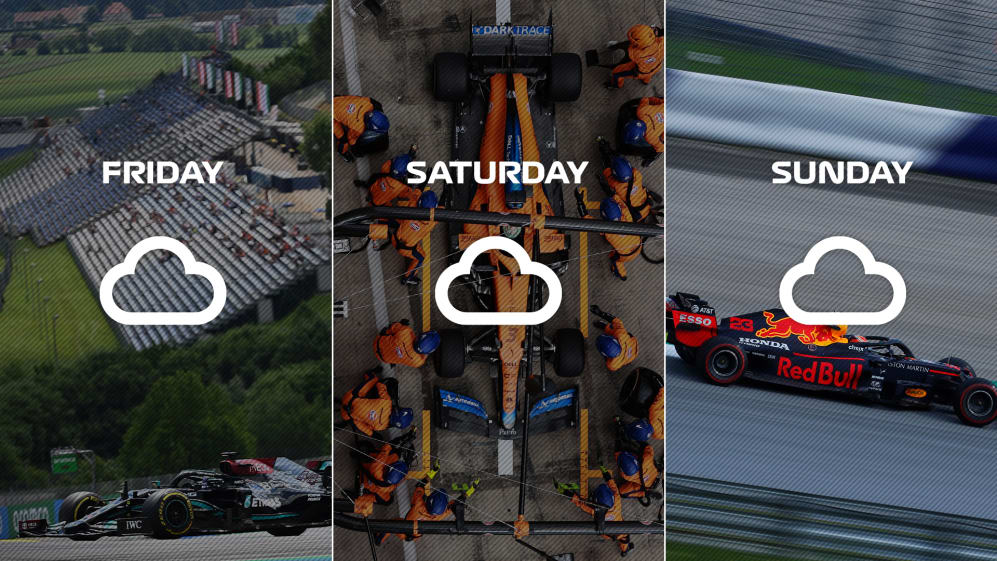 2021 Austrian Grand Prix weather forecast
FRIDAY, JULY 2 – FP1 AND FP2 WEATHER
Conditions: No change with cloudy and lightly unsettled weather from 11am. The chance of rain will be low.
Maximum temperature expected: 24 Celsius
Chance of rain: 20%
SATURDAY, JULY 3 – FP3 AND QUALIFYING WEATHER
Conditions: Only mostly cloudy with some sunny spells.
Maximum temperature expected: 22 Celsius
Chance of rain: <20%
SUNDAY, JULY 4 – RACE WEATHER
Conditions: No change: Unsettled with frequent showers expected over mountains from the late morning. Showers could reach the circuit from 2pm to 5pm, but the chance is only moderate at this range.
Maximum temperature expected: 23 Celsius
Chance of rain: 40%