What tyres will the teams and drivers have for the 2021 Austrian Grand Prix?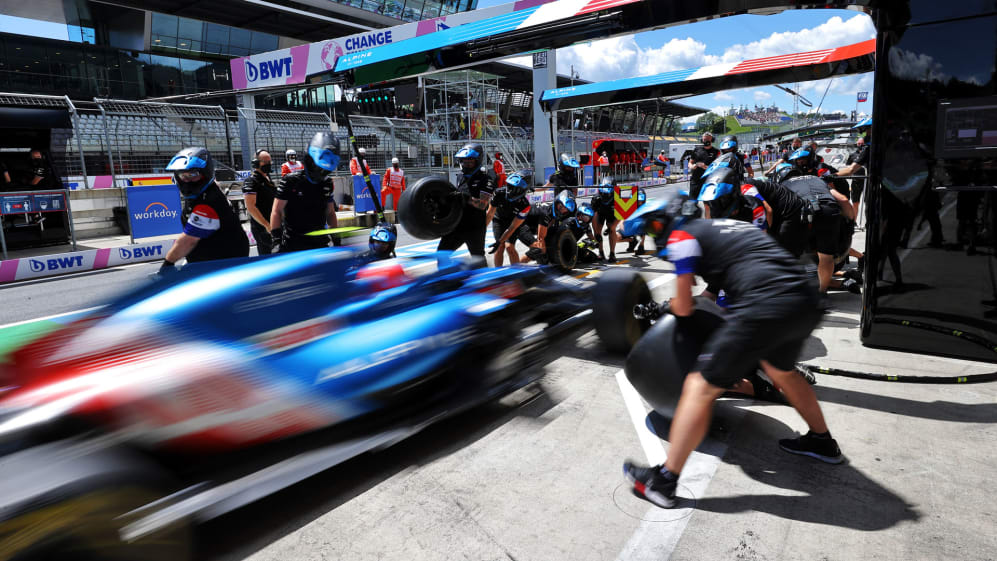 Pirelli have announced that the teams will use tyres that are one step softer for this weekend's Austrian Grand Prix than they were for last week's Styrian GP.
Max Verstappen dominated the Styrian Grand Prix last weekend with most drivers including Red Bull's race winner opting for a one-stop strategy – but this weekend tyres will be one step softer and, according to Pirelli, two stops may therefore be par for the course.
READ MORE: Hamilton says Mercedes 'have no answers' to Red Bull pace after losing to Verstappen in Styrian GP
Two sets of hard C3 tyres, three sets of medium C4 tyres and eight sets of soft C5 compounds will be available to each driver for the race on July 2-4, as Pirelli's Head of F1 and Car Racing Mario Isola explained.
"Once again after last year Austria hosts a back-to-back race, which means that the teams have plenty of data on this track and recent experience of how to deal with its particular challenges and tactics," he began.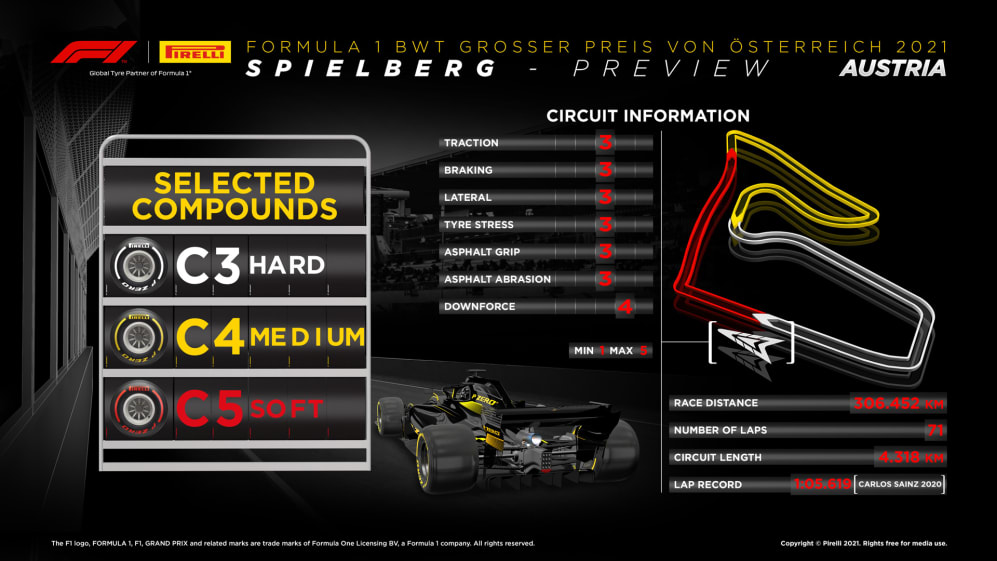 "However, having two different tyre nominations is a first for the Red Bull Ring, so it's going to be interesting to see how the teams get to grips with the softest C5 tyres for the second race weekend – and how the new selection influences strategy in order to create different opportunities compared to the preceding Steiermark [Styrian] Grand Prix."
Notably, the tyre suppliers will also test a new specification of rear tyre during Friday practice of the Austrian Grand Prix, with that specification to be used from the British GP onwards if the test is successful.
READ MORE: Pirelli to test rear tyre with 'even greater levels of integrity' in Austrian GP practice
Formula 3 will also return this weekend with yellow medium compounds to be used for the first time in 2021 after hard tyres were used for the opening rounds, in Spain and France.
Drivers will get four new sets of medium tyres plus one set of the hard tyres carried over from the previous round for use in free practice, as well as two sets of wet tyres.