Feature
FORM GUIDE: Who will have the advantage when the title battle resumes in Hungary?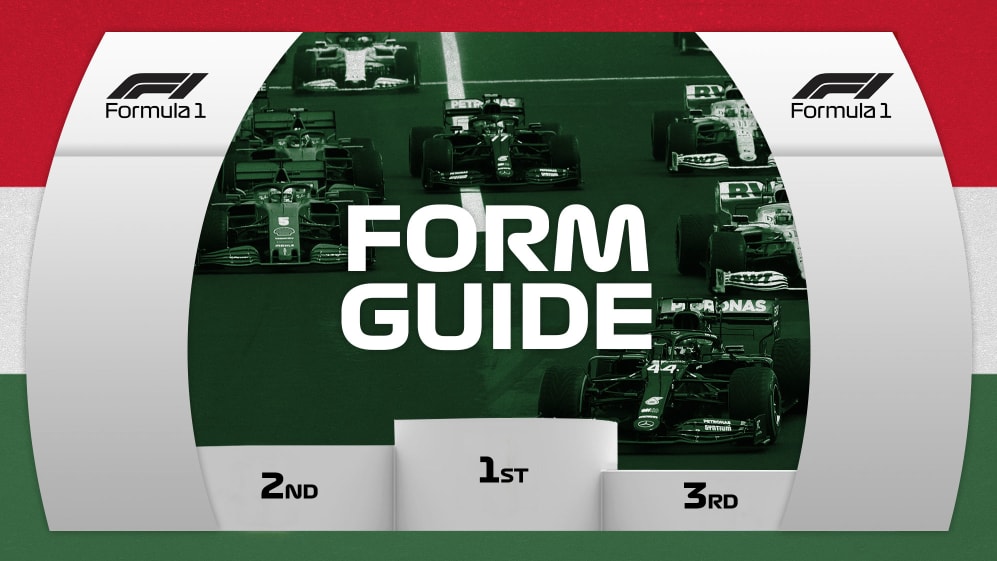 Looking forward to the resumption of Lewis Hamilton versus Max Verstappen at the Hungarian Grand Prix? Us too. Ahead of the Hungaroring weekend, let's take a look at the favourites for points, podiums, pole and victory...
Vying for pole
Mercedes' significant upgrade package for the British Grand Prix allowed Lewis Hamilton to go fastest in qualifying for the first time since the Spanish Grand Prix, while Hamilton has seven pole positions in his locker around the Hungaroring.
The track was also where Max Verstappen took his own breakthrough pole in 2019, however – and with Verstappen on a run of four straight poles (albeit the last of those was earned by winning the inaugural F1 Sprint), overall the Dutchman remains the form guy going into qualifying this weekend.
READ MORE: Ferrari crashing the party and the fallout from Silverstone – 5 fascinating storylines ahead of the Hungarian GP
Hungary's been less of a happy hunting ground for Valtteri Bottas, meanwhile, Bottas having never poled here (P2 is his best) – while despite taking a Hungaroring-best P4 on the grid in 2020, Sergio Perez was still outqualified by then Racing Point team mate Lance Stroll, while Perez is currently losing the team mate qualifying battle to Verstappen 1-9 at Red Bull.
Pole positions in the last five years:
2020 – Lewis Hamilton (Mercedes)
2019 – Max Verstappen (Red Bull)
2018 – Lewis Hamilton (Mercedes)
2017 – Sebastian Vettel (Ferrari)
2016 – Nico Rosberg (Mercedes)
FAN VIEW: Silverstone delivered a nasty bump in the road for Max Verstappen as he bids to claim his first world title. But F1 Play gamers have not been put off at all by that, and the Dutchman has a convincing lead over title rival Lewis Hamilton in the voting for the fastest man over a single lap in Hungary.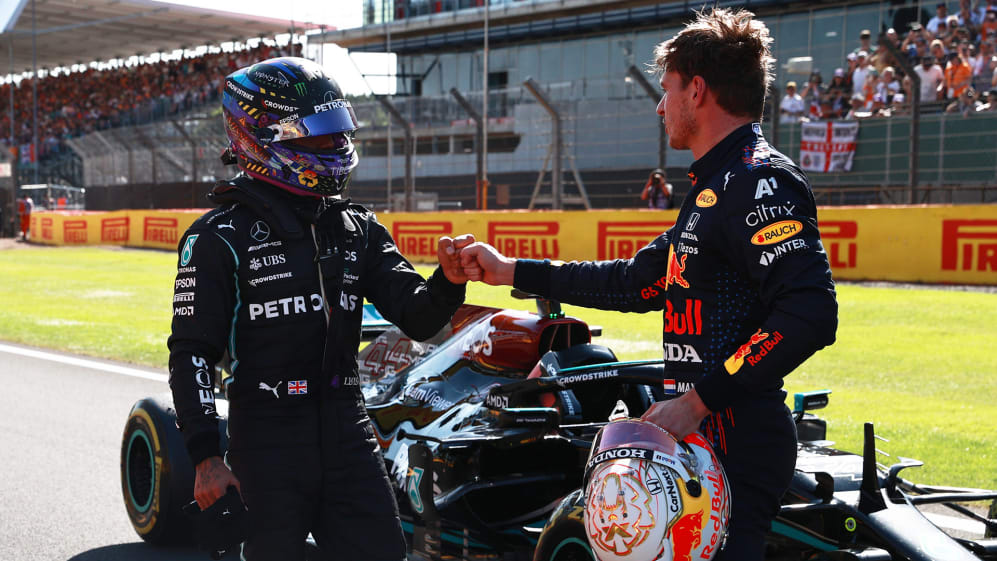 And as Red Bull proved over their five-race winning streak between Monaco and Austria Pt.2, they now have a car that can perform at all manner of circuits – while it is true that Red Bull's traditional focus on high downforce is a good match for the winding Hungaroring track.
READ MORE: The Red Bull design details that will have Mercedes worried ahead of the Hungarian GP
Current and historical form, then, suggests that the stage is set for another Verstappen vs Hamilton ding dong, much like we were treated to in 2019. In terms of the supporting cast, Bottas has never finished higher than P3 here, while Sergio Perez can show no better than P7, having never really convinced at the Hungaroring.
Wins in the last five years:
2020 – Lewis Hamilton (Mercedes)
2019 – Lewis Hamilton (Mercedes)
2018 – Lewis Hamilton (Mercedes)
2017 – Sebastian Vettel (Ferrari)
2016 – Lewis Hamilton (Mercedes)
FAN VIEW: A similar story here, where Verstappen has a pronounced edge in the F1 Play voting. Not massively surprising given the supremacy he showed in the Sprint, and in fact right up to that collision with Lewis on Lap 1 of the Grand Prix proper. As one might expect, this is very much a two-horse race.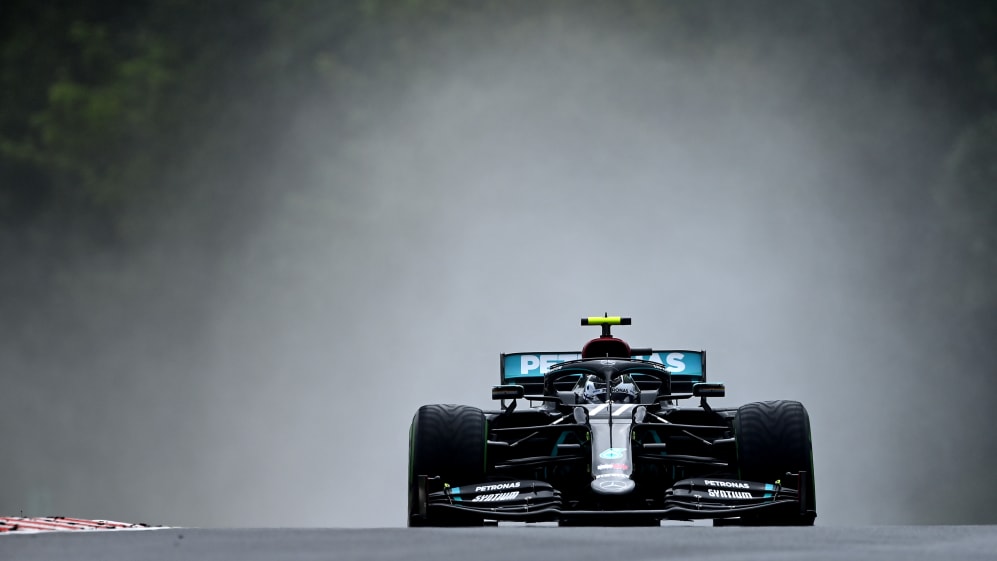 Podium outsiders
Ten races down in 2021 and we've already seen almost half the grid (nine out of 20) on the podium.
Some have been there more than others, however, and with Lando Norris having podiumed three times already (while but for a botched pit stop at Silverstone, that could have been four) you've got to think of the plucky young Brit – who's only finished outside the top five once this year – when you think of podium outsiders for Hungary.
READ MORE: How Lando Norris rose to P3 in the drivers' championship - and why he could keep it
Could team mate Daniel Ricciardo get himself up there too? Silverstone marked Ricciardo's best race of the year as he finished P5, while the Australian took his second ever F1 win in Hungary in 2014, followed up by a brace of podiums in 2015 and 2016 – so there should be some good vibes going into the weekend.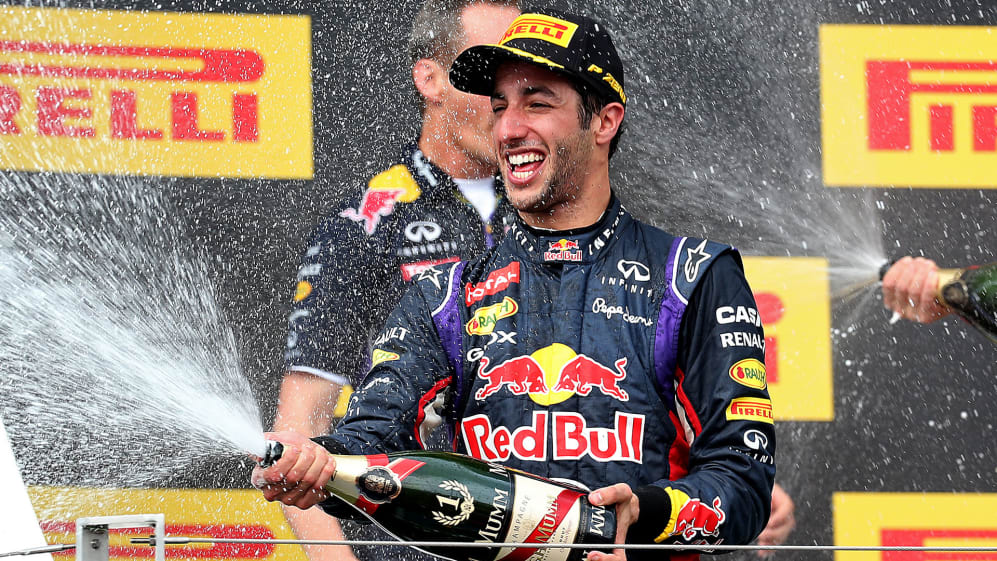 Ferrari's Charles Leclerc made his first podium appearance of the year last time out at the British GP, meanwhile, coming within a whisker of winning the whole darn shooting match.
And given Ferrari's strong performance at both Barcelona's slow-speed Sector 3 and Monaco, it's not unreasonable to expect that the Scuderia will be competitive at the low-speed Hungaroring – Carlos Sainz with the stronger record of the two drivers here, finishing in the points in Hungary every year since 2016, while Leclerc has a best of P4.
READ MORE: Binotto hails Ferrari progress after no points in France to almost winning at Silverstone
Podiums in the last five years:
Mercedes – 7
Ferrari – 5
Red Bull – 3
FAN VIEW: Once again Lando Norris is the favourite on F1 Play to spoil the Red Bull/Mercedes podium party, but he has company this week. Ferrari's Charles Leclerc, so close to a famous victory at Silverstone, is also attracting plenty of support in voting for third place at the Hungaroring.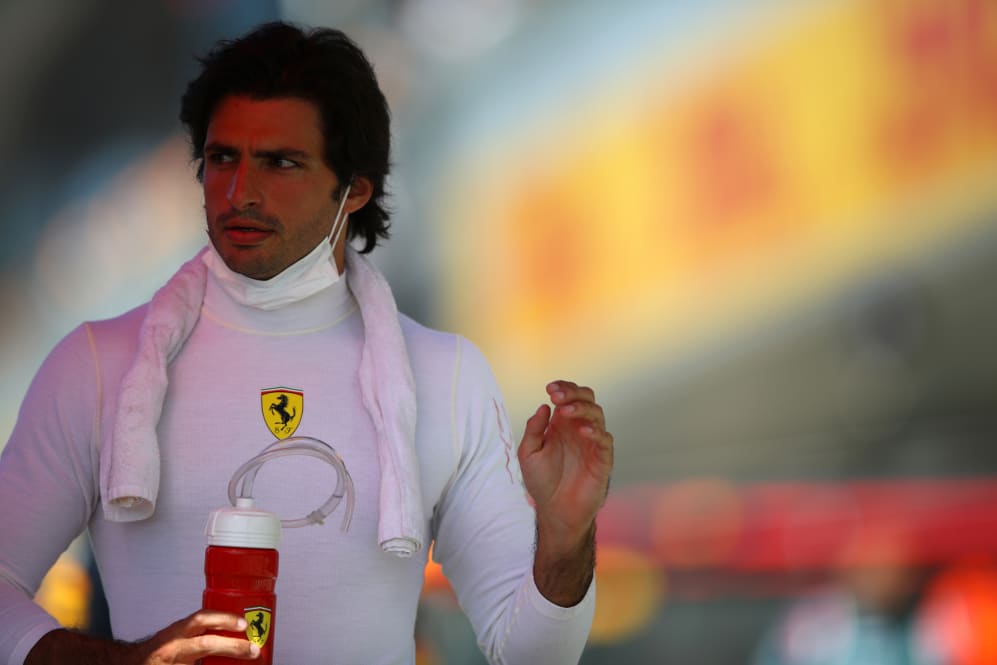 Points potential
Fernando Alonso is back to his best – that was the opinion voiced by Alpine Executive Director Marcin Budkowski at the British Grand Prix, and it's a hard one to argue with. Alonso took his fifth straight points finish at Silverstone – the longest streak of any driver currently, barring Norris' run of 15 – while Alonso also starred in the F1 Sprint.
Don't be surprised to see the 2003 Hungarian GP winner keep the run going, albeit that Hungary hasn't been one of the Enstone team's happiest hunting grounds over the years, Renault scoring just six points here between 2016 and 2020.
READ MORE: Budkowski says 'impressive' Alonso now back to his best
Silverstone had looked like the weekend that George Russell might finally take those first points for Williams, before a grid penalty for hitting Sainz in the Sprint hampered his Grand Prix. But Williams were optimistic going into Hungary, while if Russell can extend his Q3 streak to three races, he could be well-placed at the hard-to-pass Hungaroring track.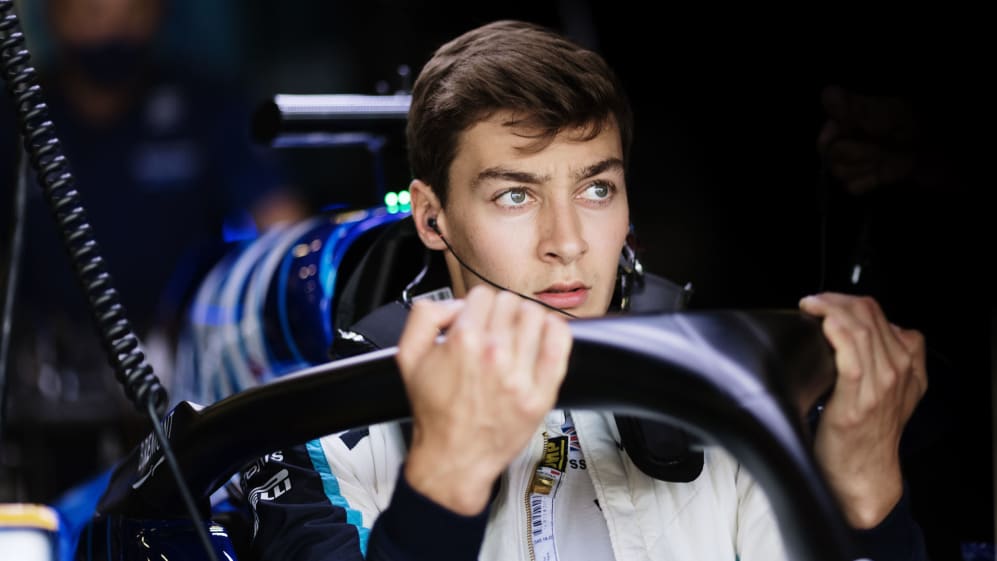 Finally, Pierre Gasly's been on a rough run of form following his Baku podium, claiming just eight points in the ensuing four races. And the Frenchman will be looking for a boost going into the summer break, at a track where he's always gone well, claiming an impressive P6 for Toro Rosso in 2018, while Gasly's started in the top 10 at every Hungarian GP he's contested.
READ MORE: Gasly determined to end first half of 2021 on a high in Hungary after 'worst weekend of the season' at Silverstone
Points in the last five years:
Mercedes – 175
Ferrari – 131
Red Bull – 102
McLaren – 33
Racing Point/Force India – 25
AlphaTauri/Toro Rosso – 19
Haas – 8
Renault – 6
Alfa Romeo/Sauber – 6
Williams – 2
FAN VIEW: The McLarens and Ferraris are obvious choices here, but elsewhere it is again the former world champions Fernando Alonso and Sebastian Vettel who are both coming in for heavy support to produce good results in Hungary this weekend on F1 Play.
F1 Play allows you to pit your wits against fans from around the world. Simply submit your predictions each race weekend for a chance to win amazing prizes. Click here to find out more.