What's the weather forecast for the 2023 Australian Grand Prix?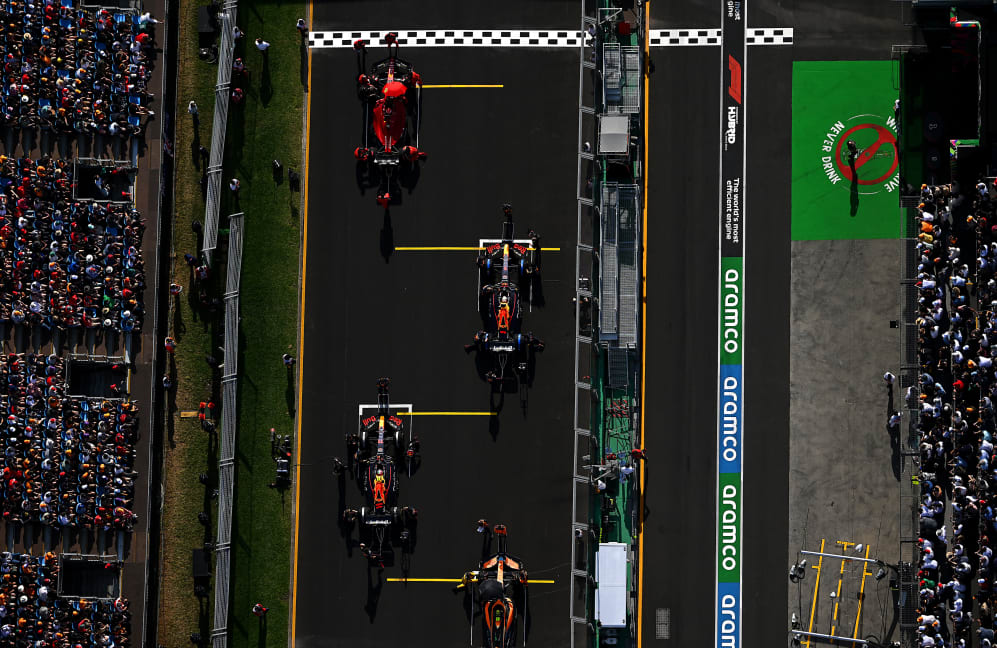 Melbourne will host round three of the 2023 season this weekend, but what weather conditions can the drivers and teams expect to face for the Australian Grand Prix?
Albert Park has played host to the Australian GP since 1996, and the track has been the scene of plenty of classic races, including last year when Charles Leclerc took a dominant win for Ferrari ahead of Sergio Perez and George Russell.
IT'S RACE WEEK: 5 storylines we're excited about ahead of the Australian Grand Prix
Max Verstappen retired from last year's race but comes into the weekend with a one-point lead over his Red Bull team mate, Perez, in the drivers' championship, while the Milton Keynes outfit sit at the top of the constructors' standings, with 87 points.
In contrast to the hot and humid weather conditions we have seen in the opening two rounds – in Bahrain and Saudi Arabia – the drivers can expect to face much lower temperatures in Melbourne with the forecast showing that there is a chance of rain on all three days of action. For a much more detailed forecast, scroll down.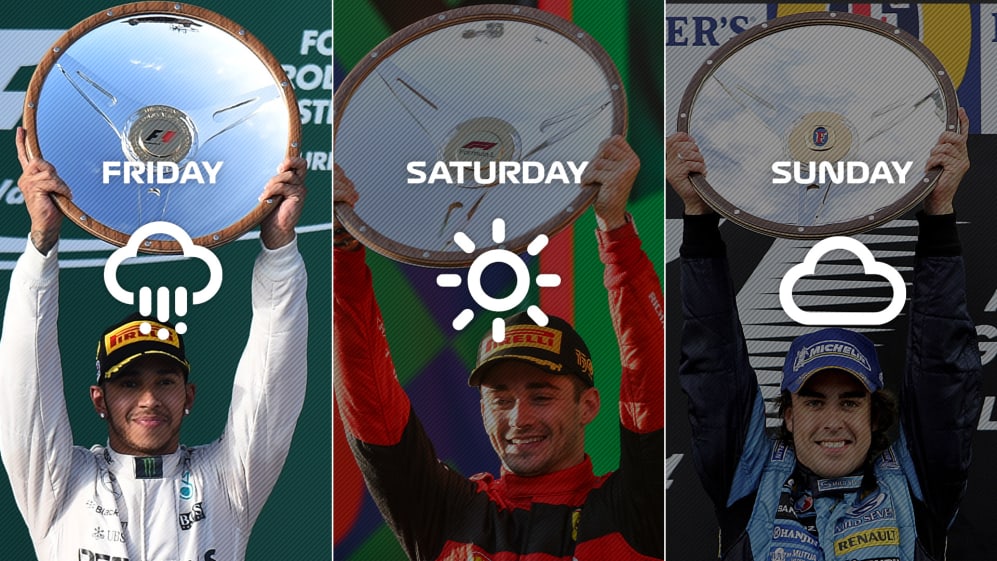 2023 Australian Grand Prix weekend weather forecast
FRIDAY, MARCH 31 – FP1 AND FP2 WEATHER
Conditions: Dry and cloudy conditions at first with an increasing chance of rain in the afternoon. FP1: 17°C // FP2: 18°C.
Maximum temperature expected: 19 Celsius
Minimum temperature expected: 12 Celsius
Chance of rain: 60%
SATURDAY, APRIL 1 – FP3 AND QUALIFYING WEATHER
Conditions: Variable weather conditions throughout the day with sunny spells transition to showers in the morning. However, it is expected to improve in the afternoon. FP3: 14°C // Q: 15°C.
Maximum temperature expected: 15 Celsius
Minimum temperature expected: 11 Celsius
Chance of rain: 40%
SUNDAY, APRIL 2 – RACE WEATHER
Conditions: Likely dry and cloudy during the race, although light southerly wind is expected throughout the day.
Maximum temperature expected: 19 Celsius
Minimum temperature expected: 10 Celsius
Chance of rain: <20%