What's the weather forecast for the 2023 British Grand Prix?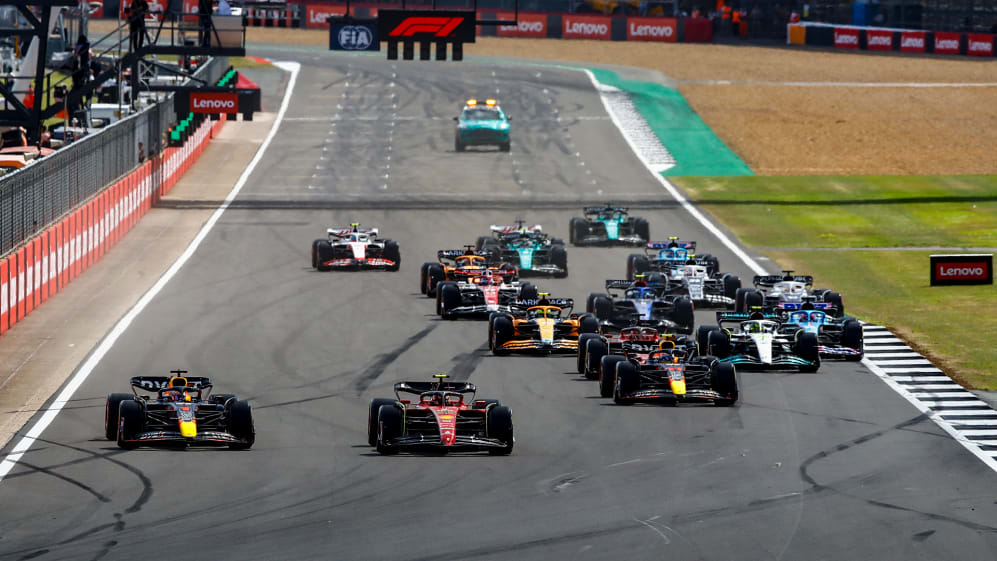 Formula 1 drivers and teams are setting up camp at Silverstone ahead of this weekend's British Grand Prix. But what weather conditions can they expect to deal with over the three days of running?
Max Verstappen and Red Bull arrive at the venue with their championship leads stronger than ever, but Mercedes, Aston Martin and Ferrari will all be looking to spoil their party in front of a packed crowd of passionate fans.
READ MORE: IT'S RACE WEEK: 5 storylines we're excited about ahead of the British Grand Prix
Ferrari driver Carlos Sainz took pole position and victory here last year, amid changeable conditions, while Mercedes man Lewis Hamilton has won the race a whopping eight times, including seven of the last nine.
The weekend weather forecast brings an interesting mix, with the action set to start in dry conditions but rain set to arrive for the following two days. For a more detailed forecast, check out the information below.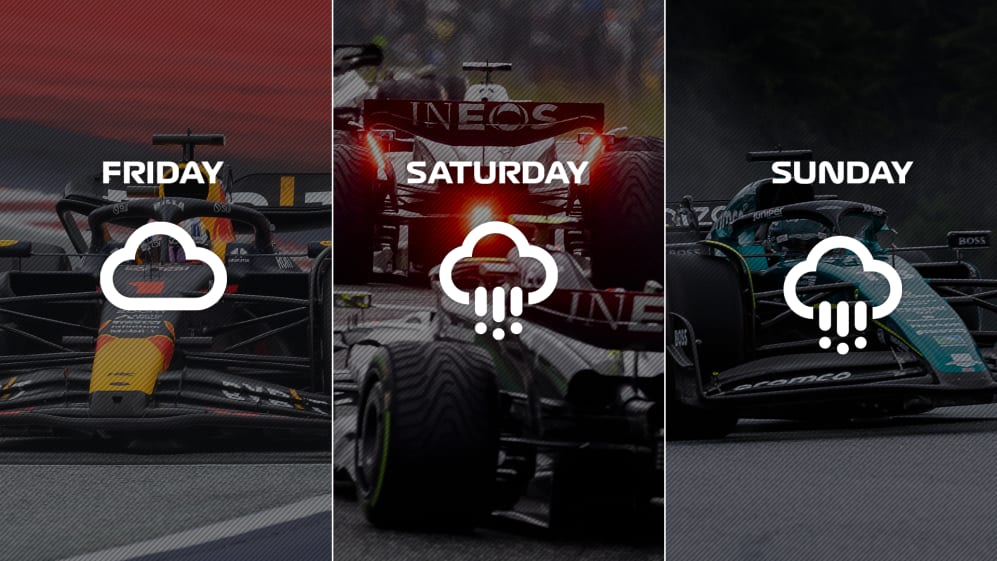 2023 British Grand Prix weekend weather forecast
FRIDAY, JULY 7 – FP1 AND FP2
Conditions: A mainly sunny day and dry sessions are expected. However, there will be wind in the air, with south-easterly gusts of up to 40kph. FP1: 23°C // FP2: 25°C
Maximum temperature expected: 25 Celsius
Minimum temperature expected: 14 Celsius
Chance of rain: 0%
THIS WEEK IN F1: 10 quiz questions on all the F1 news ahead of the British Grand Prix
SATURDAY, JULY 8 – FP3 AND QUALIFYING
Conditions: It is set to be partly sunny around sunrise, with a band of rain building up over Wales and crossing the Silverstone area for FP3. It should become drier behind this rain band, increasing air temperature up to 25°C, but the wind remains with gusts up to 50kph in the afternoon. FP3: 22°C // QUALIFYING: 25°C
Maximum temperature expected: 25 Celsius
Minimum temperature expected: 14 Celsius
Chance of rain: 80%
SUNDAY, JULY 9 – RACE WEATHER Conditions: A chance of rain is likely in the morning until midday, but conditions should become drier in the afternoon. The temperature is likely to drop down to 22°C, along with a light south-westerly wind. RACE: 22°C
Maximum temperature expected: 22 Celsius
Minimum temperature expected: 14 Celsius
Chance of rain: 40%