What's the weather forecast for the 2023 Las Vegas Grand Prix?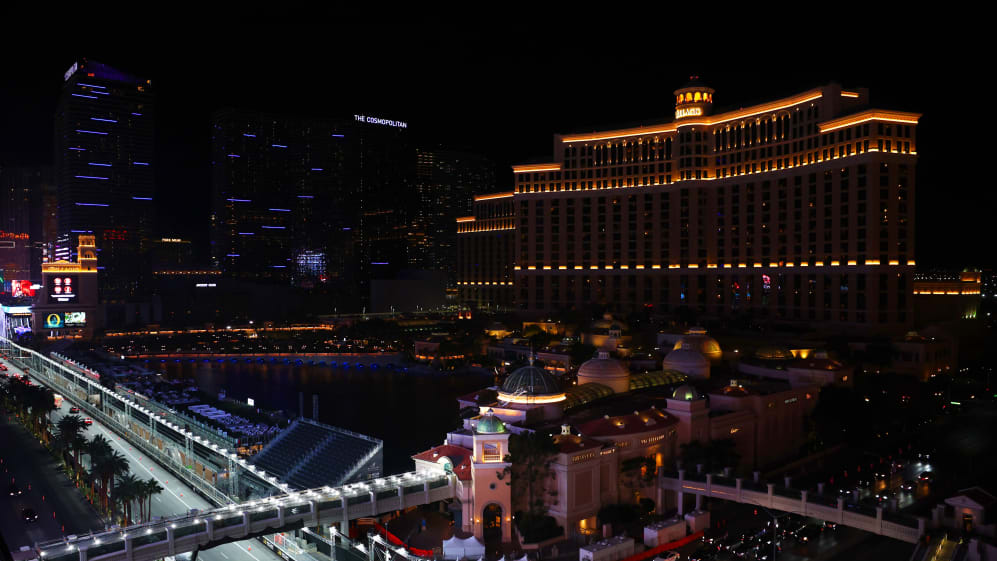 Formula 1 is almost ready to go racing under the lights at the Las Vegas Grand Prix this weekend, but what weather conditions can the drivers and the teams expect in Nevada?
Max Verstappen has won the previous two races in America this season – in Miami and in Austin – and having already scored a record 17 victories so far in 2023, can he add to that tally in Las Vegas?
F1 NATION: Tricky corners, testing temperatures and an F1 wedding? Pedro de la Rosa's Las Vegas lowdown
There will be plenty of unknowns considering that the drivers and the teams will be facing a brand-new track, so can Red Bull continue their dominance or will one of McLaren, Mercedes, Aston Martin, or Ferrari contest for top honours?
The weather radar this weekend predicts that there is a small chance of rain hitting the track on all three days of action but the big question is how cold it will be, and how that will affect the cars. All the on-track sessions are taking place at night, meaning it will be naturally cooler, with temperatures expected to drop to near-single figures.
Scroll down below for the full forecast for each of the three days.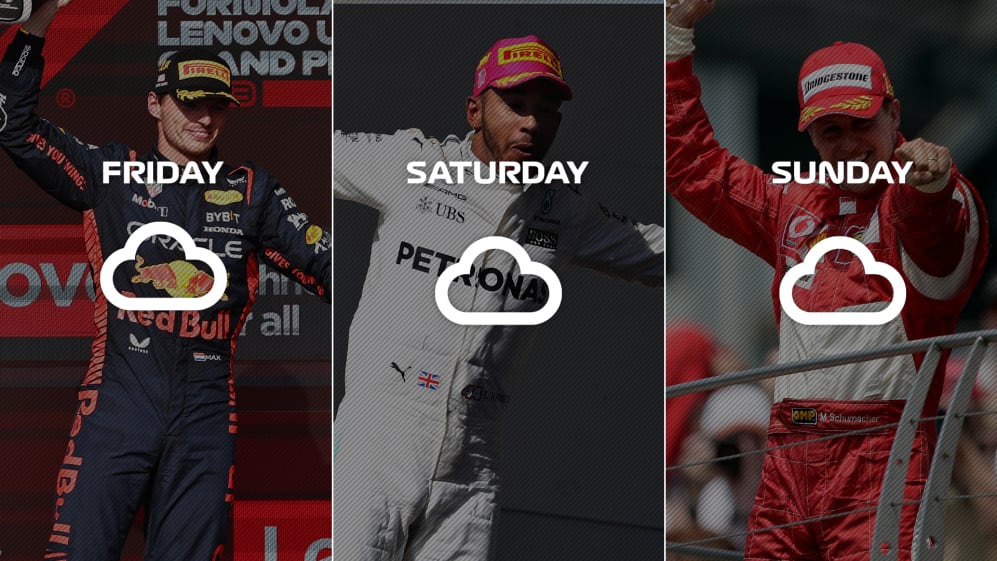 2023 Las Vegas Grand Prix weekend weather forecast
THURSDAY NOVEMBER 17 – FP1 AND FP2
Conditions: Mostly a sunny day and starry evening. FP1: 13°C // FP2: 11°C
Maximum temperature expected: 23 Celsius
Minimum temperature expected: 11 Celsius
Chance of rain: <20%
FRIDAY, NOVEMBER 18 – FP3 AND QUALIFYING
Conditions: Partly cloudy at first before becoming cloudier in the evening with the chance of showers not ruled out. FP3: 15°C // Q: 12°C
Maximum temperature expected: 21 Celsius
Minimum temperature expected: 11 Celsius
Chance of rain: 20%
SATURDAY, NOVEMBER 19 – RACE WEATHER
Conditions: Partly cloudy with a moderate chance of rain at the end of the day. Chance of the rain will decrease closer to the race. RACE: 13°C
Maximum temperature expected: 21 Celsius
Minimum temperature expected: 11 Celsius
Chance of rain: 40%