What's the weather forecast for the 2023 Sao Paulo Grand Prix?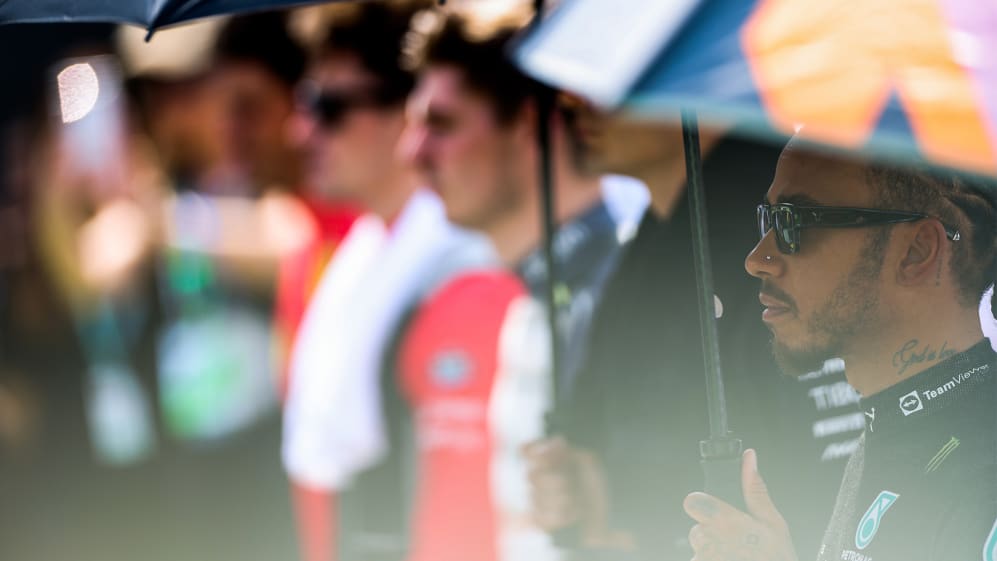 The Sao Paulo Grand Prix gets under way this weekend, the final part of a triple-header featuring Austin and Mexico City. But after scorching temperatures for the last two weekends, what will the weather be like at Interlagos?
After races in Austin and Mexico City, Sao Paulo is the next stop on the F1 calendar. Max Verstappen comes into this weekend's Grand Prix off the back of winning the last four races, as the three-time champion looks to extend his record for the most wins in a single season.
But this track is expected to suit Mercedes, so watch out for Lewis Hamilton and George Russell. Hamilton has been in the better form of late, but Russell won here last year and will be looking to see if he can repeat that feat.
IT'S RACE WEEK: 5 storylines we're excited about ahead of the 2023 Sao Paulo Grand Prix
Add in the fact that this is a Sprint weekend, and the action should be non-stop. But how much of a part will the weather play? There could be rain showers around on Friday, but as it stands, the Sprint and the Grand Prix look likely to be dry. Read on for all the details of the weather forecast for the 2023 Sao Paulo Grand Prix…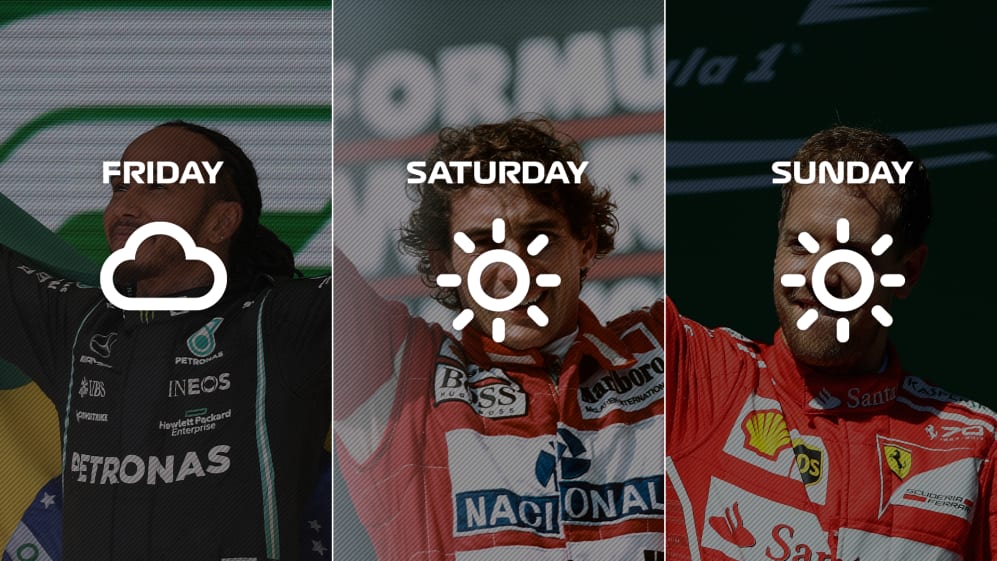 2023 Sao Paulo Grand Prix weekend weather forecast
FRIDAY, NOVEMBER 03 – FP1 AND QUALIFYING
Conditions: Sunny at first in the morning. Unsettled with threatening cumulus clouds developing in the afternoon. Moderate chance of showers, possibly thunderstorms, in the afternoon and evening. FP1: 30°C // Q: 26°C
Maximum temperature expected: 30 Celsius
Minimum temperature expected: 18 Celsius
Chance of rain: 40%
SATURDAY, NOVEMBER 04 – SPRINT SHOOUTOUT AND SPRINT
Conditions: Mainly sunny from the late morning. Sessions expected to be dry. Light to moderate Westerly wind at first backing progressively Southeasterly for the Sprint. SHOOTOUT: 25°C // SPRINT: 20°C
Maximum temperature expected: 25 Celsius
Minimum temperature expected: 19 Celsius
Chance of rain: 20%
SUNDAY, NOVEMBER 05 – RACE WEATHER
Conditions: Mainly sunny and dry conditions expected all day long. Light to moderate Southeasterly breeze for the Race. RACE: 23°C
Maximum temperature expected: 23 Celsius
Minimum temperature expected: 15 Celsius
Chance of rain: 20%