What's the weather forecast for the 2023 Saudi Arabian Grand Prix?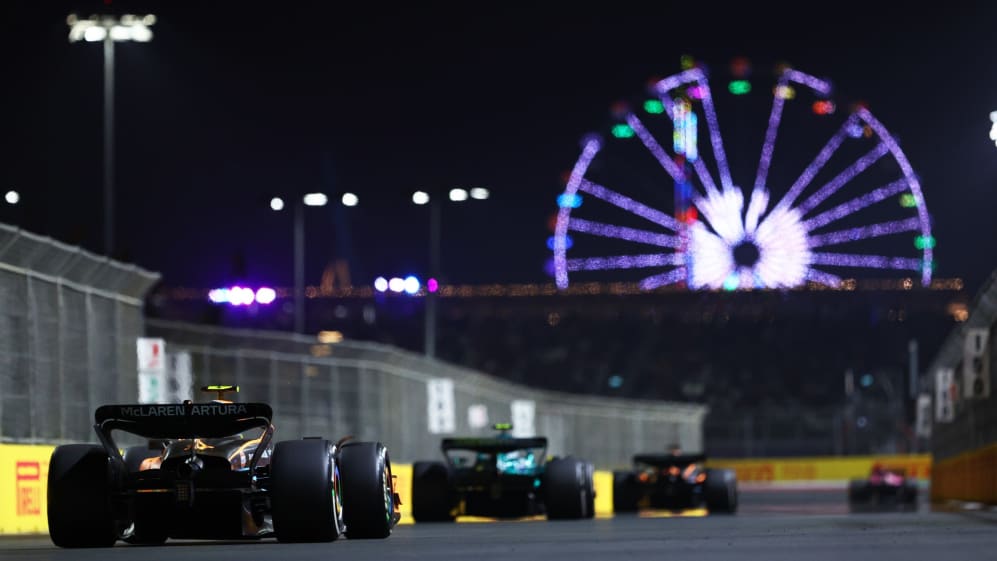 The Formula 1 circus arrives in Jeddah this weekend as the drivers get set to go racing for the second time in 2023. But what weather conditions can the teams expect to be greeted with at this weekend's Saudi Arabian Grand Prix?
This will be the third edition of the Saudi Arabian Grand Prix, with the Jeddah-Corniche Circuit having previously held the penultimate race of the 2021 season – won by Lewis Hamilton – and the second race of the 2022 campaign – which saw Max Verstappen overtake Charles Leclerc late in the proceedings to claim victory.
IT'S RACE WEEK: 5 storylines we're excited about ahead of the 2023 Saudi Arabian Grand Prix
Verstappen will be looking to continue his fast start to the 2023 season by taking a second consecutive victory in Jeddah, after also winning the season opener in Bahrain last time out.
Jeddah does not typically much rain and that looks set to continue this weekend. Meanwhile temperatures are set to be high on all three days of racing, but the drivers can still expect to face some light to moderate winds out on track.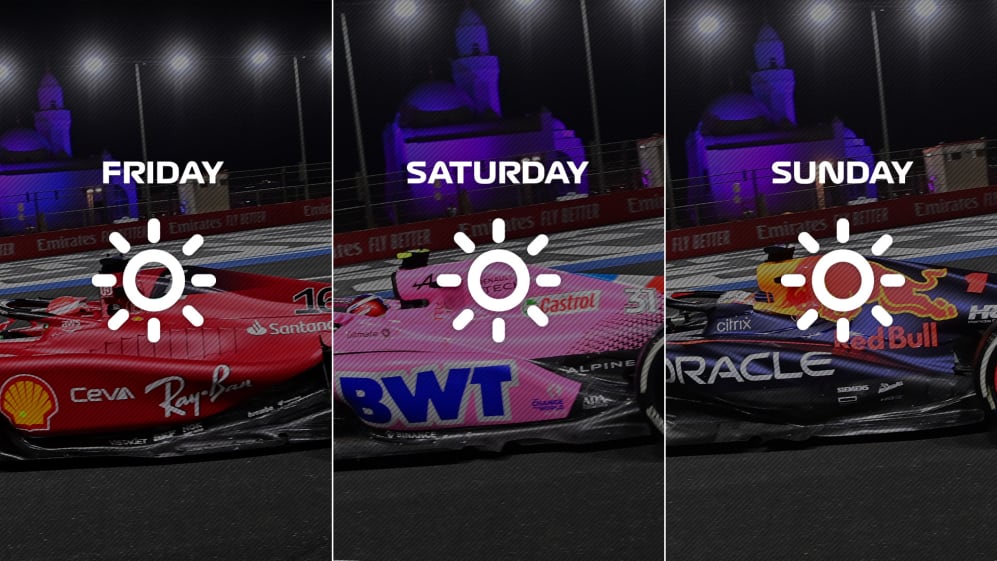 The weather forecast for the 2023 Saudi Arabian Grand Prix
FRIDAY, MARCH 17 – FP1 AND FP2 WEATHER
Conditions: Sunny and dry with light to moderate north-westerly seabreeze with gusts of up to 35kph in the afternoon. FP1: 26°C FP2: 23°C
Maximum temperature expected: 28 Celsius
Minimum temperature expected: 20 Celsius
Chance of rain: 0%
SATURDAY, MARCH 18 – FP3 AND QUALIFYING WEATHER
Conditions: Sunny and dry all day. Light to moderate north-westerly sea breeze with gusts of up to 30kph in the afternoon. FP3: 27°C Q: 25°C
Maximum temperature expected: 29 Celsius
Minimum temperature expected: 21 Celsius
Chance of rain: 0%
SUNDAY, MARCH 19 – RACE WEATHER
Conditions: Sunny all day. Light to moderate north-westerly sea breeze with gusts of up to 30kph in the afternoon. RACE: 25°C
Maximum temperature expected: 29 Celsius
Minimum temperature expected: 22 Celsius
Chance of rain: 0%