What's the weather forecast for the 2023 Spanish Grand Prix?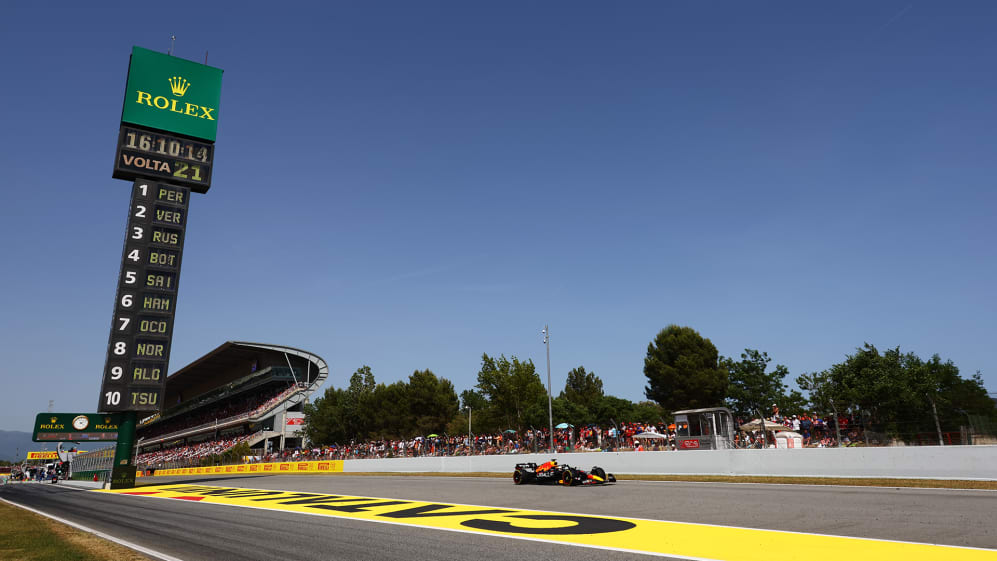 Formula 1 hops from Monaco to Barcelona for the Spanish Grand Prix this weekend, but what weather conditions should the drivers and their teams expect as the track action gets under way?
A rain-hit race on the streets of Monte Carlo saw Max Verstappen emerge victorious and extend his lead in the drivers' championship over Red Bull team mate Sergio Perez to 39 points, after the Mexican ruined his event with a qualifying crash.
In the constructors' battle, Aston Martin remain Red Bull's nearest challengers, with their 2023 signing, Fernando Alonso, eager for another podium finish as he heads home and to the scene of his most recent F1 win just over 10 years ago.
IT'S RACE WEEK: 5 storylines we're excited about ahead of the Spanish Grand Prix
The weather forecast for the weekend ahead shows that there is a possibility of rain hitting the track on all three days of action, meaning the teams and drivers could be kept on their toes again. Scroll down for a more complete forecast.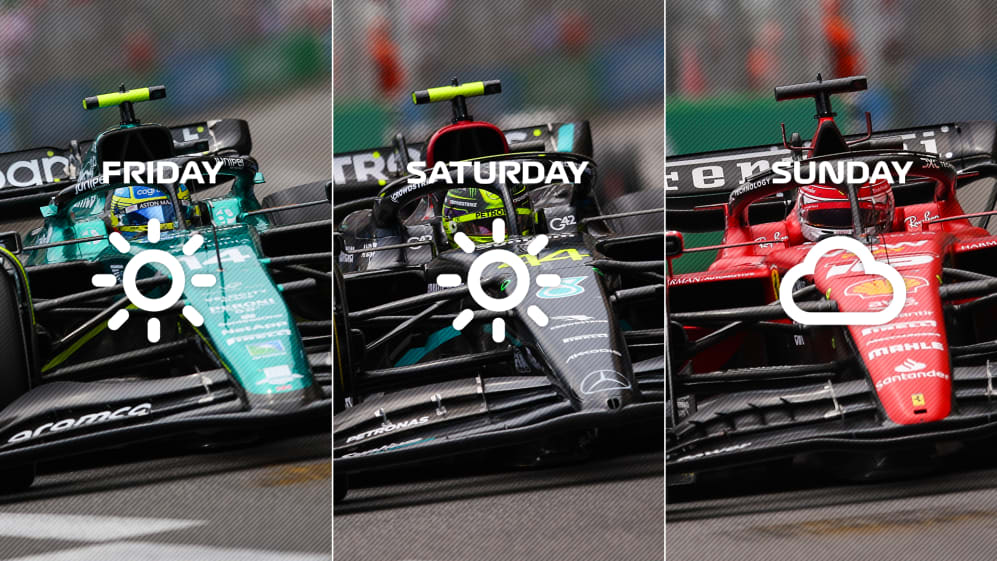 2023 Spanish Grand Prix weekend weather forecast
FRIDAY, JUNE 2 – FP1 AND FP2
Conditions: A sunny morning is expected followed by unsettled conditions with showers around the track area, mainly on the hills around, including a slight chance of it briefly hitting track during FP2. FP1: 22°C // FP2: 23°C
Maximum temperature expected: 23 Celsius
Minimum temperature expected: 15 Celsius
Chance of rain: 40%
SATURDAY, JUNE 3 – FP3 AND QUALIFYING
Conditions: The same kind of weather is due with unsettled air mass in the afternoon, developing showers and a slight chance of them spreading over the track. FP3: 21°C // Q: 23°C
Maximum temperature expected: 23 Celsius
Minimum temperature expected: 15 Celsius
Chance of rain: 40%
NEED TO KNOW: The most important facts, stats and trivia ahead of the 2023 Spanish Grand Prix
SUNDAY, JUNE 4 – RACE WEATHER
Conditions: The day will be sunny at first then become unsettled on the hills around with a slight chance of a shower during the race. RACE: 23°C
Maximum temperature expected: 23 Celsius
Minimum temperature expected: 15 Celsius
Chance of rain: 40%