What's the weather forecast for the Saudi Arabian Grand Prix at Jeddah?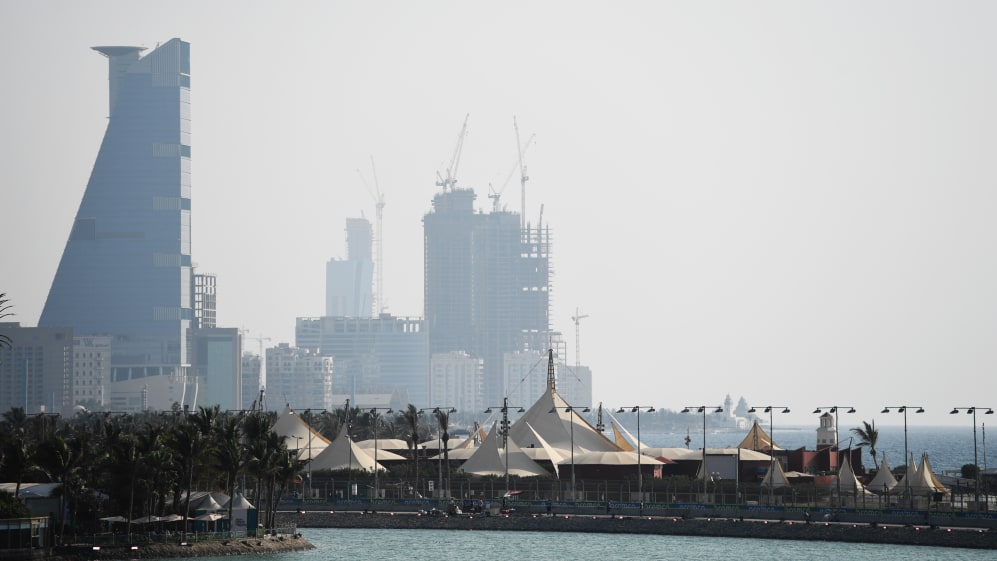 There are just two races of this season remaining and the run-in begins with the 2021 Saudi Arabian Grand Prix, a brand-new event taking place on the high-speed Jeddah Corniche Circuit. Here's the weather forecast for this weekend's race.
There's so much to play for this weekend, with Lewis Hamilton and Max Verstappen split by just eight points while their respective constructors – Mercedes and Red Bull – are just five points apart.
READ MORE: It's the penultimate round of 2021 – but Hamilton and Verstappen giving nothing away as gripping final chapter begins
Jeddah, where the Corniche Circuit is based, doesn't see much rain and this weekend is set to be hot and dry. However, there will be significant temperature fluctuations from session to session this weekend and wind will present another challenge for the drivers.
Scroll down for the full forecast.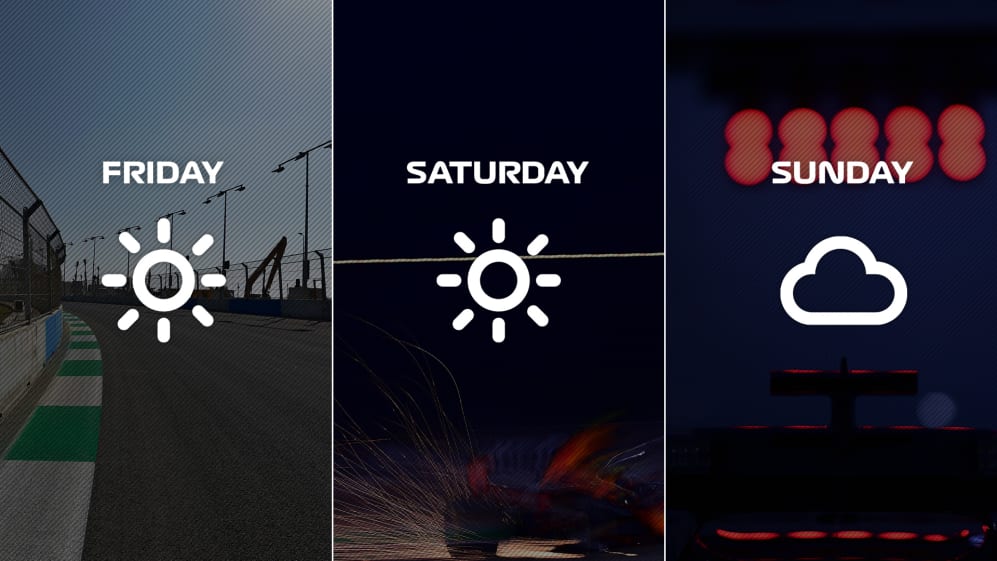 2021 Saudi Arabian Grand Prix weather forecast
FRIDAY, DECEMBER 3 – FP1 AND FP2 WEATHER
Conditions: Still hot and sunny with a northwesterly wind 20-25km/h decreasing in the evening.
Maximum temperature expected: 20 Celsius
Minimum temperature expected 33 Celsius
Chance of rain: 0%
SATURDAY, DECEMBER 4 – FP3 AND QUALIFYING WEATHER
Conditions: Still hot and sunny with a SW sea breeze turning east in the evening.
Maximum temperature expected: 32 Celsius
Minimum temperature expected 20 Celsius
Chance of rain: 0%
SUNDAY, DECEMBER 5 – RACE WEATHER
Conditions: Hot and sunny with a northwesterly wind.
Maximum temperature expected: 32 Celsius
Minimum temperature expected 20 Celsius
Chance of rain: 0%