Feature
It's the penultimate round of 2021 – but Hamilton and Verstappen giving nothing away as gripping final chapter begins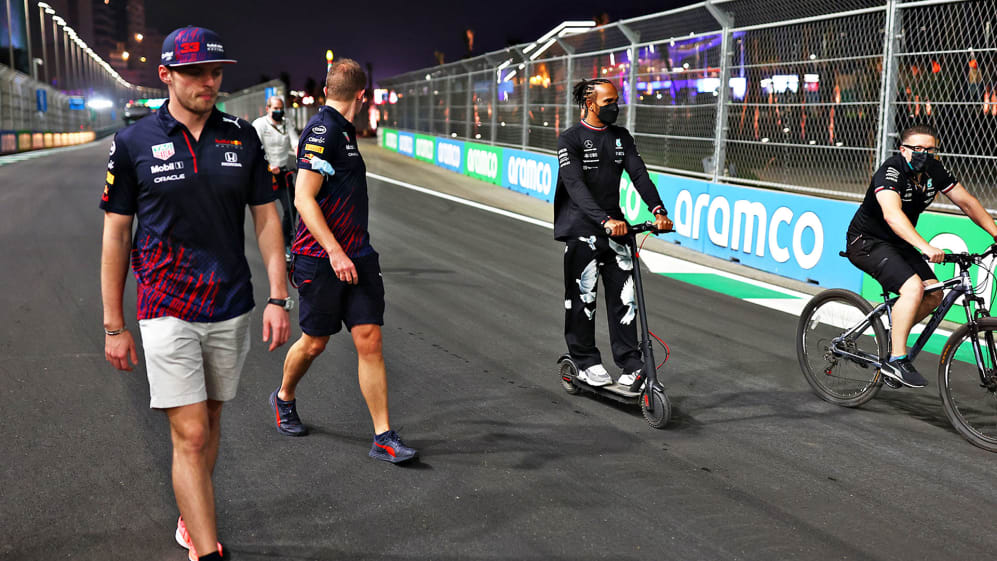 This has been the most intense championship fight Formula 1 has seen in years, but had you watched main protagonists Lewis Hamilton and Max Verstappen speak to the media on Thursday, on the eve of the inaugural Saudi Arabian Grand Prix, you would never have known, so coolly did they handle their respective interrogations…
Verstappen is in the box seat, as he has been since the Turkish Grand Prix, and heads into the final two races with an eight-point leadhttps://www.formula1.com/en/results/driver-standings.html. He is the only one who can leave the country on Sunday night as world champion. It's a fine position to be in. It's the closest – by some margin – he's ever been to the coveted trophy he's long dreamed of calling his own.
And for the large part of this season, he and his Red Bull team have been the dominant force in this campaign. But Verstappen is not getting carried away. In fact, he's not even entertaining any championship talk, despite it being a whisker away. Instead, he's just playing everything with a straight bat.
FORM GUIDE: Who's fancied to go well at the all-new Saudi Arabian Grand Prix?
When asked how he is approaching this weekend, he replied: "Like I've done the whole season, there's no change in that. It's a new track, first of all we need to learn the track and see how that goes in FP1. For the rest, I just focus on the weekend and try to be as competitive as I can be."
This isn't a normal weekend, but Verstappen is insisting it is – despite the anticipation building to a crescendo. How does he manage to shut it all out and stay focused? "By always being very neutral, not read positive or negative things, in general not read too many things," he said. "Be busy with other things in life. I come to the weekend and I focus on F1 and I do my things off the track as well, preparing on the simulator. But then I'm also busy with other stuff, I think that helps a lot."
That's a tried and tested method – but not one that is easy to pull off. Nico Rosberg managed it, using every ounce of mental strength to summon everything he had to overcome his team mate Hamilton in 2016. It took so much out of him, he ultimately retired before the next season began. You sense, given how we've seen Verstappen carry himself so far, that this will not be the Dutchman's next step should he clinch a maiden title...
READ MORE: Verstappen says Hamilton's title fight experience won't make 'a big difference' as he shrugs off pressure in Saudi Arabia
An eight-point advantage doesn't sound like much given there are 52 points on the table. But Verstappen and Hamilton have finished one-two in 12 of 20 races this season, including the last four, which means there haven't been big swings in points, especially of late.
And even if Verstappen finishes second to Hamilton for the third race in a row here and the Mercedes driver grabs the fastest lap, while they will be level on points, Verstappen will be ahead given he has won more races this year.
That means in most scenarios, a crash between the pair – there have been two so far this year – would likely hurt Hamilton more. Does that give Verstappen more freedom in how he approaches the racing?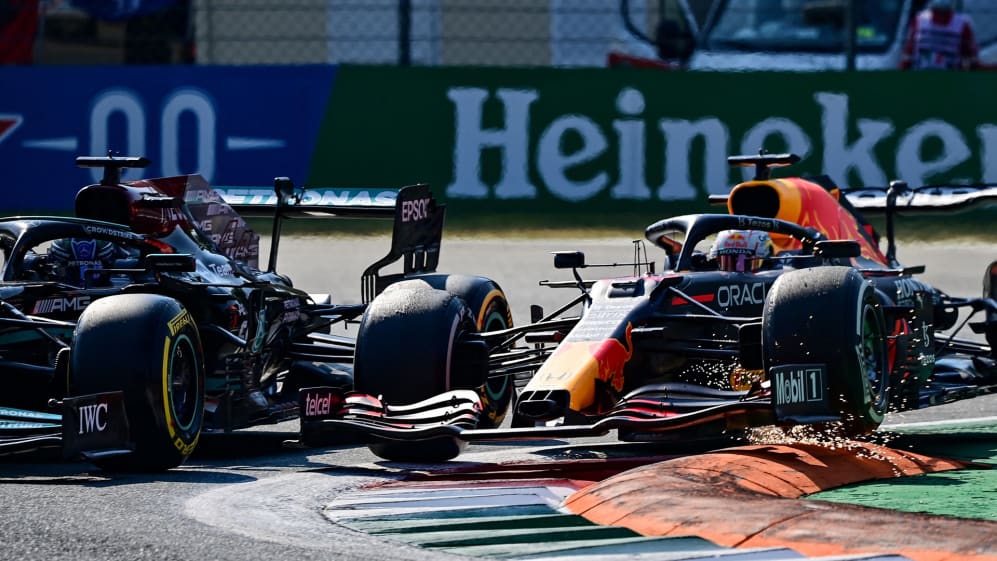 "I don't think about it, I'm here to be focused on getting the best performance out of myself and the car," he said. "Then we'll see where we end up." Boom. Another shutdown.
Hamilton has seven championships under his belt and has been in genuine contention for three more. That's a sizeable advantage in terms of experience of these high pressurised situations. In contrast, Verstappen is fighting for his first. But while he acknowledges that Hamilton's success will help him, he doesn't think it'll make that much of a difference in this year's fight.
READ MORE: Wolff says car 'in best place it's been all season' as Mercedes aim to stop Verstappen being crowned in Jeddah
"I think it's natural of course, when you're at this stage of your career, that you're better prepared than what you were in your first or second [season], when Lewis was fighting for his first title," he said. "That's just a natural progression, and it's very normal. I also feel much better prepared and more experienced than when I first came into F1.
"I don't think it makes a big difference, otherwise it would've shown already throughout the season. As a driver you keep learning – even when you're 30, 35, 40, you are always as a driver you learn through experiences. Not that you become quicker but you maybe know or understand how to deal with certain situations or prepare yourself better. These things are pretty normal."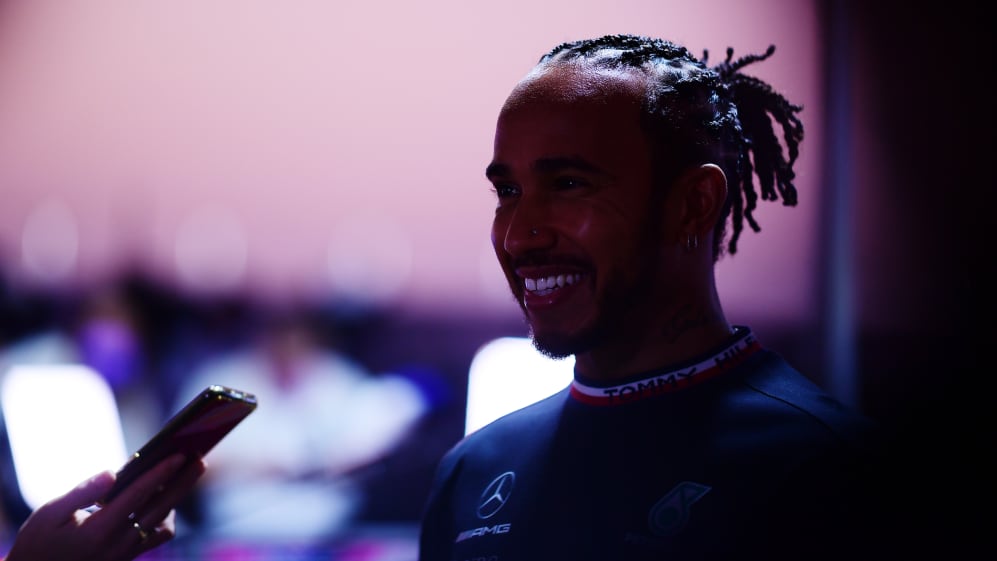 Hamilton was like calmness personified in Jeddah, saying he's excited to be getting back in the car and that he feels great. "I'm more relaxed than I've ever been," he added. "It's not the first time [I've been in this position], I remember how it was my first championship and even my second and third, the sleepless nights, and all those sorts of things, whereas I'm a lot more sure about myself and I've applied myself like never before. I know I can't change anything from the past but all I can do is prepare as best as I can for what's ahead of me and I 100% know I have."
The momentum has swung back in Hamilton's favour in the last couple of races, the Briton following up the comebacks of all comebacks in Brazil – 25 positions gained across the Sprint and Grand Prix to win – with another triumph in F1's first visit to Qatar a week later. But he was keen to play down that extraordinary step up in performance. "I don't believe I've gone to another level, I believe I'm just at a good level in general," he said.
READ MORE: A potential title decider and a brand new circuit – 5 storylines we're excited about ahead of the Saudi Arabian Grand Prix
"Maybe I tapped into something different in Brazil, that is just – maybe I haven't been there before, I don't know. I definitely have in my career before, been in those positions many, many times before. But I'd like to think I've been doing well all year; you are constantly learning, your surroundings, the car, how to work with the team, how to get more out of each member of the team.
"I like to think that all of us have, not just me – it's been the engineers, it's been the mechanics, every member of the team has pulled out more and that's what's been needed, we always need more performance, we need more focus, we need more power on the straights. I think everyone collectively has [risen their game]."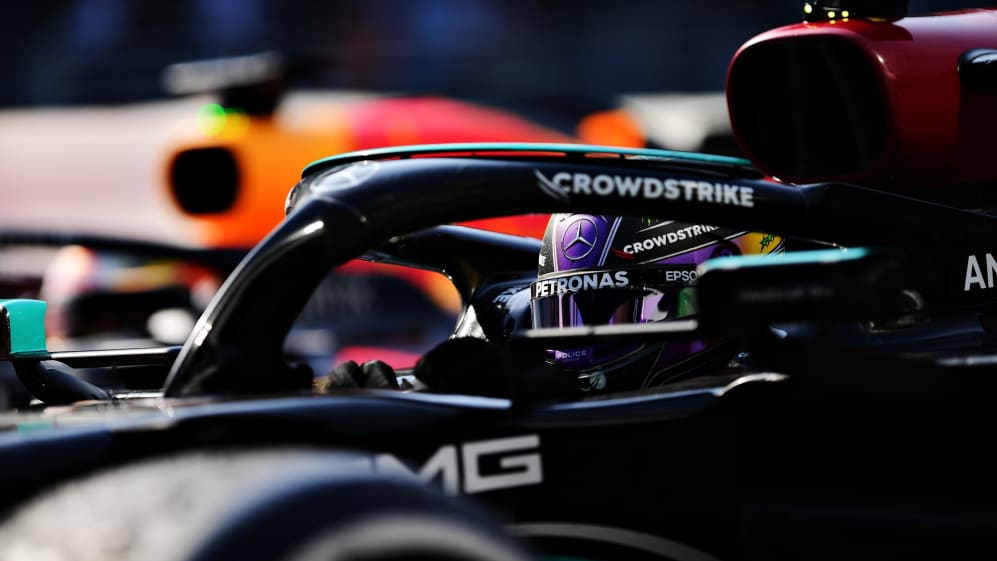 Usually, Hamilton doesn't like to be drawn on comparing which of his championships mean more to him – often he says he hasn't got a good memory. But given the tightness of this battle – arguably his most intense since he won his first in 2008 – he allowed himself to open up on the subject.
"It would be for sure," he replied, when asked if this would be the most meaningful title win of his career. "[An eighth title] is something that no one's ever done before. It's been against the toughest battle that the sport has seen for a long, long time, and the most challenging, so I think collectively it would be. Plus we're in a pandemic, so all sorts of things we've been faced with."
READ MORE: Hamilton relaxed ahead of Saudi Arabian GP as he says 2021 title win would be most significant of his career
Whatever happens, this will go down as one of the all-time great F1 campaigns – and both Verstappen and Hamilton recognise that this is only having a positive impact on the sport.
"Fighting against Lewis in general has been good for the sport," said Verstappen. "It's a young guy against the established world champion, I think it's very exciting. At the end of the day for me, it doesn't matter if you're fighting against someone my age or someone who's a world champion. You know that both of them are great drivers.
"Some of them might have had more luck in general to be in a good car for a longer time, but that doesn't take away they are a great driver. We always try to beat each other, of course, but I think so far it's been a really cool season."
Hamilton added: "For the sport, naturally, with the growth of what's happened through Netflix, I think it's been incredible. We have new people coming in and it's the perfect time for new people to come in and get into the sport because it's at one of the most exciting times the sport has had in a long time so that's a positive."
It is just too close to call right now, with the jeopardy of a brand-new track in Jeddah thrown in for a bit of extra spice. Hamilton and Mercedes have the momentum, and on paper the Jeddah Corniche Circuit's layout should suit the Silver Arrows more.
READ MORE: The Saudi Arabian Grand Prix by numbers, as the world's fastest street circuit prepares for its F1 debut
But Red Bull have proven they can overturn predictions – such as in Austin this year – and can take comfort in knowing Verstappen is driving better than ever. We couldn't have asked for a better script. Let battle commence once more.