Feature
We're streaming the 2014 Bahrain Grand Prix – here's why you should watch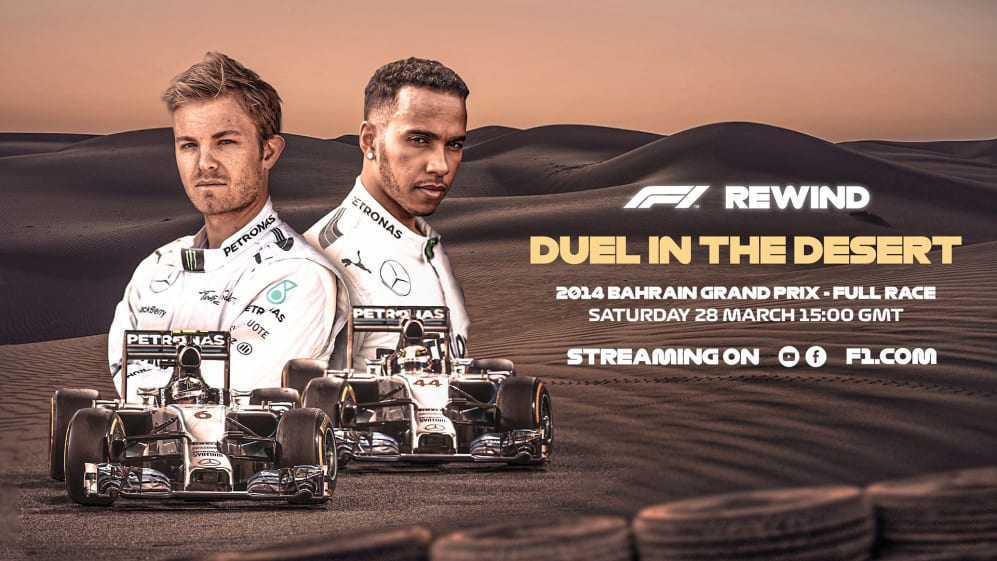 This was the moment that the Rosberg-Hamilton rivalry really lit up and, as the late Niki Lauda said after the 2014 Bahrain Grand Prix: "Anyone who complains that this is boring is an idiot."
If that isn't reason enough for you to watch the livestream of the race on F1.com this Saturday, March 27, at 1500 UTC, then read on for a no-spoiler breakdown of this showdown between the Mercedes duo.
Background
We were delving into the unknown in 2014 with 1.6-litre hybrid-turbo engines for the first time – after F1 moved on from the 2.4l V8s.
Red Bull were the previous year's champions but this new engine spec was about to usher in a new era for pretenders to the throne Mercedes, and their drivers Lewis Hamilton and Nico Rosberg.
RACE HIGHLIGHTS: Guanyu Zhou takes victory in a thrilling Bahrain Virtual Grand Prix
The opening two rounds of the season had brought criticism from the likes of Ferrari President Luca di Montezemolo, who compared F1 to "taxi driving" as Rosberg dominated in Australia and Hamilton did the same in Malaysia.
But unlike the previous two rounds, Bahrain was certainly no procession – and it sparked a flame in the Rosberg-Hamilton rivalry that would burn brightly until the end of 2016…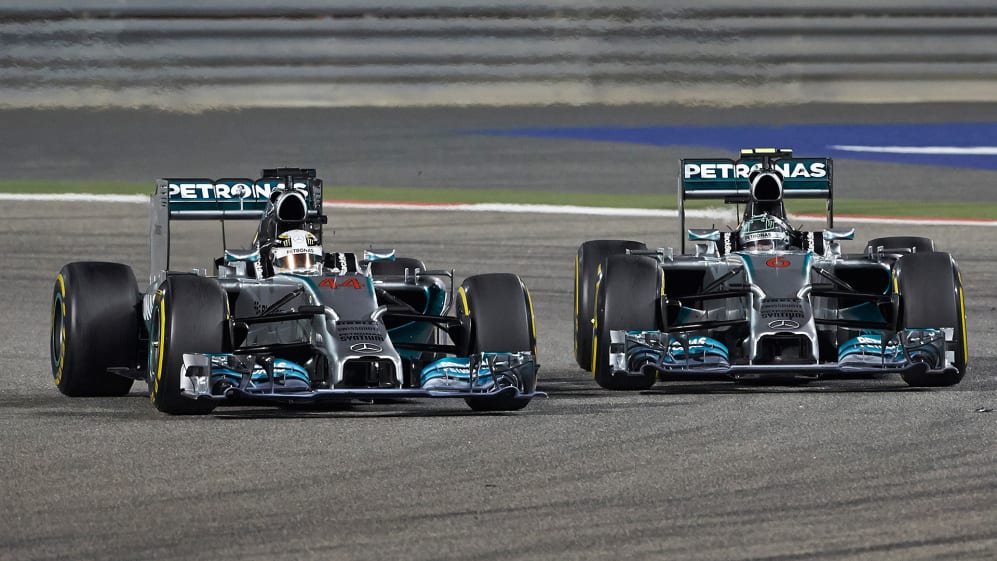 What to watch for
The 900th Formula 1 World Championship Grand Prix and the 10th Bahrain Grand Prix was also the first to be held at night at the glittering Sakhir Circuit.
Mercedes were in a league of their own but their two high-calibre drivers, Hamilton and Rosberg – who entered this race 18 points ahead and qualified on pole – weren't about to give an inch in the title fight. And there were no team orders to get in the way of a proper battle.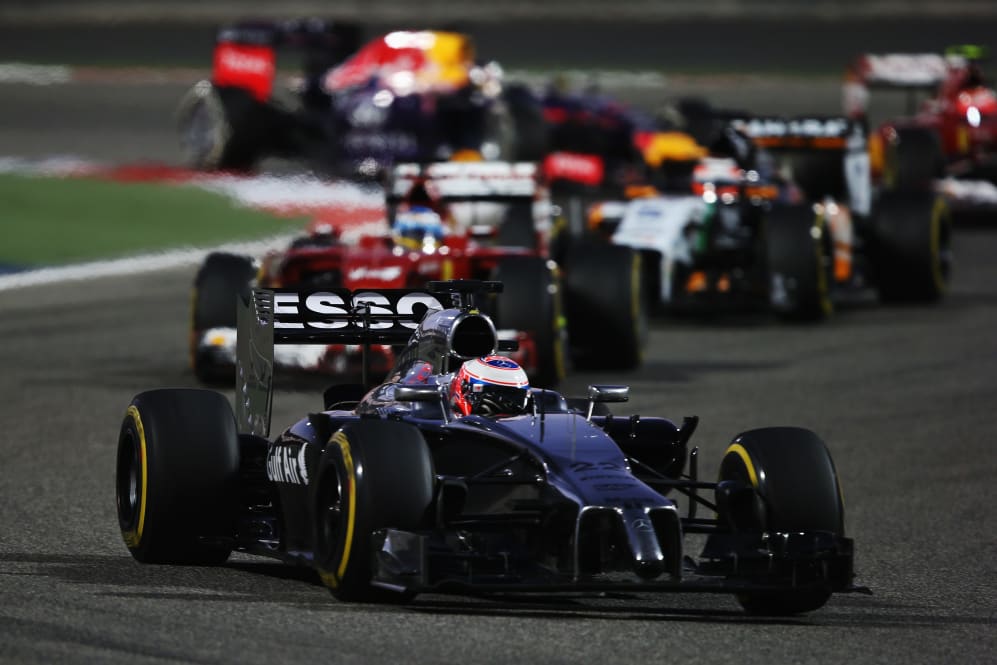 READ MORE: Duels in the desert - 5 brilliant Bahrain battles
Elsewhere on the starting grid, the highest-placed Ferrari was Kimi Raikkonen in sixth, with the Williams of Valtteri Bottas starting third and Force India's Sergio Perez in an impressive P4.
Once the race got going, five cars retired – two of them after a spectacular-looking accident – and all but two of the remaining runners finished on the lead lap as the top 13 cars came home within a minute of the leader. But it was right up at the front where the best action was, as Rosberg and Hamilton battled for the lead.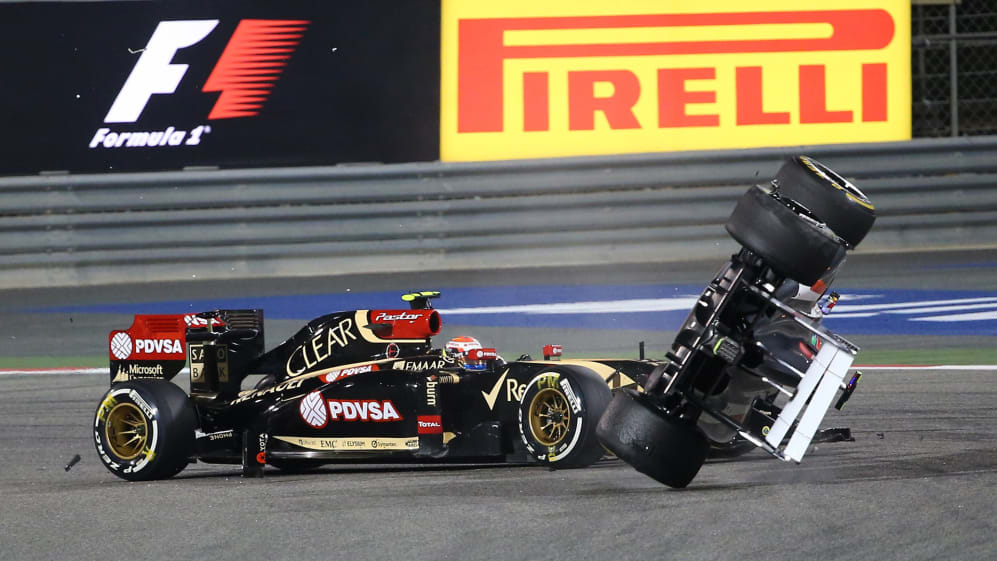 How to watch
The 2014 Bahrain Grand Prix will be streamed live on F1's Facebook and YouTube channels, and on F1.com at 1500 UTC on Saturday, March 28.
Delve into F1 TV's archive: highlights of every race going back to 1981, with more than 1000 hours of on-demand content, including season reviews, on-boards, qualifying highlights and much more! It's all available on F1 TV here.