Feature
Who's Hot and Who's Not after Day 1 in Austria?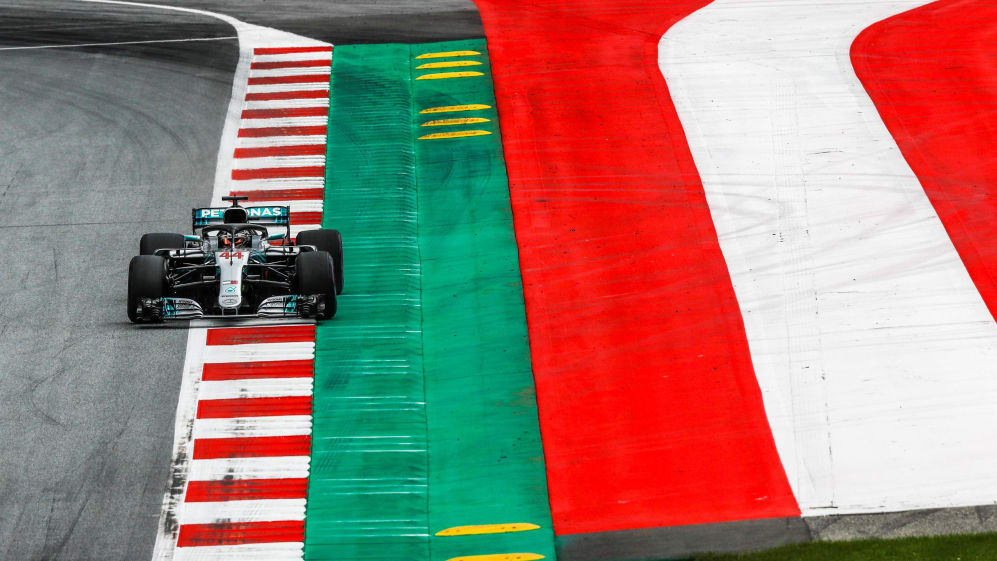 The foothills of the stunning Styria mountains were alive with the sound of Formula 1 cars on Friday, with Mercedes throwing down the gauntlet with a dramatic update package. Lewis Hamilton and Valtteri Bottas declared themselves happy after their maiden run, but will that be enough to keep Ferrari and Red Bull at bay? Lawrence Barretto delves into the figures to find out….
F1 is in the midst of the inaugural triple header. After Mercedes clinched victory at the returning French Grand Prix last Sunday, the teams began the voyage to Austria for this weekend's race. Next Sunday's British Grand Prix is the final leg, before the F1 fraternity can breathe a temporary sigh of relief.
Mercedes wrestled the momentum back from their rivals in France. Their engine upgrade, dubbed Spec 2.1, did the business, with Lewis Hamilton clinching his third win of the season. They then upped the ante in Austria by bringing a massive update package – described by some as so dramatic, it could be called a B-spec.
Hamilton and Bottas were positive after Friday's two 90-minute practice sessions, which doesn't bode well for their rivals considering that they have dominated at the Red Bull Ring in recent times, winning the last four races. That's perhaps unsurprising considering they have long had the best power unit and the circuit's layout, essentially four straights with tight corners, favours those with good traction and straight-line speed.
Based on Friday's running, Mercedes look mighty in qualifying trim, but they don't have it all their own way when it comes to long run pace…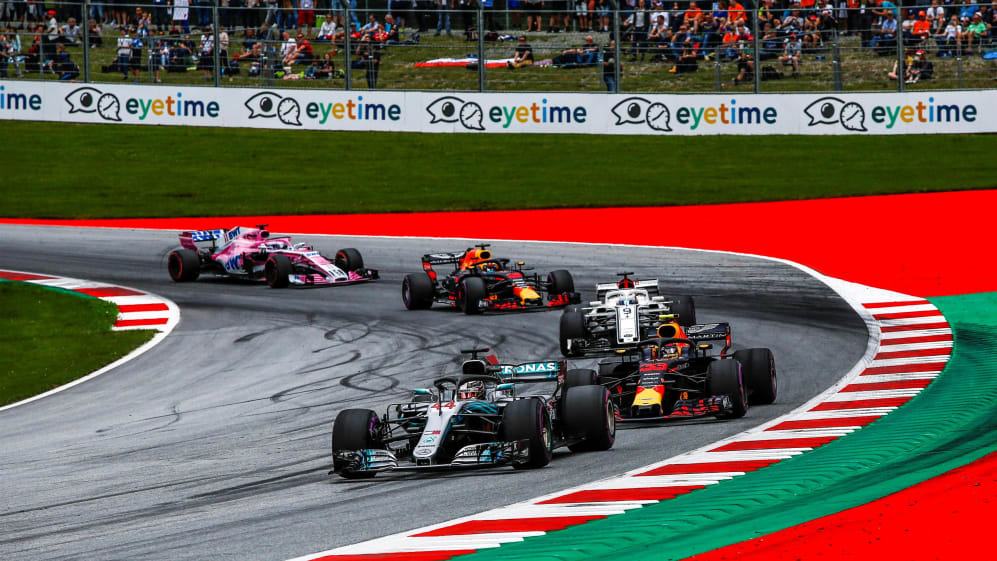 ONE-LAP PACE
Best single lap (combined sessions)
1. Mercedes (Lewis Hamilton) – 1:04.579s Soft
2. Ferrari (Sebastian Vettel) – 1:04.815s +0.236 Ultrasoft
3. Red Bull (Daniel Ricciardo) – 1:05.031s +0.452 Supersoft
4. Haas (Romain Grosjean) – 1:05.429s +0.850s Ultrasoft
5. Toro Rosso (Pierre Gasly) – 1:05.758s +1.179s Supersoft
6. McLaren (Stoffel Vandoorne) – 1:05.930s +1.351s Ultrasoft
7. Renault (Carlos Sainz) – 1:05.999s +1.420s Ultrasoft
8. Force India (Esteban Ocon) – 1:06.055s +1.476s Supersoft
9. Sauber (Charles Leclerc) – 1:06.096s +1.517s Ultrasoft
10. Williams (Sergey Sirotkin) – 1:06.326s +1.747s Ultrasoft
All eyes were on the Silver Arrows as they peeled out of the garage on a chilly Friday morning amid one of the season's most picturesque backdrops. The W09 features a bold new look this weekend, with the sidepods the most dramatic change visually. Rear wing, front wing and bargeboard changes were evident too.
Hamilton and Bottas got out of the blocks quickly and assumed their position at the top of the timesheets – and they were barely challenged as the day went on. The upshot is that Mercedes seem to have the quickest car on one-lap pace, with Hamilton leading the way on the best single lap charts.
He was running the soft tyre when he set that lap – the hardest of the compounds Pirelli brought to this circuit. In contrast, Ferrari's best lap was on the ultrasoft while Red Bull's was on the supersoft. However, it's perhaps wise not to read too much into that considering F1's tyre supplier said there isn't much to choose between the three compounds in terms of performance, which is partly down to the short nature of the track.
"The car feels better in certain areas around the track which is already a step forward from last week," said Hamilton. "The car felt immediately better coming out of the garage in FP1 and also at the start at FP2. It got a little worse during the afternoon session and we will try to figure out why in the debrief. But the car does feel good overall, so I'm sure we can rectify it."
Bottas said the updates "worked exactly as expected", having said on Friday that they were expecting around a tenth of a second improvement in line with the gains they made with the engine update.
"Especially the rear end of the car was really stable today," he said. "Last year I had severe blistering on the rear-left tyre which could potentially be an issue again as it is going to be warmer again this Sunday. So it's good that the rear felt stable today; however, we do still have a bit of balance work to do to get the most out of the car."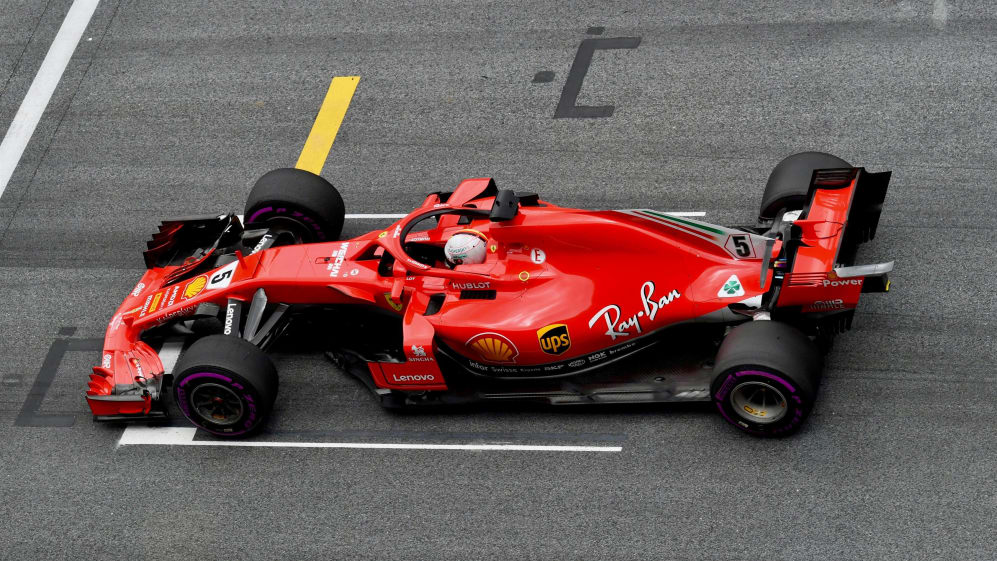 We've said it before this season and we'll say it again: Ferrari rarely show their hand on Friday. Then come Saturday, both Sebastian Vettel and Kimi Raikkonen have a car that is more to their liking. They then proceed to tweak it in final practice before being right in the mix with Mercedes in qualifying.
Vettel hasn't always been that pleased with the car on Friday, often suggesting he was struggling to find a rhythm, but the German was in a far more positive mood in Austria. "It's always important to start from pole position but here it's really difficult to overtake," he said. "Today we had good speed. On Saturdays we're normally a bit stronger than on the first day so I'm hoping that's the case tomorrow and then we'll see."
Red Bull were a couple of points further back in third, with neither driver particularly happy with the balance – however their engine supplier Renault have brought a qualifying mode for the first time. It remains unclear how much of a gain that will deliver, but it has the potential to haul them into the fight for the front two rows.
Haas were best of the rest, at a track where they were very strong last year. Team Principal Guenther Steiner hailed Friday practice as "our best one this season". He added: "Both drivers did their whole programme. I'm very happy and I cannot wait for tomorrow."
Next up was Toro Rosso. Like Mercedes, the team have brought their biggest aerodynamic update of the season to Austria as planned. It includes a new front wing and bargeboards. The Italian team struggled to correlate data from the wind tunnel and CFD to the track last year, but the team suggests the initial signs are positive. And Team Principal Franz Tost expects to get at least one car into Q3.
Based on the data, that should be possible. In fact, they have a great shot at getting both cars in there, putting them in a position to have their best weekend since Bahrain. McLaren is next up, with the team having spent much of FP1 running development parts – which explains why Fernando Alonso had a rake attached to his car for short runs.
Renault Chief Technical Officer Bob Bell admitted practice was "not quite as smooth as we'd like". Like many teams, Renault struggled to find a good balance which Bell said "really hurt the drivers in their qualifying practice runs this afternoon. A lot of understeer, and particularly in the second half of the lap." However, they remained confident they could make gains come Saturday.
Force India were eighth overall, ahead of Sauber with Williams taking up what has become a familiar position at the bottom of the one-lap pace timesheets.
ULTIMATE LAP
Drivers rarely put their best three sectors together, but it's interesting to see what their true pace would be if they did manage to hook up their ultimate lap. We've crunched the numbers, and all but two drivers have ground to make up…
Lewis Hamilton 1:04.383s +0.196

Valtteri Bottas 1:04.609s +0.146

Sebastian Vettel 1:04.690s +0.125

Kimi Raikkonen 1:04.869s 0.396

Max Verstappen 1:04.935s 0.190

Daniel Ricciardo 1:04.938s 0.093

Kevin Magnussen 1:05.559s +0.181

Romain Grosjean 1:05.429s +0

Pierre Gasly 1:05.612s +0.146

Stoffel Vandoorne 1:05.827s +0.103

Carlos Sainz 1:05.953s +0.046

Charles Leclerc 1:05.958s +0.138

Marcus Ericsson 1:05.980s +0.219

Esteban Ocon 1:05.981s +0.152

Nico Hulkenberg 1:06.162s +0.111

Fernando Alonso 1:06.183s +0.246

Sergio Perez 1:06.215s +0.139

Sergey Sirotkin 1:06.248s +0.078

Brendon Hartley 1:06.332 +0

__Lance Strol__l 1:06.405 +0.221
THE PERFECT LAP – 1m 04.336s
Kimi Raikkonen has the most time to gain. That's not surprising given the Finn has frequently made mistakes when it has mattered in qualifying this year, despite having looked quick.
The Ferrari driver can make up around four-tenths of a second if he gets everything right. His immediate rivals all have between a tenth and two-tenths of time left on the table.
Romain Grosjean, a man who has struggled to keep his nose clean this season, and Brendon Hartley, who has also had his fair share of incidents, were the only two drivers to nail their ideal lap.
RACE PACE
Mercedes have come out on top in the race pace charts in each of the last two Grands Prix. The reality was a mixed bag. In Canada, that pace didn't translate, but in France, they were the form team in the race. They couldn't make it three in a row in Austria, however, with Ferrari inching ahead.
It's only by a tenth, which is encouraging in terms of a battle for the podium places. "I think Mercedes had the upper hand today, they looked very quick in all conditions but I think it was a tricky Friday," said Vettel. "In terms of tyres, we did a lot of laps, which was good, and we should be well prepared for Saturday and also for Sunday."
Long-run pace deficit (seconds per lap)
Ferrari

Mercedes +0.1s/lap

Red Bull Racing +0.5s/lap

Haas +0.7s/lap

Renault +0.9s/lap

McLaren +1.4s/lap

Toro Rosso +1.5s/lap

Williams +1.6s/lap

Force India +1.7s/lap

Sauber +1.8s/lap
Red Bull have been very much in the mix when it comes to race pace this season, but they were around half a second a lap slower according to the data, which of course we must take with a pinch of salt as we don't know the fuel loads. Red Bull had a compromised day, though, with Verstappen running with an old floor on his car, which he subsequently damaged when he ran wide onto the gravel.
"I don't think it was a perfect day as we had a damaged floor," he said. "Something broke off the inside of the floor, so my second practice session I had to run with a floor that was a little bit cut or modified, let's say that.
"It was an old floor so we will put on a new one tomorrow, but today we had to be a bit limited on that, which definitely compromised the downforce of my car.
"I think in general it was not the best day but there is still room for improvement. We know that we lose quite a bit of time on the straights and even though there is a third DRS zone, it is still a bit too much. Still some work."
Intriguingly, Haas are only two-tenths of a second further back, which does go some way to explaining why there's a positive vibe down at the American team this evening.
While Renault struggled for one-lap pace, they were more encouraged by their prospects in the race. "[The drivers] were more comfortable during the long runs and the pace looked okay," said Bell. "I'm not too concerned. We've got plenty of tricks up our sleeve to get that improved for tomorrow and as the track temp continues to come up, that'll probably help us too."
Behind them, McLaren, Toro Rosso, Williams – who look slightly more competitive in Austria – Force India and Sauber are around half a second adrift but separated by just four-tenths of a second, suggesting there will be a tight battle for the places just outside the points.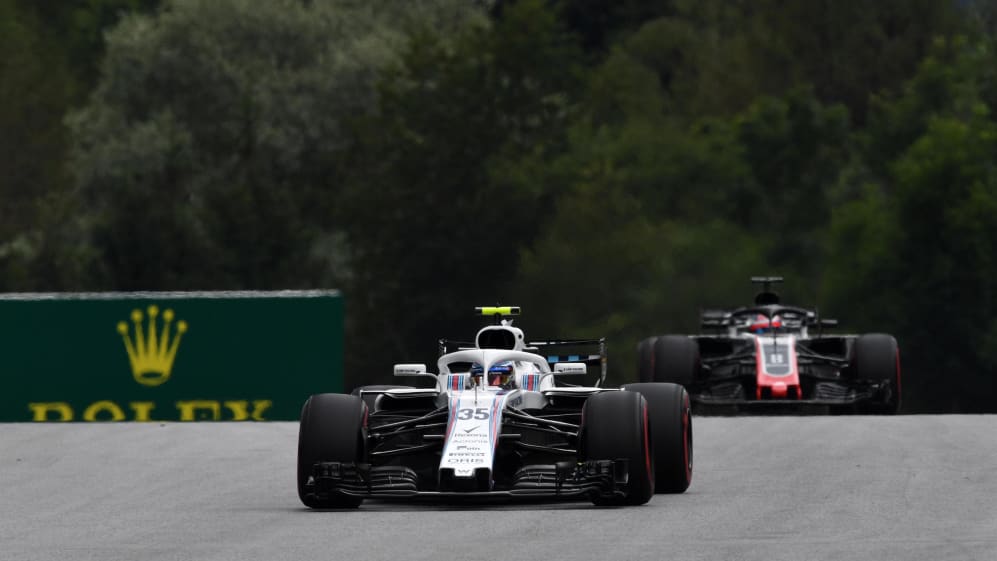 VERDICT
Hamilton is seeking his 50th pole position in a Mercedes this weekend, which would put him just eight shy of Michael Schumacher's total with Ferrari – a record with one team, if you were wondering. Based on the data from Friday, he's well placed to reach that milestone.
After fairly gloomy weather so far this weekend, the temperatures are set to ramp up and the clouds to disappear, with sunny conditions expected on race day. That could play a part in how the tyres will behave, but as it stands, a one-stop strategy – running ultrasoft then soft – looks to be around 10 seconds quicker than a two-stopper. Overtaking can be tough, but the extra DRS zone may help increase the opportunities.
And all the drivers thought overtaking would be tricky in France and there was plenty of it on Sunday afternoon, so fingers crossed there's more of the same this Sunday. Hamilton, though, will fancy his chances of taking that milestone pole and converting it into what would be his 44th victory with the team in what is car #44…
Fantasy F1 – get in the game!
Have you picked your Fantasy F1 team yet? If not, don't panic – you have until just before qualifying to get involved and try to win some amazing prizes.
It's free to play. Click here to sign up!
Watch full F1 Race replays or Highlights on F1 TV Access. Sign up now. Race replays only available in certain regions (view full F1 TV Content Schedule here)