Feature
Who's Hot and Who's Not after Day 1 in Germany?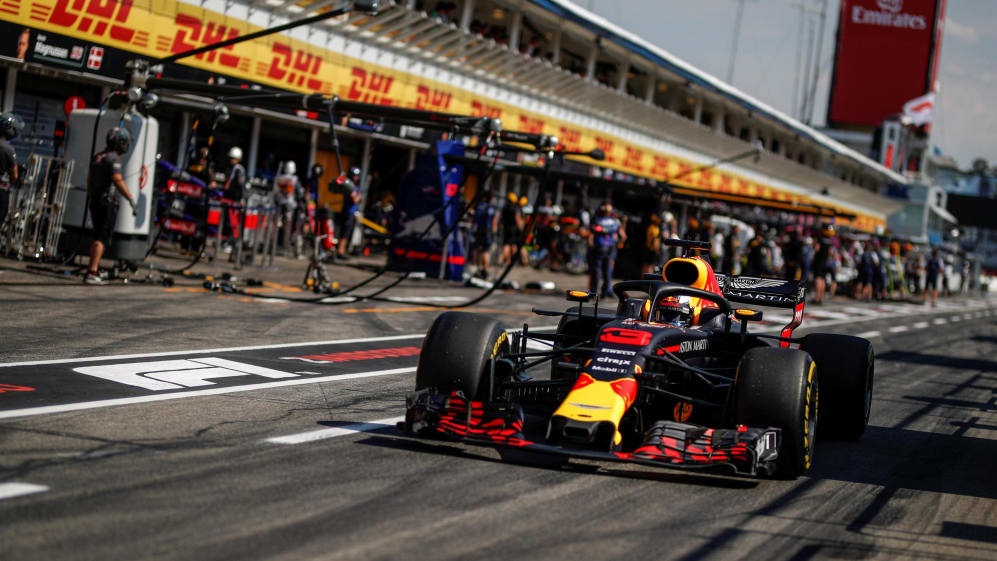 Formula 1 returns to Germany after a one-year hiatus with the championship enjoying one of its most competitive campaigns for a long time. Mercedes and Ferrari have been evenly-matched this year, with Red Bull not far behind, in the 10 Grands Prix so far this year. Can we expect more of the same at Hockenheim this weekend? Lawrence Barretto delves into the data…
Ferrari strengthened their grip on both title races at Silverstone, snatching victory on a track that Mercedes had made their own in recent times. But as we've seen throughout this season, the pendulum has swung between F1's three main protagonists depending on the track characteristics, tyres and conditions.
As there was no race at Hockenheim last year, this is the first time teams will run the latest generation of bigger, wider and faster cars on the historic track, while Pirelli have skipped a step in their tyre allocation, bringing the ultrasoft, soft and medium compounds.
Throw in some potentially tricky weather and a circuit that has delivered overtaking opportunities in the past and we have the potential for a cracking weekend of racing. So how do they stand after the 10 teams hit the track in two 90-minute sessions on Friday? Well there's very little in it.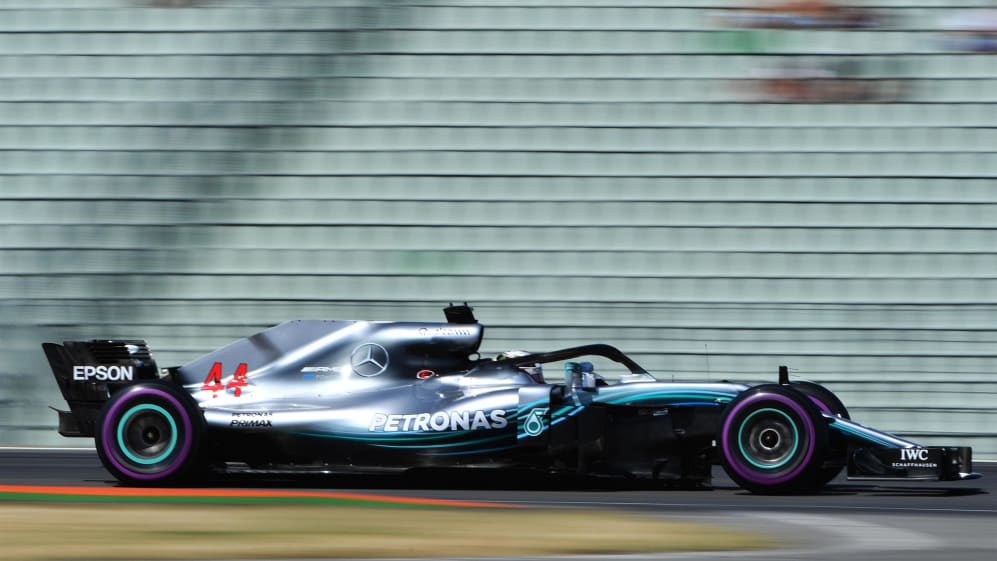 ONE-LAP PACE
Daniel Ricciardo set the standard on Friday morning, pipping Lewis Hamilton by just 0.004s. But it was bittersweet for the Honey Badger. He knew coming to Germany that he would likely start from the back because of engine component changes and so it was confirmed ahead of Friday practice.
The pace of the RB14, though, was impressive. One of its strengths is the level of downforce it can generate and that characteristic is rewarded on a downforce-sensitive track like Hockenheim. Max Verstappen confirmed his team's pace when he rose to the top of the pile in the second session, albeit it by a similarly small margin from Hamilton of 0.026s.
The Dutchman said he was happy with the balance and his day's work, despite missing out on running when his engineers found a small oil leak, but was keen to play down his team's chances. And perhaps rightly so, as a look at the best single lap charts suggests there is nothing to choose between Red Bull and Mercedes.
When you delve into the data, Hamilton and Verstappen are very evenly matched in the first and third sectors. But it's Hamilton who holds the edge in the middle sector, where you've got the longer straights and therefore power is more important. Red Bull's engine supplier Renault, as we know, are a little way off the class-leading Mercedes and Ferrari units.
The results are also skewed by the fact that Hamilton made a mistake on his low-fuel run, running wide at Turn 1 and losing somewhere in the region of two-tenths of a second. If he can hook it all up, it is Mercedes, rather than Red Bull who look the strongest when it comes to one-lap performance.
Ferrari, meanwhile, are two-tenths off the pace, but we've seen so often this year that the Prancing Horse finds some extra grunt come Saturday, after probing through the data on Friday night. That will explain why Sebastian Vettel, the current championship leader, was looking pretty confident after today's running.
"The car has been working well today and it's been a normal Friday," he said. "We tried a little bit of everything, I think we got along quite well with the tyre selection that we used. Even if we can still improve our lap time, the car is fine."
Best single lap (combined sessions, all ultrasofts)
1 Red Bull (Max Verstappen) 1:13.085s
2 Mercedes (Lewis Hamilton) 1:13.111s +0.026s
3 Ferrari (Sebastian Vettel) 1:13.310s +0.225s
4 Haas (Romain Grosjean) 1:13.973s +0.888s
5 Sauber (Charles Leclerc) 1:14.374s +1.289s
6 Renault (Nico Hulkenberg) 1:14.496s +1.411s
7 Force India (Esteban Ocon) 1:14.508s +1.423s
8 Toro Rosso (Pierre Gasly) 1:14.793s +1.708s
9 McLaren (Fernando Alonso) 1:14.836s +1.751s
10 Williams (Lance Stroll) 1:15.269s +2.184s
There remains a gaping hole between the top three and the rest of the field, with Haas the leading light in an increasingly tight best-of-the-rest pack. The American team have appeared to have the fourth-best car on the grid all season, but rarely managed to convert that into the points they deserve.
That said, they've been on an upward curve of late particularly in terms of one-lap pace and qualifying, and Romain Grosjean and Kevin Magnussen's pace in Germany suggested they should be able to lock out the fourth row of the grid. The battle for the final two spots in Q3 looks tighter.
Sauber, and in particular Charles Leclerc, appear to have the best shot. Leclerc has been in tremendous form since Baku and that carries into Germany. He finished inside the top 10 in FP2, four-tenths quicker than team mate Marcus Ericsson. The Ferrari junior has made Q3 twice in the last three races and been in Q2 for the last seven. It's hard to bet against him continuing that run.
Renault and Force India aren't too far behind, with Toro Rosso edging out McLaren for eighth in the pecking order. The latter had a tough day, with Stoffel Vandoorne describing it as his "worst Friday for a long time".
That left Williams bringing up the rear once more. They were cut four-tenths adrift, but their focus right now is not on performance but rather understanding their troublesome car. There were at least some positive signs to come out of Friday, then, with the new front wing working as expected.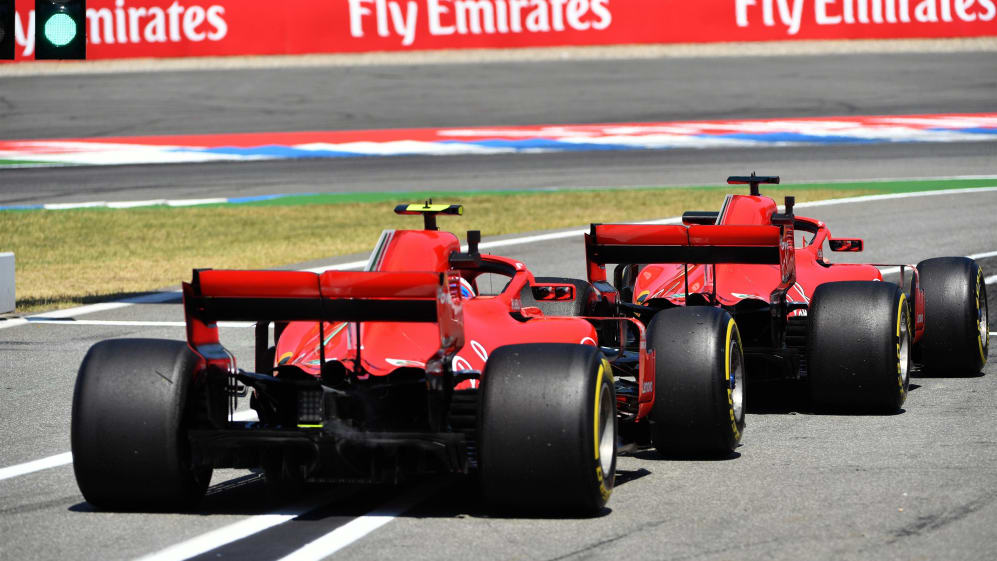 ULTIMATE LAP
Ever wondered what a driver's true pace would be if he managed to hook up his best three sectors? Well we've crunched the numbers for Germany – and all but seven drivers could have improved...
1 Lewis Hamilton 1:12.887s +0.224s
2 Max Verstappen 1:13.085s +0s
3 Valtteri Bottas 1:13.190s +0s
4 Sebastian Vettel 1:13.222s +0.088s
5 Kimi Raikkonen 1:13.427s +0
6 Romain Grosjean 1:13.966s +0.007s
7 Kevin Magnussen 1:14.132s +0.057s
8 Charles Leclerc 1:14.263s +0.111s
9 Sergio Perez 1:14.412s +0.140s
10 Nico Hulkenberg 1:14.496s +0
11 Esteban Ocon 114.508s +0
12 Daniel Ricciardo 1:14.554s +0.128s
13 Carlos Sainz 1:14.592s +0
14 Marcus Ericsson 1:14.658s +0.125s
15 Fernando Alonso 1:14.702s +0.134s
16 Brendon Hartley 1:14.728s +0.102s
17 Pierre Gasly 1:14.793s +0
18 Lance Stroll 1:15.212s +0.057s
19 Sergey Sirotkin 1:15.406s +0.002s
20 Stoffel Vandoorne 1:15.433s +0.021s
The most intriguing piece of information from this data is Hamilton's position at the top of the charts. Had he hooked his best lap together, it would have been the Mercedes driver, rather than Verstappen who took the plaudits. The fact he has the pace in the car, though, will probably be satisfying enough given – as Kimi Raikkonen is so fond of saying – Fridays count for nothing.
Verstappen, Bottas and Raikkonen all nailed their theoretical best lap, with Vettel the only one other than Hamilton in the top five who had more time to find. Ricciardo was out of position in 12th. He didn't complete a low-fuel run on the ultrasoft as qualifying is pretty much irrelevant because of his engine penalties.
THE PERFECT LAP – 1:12.834s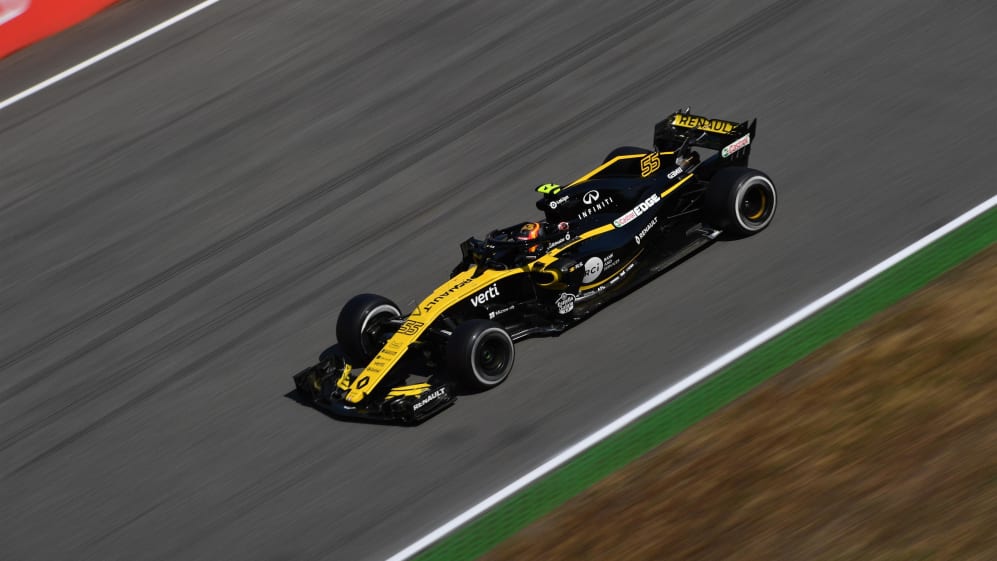 RACE PACE
Red Bull hit the front on the long-run pace charts, with data suggesting they have a 0.2s/lap advantage over Mercedes and Ferrari. With Ricciardo destined to start at the back, he completed the workhorse duties, focusing purely on long runs on the soft and medium tyres during FP2 and reckons the team are looking "quite good".
However, it didn't all go to plan for Red Bull as they didn't manage a long run on the ultrasoft, with Verstappen missing the final 30 minutes of the second session, when teams are fully into their long-run plans. In contrast, Mercedes team mates Bottas and Hamilton completed 19 and 18 laps respectively while Ferrari duo Raikkonen and Vettel did 21 and 15 respectively.
Weather forecasts suggest thunderstorms will hit on Saturday. If that's the case, and drivers are forced to use wet-weather tyres in qualifying, they will all have free choice of starting tyre for Sunday's race, meaning it could be possible to avoid starting on ultrasoft and not run it until the later stages when the car is lighter.
If it stays dry and most of the top 10 do start Sunday's race on the ultrasofts, conditions are expected to be cooler, which will mean the threat of blistering and overheating that many suffered with on Friday will be reduced, while drivers will be able to lean on the tyres a bit more.
Long-run pace deficit (seconds per lap)
1 Red Bull
2 Mercedes +0.2s/lap
3 Ferrari +0.2s/lap
4 Renault +1.3s/lap
5 Force India +1.5s/lap
6 Sauber +1.6s/lap
7 Haas +1.6s/lap
8 Toro Rosso +1.6s/lap
9 McLaren +1.9s/lap
10 Williams +2.2s/lap
Haas were best-of-the-rest on one-lap pace, but it was Renault who take that mantle in the long-run stakes. The gap, as usual, between the top three and the rest is more pronounced here, ballooning from nine-tenths to 1.3s. But the yellow cars have a two-tenths' advantage over the rest and there's more pace to find.
Carlos Sainz lost time on Friday morning with a small coolant leak, while team mate Nico Hulkenberg lost running when he flat-spotted his soft tyres. As a result, neither completed their planned programmes. Only Hulkenberg ran the team's new front wing, but while Chief Technical Officer Bob Bell says "the initial impression is that it's doing what is required of it", they are "yet to make a conclusive decision" on whether the part is a step forward.
Behind them were Force India, with Chief Operating Officer Otmar Szafnauer saying "our long run was promising". But his team along with Sauber, Haas and Toro Rosso are separated by just one-tenth of a second per lap, suggesting they will all be in very close proximity come Sunday afternoon's race.
McLaren are ninth overall, but their times are not very representative according to Fernando Alonso as they were testing a range of parts to be used at future races for correlation purposes. Williams were bottom of the pile, 2.2s/lap off the pace, which is exactly the same deficit they had at the previous race at Silverstone.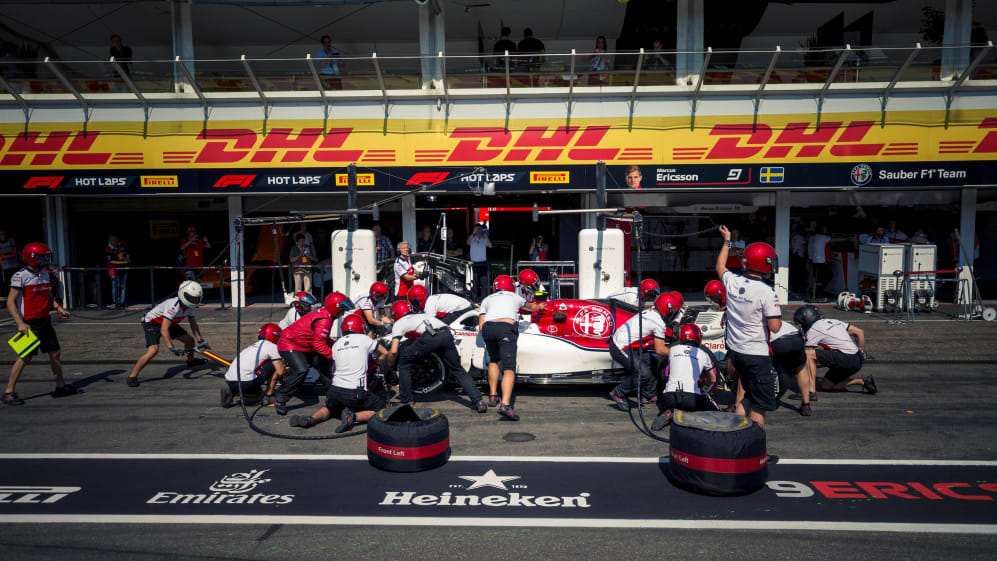 VERDICT
Conditions were toasty at Hockenheim with track temperatures hitting 50C. But while the heatwave that has swept across Europe these last few weeks looks set to continue, there's seemingly a slight blip this weekend.
Thundery showers and light winds are predicted throughout Saturday, with temperatures down several degrees. That could make qualifying interesting. More rain could be on the way on Sunday, but that's not set to hit until after the race. Temperatures, though, will be lower – and that will be a relief to those up and down the grid considering the difficulties they experienced in operating the Pirelli tyres in such warm conditions on Friday.
A one-stopper is 12s quicker than a two-stopper, with data pointing to an initial stint on the ultrasoft followed by the medium. But a wet qualifying will throw up a plethora of tyre strategies for Sunday's race – and with overtaking possible, some might gamble on more stops and sacrifice track position in favour of fresher tyres.
Red Bull are on top on both one-lap and race-pace charts, but they'll be hampered strategically by only have one car up at the sharp end. And if Mercedes deliver the kind of pace Hamilton's form suggested they have and Ferrari make the step they have become accustomed to making, we could be in for a humdinger. It's popcorn time.
Fantasy F1 – get in the game!
Have you picked your Fantasy F1 team yet? If not, don't panic – you have until just before qualifying to get involved and try to win some amazing prizes.
It's free to play. Click here to sign up!
Watch full F1 Race replays or Highlights on F1 TV Access. Sign up now. Race replays only available in certain regions (view full F1 TV Content Schedule here)