Feature
Who's Hot and Who's Not after Day 1 in Spain?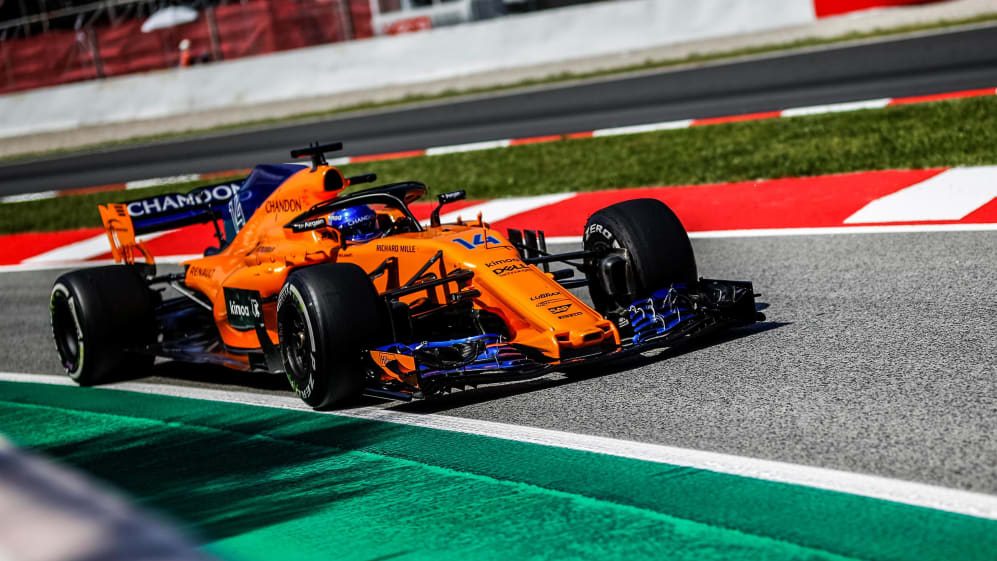 Mercedes have been outgunned by Ferrari for much of this year, but clinched their first victory against the run of form in dramatic circumstances last time out in Baku. And as Lawrence Barretto explains, the reigning world champions are looking good to make it two wins on the bounce after the opening salvos were fired in Barcelona…
Before Lewis Hamilton clinched victory in last year's Spanish Grand Prix, the Circuit de Barcelona-Catalunya had been blessed with 10 different winners in as many years. That's quite a remarkable run of results at a circuit that doesn't often deliver an exciting race.
This year, Mercedes wouldn't mind a boring race if they can assert themselves as the pace-setters, across qualifying and the race – something they as yet failed to do having previously dominated the championship for the previous four seasons. And after crunching the data, it's looking pretty rosy on both fronts for the Silver Arrows….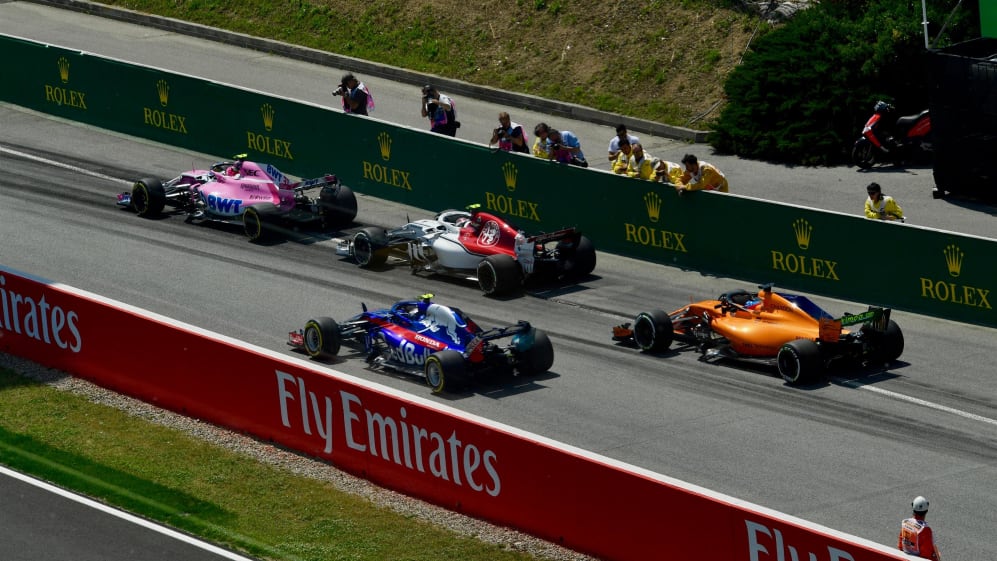 ONE-LAP PACE
Lewis Hamilton has been first or second in every Q3 session in Spain since 2011 but it was his team mate Valtteri Bottas who lit up the timing screens on Friday.
The Finn was in tremendous form in FP1, ending the 90-minute session 0.849s quicker than anyone else. He couldn't match that pace in afternoon, but he put that down to making changes to the car in between sessions that didn't improve the handling.
They reverted during FP2 and Bottas admitted to feeling much better in the car as the chequered flag fell. With his team mate topping the times second practice, it's looking likely that the two men in silver will fight it out for pole come Saturday afternoon.
Both Hamilton and Bottas's best laps were set on the soft tyre – the middle compound of the three brought to Barcelona by Pirelli. All the drivers struggled to get the supersoft to work, meaning it's likely we'll see drivers trying to get through to Q3 on the soft so they can start Sunday's race on that rubber and then switch to the medium, avoiding the supersoft.
The heavily updated Red Bull was Mercedes' closest challenger, 0.133s off the pace, with Ferrari – also running a host of updates – two tenths further back. Hamilton wasn't certain that was the Prancing Horse's true pace. That may well be the case given both Sebastian Vettel and Kimi Raikkonen felt there was more to come as the weekend progresses.
If the opening four races are anything to go by, the Scuderia's hard work on Friday night has delivered gains and an upward curve come Saturday and then Sunday. So perhaps Hamilton is right to be wary of the threat from their two closest rivals.
"I think it's still very close," said the reigning world champion. "I'm not sure where Ferrari's pace was today but they're probably sand-bagging or something, they'll bring it out tomorrow.
"The Red Bulls are obviously very close to my pace so I think it's going to be relatively close between the top three teams. I can't tell you which one is quickest at the moment because of fuelling and maybe one didn't get there lap, or something like that, so maybe we'll get a better understanding tomorrow."
Best single lap (combined sessions)
| POSITION | TEAM | DRIVER | LAP TIME | GAP (S) | TYRE |
| --- | --- | --- | --- | --- | --- |
| 1 | Mercedes | Valtteri Bottas | 1:18.148 | +0.000 | Soft |
| 2 | Red Bull | Daniel Ricciardo | 1:18.392 | +0.133 | Soft |
| 3 | Ferrari | Sebastian Vettel | 1:18.585 | +0.326 | Supersoft |
| 4 | Haas | Romain Grosjean | 1:19.579 | +1.320 | Supersoft |
| 5 | McLaren | Stoffel Vandoorne | 1:19.772 | +1.463 | Supersoft |
| 6 | Force India | Sergio Perez | 1:19.962 | +1.703 | Soft |
| 7 | Renault | Nico Hulkenberg | 1:20.183 | +1.924 | Supersoft |
| 8 | Toro Rosso | Pierre Gasly | 1:20.373 | +2.114 | Supersoft |
| 9 | Sauber | Marcus Ericsson | 1:20.501 | +2.242 | Supersoft |
| 10 | Williams | Robert Kubica | 1:21.510 | +3.362 | Supersoft |
Haas were best of the rest, proving that their 2018 car certainly feels at home at this track. The American outfit were blisteringly quick here in testing and the early signs suggest they should get both cars into the top 10 shoot-out. But can they deliver on that promise?
Bottom of the pile are Williams. The British team anticipated a difficult weekend at Barcelona – but in truth, they didn't expect it to be this bad. It's not ideal when your best lap time is set by your reserve, rather than race drivers…
ULTIMATE PACE
Ever wondered what a driver's true pace would be if he managed to hook up his best three sectors? Well we've crunched the numbers for Spain – and all but four drivers could have improved...
Ultimate lap times
| POSITION | DRIVER | ULTIMATE LAP | DIFFERENCE TO BEST ACTUAL LAP (S) |
| --- | --- | --- | --- |
| 1 | Valtteri Bottas | 1:18.148 | 0.000 |
| 2 | Lewis Hamilton | 1:18.259 | 0.000 |
| 3 | Daniel Ricciardo | 1:18.392 | 0.000 |
| 4 | Sebastian Vettel | 1:18.481 | -0.104 |
| 5 | Max Verstappen | 1:18.499 | -0.034 |
| 6 | Kimi Raikkonen | 1:18.601 | -0.228 |
| 7 | Kevin Magnussen | 1:19.527 | -0.116 |
| 8 | Stoffel Vandoorne | 1:19.546 | -0.176 |
| 9 | Romain Grosjean | 1:19.577 | -0.002 |
| 10 | Fernando Alonso | 1:19.775 | -0.260 |
| 11 | Sergio Perez | 1:19.931 | -0.031 |
| 12 | Esteban Ocon | 1:20.024 | 0.000 |
| 13 | Nico Hulkenberg | 1:20.125 | -0.058 |
| 14 | Pierre Gasly | 1:20.137 | -0.236 |
| 15 | Marcus Ericsson | 1:20.351 | -0.150 |
| 16 | Charles Leclerc | 1:20.380 | -0.134 |
| 17 | Carlos Sainz | 1:20.415 | -0.257 |
| 18 | Brendon Hartley | 1:20.970 | -0.295 |
| 19 | Lance Stroll | 1:21.457 | -0.099 |
| 20 | Sergey Sirotkin | 1:21.682 | -0.378 |
THE PERFECT LAP 1:18.037
If Kimi Raikkonen had put his best three sectors together in the last two qualifying sessions, he would have had two pole positions to his name in 2018. As it happens, he has zero.
In Barcelona, it looks like there's more to come from Raikkonen once more, the Ferrari driver capable of setting a lap time 0.228s better than he achieved if he had put together his best effort.
The top three drivers – Bottas, Hamilton and Ricciardo – clocked their theoretical best lap, with Esteban Ocon the only other driver to have achieved that feat.
Sergey Sirotkin has the most to gain, 0.378s in fact. If he managed to do that, the Russian would have been faster than team mate Lance Stroll even if the Canadian had put together his best lap.
However, both of them would still have taken up the bottom two spaces on the timing charts. It seems this is going to be a long weekend for the boys and girls in white and blue.
RACE PACE
If Mercedes appear to only just have the edge in qualifying, they are far and away the best when it comes to race pace. The Silver Arrows' race runs on the supersoft were nothing special, but they looked very strong on the soft and medium and those are the two compounds they are likely to run come race day, which bodes well for Hamilton and Bottas.
There's the usual caveat that this data may not demonstrate the whole picture as it's unclear what fuel loads everyone was running, but it at least gives us a hint of what we can expect come Sunday afternoon at Barcelona.
Long-run pace deficit
| POSITION | TEAM | GAP (S/LAP) |
| --- | --- | --- |
| 1 | Mercedes | 0.0 |
| 2 | Red Bull | +0.6 |
| 3 | Ferrari | +0.9 |
| 4 | Renault | +1.8 |
| 5 | Haas | +1.9 |
| 6 | McLaren | +1.9 |
| 7 | Force India | +1.9 |
| 8 | Sauber | +2.6 |
| 9 | Toro Rosso | +2.6 |
| 10 | Williams | +3.3 |
Like most drivers, Ricciardo and Verstappen noted the supersofts were difficult to get working. Pirelli have suggested that as the track has been used a lot since the new asphalt was put down, it has lost a bit of the sticky surface bitumen. This means that grip levels have been more variable than the teams experienced during pre-season testing.
There was also a tailwind that impacted on aerodynamic balance, while the conditions are much warmer than in testing, when temperatures were so cold at one point, it even snowed. It's expected to get cooler as the weekend goes on, which could in turn make it easier to get the supersoft switched on.
Ferrari are quite a way back based on the data, but on recent form, it is anticipated that they will be in the mix come Sunday.
Renault, running a minor update package, have emerged as the best of the rest, but it's so close between them, Haas, McLaren and Force India. Just one tenth per lap separates them so we could be in for a great scrap for the smaller points scores.
While Red Bull brought the biggest update package to Barcelona, McLaren's was the most anticipated – and they delivered with an extravagant nose and front wing assembly that got everyone in the paddock talking. The early indications are positive.
"The upgrades we brought here are a step forward," said Fernando Alonso. "There is more performance in the car – it felt better and there was more grip. It has been a positive Friday and we've tested everything we brought here. There's still some debate about some of the parts, but we seem to be a little bit more competitive here than any of the other Fridays this season."
Toro Rosso appear to have slipped back and are in a fight with Sauber, despite the latter having brought a car that is essentially the same as it has been for the last couple of races. If Saturday is going to tough for Williams, Sunday doesn't appear likely to be much better…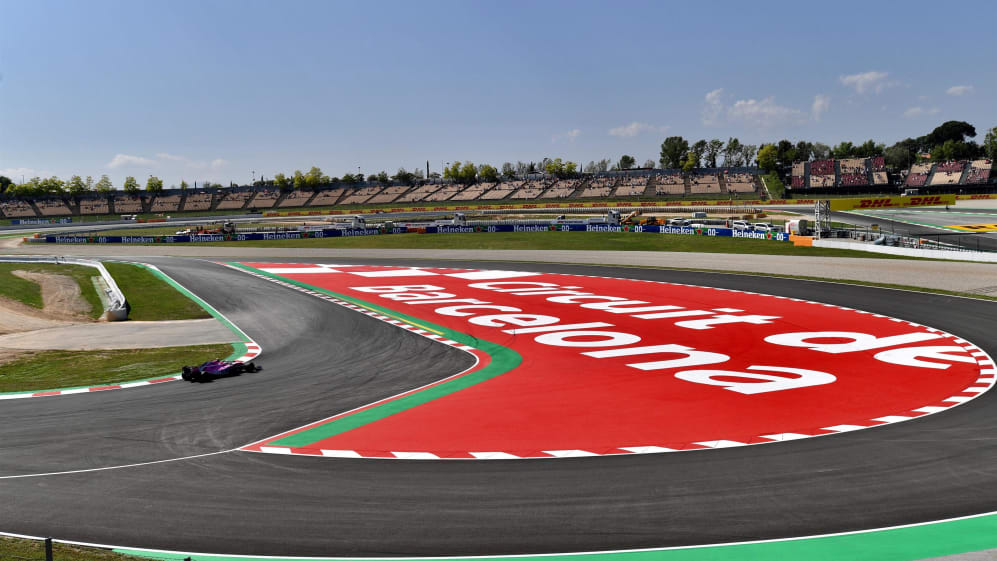 Verdict
Mercedes will likely have the most comfortable sleep of the top three for a change, with the reigning world champions looking - at this stage - like favourites for both pole and the race victory.
Ferrari will turn things up in qualifying, so expect Vettel to be in the mix for his first pole in Barcelona. And can Raikkonen finally get it together when it matters?
Strategy-wise, a one-stop strategy starting on the supersofts and changing to the mediums at around 30% race distance is the quickest on paper.
However, Pirelli's simulations suggest that while they can't exclude someone trying it, such a strategy will be very difficult to achieve. That is unless the conditions cool sufficiently for teams to be able to get the supersoft to work.
There is the threat of rain on Saturday night. While that won't impact the race directly, it will clean the track of the rubber, returning it to a 'green' state which drivers struggled so much with on Friday, causing a succession of spins and trips into the gravel.
Mercedes appear to be the ones to beat, but if this season so far has thought us anything, it is to expect the unexpected. The weekend can't come soon enough.
Fantasy F1 - get in the game!
Have you picked your Fantasy F1 team yet? If not, don't panic – you have until just before qualifying to get involved and try to win some amazing prizes.
It's free to play. Click here to sign up!