Feature
Why F1 is excited to be heading back to Asia in 2022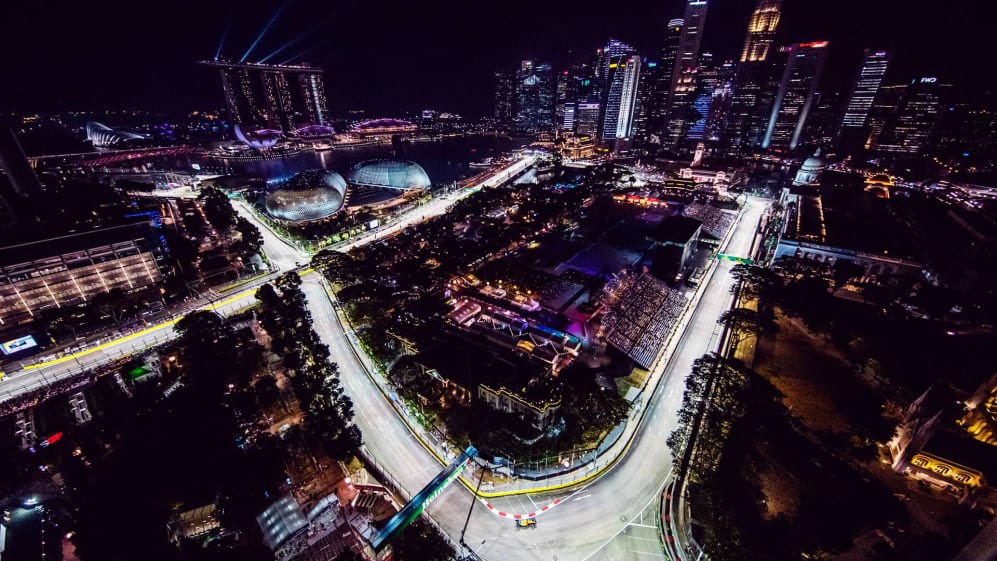 For the first time since the 2019 season, F1 is making the trip to Asia with a back-to-back sequence in Singapore and Japan. To mark the occasion, we highlight several points to get excited about – from drivers racing on home soil for the first time to the sport's strong connection with the Asian continent.
Tsunoda, Zhou and Albon return to their roots
From the 20-driver pool on the current F1 grid, three are of Asian heritage: Yuki Tsunoda, born in Japan; Zhou Guanyu, born in China; and Alex Albon, born in the UK but racing under the Thai flag – his mother hailing from the country.
While Albon had outings in Singapore and Japan towards the end of the 2019 season, it will be the first opportunity for Tsunoda and Zhou to make their mark in their home continent as F1 makes its return – with Tsunoda set for a particularly warm welcome at the Japanese Grand Prix, having recently confirmed his stay at AlphaTauri for another season.
READ MORE: Tsunoda says he feels 'more in control and relaxed' in second F1 season following AlphaTauri contract extension
A spectacular night race and an all-time classic
First up on F1's Asian tour is the Marina Bay Street Circuit, which poses one of the biggest physical challenges on the F1 calendar, as a demanding track layout, extreme heat and intense humidity combine to push drivers to the limit.
Once qualifying is mastered – see Lewis Hamilton's sensational pole position in 2018 – 61 punishing laps still lie ahead on race day and often lead to drama. From there, F1 heads to an all-time classic at Suzuka, with the figure-of-eight venue playing host to many captivating races – Kimi Raikkonen's late pass for the win in 2005, anyone? – and championship showdowns – like the infamous pair involving Ayrton Senna and Alain Prost – over the years.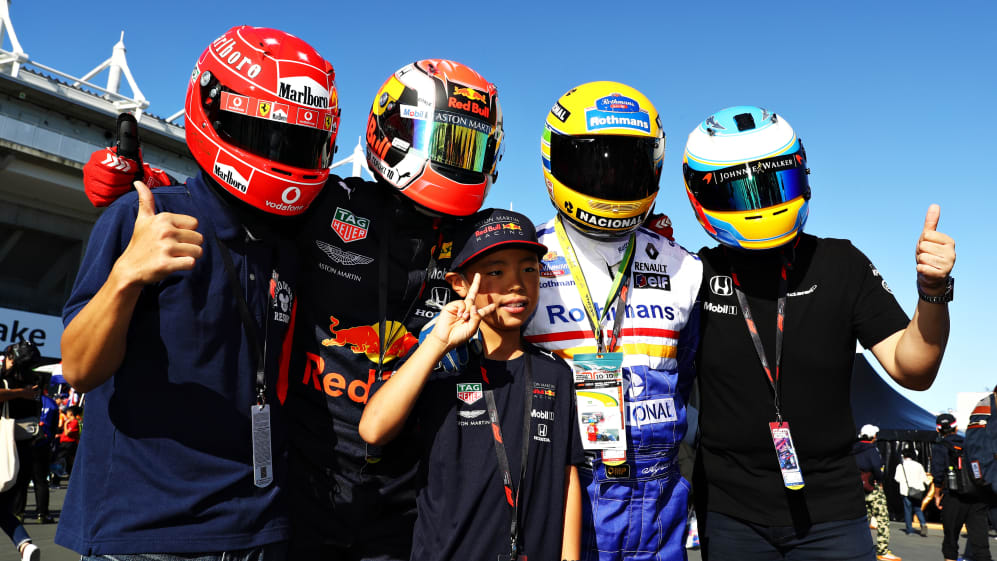 Welcoming back F1 fans to grandstands in Asia
While F1 fans have been back in the grandstands at racetracks around the world for some time, the recent absence of Singapore and Japan means those in Asia will have their first chance to spectate at home for three years.
As F1's first night race, Singapore quickly established itself as one of the must-visit destinations on the calendar, with the bright lights and city backdrop creating an incredible spectacle. And in Suzuka, the Japanese fans are known for being passionate and possessing an in-depth knowledge of the sport – making their presence known throughout the weekend, often with some impressive home-made merchandise and thoughtful gifts for the drivers.
F1's rich history with Japanese manufacturers
In addition to drivers, F1 has welcomed plenty of Japanese teams and manufacturers since the championship's inception. As recently as last season, Honda powered Red Bull to their first drivers' world title since 2013, while they continue to offer support as the Milton Keynes-based operation build up their own engine facility.
READ MORE: Honda not closing door on F1 return as they watch 2026 engine discussions
That title win came almost 60 years after Honda first entered the sport as a fully-fledged constructor in the 1960s, the company taking a famous win with the RA272 and Richie Ginther at the 1965 Mexican Grand Prix. Other Japanese giants such as Toyota have also enjoyed spells in F1, underlining the sport's strong connection with Asia.