Feature
Why the next three Grands Prix offer Ferrari hope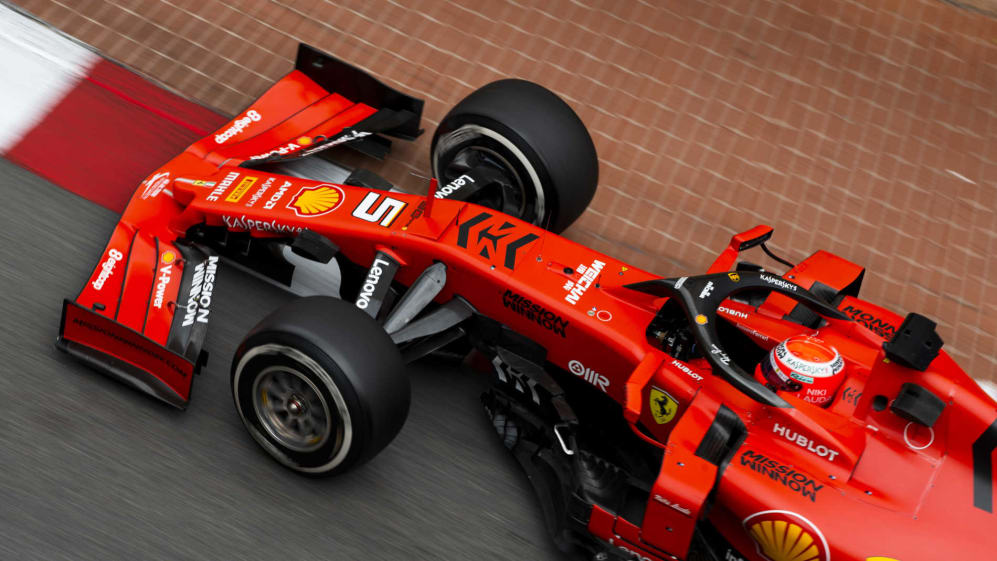 Sebastian Vettel's second place in Monaco was Ferrari's best result of this six-race old F1 campaign. That could be seen as progress. But they were ultimately only the third-fastest car around the streets of the Principality, behind Mercedes and Red Bull. It's a world away from their pre-season expectations of being genuine title contenders. But do any of the upcoming tracks offer any hope of ending Mercedes' unbeaten start to 2019 and kick-starting their attack? Fortunately for their loyal Tifosi, there's a ray of hope…
Pre-season testing looked, on paper, like advantage Ferrari. But as part of their development plan, Mercedes essentially brought a new car to the second week of testing and that ultimately put them ahead come the start of the season. Since then, a combination of an impressive chassis (Lewis Hamilton described it as the Silver Arrows' best ever effort), a strong and reliable engine, and a team and two drivers operating at a level never seen before in F1 has helped Mercedes win all six races, five of which were one-twos and the other a one-three.
This is not how it was supposed to be for Ferrari, whose challenge to the Mercedes dominance has been building – albeit slowly – in the last couple of years. On the power unit side, they have excelled and delivered an engine that speed trap figures suggest is now the class of the field. Depending on the length of the straight, it can give them an advantage over the rest of as much as three-tenths of a second.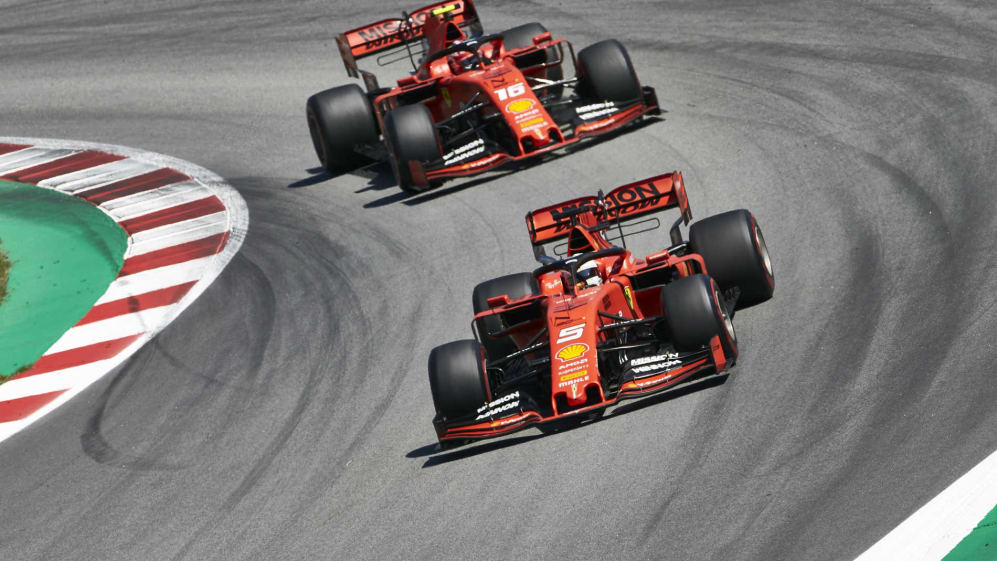 They have a very efficient car, according to Team Principal Mattia Binotto, but while it is low on drag, the SF90 is painfully short on downforce relative to rivals Mercedes and Red Bull. That means in the corners – low-, medium- and high-speed, they are struggling. We've had a lot of talk about tyres this year, specifically Ferrari's inability to get them into the correct operating window, and the lack of downforce will clearly not help in this respect.
Binotto has highlighted that the tyres supplied by Pirelli are "quite different to the ones of last year". They have been unable to not only warm them up sufficiently but also then hit their temperature targets to get them to work properly. It's why Sebastian Vettel and Charles Leclerc have been constantly crying out for more grip, which in turn would give them more confidence to push the car.
The focus, evidently, has to be adding downforce to the car – not something that is going to happen overnight. To do so means in turn adding more drag to the car. That might impact their speed on the straights, which would ultimately make the car fractionally slower on paper. But it could also have a positive impact on the way the car uses the tyres - and therefore unlock more potential, making up for that lap time loss. Again, this is not the work of a moment, and the team back at Maranello are working hard on pursuing new concepts and directions.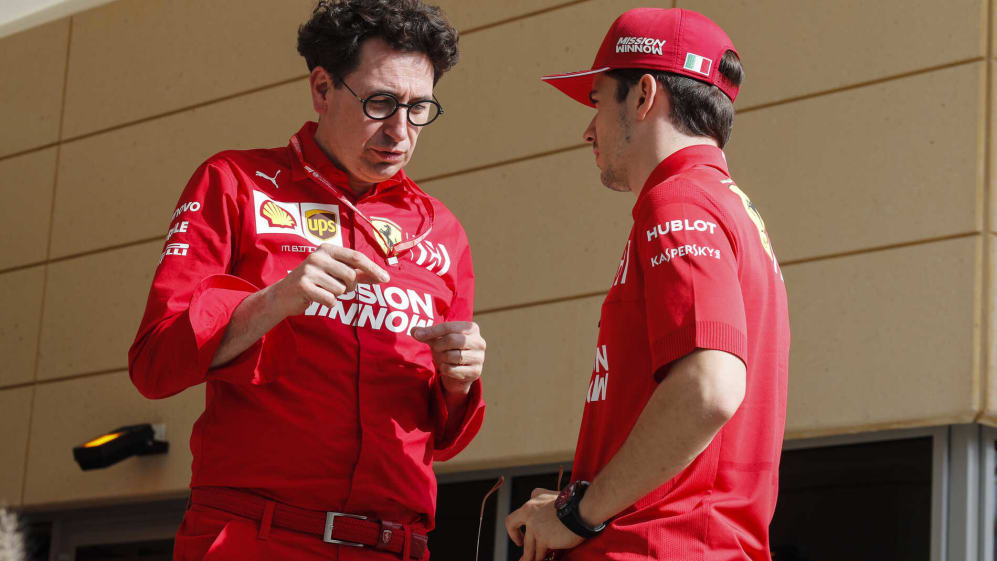 According to our data, which maps out a predicted pecking order based on what we've learned in previous races and track characteristics and conditions of upcoming races, Ferrari should halve the deficit they have had to Mercedes in the last couple of races in Canada. Mercedes are still ahead on that metric, but if Ferrari have a great day/weekend and Mercedes have an off day/weekend, we could see Vettel and/or Leclerc challenging for the front row and potentially the victory on Sunday.
The Circuit Gilles-Villeneuve has a series of fast straights into tight, heavy-braking corners – a very different challenge to what teams faced in Monte Carlo. Ferrari's power advantage can help them in Montreal, while their weaknesses in the corners will not be as pronounced.
Mercedes are "probably" going to bring an engine upgrade to Canada, according to Lewis Hamilton, which is traditionally the point in the season where manufacturers unleash their first improvement of the campaign. This year is slightly different, though, with Honda bringing their first update in Baku, and Renault and Ferrari bringing theirs forward two races to the following round in Spain.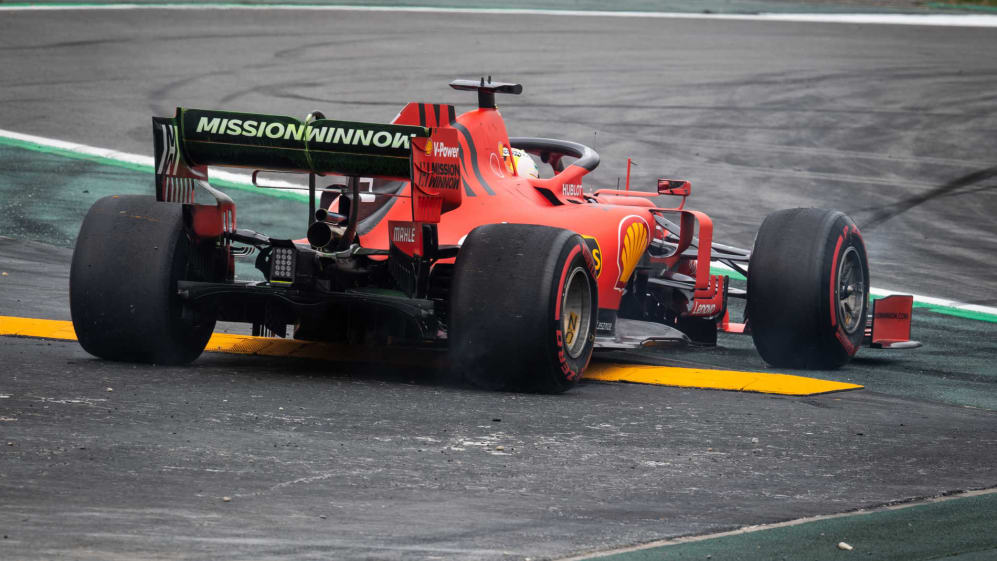 That might suggest that Mercedes are going to make an extra step, but any power unit gains Ferrari have made in terms of pure performance will not have been seen in Spain and Monaco, given their respective track characteristics. It's only in power-sensitive Canada that we will see the full grunt of the new unit. They will also have had two races, plus data from their two customer teams Haas and Alfa Romeo, with which to refine and tweak various settings.
Looking beyond Canada, the following race is at France's Paul Ricard, which shares many similarities with Montreal. The two long straights there will aid Ferrari's challenge versus Mercedes, relative to Spain and Monaco, even if the Silver Arrows are still likely to be ahead. It all comes down to how much pressure Ferrari can put on Mercedes by being consistent and making the most of their package in a bid to force a mistake. Those have been few and far between, but as we saw in Monaco when they put Hamilton on medium rather than hard tyres, the world champions are not immune to making mistakes – they just don't happen very often.
Ferrari's best chance, however, will come in Austria. The short 4.318km Red Bull Ring rewards cars with straight-line speed, with the 10-corner track featuring four straights. With Ferrari set to halve their deficit to Mercedes in Canada and France, our data suggests they will halve it again, and be pretty close if not on par with the Silver Arrows, when they hit the foothills of the stunning Styrian mountains. Again, Ferrari will need to operate efficiently and get their strategy right – two things they have failed to do enough this year. Ferrari – the stage is yours…