Feature
Why the stars can't resist the Monaco Grand Prix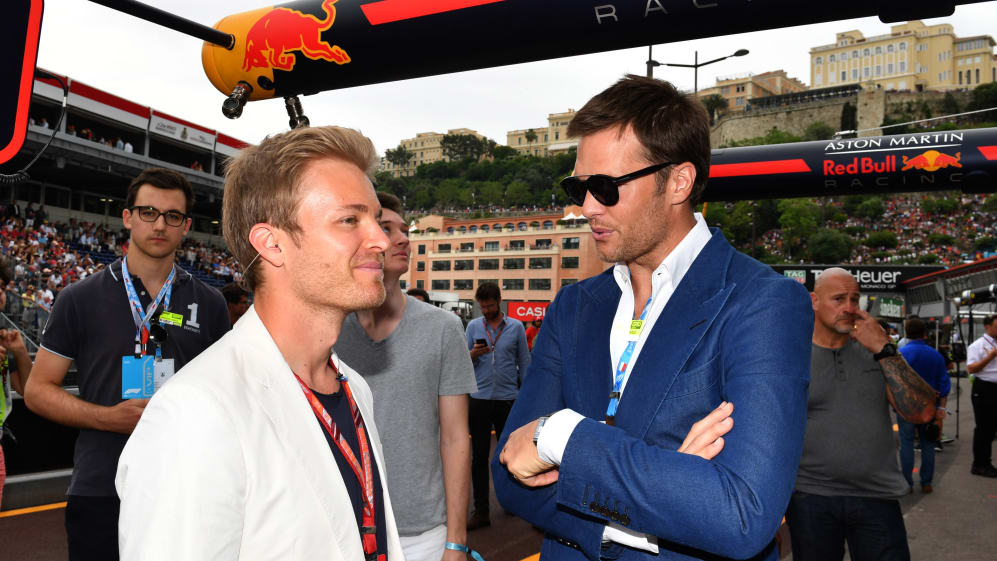 If you like celeb-spotting, the Monaco Grand Prix is the place for you. Every year, the great and the good are drawn, moth-like, to Formula 1's super-chic street event, with the pre-race grid often looking more like the red carpet at the Oscars than the start of a Grand Prix. Let's see who was in town for 2018, and what they got up to around Monte Carlo's storied streets…
The Game of Thrones cast
Taking a break from doing unspeakable things to one another on screen, Game of Thrones actors Nikolaj Coster-Waldau, Liam Cunningham and Kit Harington spent the weekend in the Principality.
Oops! Error retrieving Instagram post
They enjoyed a lap of the track in the company of two-time champion Mika Hakkinen, with the Finn selecting his personal 986bhp McLaren P1 as his weapon of choice.
Oops! Error retrieving Instagram post
And who was Nikolaj Coster-Waldau supporting for the race? His fellow Dane Kevin Magnussen, of course…
Oops! Error retrieving Instagram post
Hugh Grant
A long time amico of Ferrari, Love Actually star Hugh Grant was lending his support to the Scuderia over the Monaco weekend along with wife Anna Eberstein. Here he is having a good old chinwag with Ferrari reserve driver Antonio Giovinazzi.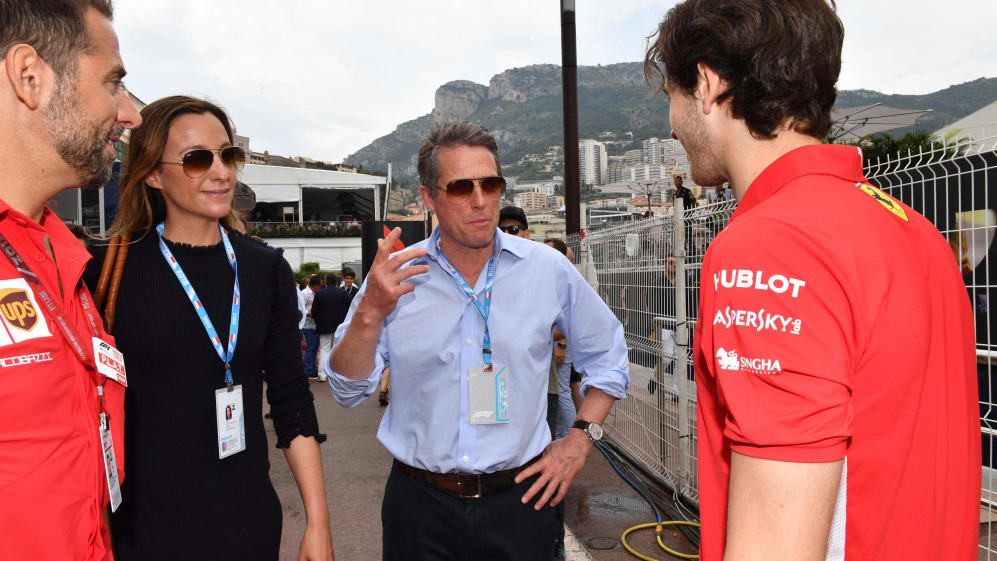 Tom Brady
Ahead of the Grand Prix, New England Patriots quarterback Tom Brady showed just why his right arm is one of the most valuable assets in the NFL, sending this stunner over the waters to Daniel Ricciardo. Fortunately, as with the race itself, Ricciardo made sure he didn't fumble...
Oops! Error retrieving Instagram post
Kris Jenner
The Kardashian family matriarch was in Monaco to support Lewis Hamilton, along with Dee Hilfiger (in the red and pink dress), whose husband Tommy now makes the Mercedes team's apparel.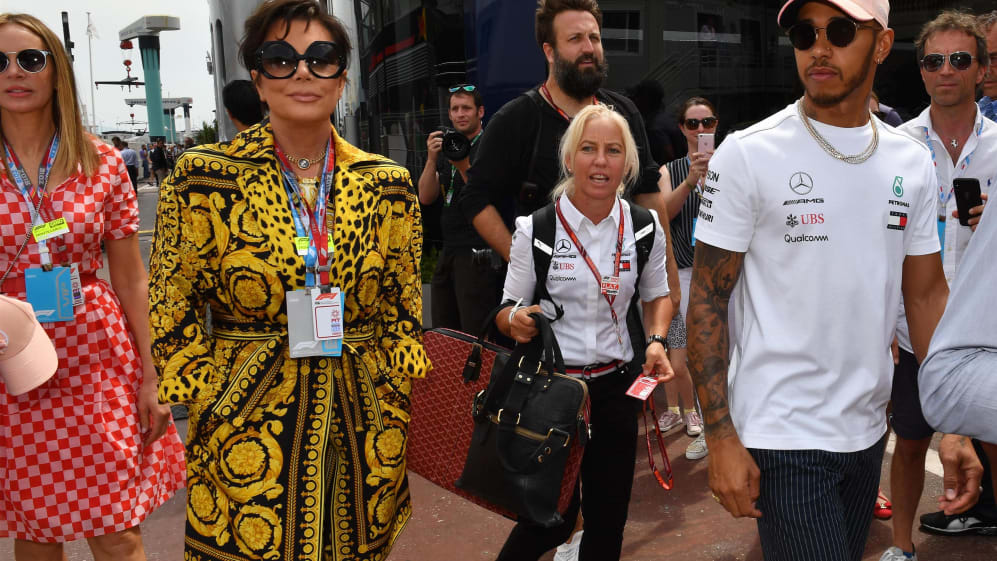 Ron Howard
A man who knows Formula 1 like the back of his hand, having directed the 2013 gem Rush – based on the epic ding-dong between Niki Lauda and James Hunt for the 1976 world championship – Ron Howard posted this small screen masterpiece to his Insta depicting life in the pit lane...
Oops! Error retrieving Instagram post
Alfonso Ribeiro
Alas, although Alfonso Ribeiro – most famous for his role as Will Smith's nerdy cousin Carlton in The Fresh Prince of Bel-Air – was in Monaco for the race, the much mooted dance-off between him and Kit Harington failed to materialise.
Oops! Error retrieving Instagram post
Teddy Riner
French judoka (definition: one who is badass at judo) Teddy Riner had a paddock pass for the Grand Prix - but considering that he can do this…
Oops! Error retrieving Instagram post
… would you have been brave enough to ask him to show it?
Teddy and Esteban Ocon also traded sporting gear, with Esteban getting a white judogi while Teddy received a set of pink Force India overalls. Given that the Olympic gold medallist stands at a whopping 6ft 8, we hope they're made-to-measure…
Oops! Error retrieving Instagram post
Chris & Adrienne Bosh with Dwayne Wade & Gabrielle Union
Well, if you thought Teddy Riner was tall, check out basketball player Chris Bosh. The Miami Heat star stands at a full 6ft 11, and is seen here with his wife Adrienne, alongside fellow Heat player Dwayne Wade and his wife, film star Gabrielle Union. And no, there's no F1 car in existence in which either NBA star could fit.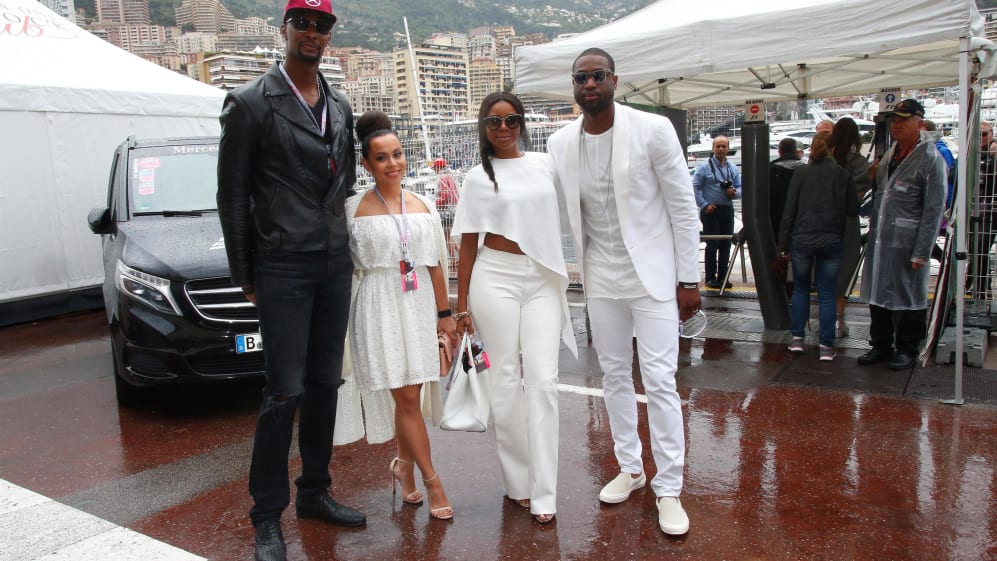 Bella Hadid & Paulina Vega
Colombian native Paulina Vega - 2014's Miss Universe and presumably a Montoya fan - and top supermodel Bella Hadid kept the pit lane looking suitably glam over the weekend…
Oops! Error retrieving Instagram post
Max Biaggi & Casey Stoner
Meanwhile, the worlds of two- and four-wheel motorsport met in Monaco too, with MotoGP legends Max Biaggi and Casey Stoner enjoying the action.
Biaggi boated into the proceedings – and may have been regretting that jacket in the Monegasque heat…
Oops! Error retrieving Instagram post
… while Stoner was given a royal F1 audience with Prince Albert, along with Ferrari vice chairman Piero Ferrari.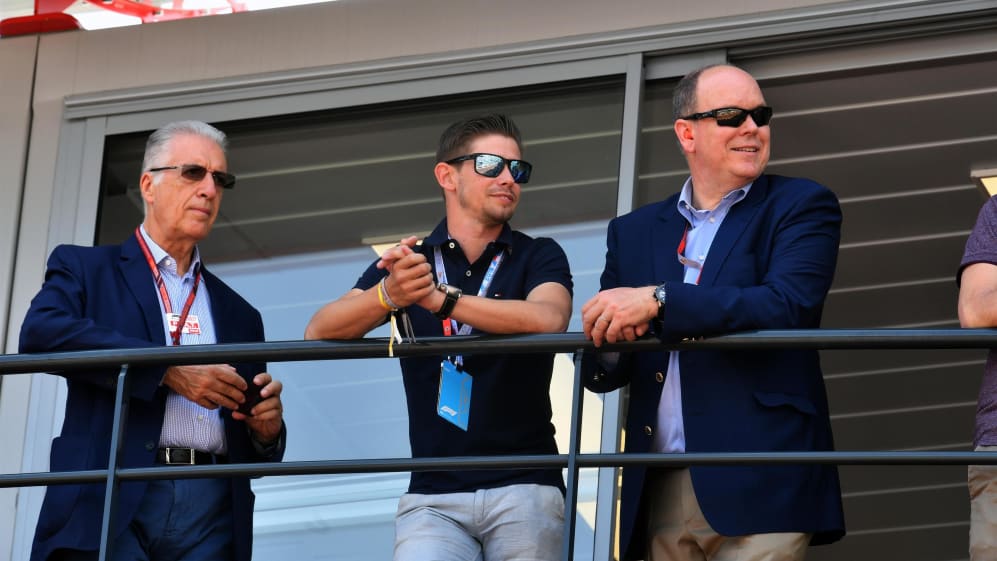 And finally…
Ever wondered how the great and the good get around Monaco? Many slip across the harbour by boat, while others use an expensive car. Two-time F1 world champ Mika Hakkinen on the other hand...
Oops! Error retrieving Instagram post