Feature
5 Reasons We Love... The British Grand Prix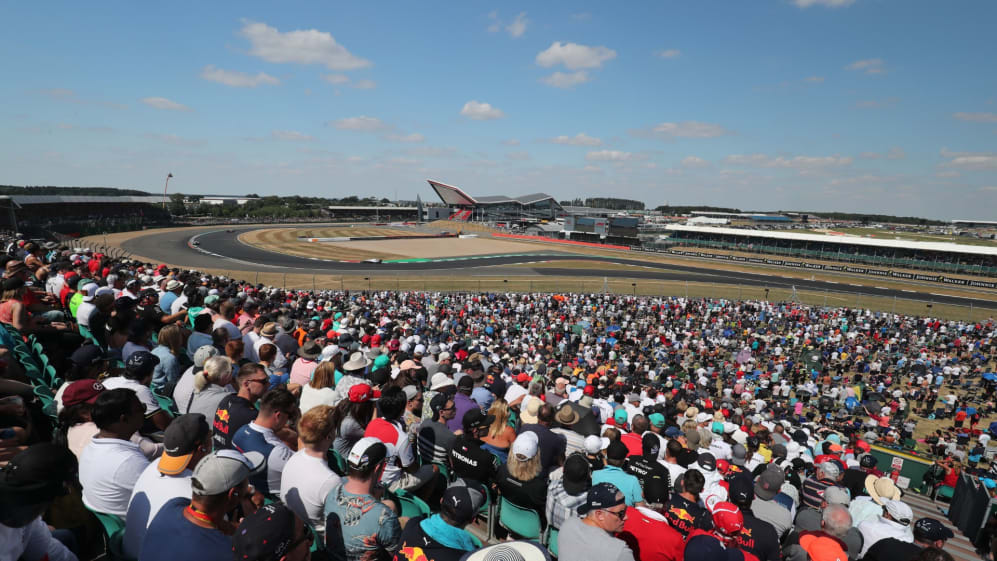 Fresh from the first pair of back-to-back races of the season, the majority of Formula 1 teams take their shortest trip of the season with the British Grand Prix. Here's why we love going racing at Silverstone…
1. It's an awesome test of an F1 car
When Formula 1 drivers talk about their favourite corners, Silverstone often appears on the list. The circuit is a high-speed test of an F1 car's aerodynamics, and the rapid changes of direction make it stand out.
The sequence of corners through Maggotts, Becketts and Chapel – leading on to the Hangar Straight before heading down to Stowe – just display the awesome performance that is possible from an F1 car as the weight transfers and the car grips at well over 150mph.
Copse is the old Turn 1 and remains hugely impressive as drivers take it flat out, while the same is now true of Abbey – the new Turn 1 – that has seen mistakes made when the DRS hasn't been closed in time for the turn-in point.
WATCH: 12 sizzling Silverstone moments
There are still some big stops and the wide track provides overtaking opportunities too, so it's no surprise the drivers love racing around this iconic circuit.
2. The venue is steeped in history
Not only is Silverstone a thrilling circuit from a driving point of view, it is also one that boasts a rich history within Formula 1.
The first Formula 1 World Championship race was held at Silverstone back in 1950, and since then it has gone on to host the British Grand Prix on 52 occasions, doing so continuously since 1987.
The track has evolved a lot in that time, but has been the location for some iconic moments in its various guises. Keke Rosberg's pole position lap in 1985 saw him set the fastest qualifying lap in F1 history at the time as he averaged over 160mph, while two years later when the race returned it saw an iconic moment as Nigel Mansell hunted down and overtook team mate Nelson Piquet for the win.
Then there is the enduring image of Mansell picking up Ayrton Senna after winning at home again in 1991, giving the legendary Brazilian a lift back to the pits after the McLaren had run out of fuel.
3. Incredible fans
And a lot of those special moments have played out in front of huge crowds, with Silverstone attracting one of the biggest of the season.
As a circuit on an old airfield, Silverstone has the space for numerous big grandstands and that has led to recent attendance figures exceeding 140,000 on race day and reaching nearly 350,000 over the whole weekend.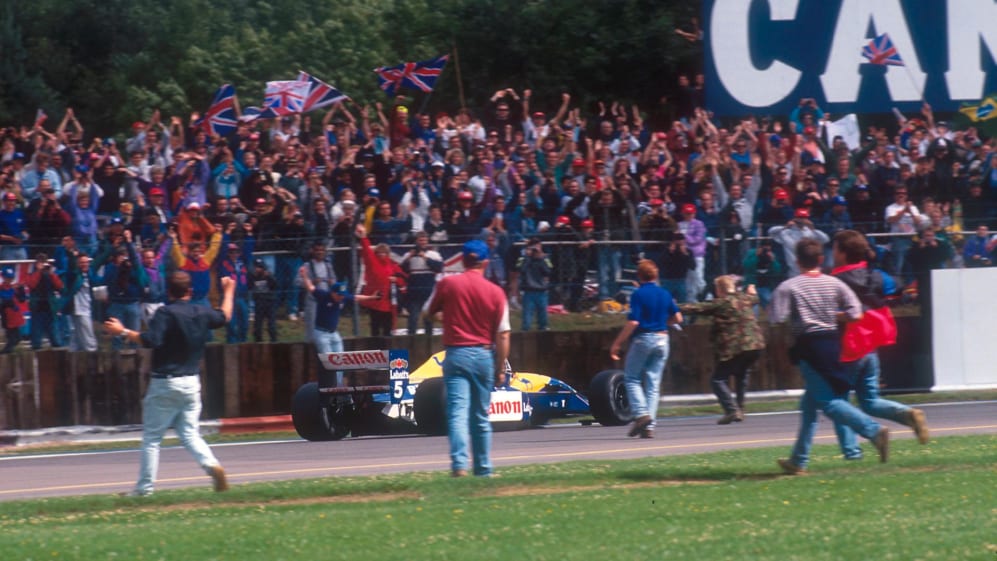 And passionate fans they are too. So many teams are represented when you look at the packed stands, and they often flood the track immediately after the race to celebrate. In fact, some of Mansell's victories referenced earlier led to early track invasions, making it difficult for some drivers to complete the race and return to the pits…
Lewis Hamilton has enjoyed crowd-surfing in front of large home support in recent years, as fans turn out in massive numbers come rain or shine.
4. The British weather
OK, saying we "love" this about going racing at Silverstone might be a bit of a stretch, but the good old British weather can make for some exciting races.
We mentioned the fans having to put up with rain or shine, because there is no guaranteeing good weather during July in the UK. In fact, there's no guaranteeing good weather at any point.
The last three years are a prime example, with 2018 seeing a hot and dry race, the year before being cloudy and cooler, and 2016 being hit by rain just ahead of the start that led to the race starting behind the Safety Car. On that occasion, all three types of tyre were used as wets were switched for intermediates and then slicks as no more rain fell.
Hamilton won on two of those occasions - in 2016 and 2017 - to become the most successful driver at Silverstone with five British Grand Prix victories, but his first was arguably more memorable as he dominated in extremely wet conditions and after starting from fourth on the grid won by more than a minute over Nick Heidfeld and Rubens Barrichello, lapping everyone up to Kimi Raikkonen in fourth for Ferrari.
READ MORE: Hamilton's wet-weather masterclass at Silverstone, 2008
5. It's the home race for many
Hamilton's record is a hugely popular one at Silverstone as his home race, but it's also the home race for a number of the teams as well.
Of the 10 Formula 1 teams, seven have their headquarters in England, while Toro Rosso also make use of a windtunnel and design facility in Bicester, less than 15 miles away from Silverstone.
While Mercedes, Red Bull, Haas, Williams, Renault and McLaren are all a relatively short drive from the British GP - McLaren being the furthest at around 70 miles – the closest by far are Racing Point, based just over the road from Silverstone's main gates.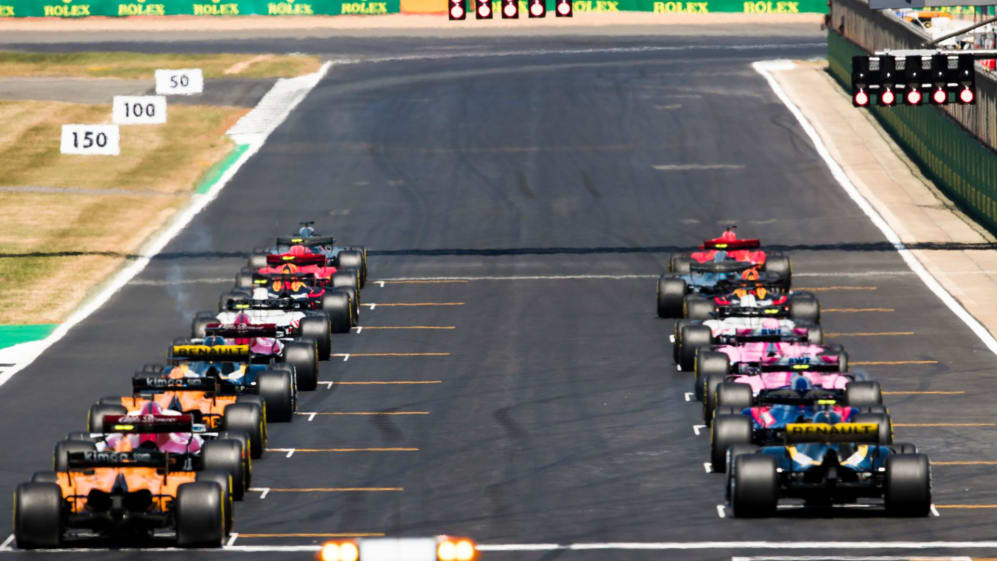 That means plenty of team members who rarely get the opportunity to attend races often get to visit during the weekend, while family and friends are also in attendance.
This year, the history of some of those teams will be celebrated at Silverstone, with the iconic fairytale championship-winning Brawn BGP001 running on Thursday, 10 years after the team now known as Mercedes tasted their shock success, while Williams will celebrate Sir Frank Williams' 50th year as a Formula 1 Team Principal.