Interview
Will he stay or will he go? Exclusive Felipe Massa Q&A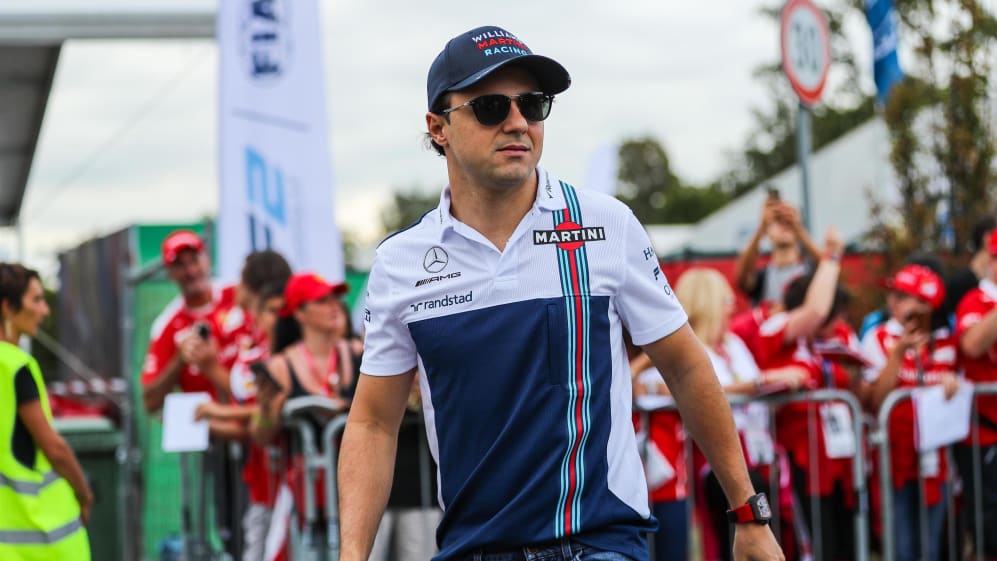 With the 2018 driver market rapidly taking shape, the spotlight on Felipe Massa is growing brighter. Will the Brazilian veteran – who retired, albeit briefly, at the end of last year – be staying on for another season, or will he be moving on, perhaps to a life outside F1? We caught up with Massa for an exclusive chat about this weekend's Singapore race, mentoring rookie team mate Lance Stroll, and who might replace him at Williams…
Q: Felipe, with seven races to go P5 has to be Williams' target in the constructors' standings. Where can you defend that position, and where could you lose it all?
Felipe Massa: The midfield is so tight that if a team gets both cars in the points at one race, then the situation can look pretty different. I think that Renault is a team that is capable of fighting with us. Not so much Toro Rosso, even if they are now in front of Renault. I think that Renault has a better car.
Q: And what tracks do you see playing to your advantage?
FM: For sure not tracks like Singapore. We have struggled in Monaco and Budapest, so that is not a good sign. But then anything can happen here. And if not this track, then maybe the next race in Kuala Lumpur. Let's see.
Q: That's the coming races, but what do you make of the past 13? A big smile, a little smile or a frown?
FM: Ha, let's make it a little smile! To be honest, I am very happy with the way I was driving. Very competitive and understanding the car very well – but, of course, not happy with some of the races, or to be more precise, the race results. I have lost so many points – in three races especially. Number one was Russia where I was in P6 and very likely finishing in this position, because I had a good margin, and suddenly I had a puncture and had to stop to change the tyres and finished ninth. Second was Barcelona: I had a good start, managing to overtake two cars, and then I had a little contact with Alonso which caused – again – a puncture – being in a position that could have taken me all the way to P4 with the pace I had. Again bye-bye to many points. The third race was Baku, where I had chances to even win the race when suddenly I had mechanical issues on the car and had to stop. There you see that many points just slipped away and that is something that doesn't make me particularly happy – but you have to look forward!
Q: You were reported as saying this is your worst F1 season ever. Isn't that the view of a driver who was once almost champion – that in fact your season could be hailed as fantastic by a lot of other drivers?
FM: I don't think that I ever said that – or perhaps in connection with not having too much luck on my side. But this is something you cannot influence. I am pretty happy with my driving and that is what really matters for me. Sure, you always want to achieve the best that you can – and if something stands in your way, that's another matter.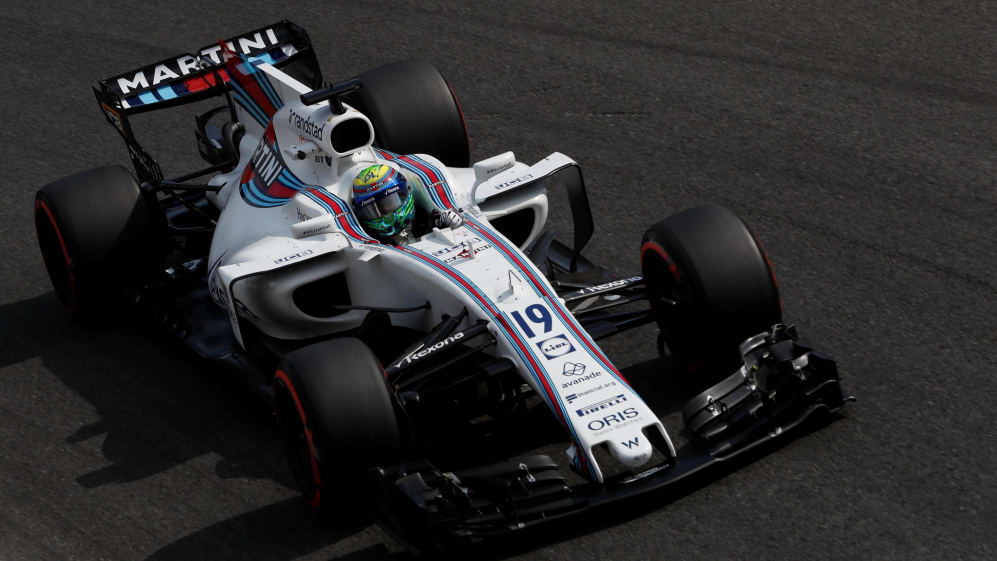 Q: 2017 started pretty well, but has gone a little downhill for you since Russia. Did you still enjoy racing?
FM: Oh yes, because then it is not so much about results but achieving the maximum that the car can achieve. That gives a lot of satisfaction. Maybe you finished eighth – yes that's not a race win, but you finished in the best position the car is capable of. That's a good feeling.
Q: Looking at the car's performance, there is the impression that it has let you down. After the Barcelona tests and the high hopes of the first couple of races, it was running south a bit in mid-season…
FM: Yes, at the start we were really on a competitive road, fighting for sixth or seventh position most of the time – and then it got a bit sour. I think others had a steeper development curve than us. They managed to improve the car more than we did. But we know that. And we changed some directions for the further development to get to the results that one would expect.
Q: Has the season so far been good enough to make you stay? This question will obviously come up pretty soon as more and more seats are getting filled for 2018…
FM: As I said, I am pretty satisfied with my performance – and how I was able to understand these new cars. But let's see what will happen.
Q: Are you in negotiations with Williams at the moment? Have both sides put their expectations on the table?
FM: Yes, we are talking with Williams. I need to have something that I want to do for myself. I want to feel that I can be important for the team – to contribute. And if that is not possible then I would prefer to do other things.
Q: You staying on for another season to mentor your young team mate Lance Stroll would no doubt help keep some sponsors happy…
FM: Well, I definitely don't want to stay in the team just because it fits certain sponsors. I want to be able to contribute and want to achieve things for myself. That is what is important for me.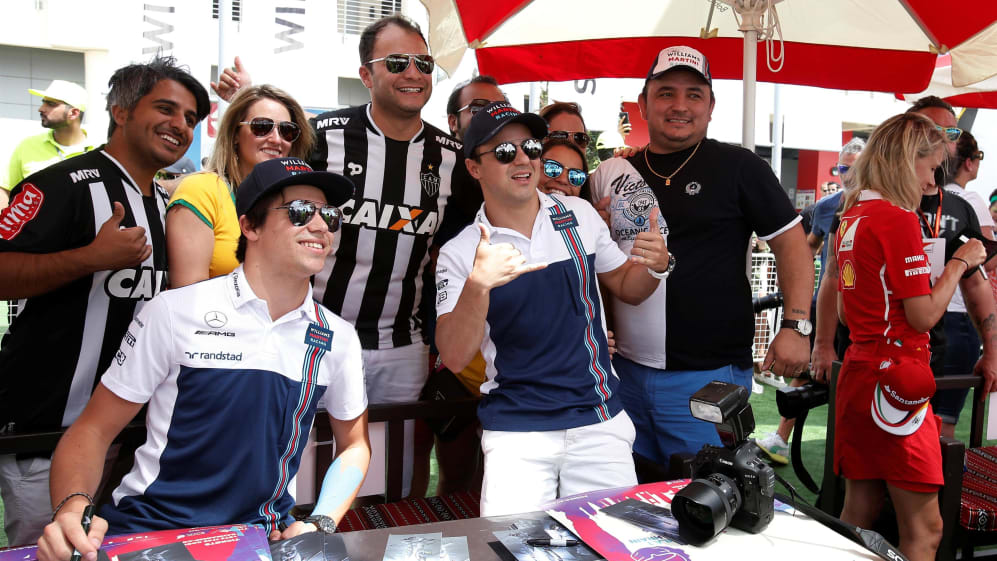 Q: Lance has surprised on a number of occasions. Had you expected that – from somebody jumping from F3 straight into F1?
FM: He was struggling a lot at the beginning, probably not understanding Formula 1 fully, but he has learned a lot since then. I was really close to him and helped him find his way, make him calm. Now he understands what Formula 1 is and is growing. He is making really good steps forward.
Q: So how do the last seven races have to pan out in order for you to say, 'Yep, I want this for another season'?
FM: It's about the results, how competitive you are in the car. That is at the end of the day what gives you the motivation to carry on. If things don't go the way you want them to go because of you, that's the time to think about doing different things.
Q: So when will a decision being made?
FM: Rather sooner than later. The team needs to work out the scenario for next year at the earliest time possible. Otherwise you could lose the opportunity to sign a good driver. Most of the teams have already signed their drivers for next year.
Q: If it is not you again, who would you suggest they take?
FM: Ha, I don't have any name. The drivers that I would suggest are already signed somewhere else. To be honest, I don't have a proper name that would be interesting for the team.
Q: So you are the only choice?
FM: Ha, maybe!