Feature
Will the McLaren march continue? 5 takeaways from their 2021 season launch
And so Formula 1's 2021 launch season is a go, with McLaren the first to pull off the covers of their new machine, the MCL35M, in an online launch from the UK headquarters at Woking.
It was a chance to see Daniel Ricciardo in McLaren's now traditional papaya and blue colours, to gauge his and Lando Norris' ability to sing, drum and play the guitar after they spent some time in a London recording studio, and for Ricciardo to come close to tears when the team played him a message from his little nephew, who he's not seen in several months because of Covid.
READ MORE: McLaren unveil Mercedes-engined MCL35M to be piloted by Ricciardo and Norris in 2021
But more importantly, it was a first glimpse at the car Norris and Ricciardo will be hoping can help compete and defend their third position in the constructors' championship. Is it too much to ask for them to do just that? Here are five key takeaways from this week's launch...
1. McLaren are keeping expectations in check
There is no doubt McLaren deserved to finish third overall last year, continuing a recovery that is gathering pace after CEO Zak Brown overhauled the organisation's structure. But it is also fair to say they overperformed, too.
It was their consistency, ability to recover from a dip in form during the season when they focused attention on revising their 2021 nose before the September homologation deadline, and a bromance between Norris and Carlos Sainz that yielded results on track as well as off, which earned them their best finish in a campaign since 2012.
But they were also aided by a woeful performance from significantly better resourced Ferrari and inconsistency from main midfield rivals Renault (now Alpine) and Racing Point (now Aston Martin). It's why Brown, Team Principal Andreas Seidl and Technical Director James Key were keeping their expectations for this year in check, especially given they are running a new Mercedes power unit that brings performance and reliability benefits but also forced a compromise with its installation.
READ MORE: Ricciardo and Norris shakedown new McLaren at Silverstone
The goal, then, is to close the gap to Mercedes and Red Bull. There was no desire to set a target of a specific finishing position.
"In terms of driver line-up we will have, of course, one of the strongest in the paddock, we will have the championship-winning power unit in the back of the car. But we shouldn't forget the battle we were in last year," said Seidl.
"We have a lot of respect for these competitors we were fighting with last year, we were fighting full works teams which have an infrastructure in place which is a lot more up to date compared to what we are having in place at the moment. That's why we can be optimistic going into the season but at the same time we need to be realistic what is possible. We simply need more time in order to make sure we execute the plan we have in place in order to how we want to get back to the front."
2. They are planning for the future, not just this year
Ever since Seidl joined the team, there's been a breath of fresh air sweeping around the halls of the McLaren Technology Centre. The difficult days with Honda now feel like such a long time ago and instead, the team are only looking forward.
While last year was impressive, and the year-on-year gains something to be proud of, McLaren realise they are not yet in a position to fight at the front. Refinancing and a cash injection through fresh investment last year has stabilised the team in the medium to long term, which in turn aids their rebuild programme.
Their MTC base is quite the facility, but it still lags behind the likes of Mercedes and Red Bull. With cash now available, and the world appearing to finally be on the road to winning its battle with Covid-19, McLaren can hope to increase the rate they are catching up, particularly now the budget cap is up and running.
"We need more time to get our infrastructure in place, to be on a more level playing field with the teams in front and also with some around us," said Seidl.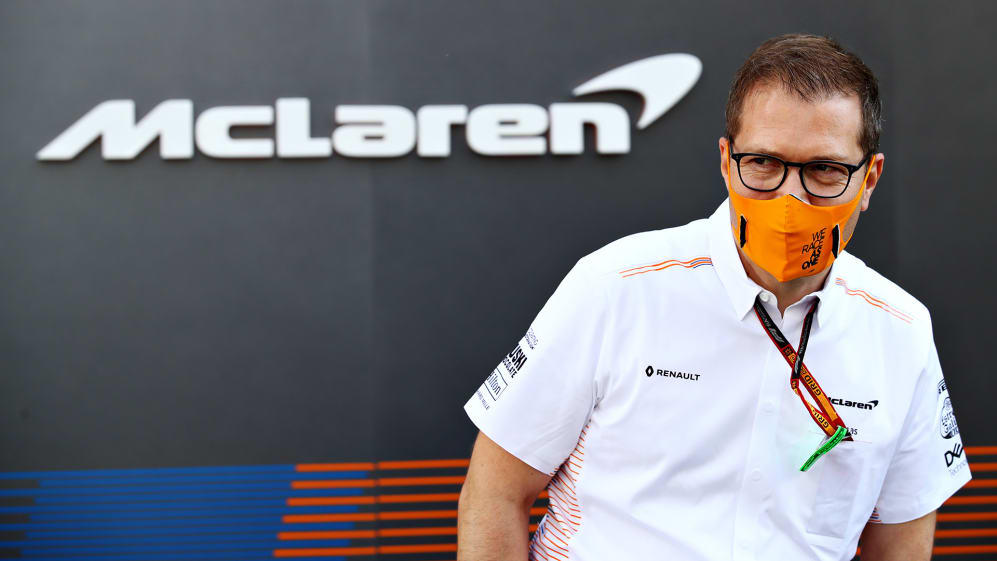 "The biggest topic is obviously the wind tunnel, it will still take around two years before we can see the first benefit of this new wind tunnel which is crucial on the development side of the race car. Until then we simply have limitations.
READ MORE: Rapid Reaction – Our first tech take on McLaren's 2021 MCL35M
"At the same time I think we can still make steps, even in the current circumstances, that's what we're working on. Our main goal is to simply make the next steps as a team, with the car, and the way we work together, we want to get closer again to Mercedes and Red Bull as these steps are key to get back to the front again at some point in the future."
It might not sound ambitious enough, but it's this approach that has got them to where they are today, and it's likely to be the one that will get them back to the front in the future. To succeed in F1, you need to play the long game – and that's exactly what McLaren are doing.
3. Mercedes power could be a gamechanger
McLaren are the only team running a new power unit this year, as they return to Mercedes engines for the first time since 2014. The plan was for the new relationship to coincide with the sweeping new technical regulations, but the delay of a year has given McLaren a headache.
In an ideal world, you'd start with a blank sheet of paper to marry the engine and chassis together. Key and his technical team have been forced to find a way to incorporate the new engine into their current chassis – which is carried over from last year – and use their two allocated development tokens to do so, while others can use theirs elsewhere on the car.
READ MORE: Norris expecting to take 'more of a leadership role' at McLaren in 2021
So while there may be some pain initially, the long-term benefits could be significant. And considering this year is something of a holding campaign until the next generation of cars are introduced, taking that pain now probably isn't such a bad thing.
"In the end, the target for us was clear: we wanted to get a championship-winning power unit in the back of our car and the Mercedes one is the only one that is available," said Seidl. "Compared to the past, in terms of how the regulations are worded, nowadays they ensure that you get exactly the same treatment as the works team gets, and also we have a lot of trust in that regard to Mercedes.
"We are definitely convinced that we are in a position, once we are there as a team, that a Mercedes power unit can help us to win races again in the future, definitely. But at the same time, I think it is in important that we focus on ourselves and we still have a long way to go on the team side. We are happy with the progress we made in the last two years, but at the same time there are still other things we need to get in place first on the restructure side and team side before we battle for race wins again."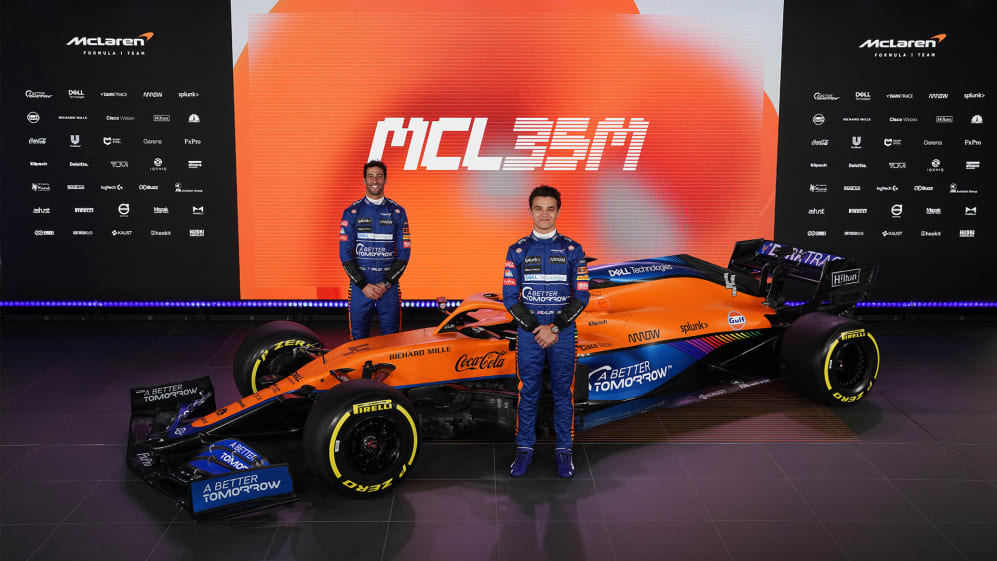 4. Ricciardo is in it for the long haul
Drivers don't often talk about the length of their contracts, but Ricciardo did on launch day. The Australian has committed to McLaren for three years. That's quite a commitment and statement of intent, not just from him – but also from the team.
At 31, Ricciardo is not old – Kimi Raikkonen has 10 years on him – but he's very much aware that he's in the peak of his career and if he is to make more of a splash, it needs to happen soon.
READ MORE: Competition with Norris will be 'fierce' and drive McLaren forward, says new recruit Ricciardo
McLaren could well be that project. They're moving in the right direction, could make a big step in 2022 and will almost certainly benefit from Ricciardo's experience, immense racing talents and infectious personality. He had a chance to move to McLaren two years ago but opted for Renault then. The signs suggest he's timed it well.
"I've got nothing to hide - it's three years," said Ricciardo. "It's certainly enough time to get this thing going. I feel like I'm coming here with a bunch of momentum behind the team as well. I think as well, not only results, but there's really good stability in the team.
"When I talked to McLaren a couple of years ago in 2018, I don't think Andreas was there yet, James Key wasn't, so there were still quite a few moving parts. Ultimately, the results weren't quite there on track yet, but they were still trying to figure out their own structure and trying to establish that now. I'm basically just fitting into the puzzle as opposed to trying to put it all together. I'm certainly feeling good about it, hanging out to try the car, but it all feels pretty right at the moment."
5. Norris has matured immensely
Last year was a breakthrough campaign for Lando Norris, the Briton scoring his first F1 podium and amassing a points tally one point shy of double that of the previous season. His consistency was impressive, and while there was a slight dip in his qualifying form during the year, he made changes with his engineers and ended the year back on song.
It's clear Norris is starting to settle well into his role as a F1 driver and role model, and the fact that he's being very hard on himself even after a strong second season suggests he is made of the right stuff to succeed in this sport.
"[The target is] trying to iron out some of the smaller things, the finer details, and that is something that happens year on year, as you have not less and less but smaller and smaller things to work on, and there is of course some bigger and some slightly smaller things still but how I'm approaching it is still very similar to last year," said Norris.
AS IT HAPPENED: Watch as McLaren reveal their 2021 challenger, the MCL35M
"I'm just giving it my all and working as hard as possible to be a better driver, be as far up the order as I can, and that's purely my mentality: no matter what session it is, it is to do my best, be as high up the order as I can be and if I've not done that, I'm not very happy and I'm quite disappointed in myself as I know what I'm capable of doing and what I'm not capable of doing.
"It's more often than not I feel like I've underachieved and know I've not done what I'm capable of doing. It's trying to reach that target more, reach my own target of being happy with the job I've done and being in that group a little more."
Norris is rewarding McLaren for their faith in him and together with Ricciardo, they have a formidable line-up that has the makings of a long and fruitful partnership.