Williams officially unveil the FW40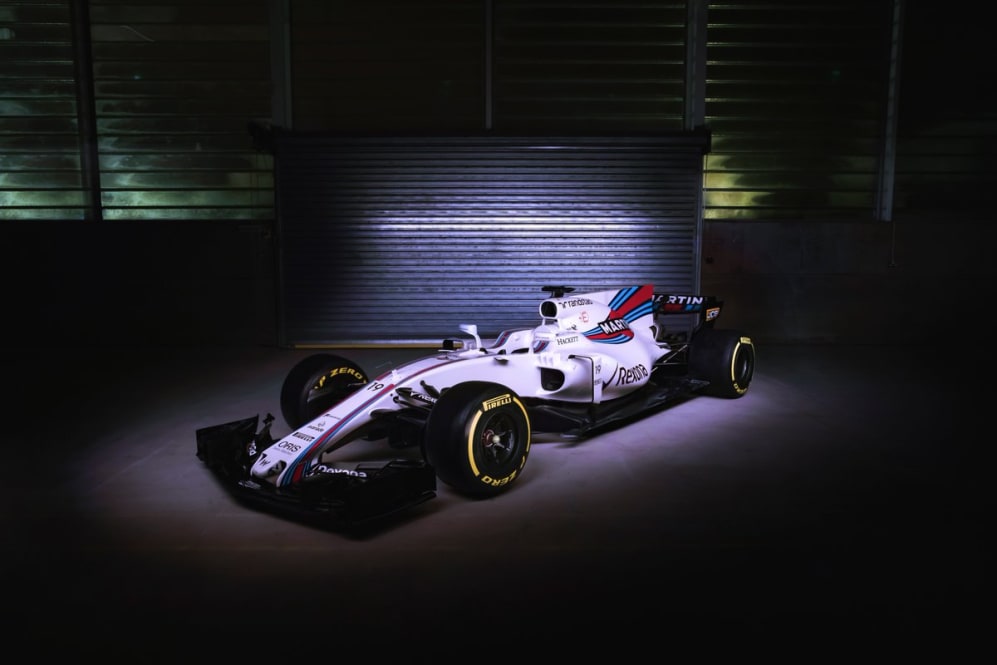 Williams have officially pulled the covers of their 2017 Formula One racing car, the Mercedes-powered FW40.
Named to mark the team's 40th anniversary, the car was revealed two days ahead of the start of 2017 pre-season testing at Barcelona. The team had previously revealed computer-generated renders of the car last week.
The physical car shows subtle changes to those computerised images, including a more aggressive shark fin similar to the designs unveiled by Sauber, Renault, Force India and McLaren.
The sidepods also appear to have been subtle remodelled, although much of the rest of the detailing remains similar to that of the render.
Mercedes are the only team to have not incorporated a bold shark fin into their opening 2017 designs - although the team admit that every surface of their car will change before the teams arrive in Australia for the 2017 season-opener.
At the wheel of the FW40 will be Felipe Massa, who rejoined Williams following his brief retirement after Valtteri Bottas left for Mercedes, and Canadian Lance Stroll, who is set to be the only rookie on the starting grid in Melbourne on 26 March.
The team are looking to fight their way back up the constructors' standings this year after falling two places to fifth in 2016.
Williams' reveal leaves Haas, Red Bull and Toro Rosso as the only three teams yet to show their hand in 2017. All three are due to pull the covers off their respective challengers on Sunday, the day before all 10 cars take to the track for the first official test of the year.