Williams release images of their 2019 F1 car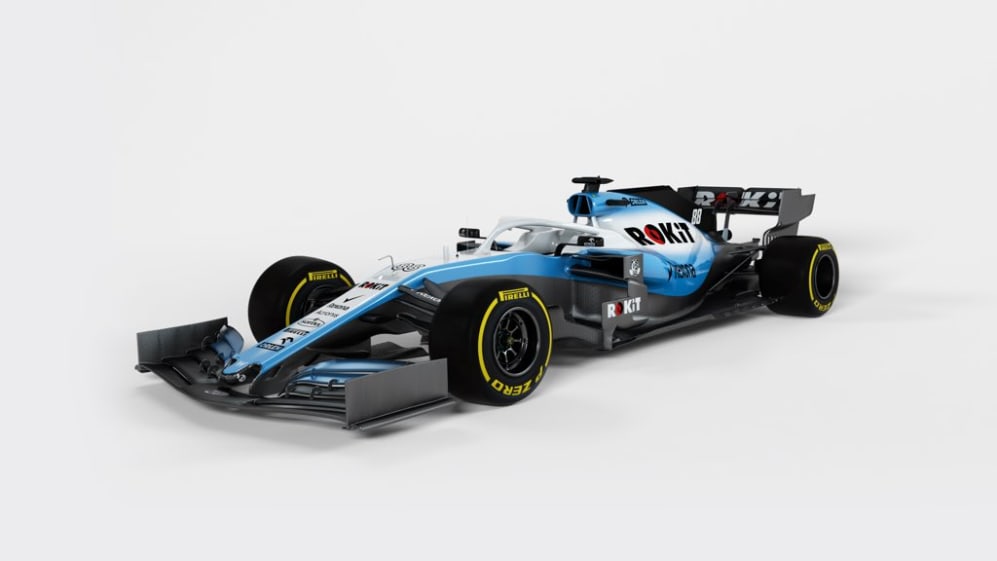 First Williams gave us a sneak peak at their livery, now we've been treated to digital images of the new car the iconic British team hope can lead them to a revival after a frustrating campaign in 2018…
There's been a revolution sweeping through the halls of Williams HQ at Grove, with the structure being tweaked, an all-new line-up and a fresh white and cool blue livery that features a new title sponsor.
They've opted to cancel a shakedown of their car on Saturday as planned, so they can maximise development and production time and focus on hitting the ground running when pre-season begins in Spain on Monday morning.
However, we've still been given an early glimpse of the FW42, as they released a series of images on social media ahead of the weekend.
Oops! Error retrieving Twitter post
Williams has said the team haven't set a timescale as to when they hope to return to the sharp end of the grid because "I think that's dangerous, we've never done that at Williams".
She added: "When we come out with a new car, we don't say our target is X, Y or Z - we don't know what the others have done. Clearly our target this is to make progress, we have to do that and in the short term, we have to be targeting P4 again and we have to work back towards getting those podiums."