Williams step forward has 'exceeded my expectations' says Russell after qualifying 15th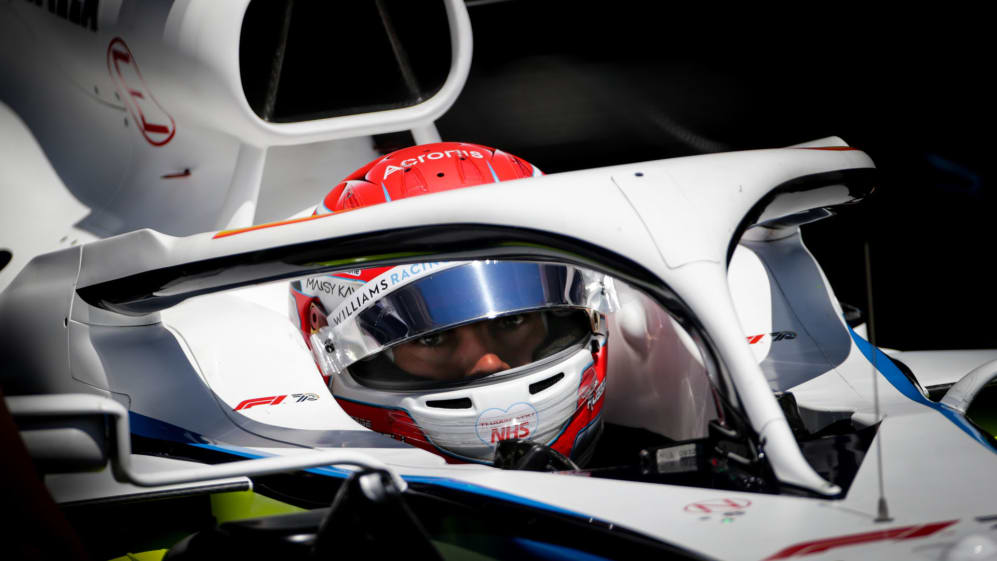 George Russell missed out on Q2 in Austria by just 0.073s on Saturday, and said that he was "gutted" not to have made it into the top-15 – but added that his performance has shown just how far Williams have risen after the difficulties of 2019.
The young Briton, starting his second season in F1, never managed to make it out of Q1 last season and, to further demonstrate Williams' step up this season, he was 1.3s off Q2 in the first race of 2019.
READ MORE: 'I thought we had more in hand' - Vettel 'surprised' by Q2 exit as Ferrari struggle in Austria
After securing P16 on the grid, he said of the work Williams had done in the offseason: "To be honest, it exceeded my expectations. I knew we'd made a step forward but I honestly didn't think we'd be in this position.
"I thought we'd be still on the back row of the grid. I'm pleased, we think we did a very good job as a team to get the most out of our car – let's see what we can do tomorrow."
In fact, he was so sure of his car's performance that he added: "I think we were less than a 10th away from Q2… which is positive. I'm a little bit gutted we didn't just creep in. I think we had the potential had I nailed the slipstream. But, nevertheless, pleased with the result."
The slipstream at the Red Bull Ring may not be as crucial a factor as it is on the high-speed Monza, but Russell explained that it could have made a world of difference.
"I think if we nailed the slipstream we could have got it [Q2], I think. I got a really good slipstream from Alex on the previous [lap]. But as the track's obviously improving constantly I went quicker overall, but I lost two-tenths on the straight.
"Like I say, if everybody got the same slipstream maybe they'd all be in the same position nevertheless, it's nice to be here and not, say, in another P19."
It must have been a huge relief for Russell to secure P16 as he started on the back row eight times in 2019. His team mate Nicholas Latifi, however, had a tough debut that was bookended by a crash in FP3 and a P20 finish in qualifying.