Feature
WINNERS AND LOSERS – Austrian Grand Prix edition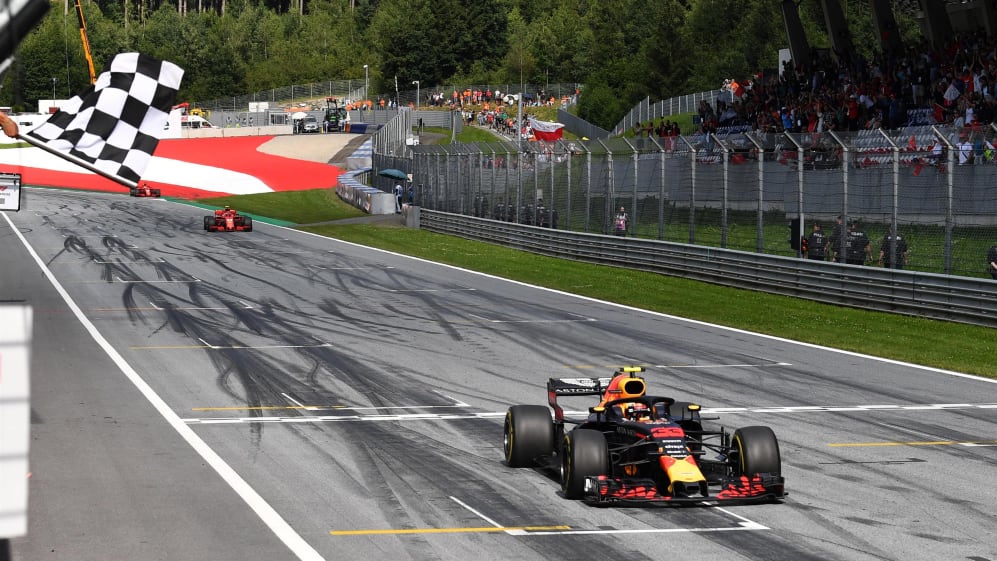 A Mercedes meltdown, a dramatic swing in the drivers' championship battle between Lewis Hamilton and Sebastian Vettel and a perfect result for the legions of Dutch fans who made the trip to Austria to support their hero Max Verstappen. This weekend's Austrian Grand Prix was glorious for some, and painful for others...
THE WINNERS
Verstappen's star shines brightest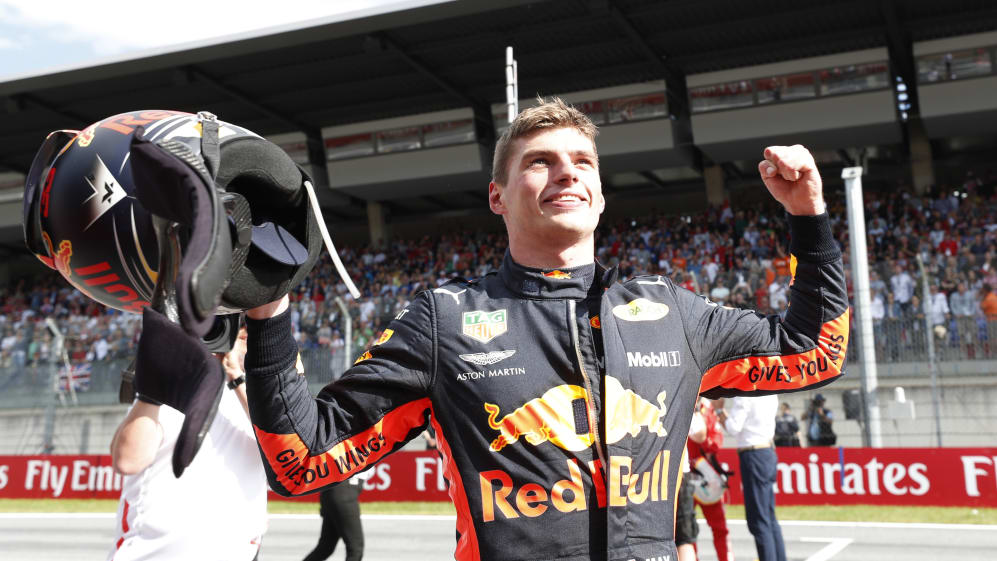 Verstappen valiantly staved off repeated calls to change his driving style after a messy opening start to his season. And those calls will no doubt disappear into the ether now after the Dutchman delivered his Red Bull team's first victory on home soil at a Red Bull Ring that was bathed in sunshine on race day.
He didn't have the outright pace to win, but when Valtteri Bottas retired and Mercedes made an error not pitting race leader Lewis Hamilton under the Virtual Safety Car, the path to victory opened up for the Dutchman.
In warmer than anticipated conditions, Verstappen managed his tyres brilliantly – while others struggled – and though Kimi Raikkonen put the pressure on in the closing laps, the Red Bull driver had enough in his pocket to ward him off.
The reward was a first win of the season and fourth of his career. It was also the first time he has managed to reach the podium three times in a row, while he also moves to within three points of team mate Daniel Ricciardo in the drivers' standings. Not a bad afternoon's work, eh?
Party time for the Dutch fans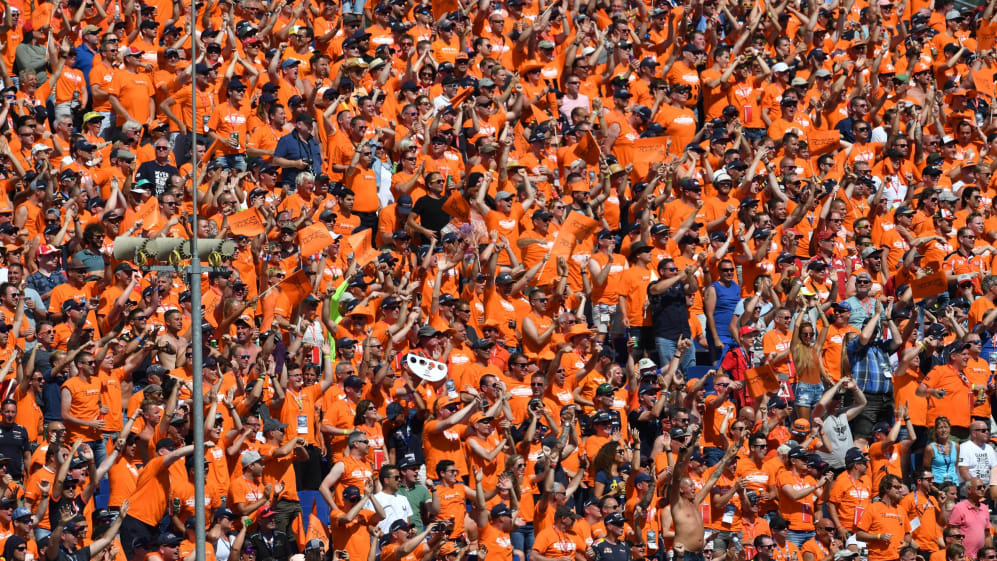 A sea of orange descended on the Red Bull Ring this weekend, with the Netherlands' capital city Amsterdam only 12 hours away by road – and they were treated to the perfect race result as a reward.
Verstappen has one of the most committed followings in F1, with the grandstands packed with his supporters to create a carnival atmosphere throughout the race weekend.
After qualifying, Verstappen headed over to the 'Max Verstappen Village' at the Red Bull Ring and took to the stage to thank his fans for all of their support.
Speaking after his race win, he said: "It's great to see. I mean of course we're not playing in the World Cup so it's a bit easier for them to come over here, but in general, great support. I mean the whole weekend. It was amazing to see so much orange.
"And then if you win the race and see all the fans lining up there. Yeah, it's incredible. And this is in Austria, which is still 10, 11 hours away from Holland. So, yeah, amazing that they all came over here."
Vettel regains the initiative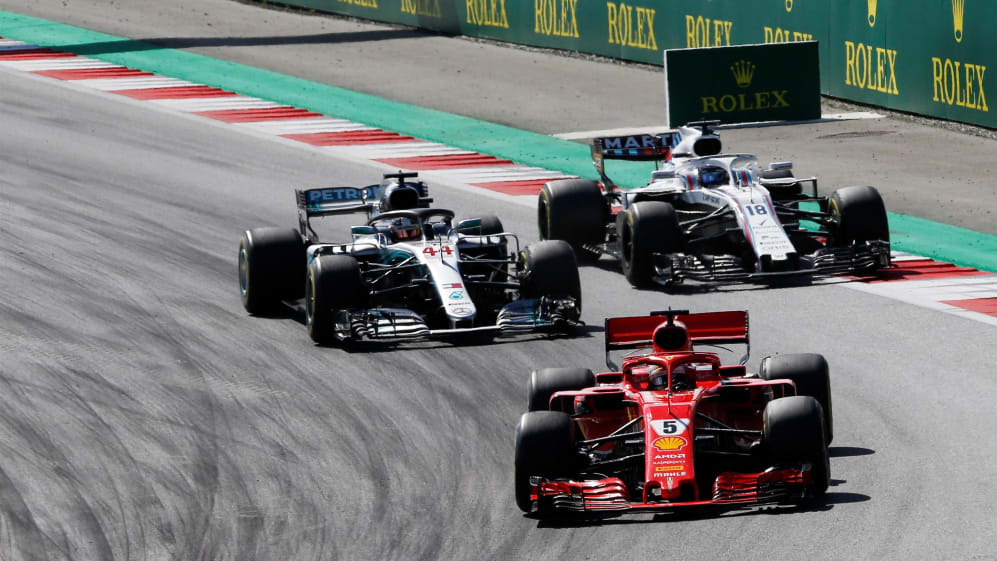 Vettel wasn't too happy on Saturday afternoon. The four-time champion and Hamilton's chief title rival had qualified third, but was penalised three places on the grid for impeding Carlos Sainz.
And things didn't get off to a great start in the race, the German dropping two places to run eighth. But he soon started to make amends, re-passing both Haas cars to move back to sixth.
He then gained another three places as Bottas, Daniel Ricciardo and, crucially, Lewis Hamilton retired, elevating Vettel into a podium position, behind Verstappen and Raikkonen.
Interestingly, Ferrari opted not to switch Raikkonen and Vettel around so the latter could gain an extra three points. But even then, he still turned a 14-point deficit into a one-point lead over Hamilton.
On a frustrating weekend, Vettel still came out trumps but will Ferrari regret not switching him and Raikkonen to gain an extra three points in what has turned into a very tight fight for the championship?
Grosjean finally gets off the mark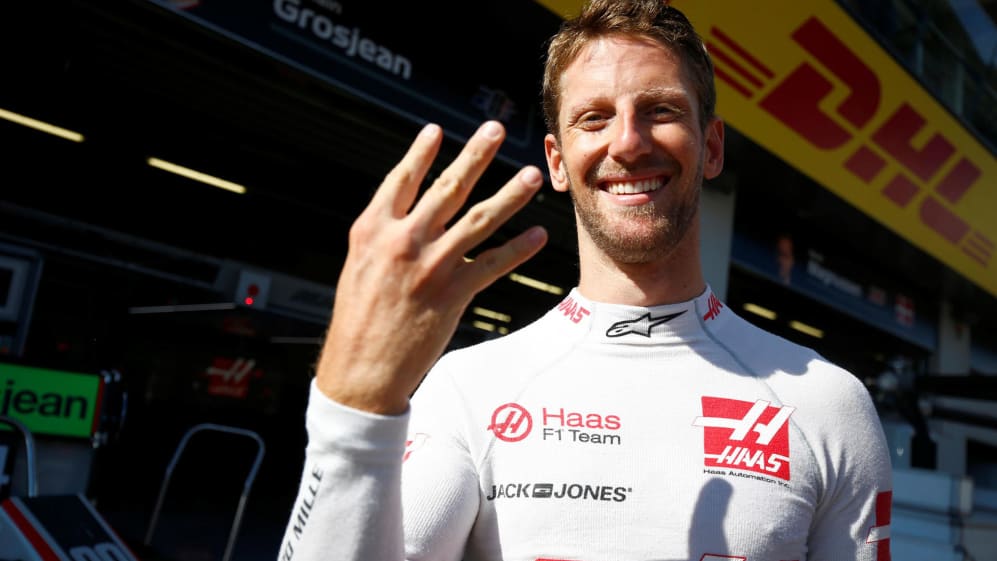 Twelve races. That's how long it had been since Romain Grosjean last scored a Formula 1 point heading to Austria. After being robbed of a strong finish in Australia, a combination of bad luck and mistakes have blighted his season.
But the Frenchman hit back with aplomb in Austria. Haas clearly had the fourth-best car around the Red Bull Ring and Grosjean finally made good use of it.
He was quick across practice and had the edge over Kevin Magnussen throughout. He then outqualified a Red Bull and inherited another place because of Vettel's penalty to start fifth.
He dropped a couple of places at the start, but thereafter didn't put a foot wrong. That three cars in front of him retired was fortunate – but after the luck he's had, few would begrudge him some fortune…
Sauber on the rise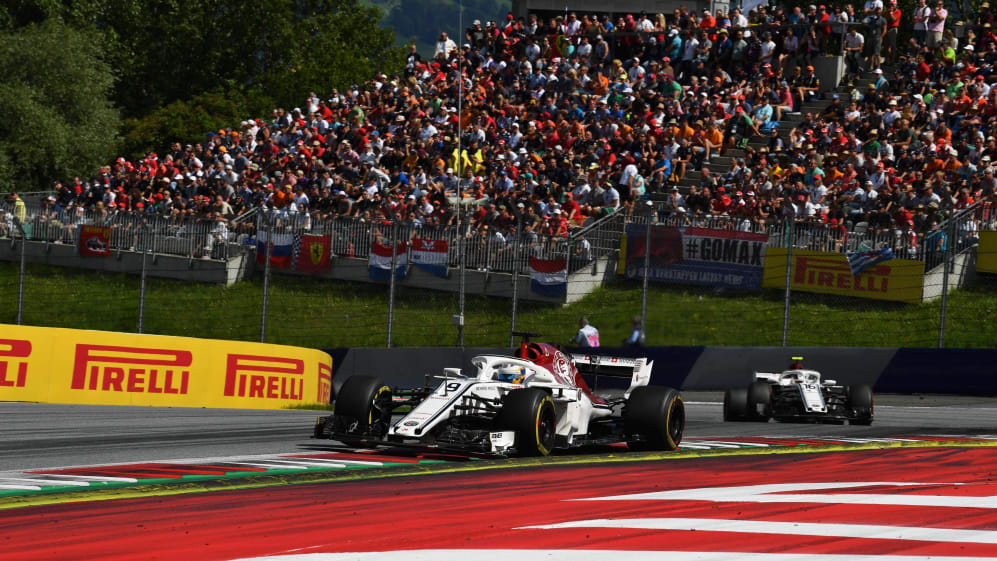 Sauber are on something of a roll right now. Charles Leclerc and Marcus Ericsson finished ninth and 10th respectively in Austria, giving the Swiss team their first double points finish since the 2015 Chinese Grand Prix.
It's their best start to the season since 2015 and not since 2012 have they managed seven or more finishes in the points in the first nine races.
That season they finished sixth overall in the constructors' championship, and matching that feat this year will be tricky. But given they have already scored double their combined tally for 2016 and 2017, things are going pretty well.
In Austria, Leclerc made Q2 once more and could have had a stronger race had he not picked up a five-place grid penalty or run off track into the gravel and lost five places.
But it was still the Ferrari protege's fifth points finish in six races – only Vettel with six points finishes in six has a better record. Meanwhile Ericsson's confidence will be boosted by a second points finish of the season.
Sauber are one team who are clearly on the up.
THE LOSERS
Bad luck strikes again for Bottas
What has Bottas got to do to get some good fortune? Four times a bridesmaid this season, the Finn has shown title-contending form – and yet after nine races he finds himself 54 points off the championship lead in sixth.
He lost 25 points in Baku, when a puncture at the death robbed him of victory. And he was on course for a podium at the very least in Austria, having started on pole, before mechanical gremlins struck.
Sure, he didn't make a great start as he dropped to fourth – but he quickly made amends, repassing Max Verstappen and Kimi Raikkonen to run second behind team mate Hamilton.
After the race, the Finn was understandably aggrieved but tried his best to stay positive. "The luck I'm having this year feels like a bit of a bad joke at the moment," he said.
"There was nothing I could have done to prevent the DNF. We need to investigate and find the cause of the issues we had today, but I'm sure we will recover from this result. I guess it was just not meant to be today – but one day it will be."
Hamilton's record run ends
It was hell of a run. But all good things come to an end – and so it was in Austria for Lewis Hamilton. Arriving in the foothills of the Styrian mountains on a record run of 33 points finishes in a row, the reigning world champion was flying high.
The Red Bull Ring suited his W09 and he was boosted by the team's most dramatic upgrade package of the season, too. The Briton dominated the weekend up until the end of qualifying, when his team mate Bottas delivered the goods to take his first pole of the season.
Still, Hamilton was second, four places ahead of title rival Vettel. All was not lost. In fact, it looked pretty rosy when he snatched the lead at the start of the race and set about building a lead.
But then Mercedes messed up and left him out during the Virtual Safety Car while his immediate rivals pitted. When Hamilton stopped for fresh boots later, he dropped to fourth. The race win looked lost.
He then struggled with the tyres in unexpectedly warm conditions, suffered the ignominy of being passed by Vettel at the top of the hill and then retired when he lost fuel pressure.
The momentum has swung back in Vettel's favour, who overturned a 14-point deficit to lead Hamilton by a point. Fortunately for Hamilton, next stop is Silverstone where he's won the last four…
Renault's hopes go up in smoke
"Obviously it wasn't a great afternoon for the team." Nico Hulkenberg summed up Renault's Austrian Grand Prix perfectly.
Hopes of points were high after both cars made it into the top 10. But things went downhill in the race. First Hulkenberg's race went up in smoke when his engine let go in dramatic fashion. Then Carlos Sainz suffered repeated tyre blistering, dropping him out of the points.
This was the first time Renault had failed to score points with either car in 2018. On one hand, that shows how strong the French manufacturer have been this year on their way to fourth in the constructors' championship.
On the other hand, it highlights how their expectations have been raised by such consistent and strong form.
The team believe Hulkenberg suffered a turbo failure, with Team Principal Cyril Abiteboul insisting Renault will have "containment measures in the very near future" to avoid a repeat.
They don't have long, as F1 heads full steam into the final leg of the inaugural triple header at Silverstone.
Ricciardo's struggles continue
Ever since Daniel Ricciardo took a majestic win on the streets of Monte Carlo, the Australian has struggled to repeat that form. In tandem, his team mate Verstappen has got better and better to put the pressure on.
All weekend, Ricciardo seemed to be a little bit off his team mate, with tensions coming to head in qualifying when the Australian grew frustrated that he wasn't given a tow on any of their three Q3 runs.
On Sunday, he made a reasonable start and passed Raikkonen to set up a potential podium. But, like many of his rivals, he struggled on the soft tyres with his left-rear "getting torn apart".
That forced him to pit, which dropped him out of podium contention and his race ended prematurely when he pulled off track with what the team suspect was a broken exhaust.
His team mate had better fortune, romping to his first win of the season and closing to within three points of Ricciardo in the drivers' championship. The Honey Badger has certainly had better days.
Vandoorne endures painful race
It can't be easy being the team mate of a double world champion who is considered to be one of the greatest of all time. In the early part of the season, Stoffel showed up well against Alonso.
But his form has tailed off in the last few races and Austria was another struggle. He got his braking wrong on the run to Turn 3 at the start and clattered into Pierre Gasly.
He pitted for a new nose, but the damage to the car was severe. The rear suspension was bent and while floor damage meant he was "sliding everywhere" and "fighting so much with the car".
Vandoorne dropped a lap behind and from there his race was unrecoverable as he spent most of his time getting out of the way of blue flags. With six laps to go, he retired with a gearbox issue.