Feature
Winners and Losers - Canada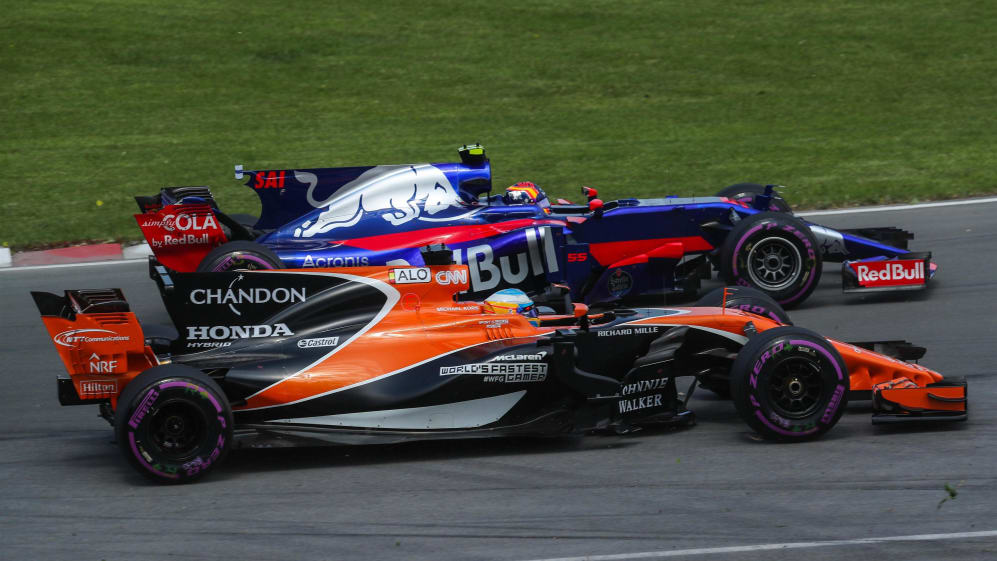 Lewis Hamilton's mastery of Canada's Circuit Gilles-Villeneuve was clear for all to see this weekend. Less obvious were some of the battles going on behind. So who left the Ile Notre-Dame on a high, and who has already mentally moved on to Azerbaijan?
The Winners
Hamilton and Mercedes' Montreal revival
They left Monaco poleaxed, simply unable to get it together on a track where they had become used to dominating.
But instead of sitting and moping or moving on hoping that they knew what had gone wrong, Mercedes initiated a forensic investigation into the causes of their Monte Carlo strife, and they came to Montreal not just knowing empirically what it was, but what to do about fixing it.
And fix it they did, even if Lewis Hamilton was so engrossed trying to figure things out even better that he was nearly late for qualifying as he toiled away on his laptop in the mistaken belief that he had another hour before it started.
He jumped into his F1 W08, and stuck it on pole despite the best efforts of his Monegasque Nemesis, Sebastian Vettel in his Ferrari.
And the next day he made zero mistakes as he sped comfortably to his sixth triumph at the Circuit Gilles-Villeneuve. One more to go to match Michael Schumacher's record.
He's still 12 points down on Vettel, but Hamilton left Canada still very much in what looks set to be one of the best title fight in years.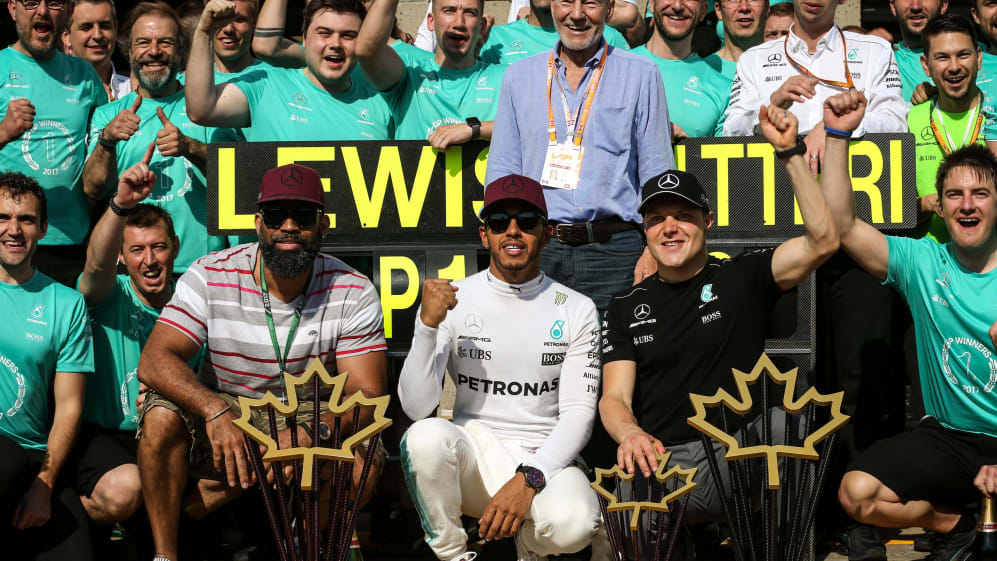 Another 'shoey' from racy Ricciardo
He was out-qualified again by his young team mate but Daniel Ricciardo did an excellent job maintaining his cool – figuratively and literally in a warm race in which his powers of concentration were taxed to the limit by the ever-present Sergio Perez on his tail. He never cracked for a moment, just stayed fast and smooth to bring his Red Bull home to its third successive podium finish.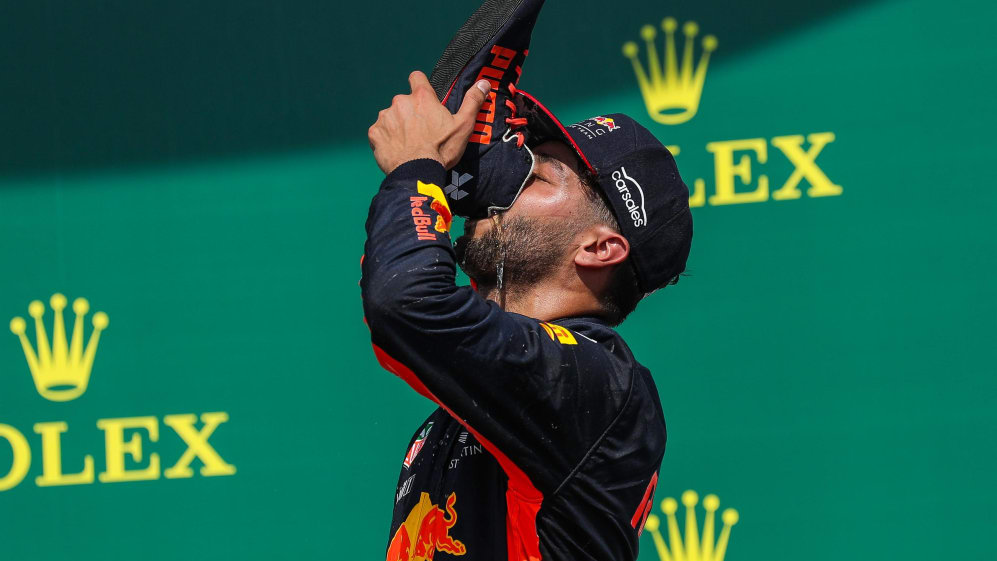 Ocon rocks on
No, he didn't get to pass his Force India team mate so he 'only' placed sixth on a day when he genuinely entertained thoughts of the podium. And, yes, he was a bit steamed about it at the time.
But Esteban Ocon gave yet another smooth performance, kept the vastly more experienced Perez honest throughout the weekend, and when running long in his first stint and occupying second place behind Hamilton, he demonstrated very clearly that he has huge potential for the future.
This man is going to be hot property for 2018.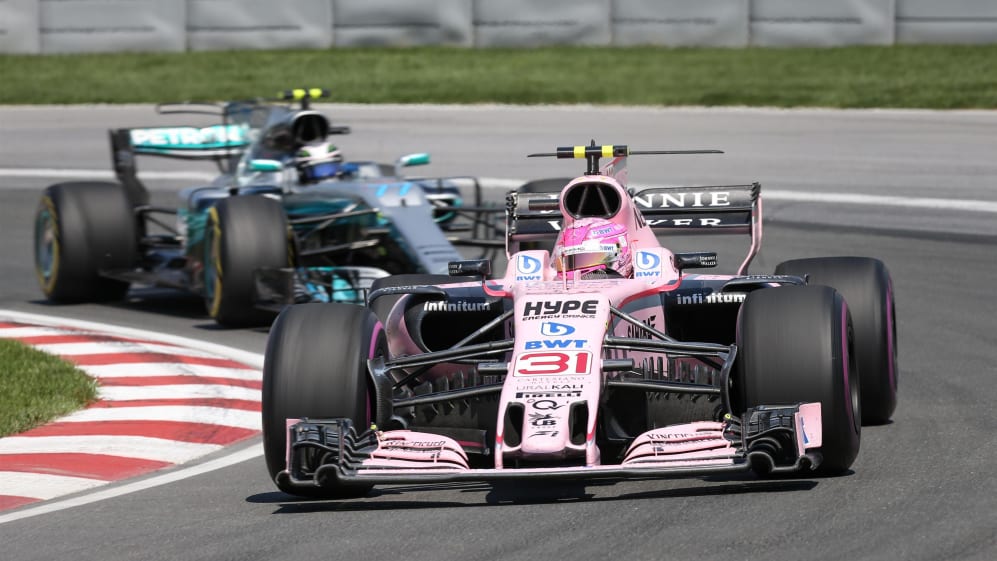 Stroll celebrates at last
He's had a pretty bloody time of it since he graduated to F1 with Williams at the start of a season in which it really isn't very easy to be a rookie. And he's coped well with the 'Rich Daddy' accusations and the criticism for a series of misfortunes that might have befallen anyone.
So it was good to see Lance Stroll taking things sensibly, biding his time and not getting into it with another driver until the moment was right, pulling off a series of confident and well-planned overtakes on some tough competition - such as Fernando Alonso - and bringing the sole Williams finisher home in ninth. Two points, in the bag, thank you.
People at Williams spoke of this being as good as a win, and they weren't joking. Their new boy came of age on Sunday, in his seventh race - and his first on home soil to boot!
It's easy to forget sometimes that Stroll is only 18 - but he goes down in the record books as F1's second-youngest points scorer ever.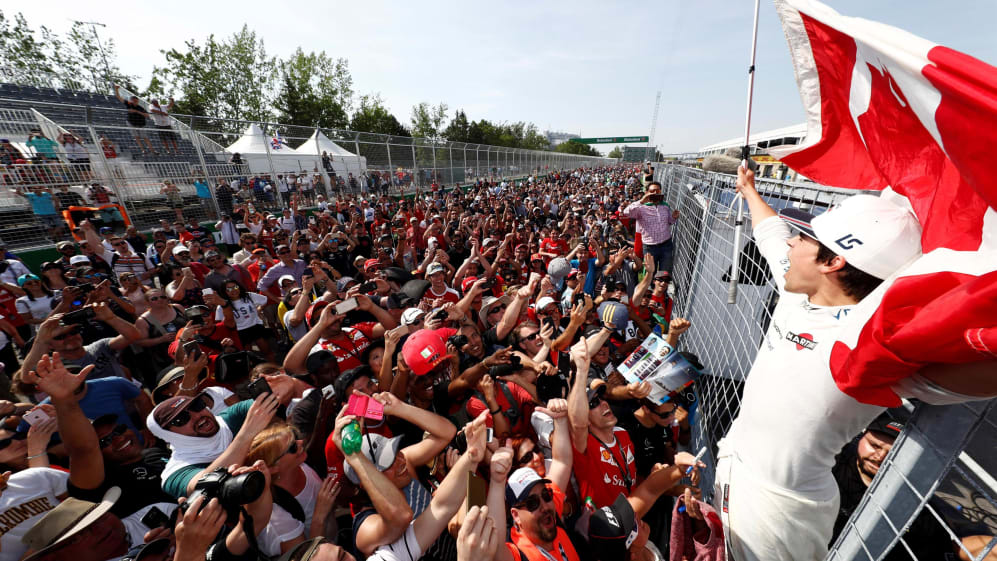 Fernando fans
Yes, there was yet more heartbreak for Fernando Alonso, whose Honda engine let him down once more, just as he had that elusive first point of 2017 in his sights. But you can tell he's getting used to it. Despite his disappointment, he climbed from his stricken car and immediately headed up into the stands to meet some very surprised fans and thank them for their support by giving away his race gloves. That was after he'd somehow guided his MCL32 to 12th on the grid, put in a battling 66 laps, and provided some more team radio gold. Alonso: the gift that keeps on giving.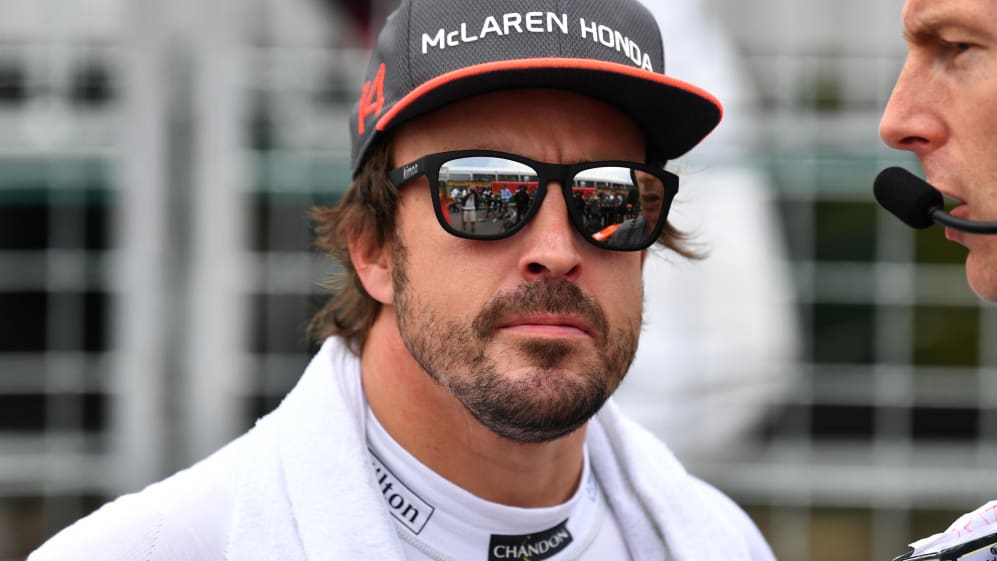 The Losers
Ferrari fall short
It's tough to go from second to fourth when you didn't actually make a particularly poor getaway, and to get mugged and sustain front wing damage that necessitates a drop-down-the-field early pit stop is tougher still.
In some ways, Sebastian Vettel and Ferrari could be regarded as winners, given the German's gutsy drive back to fourth after such adversity. But the fact is they came away without their Monaco advantage, and they lost the lead in the constructors' points table to Mercedes.
A one-off drop in form? The Prancing Horse will certainly hope so.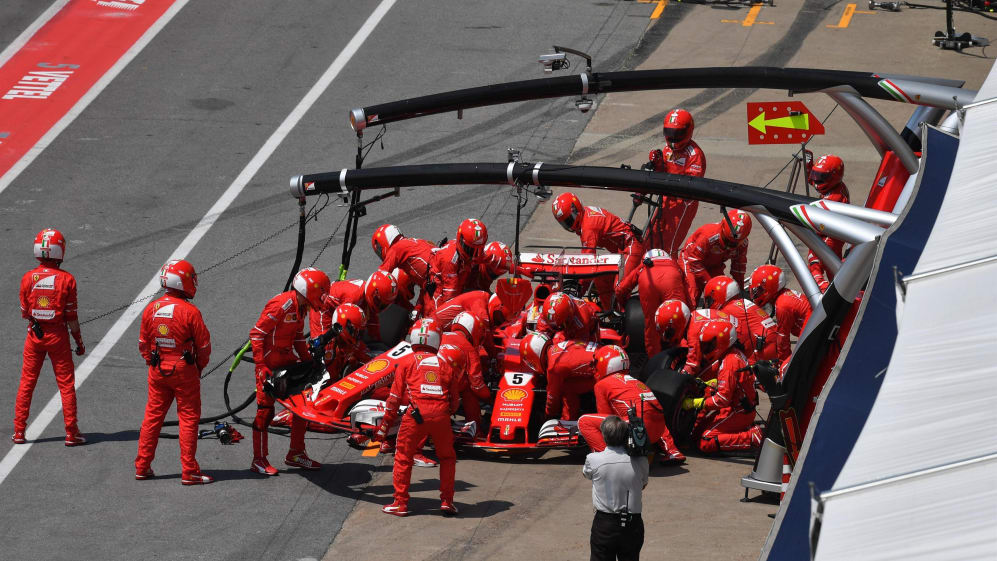 Force India's missed opportunity
Might they have had a crack at the podium, and scored more than the 18 points that they did? It's a moot point and people at Force India aren't too sure that they would have. But you could certainly argue that Sergio Perez helped himself more than he did his team and in refusing to let team mate Esteban Ocon by to have a crack at Daniel Ricciardo didn't really allow them to examine the possibility, which makes them losers this week even if they did get back to finishing both cars in the points after the hiatus in Monaco.
On the one hand you can't blame somebody who wants to be a racer, on the other, going against what might be best for the team can ultimately be counterproductive.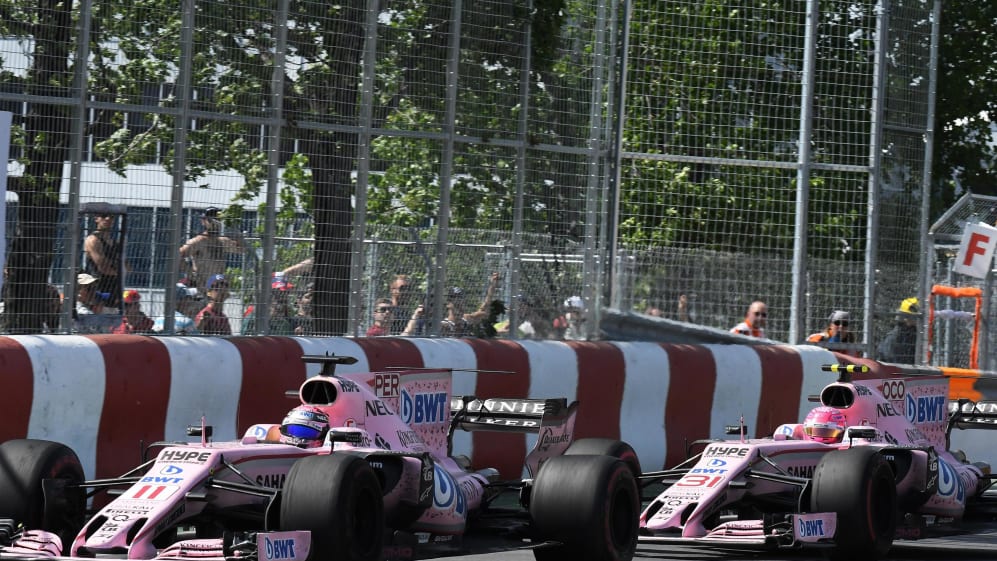 Kvyat loses his cool
First of all he had trouble getting off the grid. So he left last, and on the advice of his team bullied his way back to his rightful grid position. But the rules say you can't do that.
So the stewards gave him a drive-through penalty. Later he was given a further 10-second time penalty, when the stewards decided that was what they should have given him. One could say he was hanged, then electrocuted.
Then when he served that second penalty, a wheel nut stuck, and when he came in again he retired before his temper boiled over.
You had to feel his frustration, especially as all those travails cost him a likely ninth-place finish.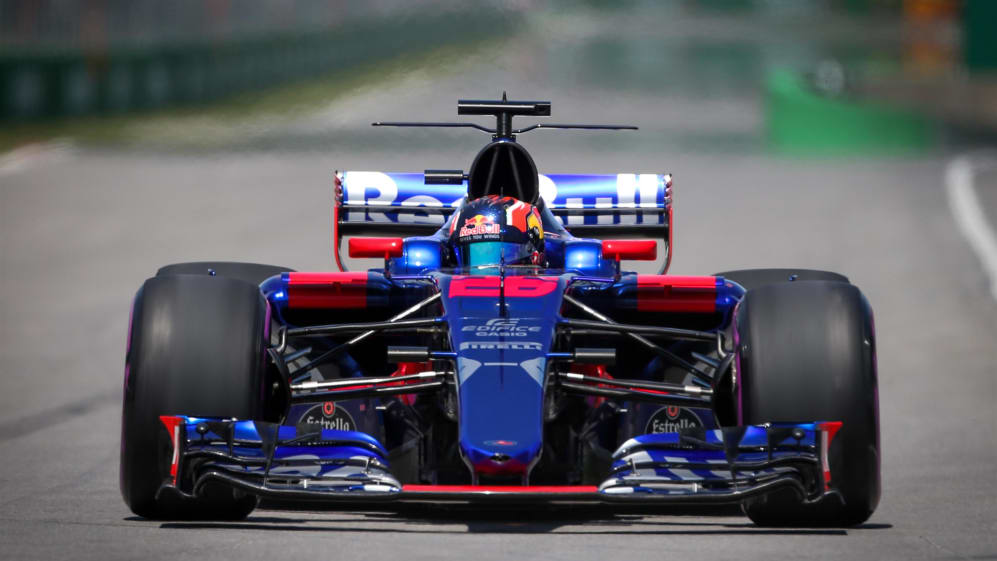 Sainz's blind spot
"Careless and potentially dangerous" was how stewards described Carlos Sainz's driving after the Toro Rosso driver crashed out on lap one following contact with Romain Grosjean, taking the innocent Williams of Felipe Massa with him. Sainz, who to his credit apologised after failing to spot the Haas alongside him, has accrued a healthy 25 points this season – the problem is he has also racked up seven on his Superlicense. Five more this season and he could face a one-race ban.