Feature
Winners and Losers - Hungary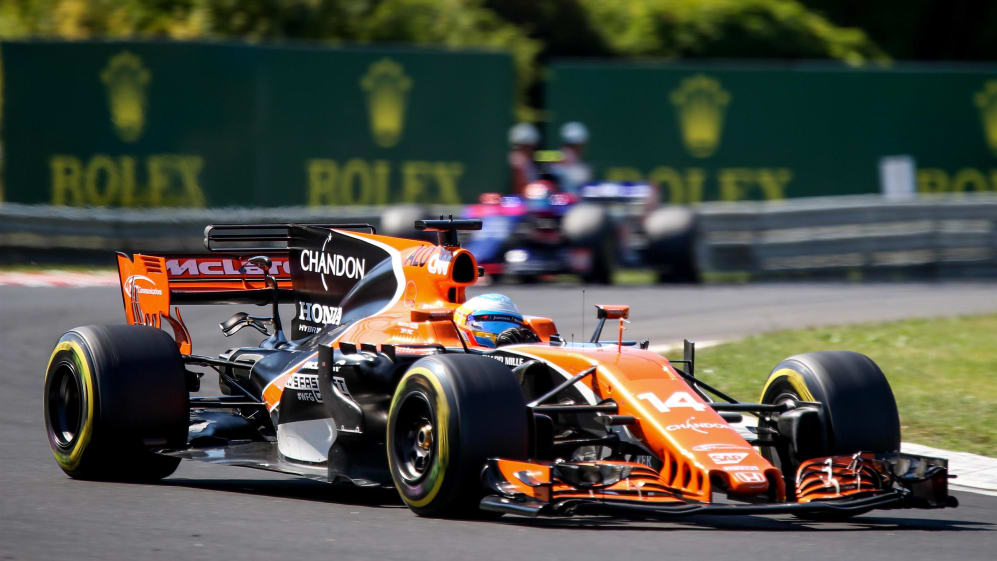 Sunday's Formula 1 Pirelli Magyar Nagydij 2017 was as much about tension and teamwork as it was about wheel-to-wheel racing, but who came away happy with their lot, and who heads into the summer break with their mind on what might have been?
The Winners
Ferrari's remarkable revival
Ferrari could not have responded more emphatically to their drubbing at Silverstone than they did with their dominant 1-2 at the Hungaroring.
Red Bull and Mercedes looked quick at times in practice and qualifying, but Ferrari owned Q3, the front row of the grid and the race.
Without the odd steering problem that afflicted Sebastian Vettel, the German would likely have easily have won from team mate Kimi Raikkonen, such was the manner in which the SF70H suited the track. The problem made for a tense race, especially as he had to keep pushing without being able to use the kerbs - not an easy feat at the Hungaroring - but he said he enjoyed his afternoon despite all that.
"Obviously yesterday was great, today was a bit more difficult but the result in the end matters and that's what makes us very happy, obviously. That's what the team deserves. I think they are working very hard. Again, you mustn't forget where we were last year, the end of last year, and the step that Ferrari have made is bigger than anyone else. That is easily forgotten when you are fighting, challenging.
"There's a lot of things that the team can be proud about, and they can be proud of themselves, so I'm very, very happy. I think we're both very happy where we are with the car. It felt good today and the whole weekend overall. So, yeah, it's been a good day."
It was Ferrari's first one-two in Hungary since 2004, which was coincidentally the last time that the winner in Budapest went on to seal the drivers' championship in the same year. A good omen for Vettel?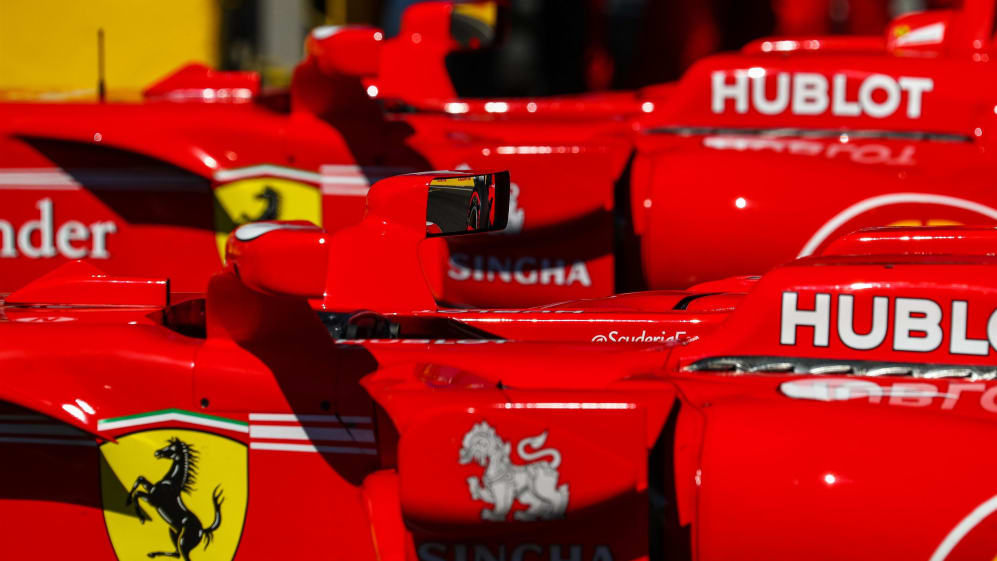 McLaren off the bottom at last
McLaren finally moved out of last place in the constructors' table, with Fernando Alonso finishing an excellent sixth – and remarkably setting fastest lap on the 69th tour – and Stoffel Vandoorne surviving for 10th after a near-miss with the spinning Ricciardo on the opening lap, then a delay when he got his braking wrong during his pit stop. They now have 11 points to Sauber's five.
Alonso delivered one of the moves of the race, when he finally found the way past Carlos Sainz's Toro Rosso on the 37th lap as he went round the outside of him in Turn 2.
"We were probably looking at seventh or eighth position today, but with Ricciardo out of the race, sixth place became possible, and we grabbed it," the Spaniard said the day after his 36th birthday. "Still, we worked for that result all weekend – no mistakes, good practice sessions, strong qualifying, and then a perfectly executed race.
"The battle with Carlos was a close-run thing. We were together at the start, at the restart after the Safety Car; we came into the pits together, we exited together and I knew I had two laps where I could really push and stress the new tyres a little bit. I tried to do that with some kamikaze moves at times because, after those initial two laps, I knew it was going to be impossible. It worked out fine."
Alonso has now scored points in eight consecutive races in Hungary, and in 12 of his 16 Grands Prix at the venue in total. Given some of the machinery he's had at his disposal recently, that's a record to be proud of.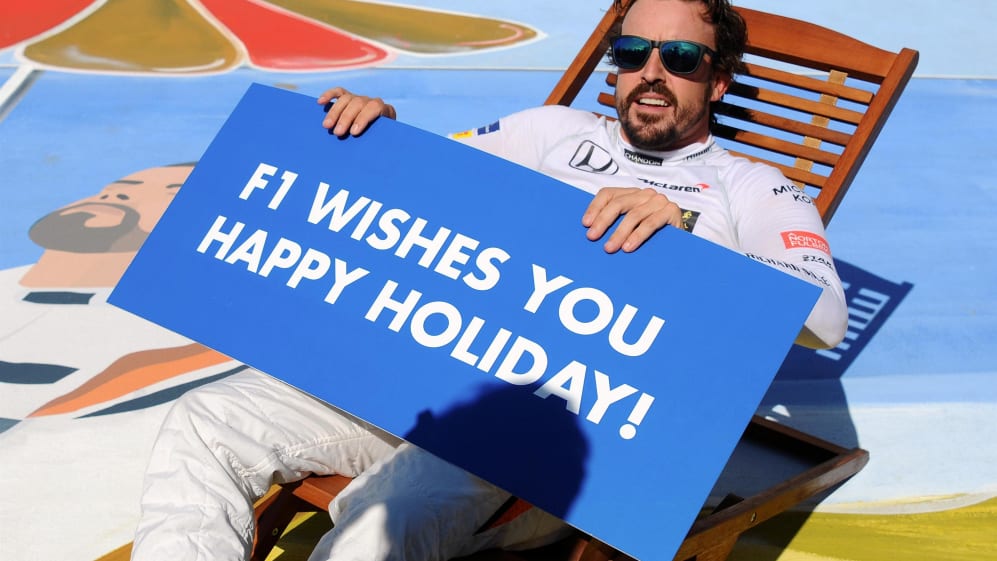 Sainz's fighting spirit
Carlos Sainz's brilliant start was the key to Toro Rosso's race, which yielded seventh position after a dogged fight with countryman Fernando Alonso. As usual, the young Spaniard was bubbling afterwards.
"A great race! I managed to do a very good start, went around the outside of both McLarens into Turn 1 and held on to my position into Turn 2. At this point, I saw that maybe I was also capable of getting a Mercedes [Hamilton's!], but I decided to back-off a bit and play it safe because the work was done. From then onwards it was a very tough task to defend from Fernando, as he was much faster than us today.
"In the end he got past us but I'm happy to have been able to hold on to that seventh position."
That delivered another six hugely valuable championship points, which brought the team within two of Williams' fifth place.
"For us this is like gold at the moment!" Sainz enthused. "I can now go on holiday happy and very satisfied with my first half of the season."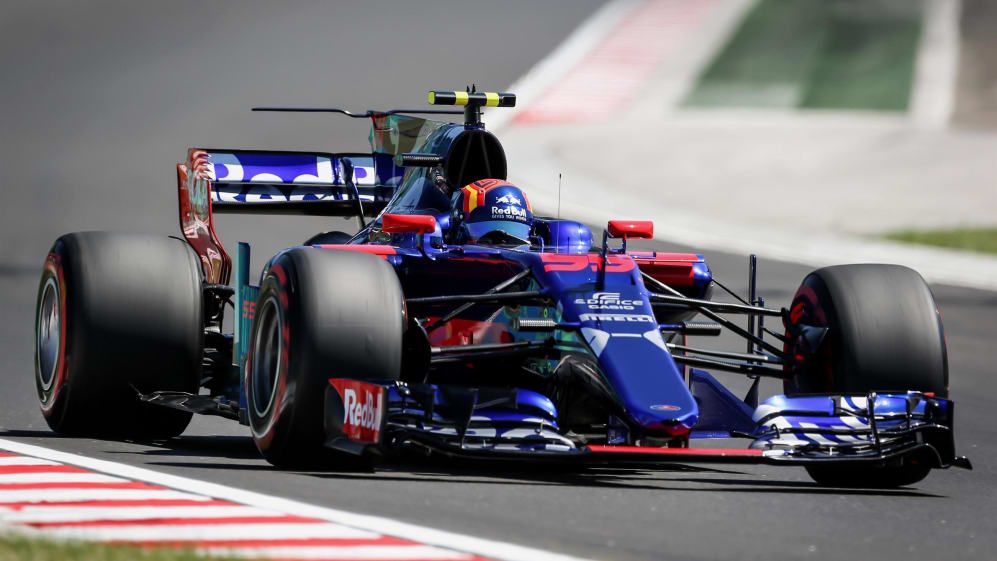 Firm but fair at Force India
Force India's two drivers – Sergio Perez and Esteban Ocon – brushed wheels for the third time this year, though this time it didn't matter. The contact happened in the first corner after the start, and each damaged their car as Perez squeezed ahead of Ocon. The Mexican broke part of his front wing, the Frenchman part of his floor, but they went on to finish eighth and ninth.
That gave the team six points which was a particularly great haul given that they came into the race having only scored one point in Budapest since 2011. With fourth place in the constructors' stakes looking safer by the day, Perez at his consistant best and young gun Ocon having racked up more points finishes than any driver outside the top three in the championship, things are looking rosy for the self-styled Pink Panthers.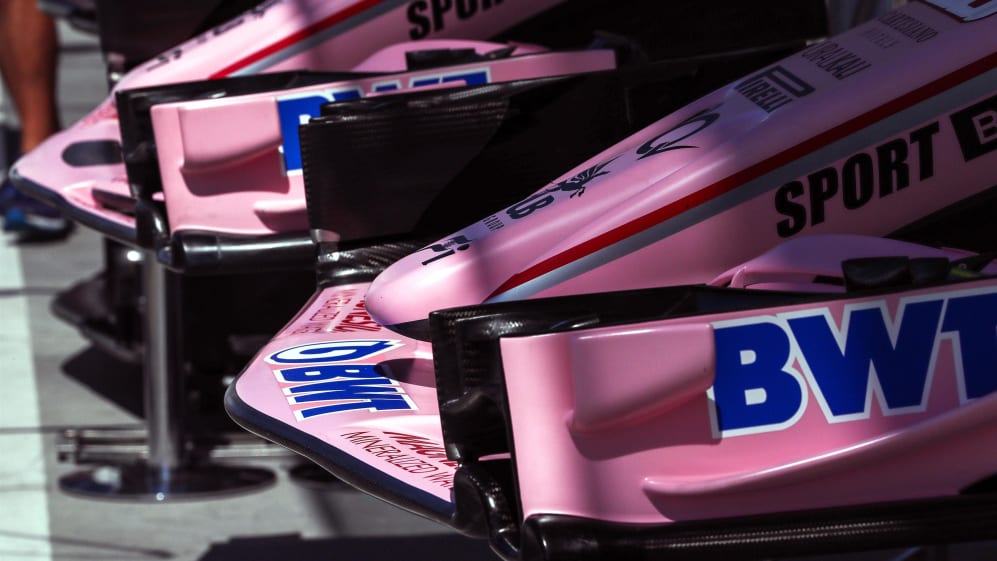 The Losers
Raikkonen's thwarted ambition
Who could blame Kimi Raikkonen for having a glummer than usual expression on the podium? He had got closest to a victory since Monaco and must have thought another was on the cards when Vettel struck trouble - but that isn't how Ferrari operate.
Ferrari Chairman Sergio Marchionne recently described him as a laggard, but Raikkonen was on form all weekend and possibly only lost pole position because of a small mistake on his best lap on Saturday afternoon.
When Vettel hit his steering trouble, and Mercedes began to apply the pressure as they smelled blood in the water, it seemed only a matter of time before Ferrari had to tell Vettel to let his team mate pass. But with Vettel able to find just enough pace to manage the Silver Arrows threat, it never happened, and Raikkonen's post-race comments revealed both his disappointment and his loyalty.
"I definitely think I had the pace to win this Grand Prix," he said. "I had a very good car today, like it was yesterday, but obviously my mistake in qualifying didn't help. The biggest chance was in the start and then I took it quite easily at the beginning and my car was handling well and I was closing up. We were pretty on the safe side in the first stint because we pull away from Mercedes, and then I catch up with Sebastian again in the end of the first stint. But once he went in I had very good speed, I could have stayed longer out."
But he was called in, just as he was in Monaco.
"I guess there are reasons – maybe the Mercedes they stopped earlier and they had fresh tyres…" he ventured. "Anyhow, the whole race, basically, I was following Sebastian and hoping that he goes as fast as he can. Once you are in the middle it's a bit of an awkward place, because if you get a bad exit in the last corner or something the guy behind you with the DRS might get you with a good run. I must say the car was great today. I was just, basically, following my own rear wing, same looking at least. Obviously I want to win, but great for the team."
Great for the team indeed - and perhaps great for Kimi in the long run when it comes to renegotiating his contract.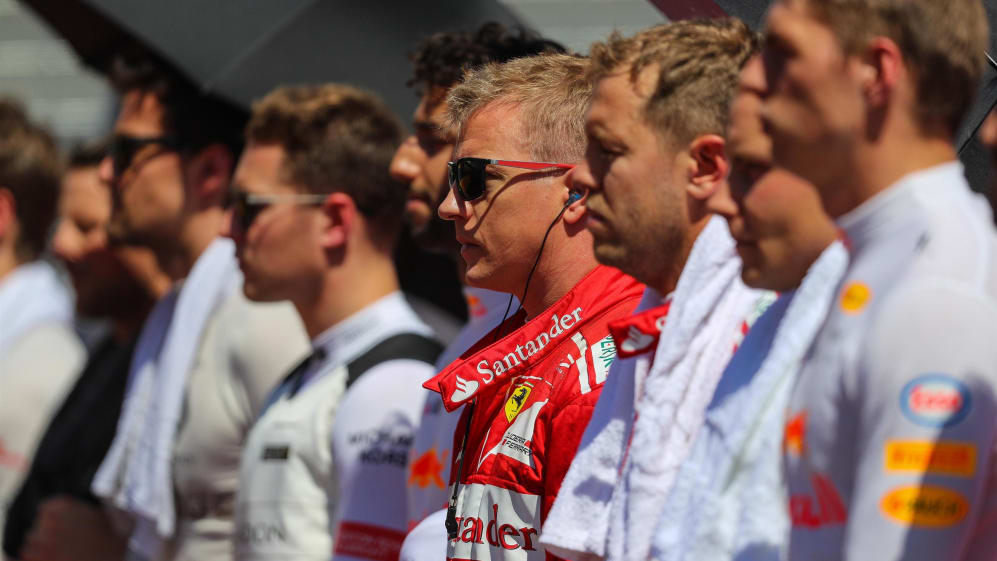 Mercedes' missed opportunity?
Mercedes were all but resigned to getting beaten this weekend, just as Ferrari were in Britain, in their track-specific championship fight. The SF70H was just the better car round the twists and dips of the Hungaroring.
Given Vettel's problems, however, the outcome might have been different but for a fractured fibre optic cable which caused all sorts of mayhem. In particular, it affected radio communications to and from both cars. Crucially, it didn't allow Hamilton to inform his engineer how well his supersoft tyres were standing up in the first stint, which meant he could have run a lot longer. Toto Wolff believed afterwards that that might significantly have affected their ability to challenge Ferrari as Vettel struggled.
They were winners insofar as the sporting nature of the place swap between Bottas and Hamilton was handled - and the subsequent restitution of the Finn's podium position – but the fact remains that the Briton fell another 13 points behind, having closed to within one in the previous race.
Will that act of sportsmanship come back to haunt them later on this season?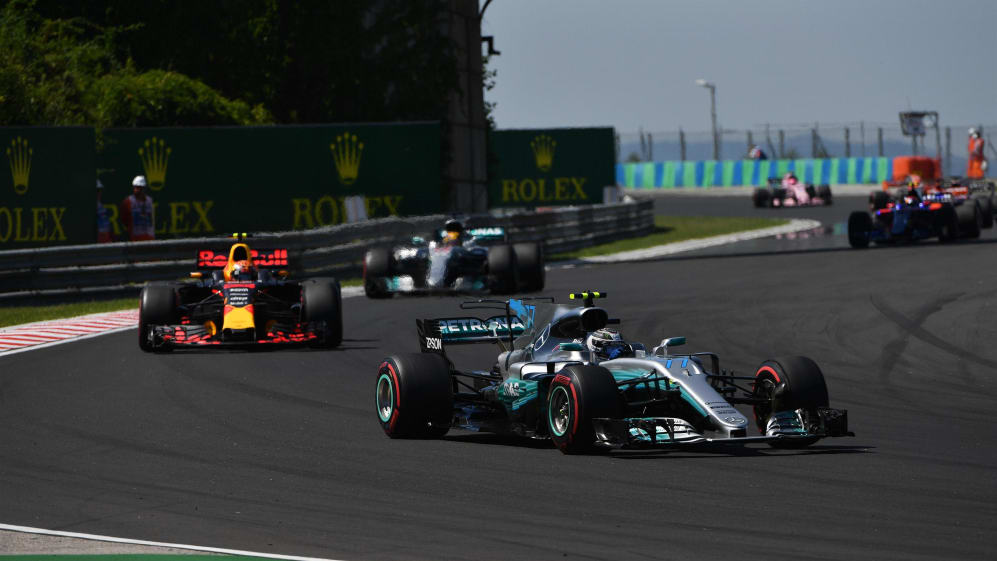 Ricciardo left reeling
The normally placid Daniel Ricciardo was incensed when Red Bull team mate Max Verstappen took him off in the second corner on the opening lap.
They had beaten Lewis Hamilton's Mercedes into the first corner, and as Verstappen ran wide on the outside of the right-hander, Ricciardo dived down the inside, so they came out almost side-by side heading towards the left-handed Turn 2. Verstappen dived down the inside of his team mate, but locked up and understeered into the side of him. Verstappen continued; Ricciardo, his radiator damaged ran wide, regained the road then promptly spun into retirement on his car's own leaking fluids.
"It wasn't on, and it was amateur, to say the least," he said of the move. "He doesn't like it when a team-mate gets in front of him. It was a very poor mistake. I honestly don't think it's trying too hard or that there is an excuse for it. It's like he tried the outside in Turn 1, it didn't work and he had the line taken from him. So what looks a good start is a bad start. Then I go past and it's 'Oops, I've got to fix it.'"
He and Verstappen generally have a decent relationship, and later the Dutchman apologised, privately and publicly. However, Red Bull's inability to get both cars home in the points - something they've only done three times in 11 races this season - is costing them big time.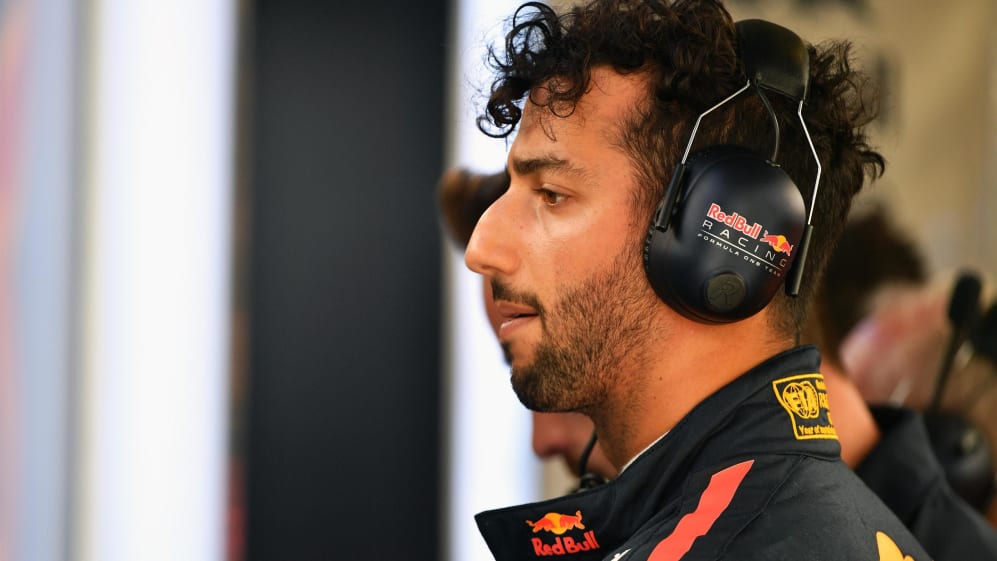 Hard feelings from Hulkenberg
Renault's Nico Hulkenberg slid wide in the general concertina effect in the first corner and hit Romain Grosjean's Haas very hard, ruining the Frenchman's race. That would come back to haunt the German later, but initially all seemed well and he was battling with Esteban Ocon for the final point after team mate Jolyon Palmer had been instructed to let him by.
Then Hulkenberg lost time after his right front wheel stuck during his pit stop on the 45th lap. Later, while he attempted to overtake Grosjean's team mate Kevin Magnussen round the outside in Turn 2, the Dane widened his line and was given a five-second penalty when Hulkenberg had to run off the road in avoidance. The German subsequently retired with gearbox problems.
In front of television crews Hulkenberg sarcastically congratulated Magnussen on being "once again the most unsporting driver," and in response the Dane invited him to do something rude...
"When it comes to racing, he's just nasty," Hulkenberg said. "Hard defending is fine but when he does this, it's just ruthless, sending people into the wall. What he did there, opening up the steering, making me run wide, it's just being an ass basically."
Given that he'd shown great pace for most of the weekend - only dropping from 'best of the rest' seventh on the grid to 12th because of an unscheduled gearbox change - this race turned into a bit of a missed opportunity for Hulkenberg and Renault.