Feature
WINNERS AND LOSERS – Italian Grand Prix edition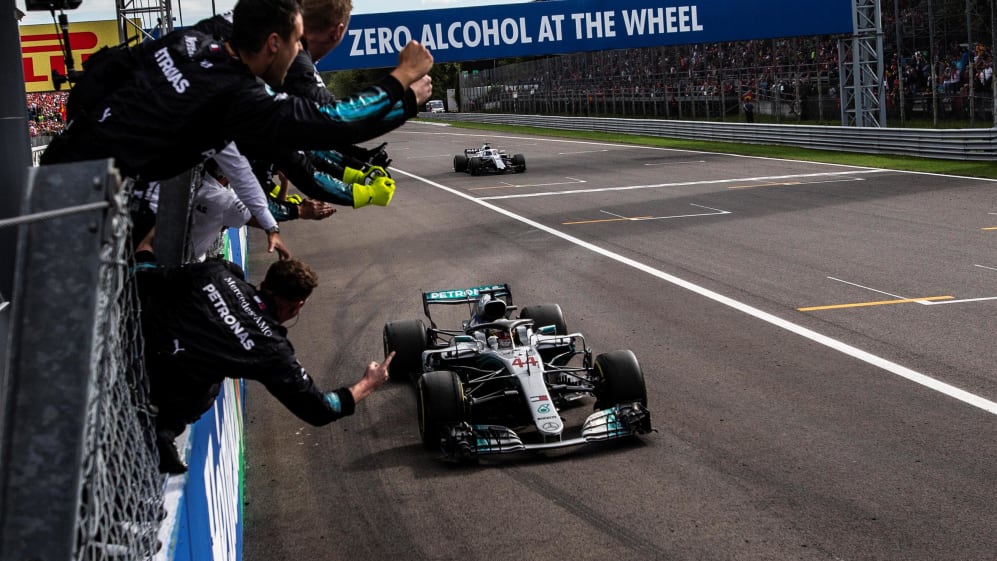 Kimi Raikkonen looked set to deliver a dream result for the loyal Tifosi at Monza, but Lewis Hamilton had other ideas. As ever, there were those who reached for the champagne after the chequered flag, while others were keen to get to the airport. We pick out the winners and losers from an eventful Italian Grand Prix….
THE WINNERS
Hamilton wins in more ways than one
Lewis Hamilton has this ability to turn the magic on when it matters. It's the mark of a true champion – a legend even. Monza was one such occasion. Mercedes' hopes of victory at Monza, despite having won the last four editions, were slim. Ferrari were comfortably favourites.
But Hamilton made the difference. His move around Vettel around the outside of the second chicane on the opening lap was one of the best you'll ever see. It was there that Hamilton suddenly had a chance of winning, but more importantly, where he opened the door for Vettel to break under the pressure – and his title rival duly obliged.
Vettel refused to cede the position. There was contact and both spun. The result was Vettel dropped to the back and could only recover to fourth. Hamilton now leads by 30 points. By rights, that gap should be just 10.
There's no doubt Monza is a Hamilton circuit. He has now led 215 laps there – only Alberto Ascari has more (217). In taking victory, he secured the 199th win for an English driver in F1. Crucially, he landed a hammerblow in the title fight. Vettel and Ferrari will strike back no doubt – but if Hamilton keeps winning the battles he's not supposed to win, another title will likely come his way.
Williams' hard work rewarded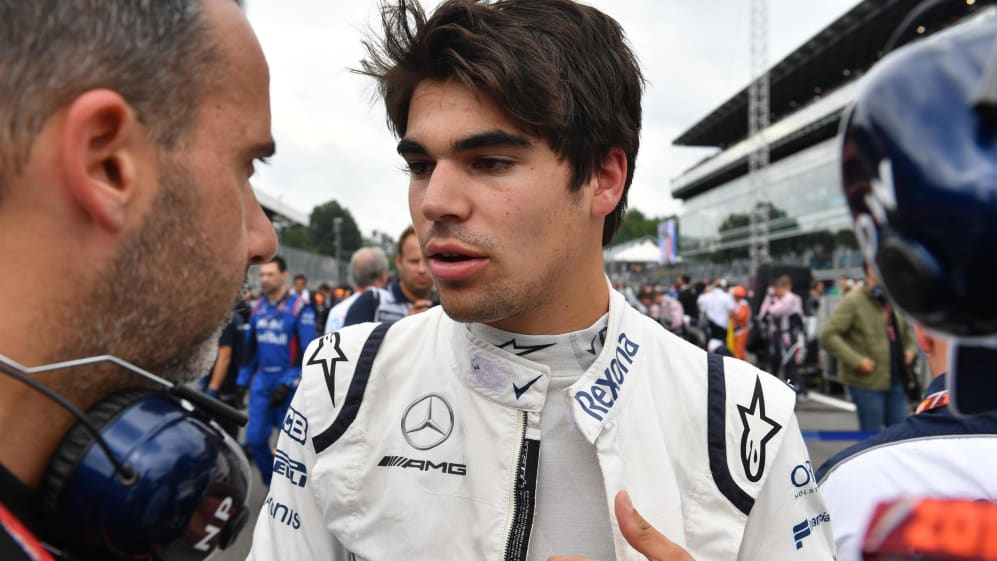 There hasn't been much to smile about for the boys and girls in blue and white when it comes to results on track this year. But that hasn't stopped them doing everything they can to end their barren run and on Sunday, they were rewarded for those efforts.
Lance Stroll said he had his eye on Monza for a result. It's a track that he seems to love and where the team has enjoyed some of their best results in recent years. The car's weaknesses weren't so apparent on the low-downforce track and Williams took advantage.
First they got both cars out of Q1. Then Stroll went one step further and made it into Q3 – the first time the team had achieved that feat this year. In the race, he didn't put a foot wrong, racing hard to take the final points-paying position.
That became ninth with Romain Grosjean's disqualification, while Sergey Sirotkin inherited 10th to break his points duck at last. It may be only three points and they are still 10th in the constructors championship, well adrift of the rest, but a double points score is something to applaud considering the circumstances.
Force India on a roll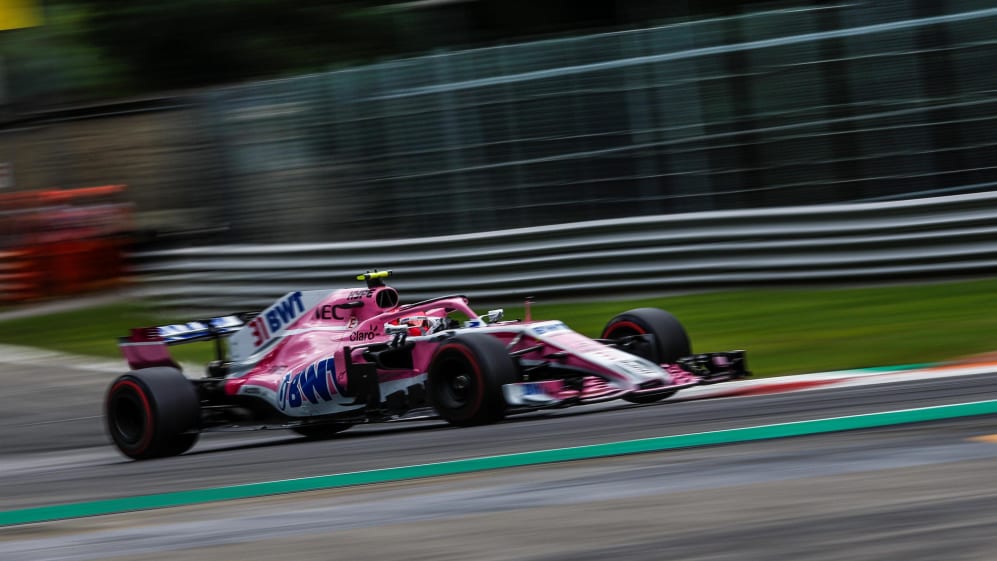 It says something about Force India's capabilities and resilience that after just two races, having been reborn as a new entity ahead of Spa, they are already seventh in the constructors' championship.
Esteban Ocon and Sergio Perez were sixth and seventh respectively. Perez said it could have been even better had qualifying not gone pear-shaped, with the Mexican dumped out in Q1. That was their second double points finish on the bounce - and the fourth consecutive time they have achieved the feat at Monza.
They are now clear of Toro Rosso, Sauber and Williams in the championship battle with McLaren just 20 points ahead in sixth. If they keep on their current trajectory, overhauling them will be inevitable. With Haas 24 ahead and Renault a further 10 clear, further progress may be a step too far.
But on this form, with a big update planned for Singapore and seven races to go, Force India can't be ruled out of beating them too.
Bottas delivers when it counts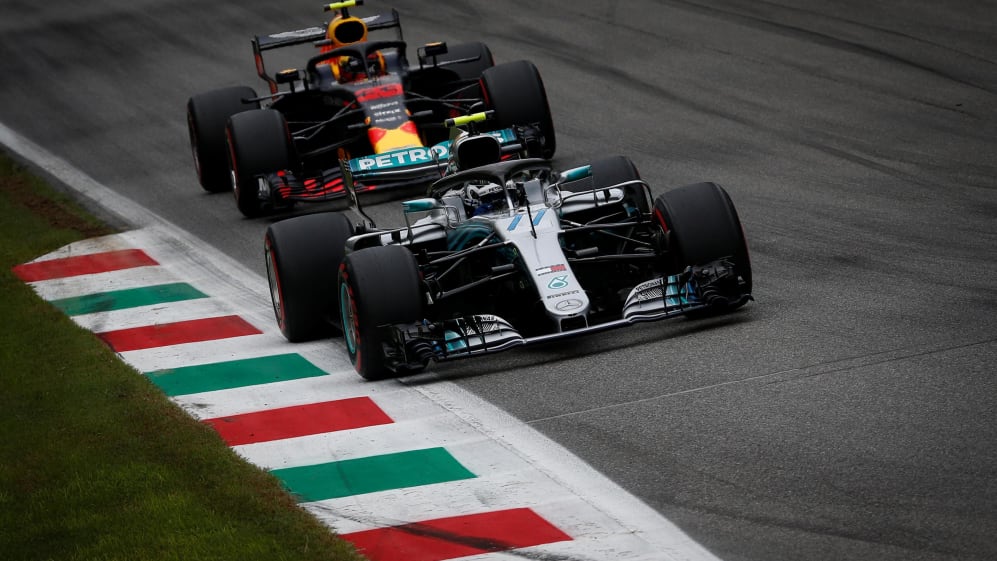 Valtteri Bottas had struggled to match Lewis Hamilton all weekend, the Finn admitted a good set-up for the high-speed challenge of Monza was eluding him. The car started to feel better in qualifying and come the race, he upped his game.
He ran a long first stint, which first enabled him to hold up Kimi Raikkonen and allow his team mate Hamilton to catch him while also giving him fresher tyres in the final stint to attack Max Verstappen for the final podium of the afternoon.
On a weekend where Ferrari failed to convert their pace, Bottas delivered a big points score to help Mercedes open up a 25-point lead in a super tight race for the championship. It was also his first podium since Germany, which will likely do wonders for his confidence.
Ericsson unscathed in big crash
Marcus Ericsson didn't have much to Whatsapp home about after finishing a lap down in the Italian Grand Prix. But it shows how far F1 safety has come that he was able to even take part at all after a huge crash in Friday practice.
A DRS issue at the end of the long straight unsettled his Sauber and speared him into the barrier. He completed a series of barrel rolls before coming to a stop. Fortunately, he walked away unhurt and was passed fit to complete the remainder of the weekend.
The damage was so severe to the car that he required a new chassis, while the team also fitted a new Ferrari engine – his fourth of the year – with the resulting penalty dropping him to 18th on the grid. From there, it was a long afternoon, made worse with a puncture following contact with Brendon Hartley. But he made it to the chequered flag and has now set his sights on Singapore.
THE LOSERS
Vettel's damages title hopes
The momentum was with Sebastian Vettel as he arrived at Monza. The German was brilliant in his domination of the Belgian Grand Prix to slash the deficit to Hamilton in the title race. That gap should have come down even more at Monza, such was the pace of the Ferrari.
But he undid all of his hard work in a matter of seconds. Rather than accepting Hamilton had pulled a good move on him, tucking in behind and then using his pace advantage to attempt to get back through, Vettel tried to give his title rival the squeeze – and ended up the loser.
Facing the wrong way, with the field – and his title hopes – rushing past him, Vettel found himself with everything to do. To his credit, he recovered to fourth to limit the damage, but he should have continued his run of finishing every Italian Grand Prix he has driven for Ferrari on the podium. How will he react in Singapore?
Tifosi miss out on their party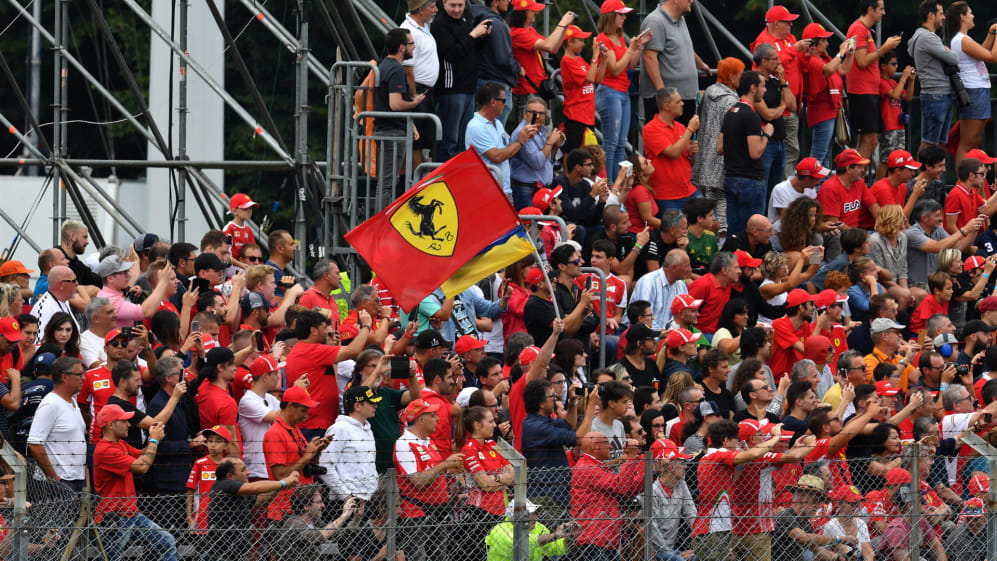 Ferrari hadn't won on home soil since 2010, when Alonso delivered the goods. But that barren run looked set to end this year, with the Ferraris showing supreme pace over Mercedes.
Even when Vettel spun out at the start, the boys and girls in red that had packed the grandstands had Raikkonen to throw their support behind. They would stand up to cheer him every time he drove past. The noise was impressive when he got back past Hamilton to take the lead.
But the fairytale they had dreamed of as they strolled into Monza Park on Sunday morning was not to be fulfilled. Hamilton crushed their dreams with one of the best performances of his career. Mercedes then instructed Hamilton and Bottas to run in formation on the return to the pits after the chequered flag "so we can show our Italian colleagues". A disappointing day for the Tifosi.
Verstappen throws away a podium
Max Verstappen didn't give Valtteri Bottas enough space when they battled for third on the run down to the first chicane. The result was contact and the stewards blamed the Red Bull driver for the incident, handing him a five-second time penalty that saw him drop two places to fifth.
Verstappen was furious when he heard the decision over team radio. His team told him not to worry about it and to get his head down but his frustration was clear. He later said on team radio: "I know I am losing time to Vettel, but I really don't care."
That comment suggests the highly-rated racer may still have a few things to learn. His good work of jumping Bottas at the start and defending well from him in the first stint was all undone. It was his 50th career points finish – but it could have been a bigger haul.
Ricciardo retires again
What has Daniel Ricciardo got to do to get some luck? A clutch issue on Sunday meant he retired for the fourth time in six races. His victory in Monaco in May, along with talk that he was an outside bet for the title, must seem like a long time ago.
Since Monaco, Ricciardo hasn't finished higher than fourth. In contrast, his team mate Verstappen has scored one win and three podiums, with just one retirement. "Honestly, looking at the whole year it's been pretty frustrating," said Ricciardo. That's an understatement.
He now trails Verstappen by 12 points in the drivers' standings with seven more races – and his time with Red Bull – before he heads to pastures new at Renault. No doubt, that fresh start can't come soon enough.
Frustration for Haas and Grosjean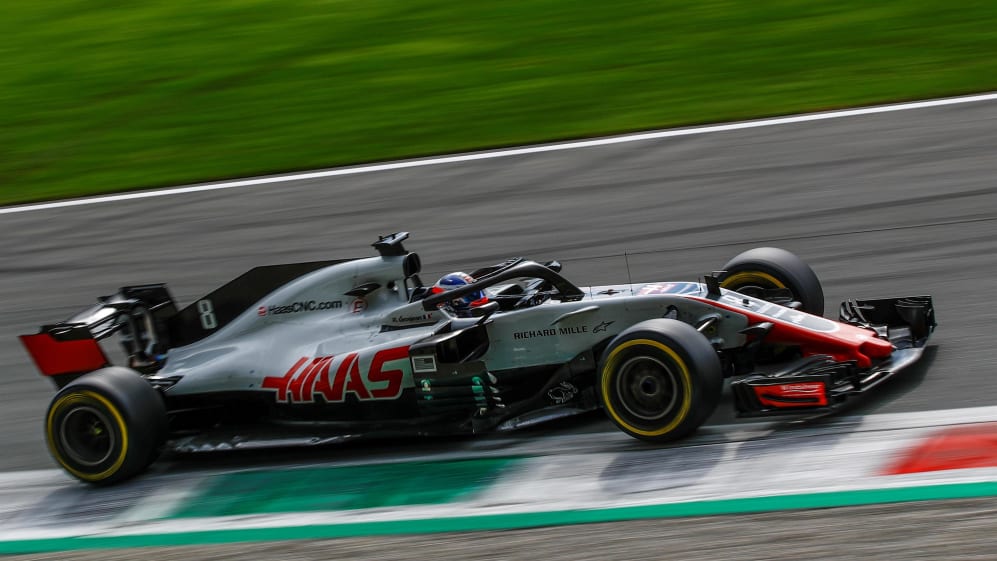 Romain Grosjean was at a loss to explain his dreadful form at the start of the season, but the Frenchman kept his head down and successfully turned the tide. His fourth in Austria was the start. Since then, he's arguably been the quicker Haas driver.
His drive to sixth in Italy was brilliant and he was set to make the winners section of this feature. But then Renault protested his car and the FIA stewards deemed his floor was not in compliance with the rules. That meant instant disqualification.
It's a shame for Haas, considering the result meant they leapfrogged Renault into fourth in the constructors' championship. They may yet claim that back, though, as their Team Principal Guenther Steiner confirmed an intention to appeal the disqualification. Watch this space.