Feature
Winners and Losers - Mexico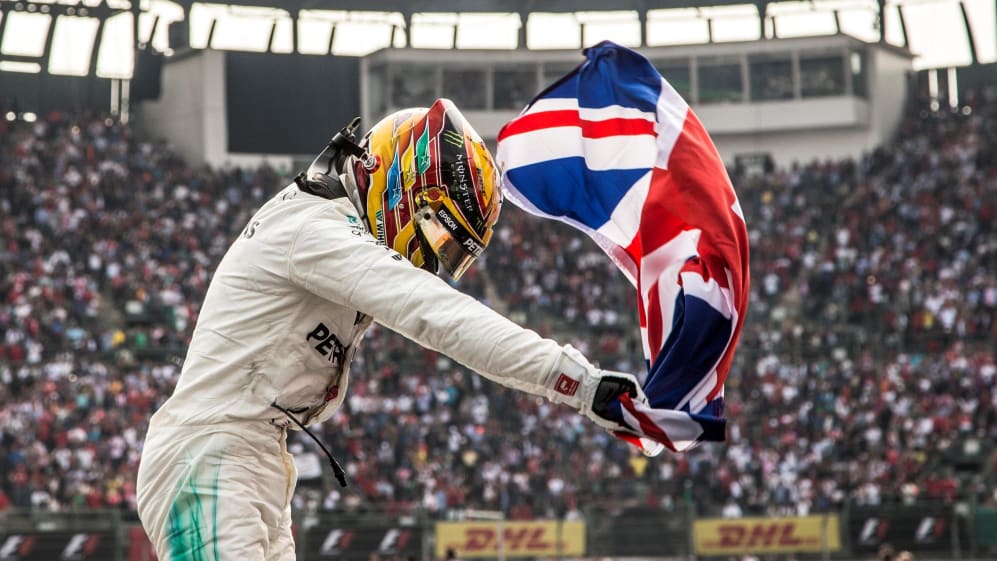 It was huge celebrations for one man in Mexico – and time for another to finally accept championship defeat. But who else experienced highs and lows in Sunday's eventful race around the Autodromo Hermanos Rodriguez?
The Winners
Ninth enough for four-tastic Hamilton
Despite the clash with Sebastian Vettel on the opening lap, which condemned both drivers to playing catch-up roles against the odds, Lewis Hamilton's chances always looked better than the German's. Vettel needed to win or, if Hamilton failed to score, at least to garner 16 points.
But Hamilton is a fighter and he'd wanted to win, and just because he was down in last place didn't mean he would give up. His was a champion's drive, in extremely difficult circumstances, and his fight with Fernando Alonso for his eventual ninth place was a highlight of the race's closing stages.
He thus cannot be beaten to his fourth world title, and vows to go wheel-to-wheel with Vettel and Verstappen in the remaining two races.
As double champion Emerson Fittipaldi said of him, "He is a super champion, a great for sure. England should be very proud of him."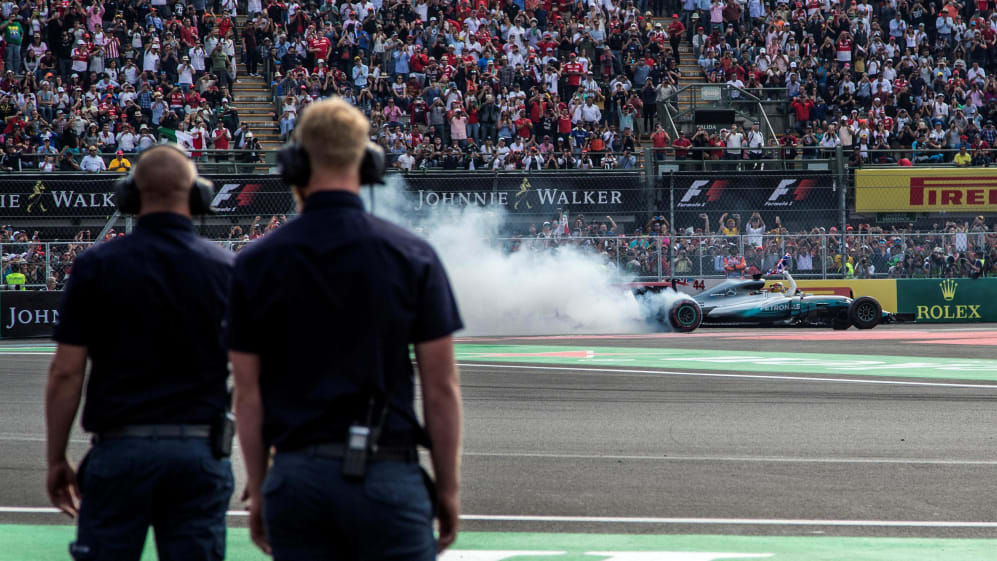 Victorious Verstappen (and Renault)
From the moment he got alongside Sebastian Vettel going out of Turn 1 and towards Turn 2 at the start, the flying Dutchman had this race won.
As the two title rivals had their moment behind him, he simply hauled away unto the distance, toying with Valtteri Bottas's valiant attempt to keep him under pressure, and won in tremendous style. Afterwards, it transpired that he had barely broken a sweat.
But for all that, it was a little bit tense after he had seen the retired machines of team mate Daniel Ricciardo and then Brendon Hartley, both of which suffered dramas with their new engines.
But even though Red Bull and Renault turned the engine down and asked him to ease off to conserve his machinery, he had more than enough speed to cope with anyone else on the track.
"I could see a lot of cars blowing up and retiring so I was definitely a bit worried," he said as he took the third win of his short career. "We looked after our engine and everything seemed to work pretty well. I saw on the TV screen that Daniel had retired, and I saw a Toro Rosso on fire.
"I thought, 'Oh God, don't make this happen to me,' and we turned the engine down. I had a new engine so maybe that helped, but Daniel had a new one too.
"I had my bad luck at the beginning of the year so I am very happy that this time nothing happened to me. I knew the car was good but I didn't know it was going to be this good. After last week I was fired up and motivated to do well, and after yesterday I was giving it everything."
And just because he is Max Verstappen, he banged in the race's fastest lap on the 65th tour. Because he could. And it mattered not that Vettel subsequently went a little faster, three laps later. Verstappen was proving a point which will not have gone unnoticed by rival camps. With two wins in the last four races, the Dutchman is very much a man in form.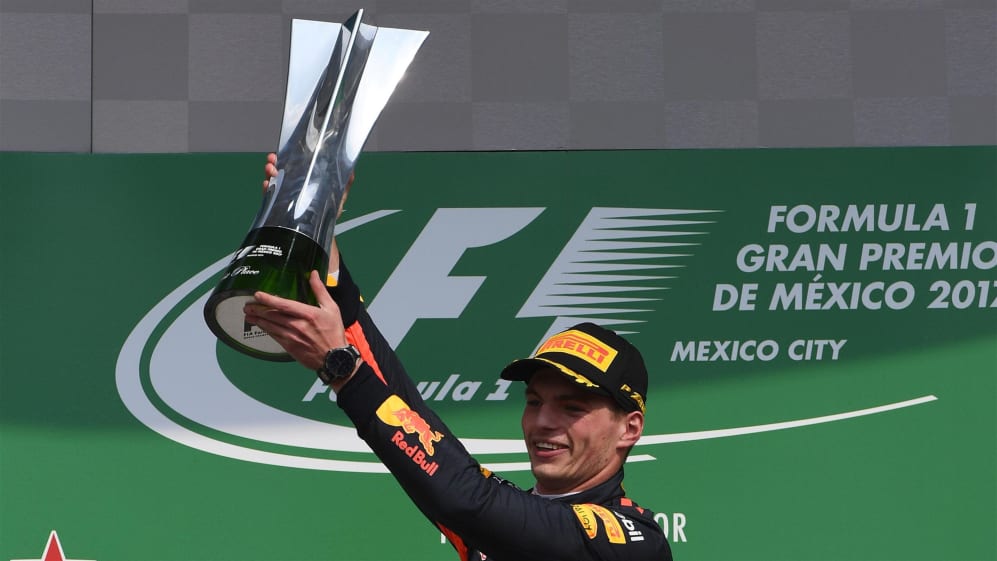 Mighty Magnussen
Considering how ill he'd felt with a stomach upset on Friday it was a miracle that Kevin Magnussen was fit enough to helm his Haas to an eighth-place finish. Especially as he had to fend off serious attacks from Fernando Alonso and then Lewis Hamilton on his way to the chequered flag.
His was also a particularly fine drive because he was in arguably the slowest car on the grid, at least based on qualifying times.
The Dane made his luck on the opening laps as he jumped up from 14th to 10th, had a brief spell in sixth during the pit stops, then rode it for all it was worth to the flag, which he reached just 0.6s ahead of the newly-crowned quadruple champion. And the four points he earned brought Haas to within one of Renault in the fight for seventh place overall.
"That was like a victory," he suggested. "It was incredible, and a great way to reward everyone for their hard work. It was a perfect race. It couldn't have gone better. We could easily have given up and just thrown the towel into the ring yesterday – it was a very tough day for us all. Nobody gave up, and everyone knows we're not the worst team, or meant to be on the last row. We're meant to be in the points, fighting in the midfield and getting into the top 10. We pushed on and I'm very proud of the team for that. We're going to continue to fight. It's not going to be easy, we can see that, but we'll continue to push in the constructors' championship and have fun all the way to the end."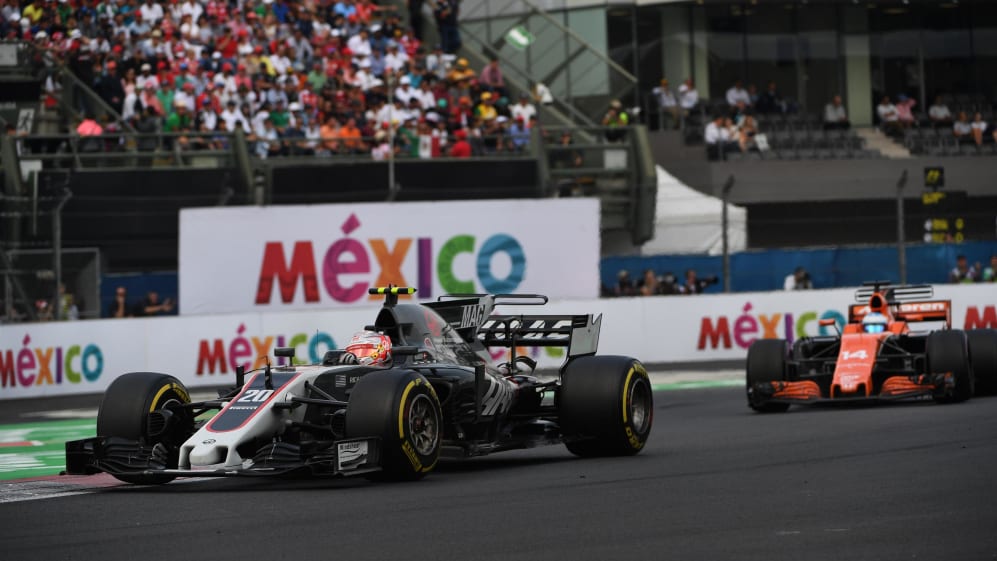 Marvellous Mexico
Once again, the Mexicans put on a fabulous show that drew a mammoth crowd – 337,043 was the official figure.
This weekend's Dia de los Muertos (Day of the Dead) parade was a key part of the pre-race build up, and brought great culture to the grid. It is a celebration of the belief that deceased loved ones return from the dead to see life on earth again, to taste their favourite foods, and to rest before returning to the afterlife. The enthusiasm of the Mexican crowd brought much to the proceedings, not least on the 19th lap when so many of them stood with clenched fists in support of those affected by the recent earthquakes on September 7th and 19th.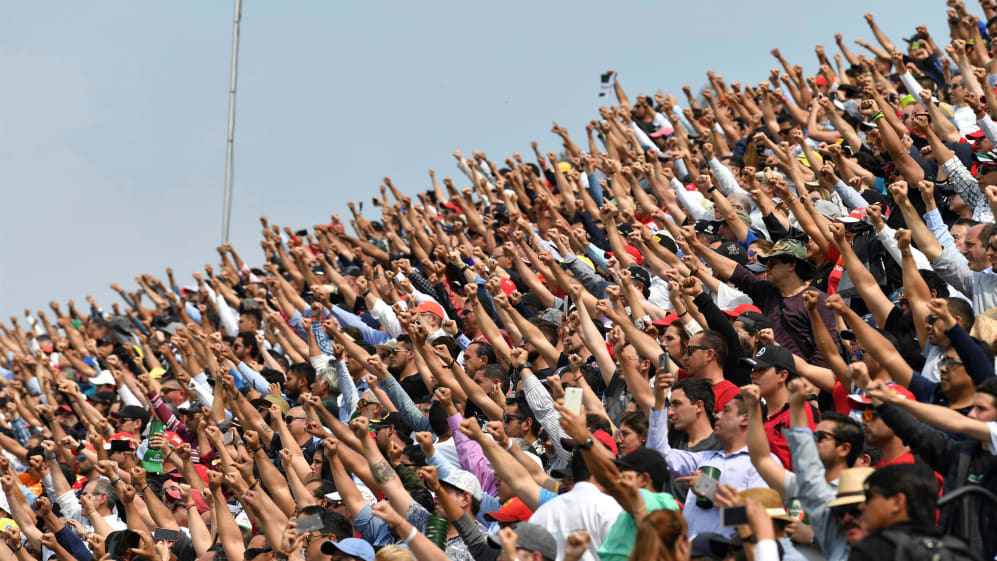 The Losers
Valiant Vettel gracious in defeat
Once again Sebastian Vettel was the architect of his own downfall. He really needed to win this one and he took pole with a brilliant lap. But when the chips were down and he headed into Turn 1 after the start, he left a sliver of a gap for Max Verstappen, and as he struggled to keep his car under control as the Dutchman went by, he hit the right-rear tyre of Lewis Hamilton, whose pass for second place was opportunistic but totally righteous.
Thereafter, he was doomed to play catch-up, knowing that he had almost zero chance of the second place he needed to keep his title hopes alive (assuming Hamilton didn't rise higher than ninth).
"I'm down, obviously," he admitted afterwards. "It's tough to cross the line and realise that you're not in the fight anymore. That sums it up. The rest isn't that important, whatever happened today, the most important thing is it's Lewis's day - he was crowned world champion and he deserves that.
"I would have loved to go up on him, but it's his day, it's his year.
"For us, obviously we're left with whatever is left. Right now, it's disappointing. Next year will be a different story, as we all start again, but right now, in these moments, you need to give credit to the best man and that is him this year.
"Overall, he was the better man and did the better job, simple as that."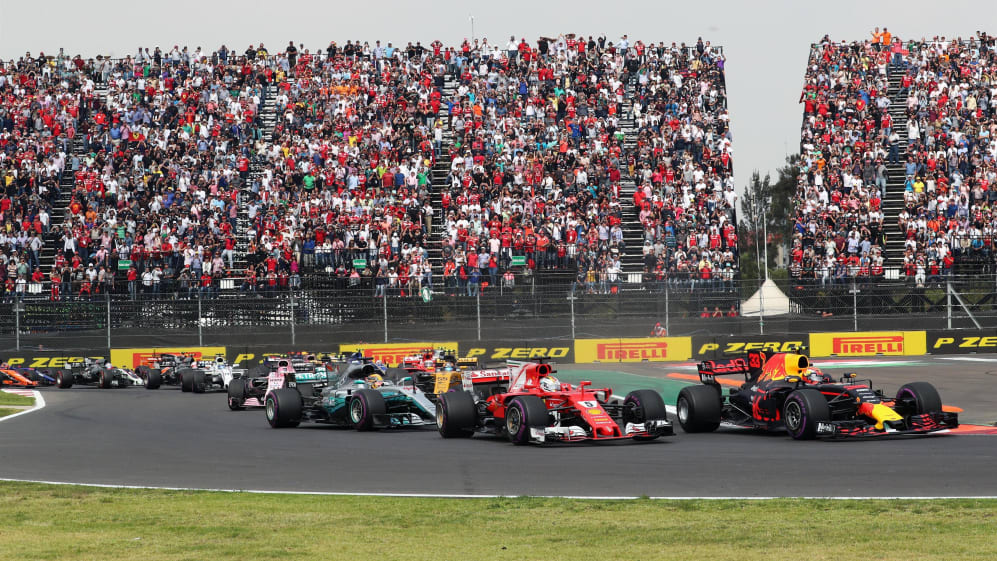 Renault on the ropes
It was a bad day for most of the Renault runners; Carlos Sainz had a high-speed spin early on and a pit stop to change flat-spotted tyres, and never really featured again as he ran just ahead of Hamilton for a long time and later retired with the handling awry due to a mechanical steering problem.
And one of the toughest breaks befell his team mate Nico Hulkenberg. He was fourth on the opening lap but later lost seventh due to electrical problems. He was urgently told to stop the car and that it was not safe due to an electrical issue, and instructed to get out of it by walking down the nose and jumping off.
"It was a very frustrating race today, I'm disappointed," the Hulk said. "We were doing well and a very good result slipped through our fingers. We have some work to do on reliability because we lost some potential points today. It's a shame but this is racing."
Also, Brendon Hartley lost a decent 11th place in his second race for Toro Rosso when his new Renault engine broke dramatically on the 31st lap.
And with the new power unit on Daniel Ricciardo's Red Bull eating a turbo after only five laps, it was a bittersweet race for the French engine supplier, though Verstappen's great victory was, of course, a massive consolation.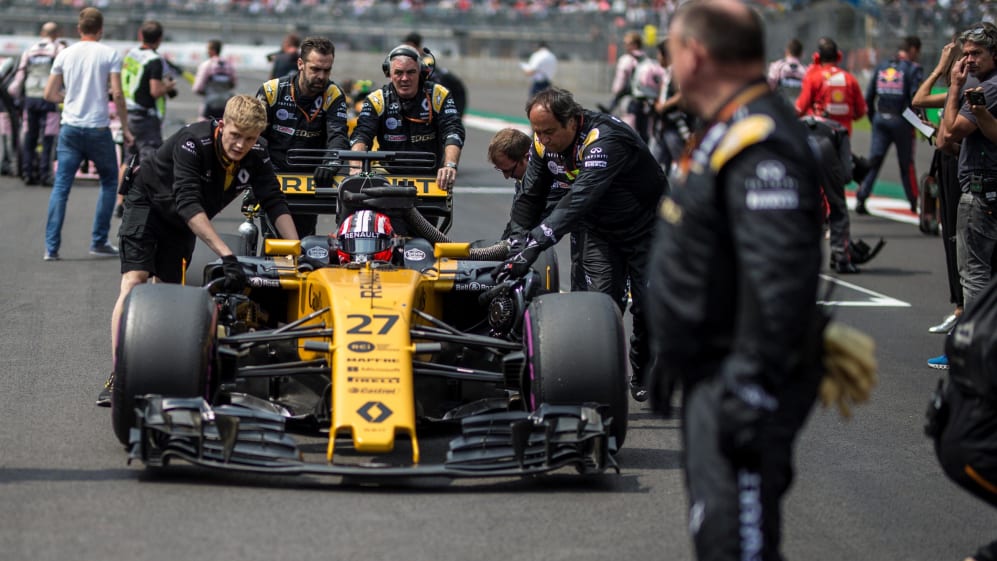 Ericsson out of luck
It was also a hugely disappointing race for Sauber and Marcus Ericsson, who'd had a great run in ninth place from lap five to lap 24, then climbed to eighth during the tyre stops until his own on the 28th lap. Thereafter he fell back and was running 13th until succumbing to a rear suspension problem that generated a fire on the 56th lap.
Having out-qualified not only team mate Pascal Wehrlein but also both Haas drivers, the Swede surely deserved better.