Winning sixth title would be 'pretty unreal', says Hamilton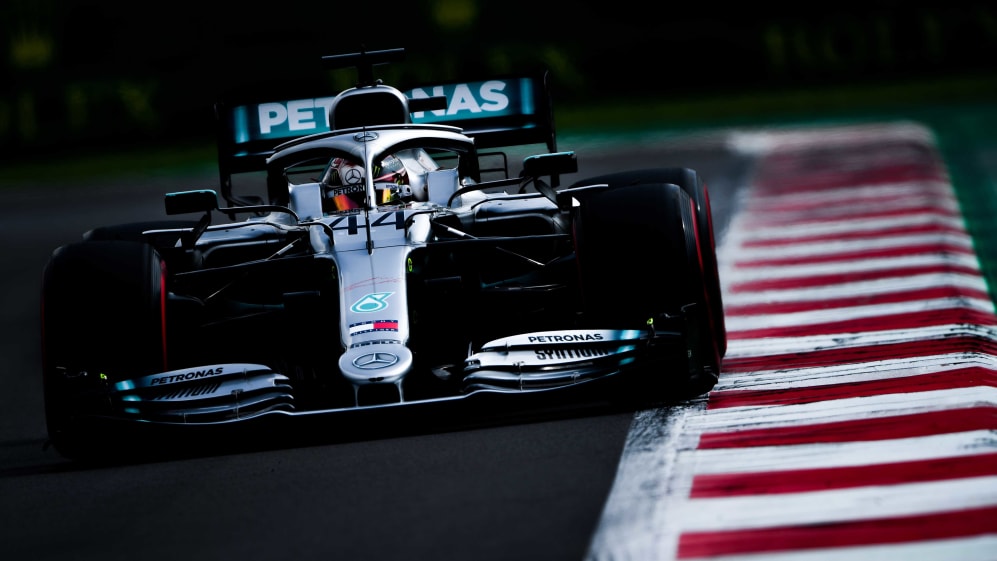 An eighth place finish or higher is all Lewis Hamilton requires at this weekend's United States Grand Prix to secure a sixth world title that he reckons would be "pretty unreal"…
While qualifying hasn't been Hamilton's strong point this year – he has four poles to Charles Leclerc's leading score of seven – he has delivered when it matters in the races, with 10 triumphs in 18 attempts.
READ MORE: What Hamilton needs to do to clinch 6th drivers' crown in Austin
With team mate Valtteri Bottas' challenge dropping off after six races, and Ferrari only proving to be a threat once the summer break was over, Hamilton has remained super consistent – scoring points in every race, with 15 of them podiums.
It means he heads into this weekend's race in Austin – a venue where he was won four times in the last five years – with a 74-point cushion over Bottas, with just 78 remaining.
I don't think I've hit peak yet, so that's comforting. I plan to continue to get stronger
And with the title all but secured, Hamilton was asked how many crowns he would be happy with when he looks back on his career.
"I don't know," he said. "I never thought I would have five titles. I'm already continuing to achieve dreams that I didn't think I would have. I feel privileged to have the five I have. If I get the sixth, it would be pretty unreal.
"Naturally, I'm going to be racing for more years. I want to win every year but it's not always the case. Some people don't even have one. I just have to be grateful for those I do have.
"I don't think I have hit peak yet, so that's comforting. I plan to continue to get stronger. Who knows what the future holds? I'll be pushing more than ever in these following years."
READ MORE: Rookies reflect on 'inspirational' Hamilton ahead of sixth title charge at COTA
Should Hamilton win one of the last three races, he would equal his best season tally of 11 – although he admitted it wasn't a stat that had been on his mind.
Within Mercedes, we often forget how well the season has gone
"Within the team, me and [his race engineer] Bono and the guys, we often forget how many wins we have this year as we're so focused on each race," he said.
"We often forget how well the season has gone, as it's felt so hard, but when you look at the numbers, it's a good feeling when the hard work pays off. The guys collectively have worked harder than ever.
"Every year we try to get better, try to apply ourselves better, try to balance our energy levels better and make sure we communicate better through our meetings and then through our process through the weekend so we deliver consistent results.
"It's great to look at those results, as it reflects the improvements that we have made and then on top of that the consistency."
READ MORE: Ferrari hoping cold Austin weather means repeat of Barcelona testing dominance
2019
Drivers' championship pre-USA
POSITION
POINTS

1

Lewis

Hamilton

Mercedes

363

2

Valtteri

Bottas

Mercedes

289

3

Charles

Leclerc

Ferrari

236