'Without Frank, I wouldn't be here' – Bottas, Russell, Stroll and Latifi remember former boss Sir Frank Williams in Jeddah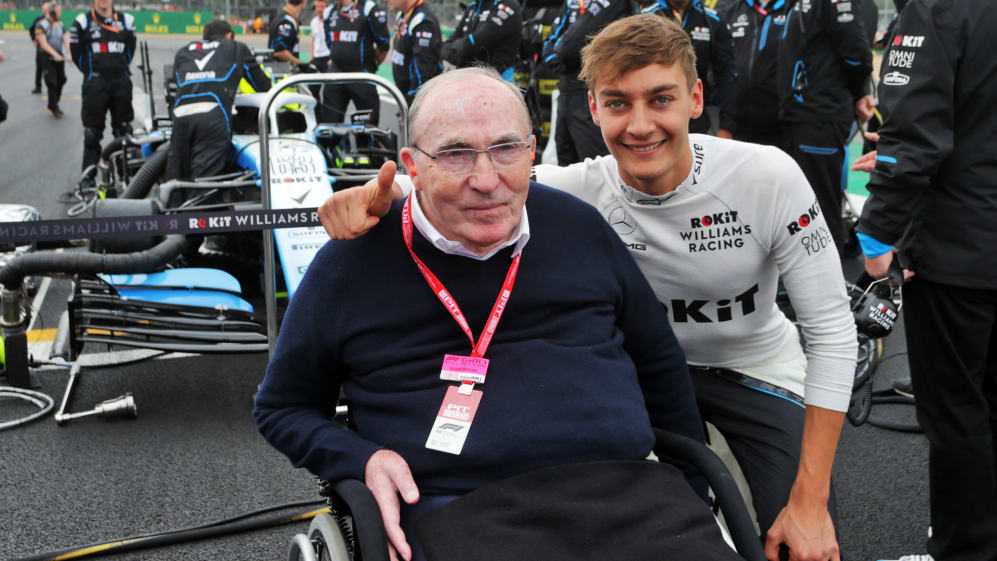 Former and current Williams drivers Valtteri Bottas, George Russell, Nicholas Latifi and Lance Stroll have paid tribute to Sir Frank Williams, the team's co-founder, who last weekend died at the age of 79.
Bottas began his Formula 1 career with Williams in 2013 and it was there that he took his first F1 podium – and eight more – before joining Mercedes in 2017. The Finnish driver spoke fondly of the man who was then his Team Principal.
READ MORE: Sir Frank Williams, 1942-2021 – F1's champion-maker remembered
"Frank, I'll remember definitely as a friend, as a character that motivated a lot of people. When I was there, the whole factory was racing for Frank because it was his passion, and his ambition to have a successful team at the top of the grid," said Bottas in Saudi Arabia.
"He was the guy who gave me my opportunity to get into Formula 1 so without Frank, and him giving me that opportunity to show myself, I wouldn't be sitting in this seat right now. So yes, I'm going to miss him, but I'm not going to be the only one. He was just a nice guy, a legend that everyone loved."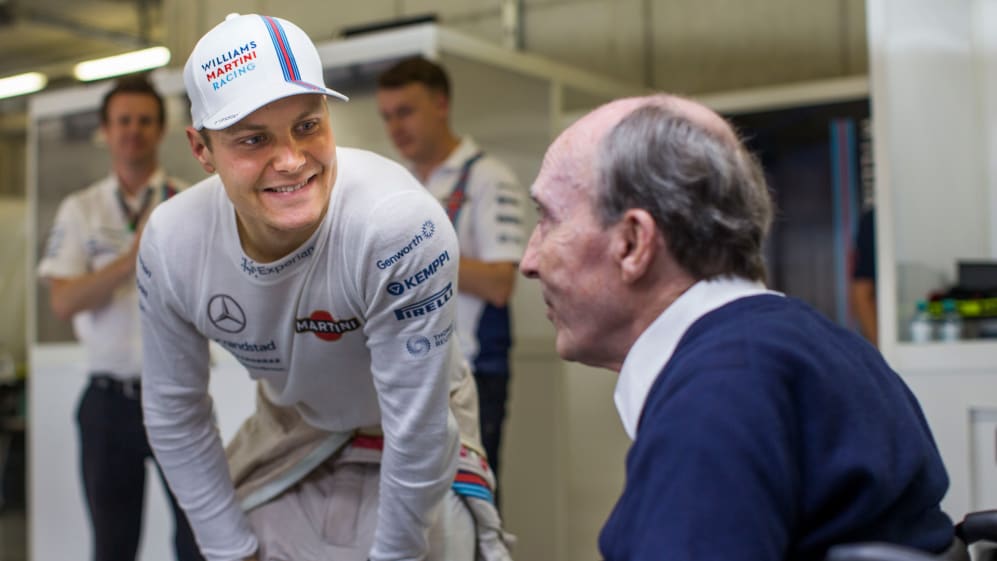 As for Russell, who will leave Williams at the end of this season to – like Bottas – join Mercedes, the Briton said Sir Frank Williams will "always be a legend".
"I'll remember Frank with fond memories," said Russell. "I remember going to meet him for the first time feeling rather nervous back in 2018, but within seconds, to be honest, you recognise how warm-hearted he is and the sort of personality he has. He was such a great human being and so well loved by everybody in the team and the wider community of Formula 1 as well – so he'll always be a legend within Formula 1."
READ MORE: F1 champions, team bosses and former Williams drivers pay tribute to Sir Frank Williams
Team mate Nicholas Latifi said he could feel the former Williams Team Principal's "presence" even after the team had been taken over by new owners in 2020.
"Every time I was at the factory I would bump into him there as he was practically living at the factory, you could always feel his presence and one of the fond memories, or one of the things I would always see… he'd always have his daily bit of fresh air outside the front of the factory and he'd speak, exchanging words with the employees.
"And even though his involvement was not much in the last few years, you could still feel the presence he was, and the symbol he was to everyone on the team. I think we're going to be racing especially in his memory and for everything he's contributed to this team and this sport," added Latifi.
Oops! Error retrieving Twitter post
Another driver whose F1 career was launched by Williams is Lance Stroll, currently racing for Aston Martin. The Canadian took a podium for the team in the 2017 Azerbaijan Grand Prix – finishing behind Bottas – and said he credited Sir Frank Williams for giving him his F1 debut.
"He gave me an opportunity to drive for his team and it was the beginning of my journey in Formula 1. Without that opportunity, I don't know where my career would have led to," said Stroll.
WATCH: The remarkable Sir Frank Williams remembered
"It was a very sad day for motorsport, for Formula 1. Frank was a legend of the sport. I was fortunate enough to spend some time with him off the track as well. A great guy, great sense of humour, and an incredible competitor, he was always very competitive and carried his passion for Formula 1 until his last breath.
"I think just we're going to miss him and I was fortunate enough as well to spend time at Williams working with him and his Williams family, so my thoughts are with his family. It's definitely a big loss for Formula 1; we're going to miss him very much," he concluded.