Wolff: Mercedes won't play 'musical chairs' with Bottas and Russell in 2021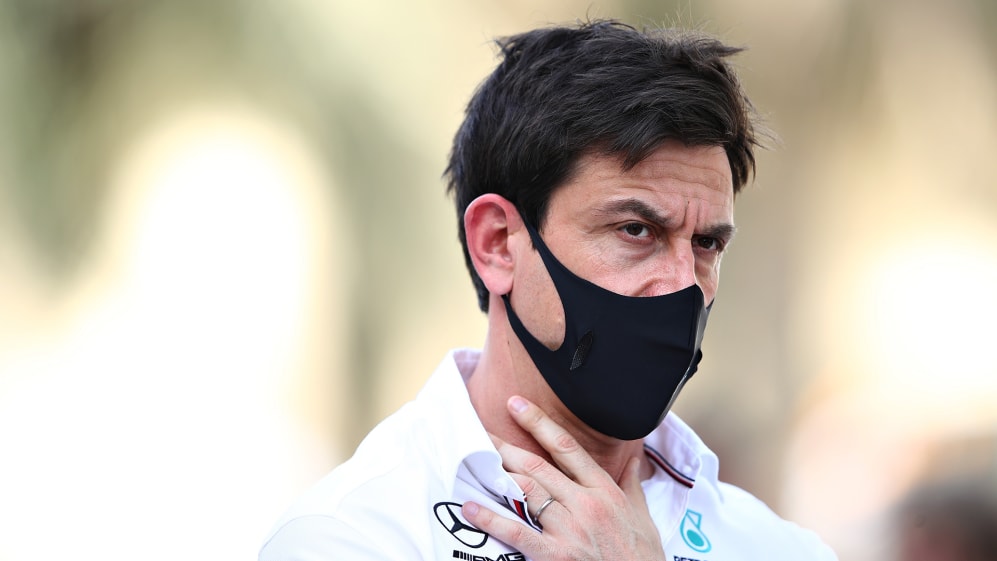 It was a feisty Valtteri Bottas that faced the media on Thursday in Spain, telling them in no-nonsense terms that reports he could be replaced at Mercedes mid-season was just 'bulls***' flying around'.
And on Friday his boss backed up that statement, saying the Silver Arrows have no intention of swapping out the Finn during the 2021 campaign.
READ MORE: 'As a team we don't do that' – Bottas dismisses reports he could be replaced mid-season by Russell
After watching Bottas finish P1 and P2 respectively in Friday's two practice sessions in Barcelona, Mercedes team principal Toto Wolff had his say on reports in certain media that Williams driver (and Mercedes protege) George Russell could take the Finn's seat before the year is out.
Asked if Bottas would line up alongside Lewis Hamilton for the whole of the 2021 season, Wolff said: "Yeah, absolutely, unless he gets flu and can't drive he's going to be in that car.
"I see no reason to change as these guys over there [gesturing to Red Bull] like to play, how do you say with the chairs? Musical chairs. So nope, no change expected."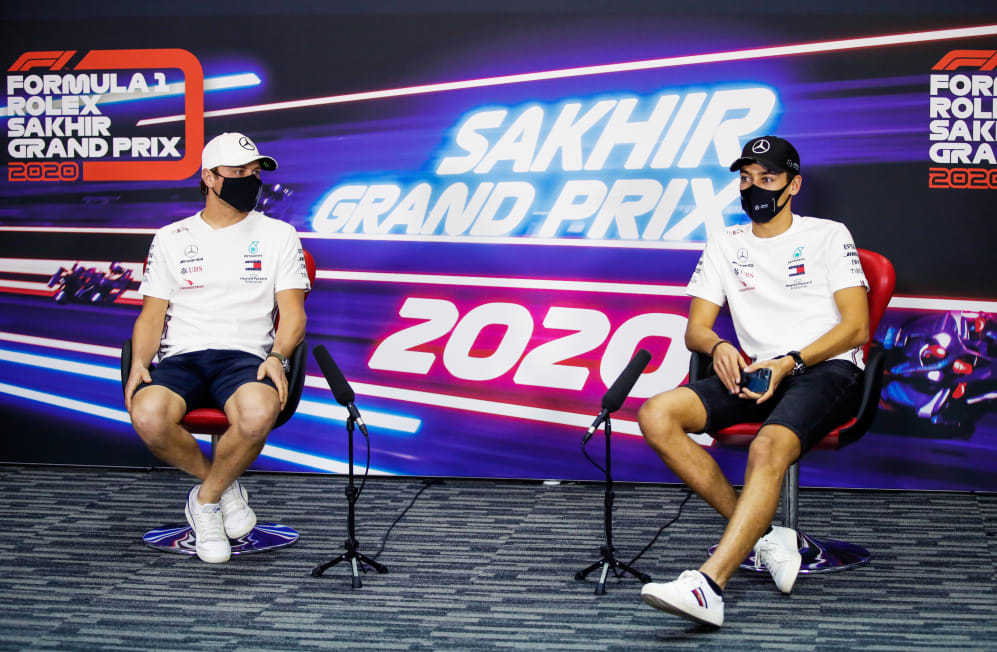 On Thursday, Bottas had alluded to Red Bull being the only team to swap drivers mid-season, given they've done it twice in the past six years.
Asked about whether there was a philosophical difference between the two teams regarding how they handle drivers, Wolff used an unusual analogy: "If you're not happy with your wife and you start to look for other ones it's not going to improve the relationship," he said.
"I try to work on the relationship with my driver and achieve the best result for him before I'm starting to flirt with somebody else."
Bottas has driven for Mercedes since 2017, scoring nine wins, 17 poles and 49 podiums for the team, as well as helping them win four of their seven-straight constuctors' titles.