Wolff praises Mercedes strategists for 'faultless execution' in Hamilton's Barcelona win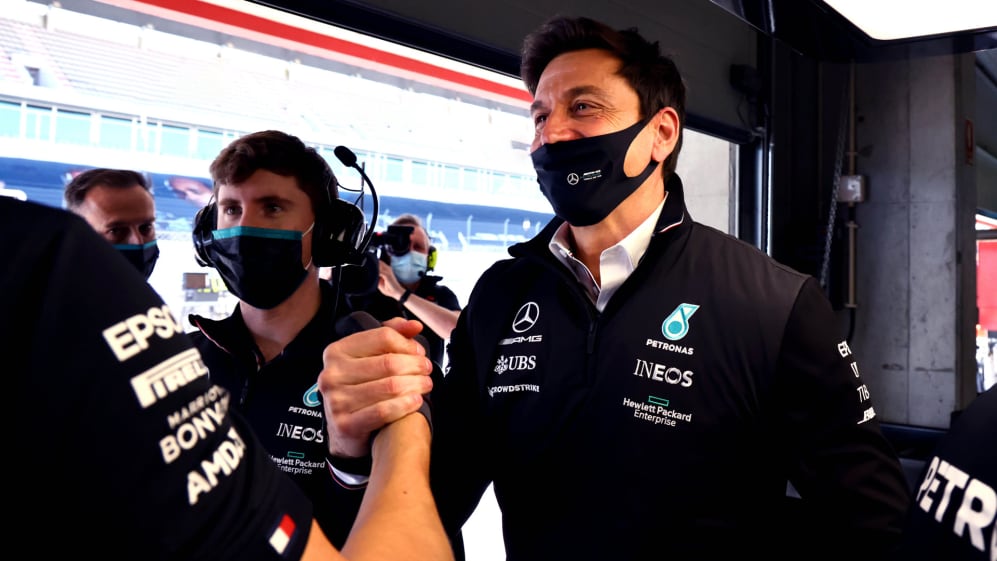 Mercedes Team Principal Toto Wolff has tipped his hat to the group of mathematicians and strategists plugging away back at their Brackley base – and those working trackside – for engineering a win for Lewis Hamilton on Sunday in Spain.
The straight-shooting team boss was ecstatic after a two-stop strategy, executed perfectly by Hamilton at the Circuit de Barcelona-Catalunya, overturned Max Verstappen's lead and gave Mercedes a 29-point buffer in the Constructors' Championship.
Wolff said "The atmosphere was fantastic and I really need to take my hat off from the group of strategists, led by James [Vowles] and all the group back in Brackley. We had almost faultless execution and today we were behind. We were behind but we were able to, or we were in a position to, make that call because we had the gap.
READ MORE: I learnt more about Verstappen in Spanish GP than all other races put together, says Hamilton
"They are just fantastic and the mathematicians and strategists coming up with all the simulations, you ask for a plan... and in our plan, if we had to stop now, we would end up catching him one lap to the end, and we would have a tyre differential of 1.4s, and we believed that it is enough and we trust them and we trust the data.
He added, jokingly: "But they were terribly wrong. We caught him four laps to the end."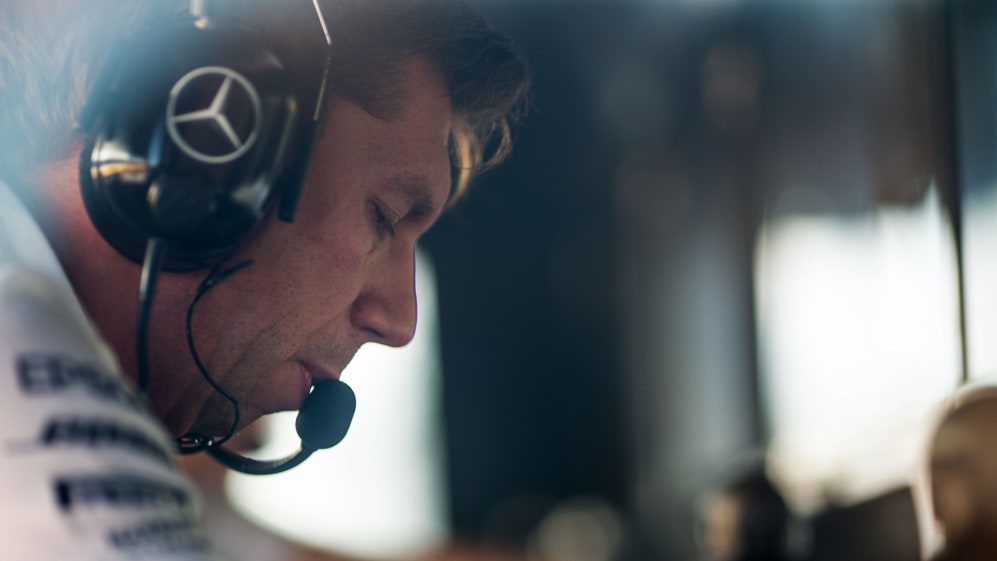 Hamilton pitted on Lap 28, after Verstappen, and caught his rival by surprise with another stop on Lap 42. He emerged more than 20 seconds behind the Dutchman yet ended up ahead of him after a Lap 60 pass. Wolff went on to explain why the strategy team banked on the "difficult" call to pit again.
"I think on pace it very much swings in Red Bull's favour on Saturday, probably on Sunday towards us. Our car seems to be good on the tyres," he added.
READ MORE: Horner praises pit crew after unexpected Verstappen stop – but admits Red Bull lacked pace to win
"Then you have less to lose, you end up second on the road where you are anyway, or first. It was nevertheless still a difficult call, because Lewis was so close to Max, in his DRS before he decided to go on the two-stop, and this is really where the strategy team comes into play, saying the probability's higher that we overtake them at the end of the race than now on a tyre that is only five laps younger."
And he concluded by crediting the mindset of the squad at Brackley and on the pitwall for his team's victory as Mercedes retain their lead in the standings and Hamilton extends to a 14-point lead in the drivers' standings.
HIGHLIGHTS: Watch all the action from the Spanish GP as Hamilton beats Verstappen to victory
"The guys and girls in the team are doing a really good job. Even on the days we lose, we learn and I think the mindset is right, and when our car's not quick enough we're still able to extrapolate good performances," he said.
"But we never rest, never have any sense of entitlement. In two weeks it can swing in the other direction, and then it will be a weekend to learn."
Next up, Formula 1 takes to the glamorous streets of Monaco, which returns to the calendar after being cancelled last season.