Wolff predicts 'super tricky job' for Red Bull amid Verstappen and Perez battle but Horner embraces 'luxury problem'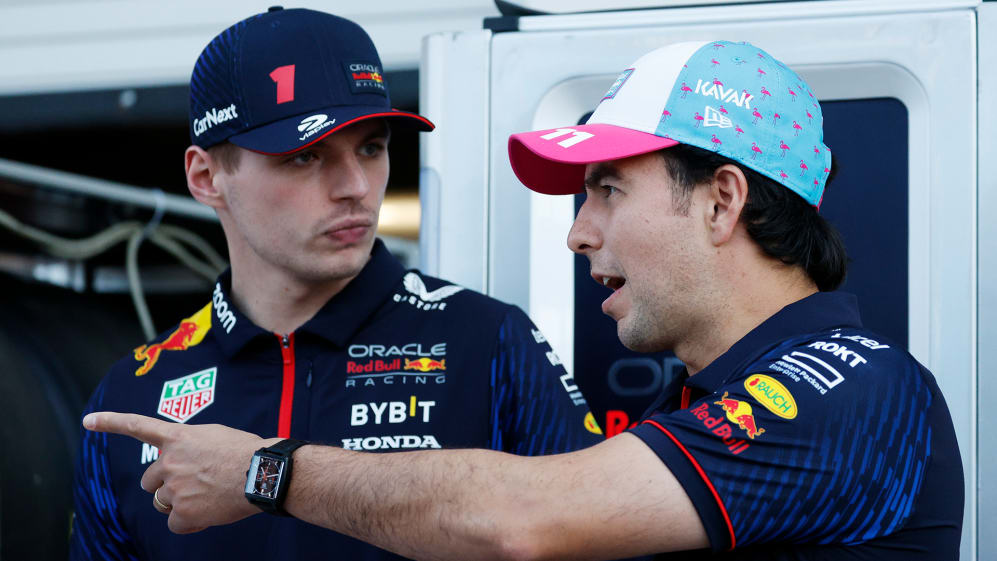 Mercedes boss Toto Wolff believes that Red Bull counterpart Christian Horner faces a "very tricky job" during the 2023 season as he attempts to keep control of a developing intra-team battle between drivers Max Verstappen and Sergio Perez.
With Red Bull enjoying an impressive start to the new campaign, Verstappen and Perez are comfortably clear at the top of the drivers' standings – just six points separating them after the Mexican's Sprint and Grand Prix double in Azerbaijan.
READ MORE: Verstappen not surprised by internal battle at Red Bull as Perez vows to keep team mate 'under pressure'
Speaking in Miami, where Perez will start from pole position and Verstappen a lowly ninth after a mistake during Q3, the respective chiefs covered the challenges involved in keeping team mates fighting for a championship happy, something Wolff has more recent experience of after several tense title races involving Nico Rosberg and Lewis Hamilton from 2014 to 2016.
"From my past it's a super tricky job for Christian and the team," said Wolff. "Both drivers will obviously try to always feel that they are fairly and equally treated, while at the same time trying to have an advantage.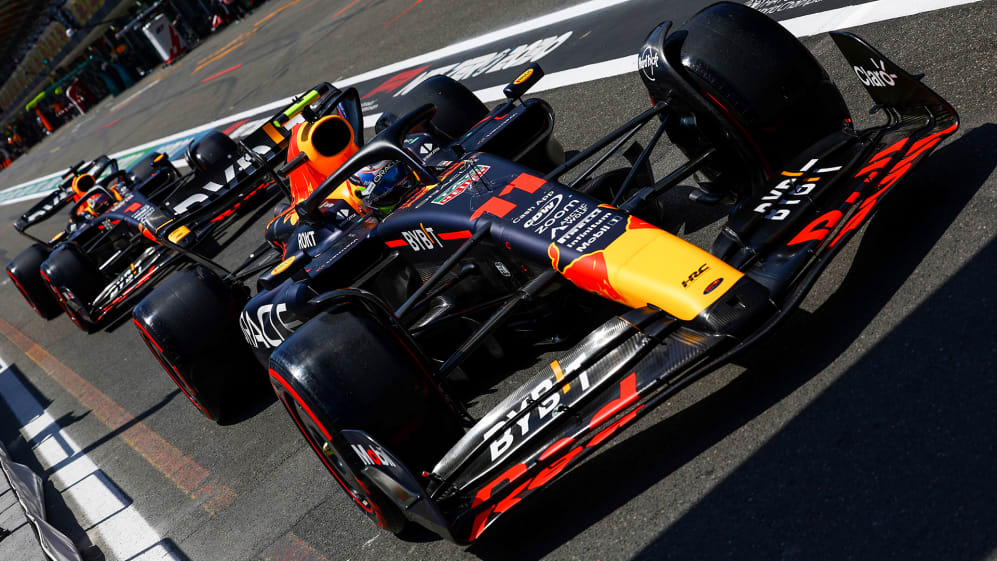 "I think in our team it was important to maintain a lot of transparency and clarity, discuss things before we actually go racing on a Sunday, put boundaries [in place]. At the end, both drivers – even with Nico and Lewis – respected the team's opinion, while we acknowledged that they have a fight on between the two of them.
"Going back in time, there are things that [we] probably would have done differently, in 2016 particularly. But getting the balance right between accepting that these two guys are racing for a championship, and it's within the same garage, and at the same time they are part of a larger structure, I think that's not always easy, because they are very competitive animals."
READ MORE: Prost vs Senna, Mansell vs Piquet and more – F1's fiercest team mate rivalries
When it was his turn to answer, Horner could not resist a cheeky dig at rival team boss Wolff, before getting serious and explaining what Red Bull are doing to maintain driver harmony – having also experienced some intra-team rivalry between Sebastian Vettel and Mark Webber during their 2010-13 title-winning run.
"We do everything that Toto said but just do it a bit better!" Horner joked. "No, look, I think that it's a luxury problem first of all; I think any Team Principal in the pit lane would hope to have that issue.
"It's something that we experienced before and I think the most key thing, as Toto was mentioning, is to ensure that paranoia doesn't creep in, that both drivers are treated equally. You go to pains to provide equality to the point of who drives out of the garage first each weekend, it alternates… It even alternates in the debrief who talks first.
"But it's racing, it's F1, and occasionally something will happen like a Safety Car or a pit stop... You can't control every aspect within the sport, there are still variables.
FORMULA WHY: What are the reasons behind the US hosting three F1 races in 2023?
"I think so long as the drivers know that they're both getting an equal chance and that it's ultimately down to what they do on the circuit, that's where you want it to play out, not through reliability, for example, to play a key role in a championship fight between your two drivers within your own team."
Perez, who headed into the Miami weekend vowing to keep his team mate "under pressure", now has a golden opportunity to claim the championship lead by starting at the front of the grid, with Verstappen on the fifth row and facing a recovery drive.