Verstappen not surprised by internal battle at Red Bull as Perez vows to keep team mate 'under pressure'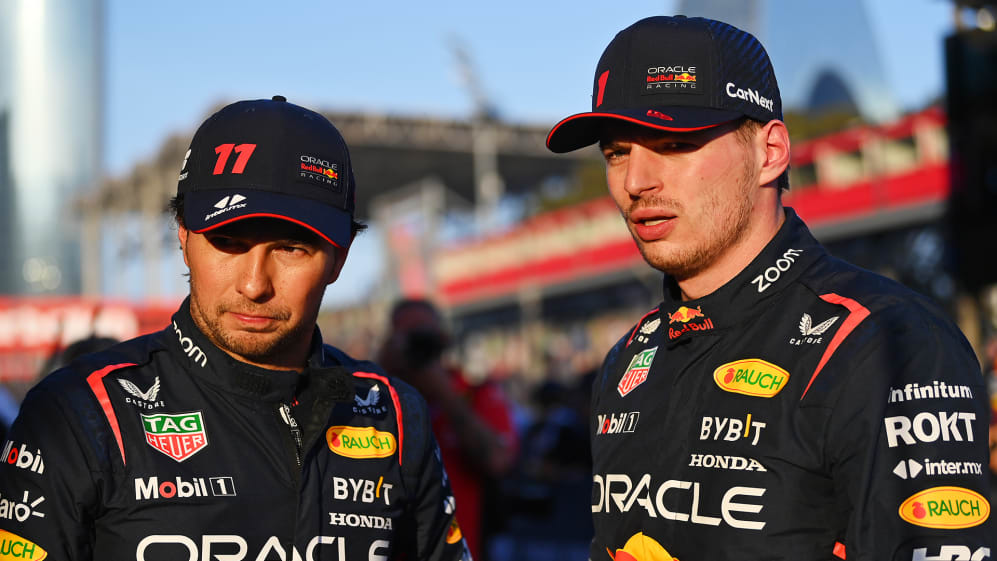 Max Verstappen says it is "quite normal" that he and Sergio Perez have found themselves separated by only a handful of points at the top of the 2023 drivers' standings after four races, given Red Bull's early-season advantage over the field.
Verstappen and Perez took a victory apiece at the first two rounds in Bahrain and Saudi Arabia, only for the Mexican to fall 15 points away after an incident-strewn qualifying day in Australia forced him into a recovery drive from the pit lane to fifth, while the Dutchman bagged another win.
IT'S RACE WEEK: 5 storylines we're excited about ahead of the Miami Grand Prix
However, Perez maximised the first Sprint weekend of the season in Azerbaijan last time out to take a brace of victories across Saturday and Sunday and slash Verstappen's championship advantage to six points.
Asked for his thoughts on the intra-team situation as things stand, Verstappen said: "We know that we have a very quick car, so it's quite normal that it's between the two of us at the moment – so there's nothing new there.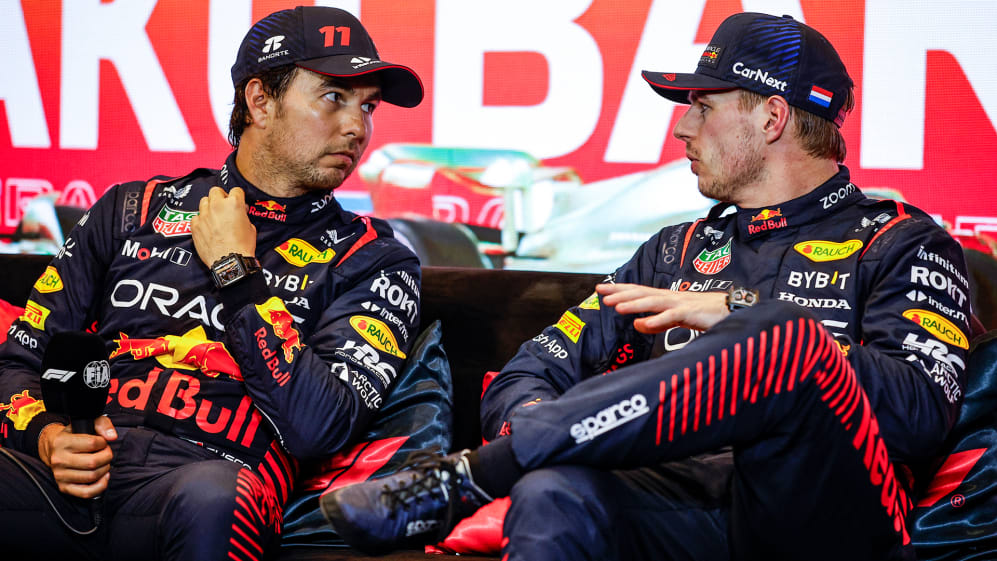 "Between us we have a good understanding, a good relationship. I think what we want to focus on is just to try and make the car better and faster, to try and stay ahead of everyone else. That's the main objective and then the rest you will do on the track anyway."
With five of Perez's six F1 wins to date being claimed at street tracks, and several still to come on the 2023 calendar, Verstappen was asked where he thinks his team mate is able to make the difference in these environments.
FIRST LOOK: Red Bull reveal striking fan-designed livery for Miami Grand Prix
"I think sometimes some tracks probably suit you a bit better," he commented. "For Checo, his driving style, the way he likes the car, probably it suits [him] a bit better to [be on a] street circuit.
"I personally don't really enjoy street circuits, so probably there is something also in that – I prefer more the fast corners, but that's how it goes… You have a few street circuits on the calendar, a few normal tracks as well."
As for whether he expects another two-horse race at the Miami International Autodrome, Verstappen laughed: "I hope so! I think the car is very quick. But let's see. We know in qualifying it's close, but in the race, normally our car is pretty good."
Meanwhile, Perez offered a simple response when asked for his take on the situation and how he can sustain a title challenge, saying: "By winning races – pretty simple. It's just by winning races and keeping Max under pressure."
NEED TO KNOW: The most important facts, stats and trivia ahead of the 2023 Miami Grand Prix
He added: "I'm really excited, I'm really looking forward to this weekend, to make sure we are competitive, to make sure we deliver when it matters. It's a new opportunity for us, so I'm really looking forward to it."
While Verstappen heads Perez by half a dozen points in the drivers' standings, Red Bull hold a margin of 93 over nearest rivals Aston Martin in the constructors' battle.
Watch the Miami GP live with F1 TV Pro
For the Miami Grand Prix, F1 TV Pro is offering a 7-day free trial so you can test drive the service for free in selected countries (USA, Canada, Netherlands and Brazil). Jump in. Start your 7-day free trial now.*
*Renews to full price unless cancelled. Web and app only. Excludes previous free trialists. T&cs apply.