Wolff ready for things to get feisty in F1 Sprint, as Hamilton promises to 'bring out the lion'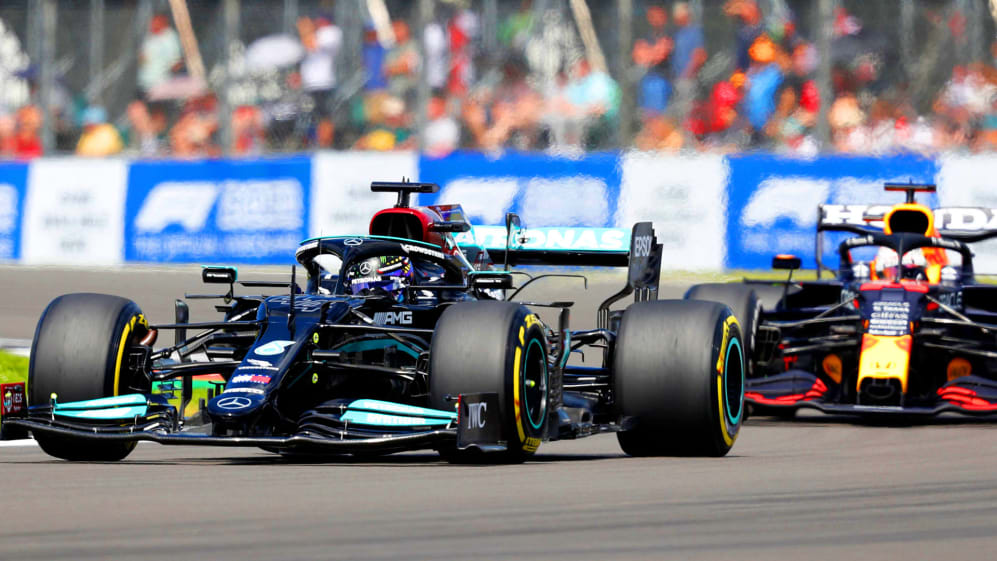 One big question throughout the British Grand Prix weekend has been how the drivers planned to approach the inaugural F1 Sprint – a 100km, pit stop-less encounter on Saturday afternoon at Silverstone. But Mercedes team boss Toto Wolff said he was prepared for the action to get "feisty" – with Lewis Hamilton, starting from P1, promising to go in "all guns blazing".
Wolff watched his driver take a stunning P1 in Friday evening's qualifying session, edging the Red Bull of title rival Max Verstappen by just 0.075s in front of a delighted partisan crowd.
SIDE-BY-SIDE: Find out how Hamilton JUST got the better of Verstappen in qualifying at Silverstone
That puts Hamilton ahead of Verstappen on the front row for Formula 1's first ever Sprint, and asked how he expected the action to play out on Saturday afternoon, Wolff replied: "I think racing drivers, they just go when the lights are green, and hopefully not risking a lot. It would be a shame if one of the frontrunners would not start where they should start on Sunday. But if it gets feisty, it gets feisty."
Hamilton was visibly emotional after going fastest in qualifying for the first time since the Spanish Grand Prix back in May. But with pole for Sunday's race decided by the result of F1 Sprint, Hamilton revealed he was planning to go hard over what's set to be a 17-lap dash on Saturday.
"[I'm going into it] with my head up and just all guns blazing," said Hamilton. "I need to bring out the lion tomorrow and give it everything. It starts with the start, so we'll be practising that.
F1 SPRINT: What to expect on each day of Formula 1's new race weekend format at Silverstone
"Passing the Red Bull is not easy, so it really helps to be where we are. But we've got to get it off the line, and we've still got so many things and obstacles ahead of us. But the sprint race is going to be an interesting one. I think I've got the car where I need it, so we'll see."
The inaugural F1 Sprint takes place at 1630 local time. Follow along with our coverage on F1.com and F1 TV.