Wolff says 'best scenario' for Mercedes in Bahrain is to be on Red Bull's pace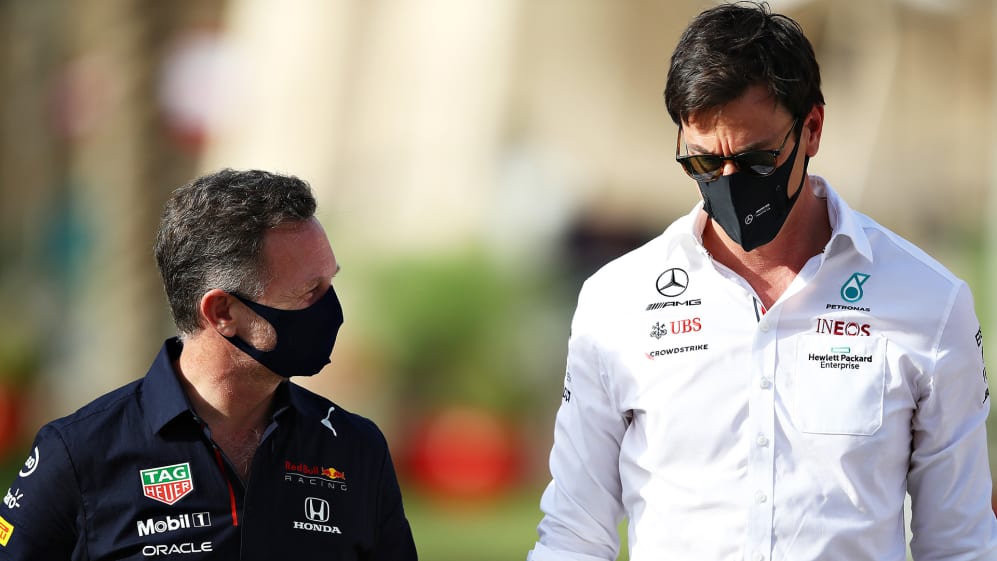 Mercedes find themselves in the strange position of looking like underdogs coming into the 2021 season opener, and Team Principal Toto Wolff admitted on Friday at the Bahrain Grand Prix that he'd be satisfied with simply matching the pace of rivals Red Bull at Formula 1's first race weekend of the year.
Free Practice 1 in Bahrain – albeit that it's run in unrepresentative daytime conditions – appeared to reaffirm the gap between Mercedes and Red Bull that fans saw at pre-season testing, Red Bull's Max Verstappen going quickest of all, as Mercedes' Valtteri Bottas in P2 could only get within 0.298s of the Dutch driver – as Lewis Hamilton ended up fourth, over half a second off the Red Bull.
FP1: Verstappen quickest in first practice in Bahrain as 2021 season gets up and running
And speaking in the team principals' press conference on Friday, Wolff explained where his team were lacking compared to Red Bull.
"With us, testing didn't go so smoothly," said Wolff. "We lost quite some time with little gremlins and never found the sweet spot of the car. There was a lot of work being done in the last 10 days in between and I think we've found the paths forward that make the car more predictable.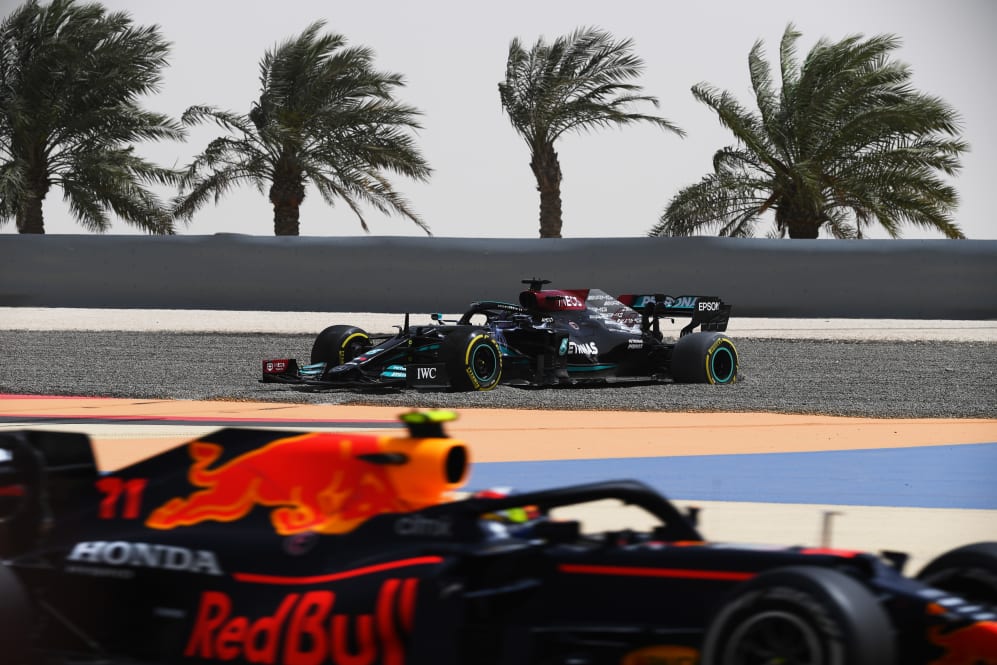 "Even if it looks like it was a carry forward car [from 2020 to 2021], I think we probably suffered more with the change of regulations than the cars with the higher rake, and the Red Bull has followed that concept for many years. So it's maybe more difficult for us to recover some of the lost downforce.
"But so far, what I've seen and what I hope is that we can have a really tough fight; it's what the fans want to see and what we would like to have," Wolff added. "I think if we are behind, then we just need to catch up and do a good job. If we're just about on the same pace – which I would consider today maybe as the best possible scenario for us – then we're up for the fight with another great team."
READ MORE: Odds and betting lines for the Bahrain GP – With Hamilton not the favourite for the season opener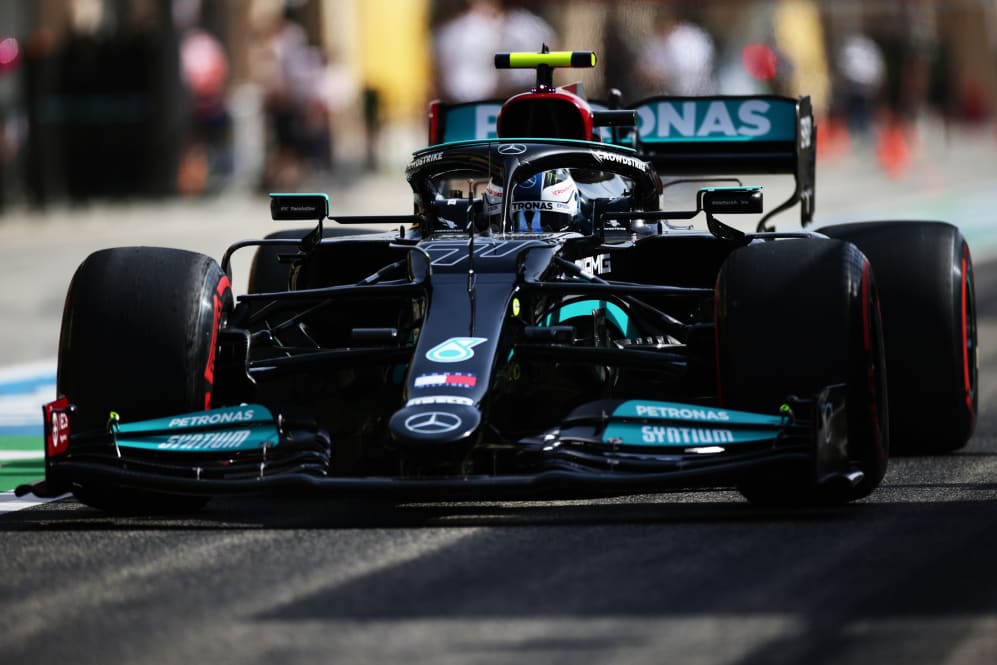 The Mercedes W12 at least looked more driveable in FP1 in Bahrain than it had done in pre-season testing, where both Hamilton and Bottas struggled to keep the car on the track at times, Hamilton suffering two high-profile spins while Bottas too admitted he was never fully comfortable in the machine.
READ MORE: Verstappen not getting distracted by Red Bull's 'favourites' tag ahead of 2021 kick-off
But asked if minor balance changes to the set-up of the W12 had made it more user-friendly for Bottas and Hamilton this weekend, Wolff replied: "It wasn't minor balance changes. It was rethinking the sweet spot of the car, also in combination with the tyres.
"The snappiness on the rear is much better and now it's about tuning it for the meaningful sessions, [on Saturday] and on Sunday, and seeing whether the car is still behaving nicer than in testing or not."