Verstappen not getting distracted by Red Bull's 'favourites' tag ahead of 2021 kick-off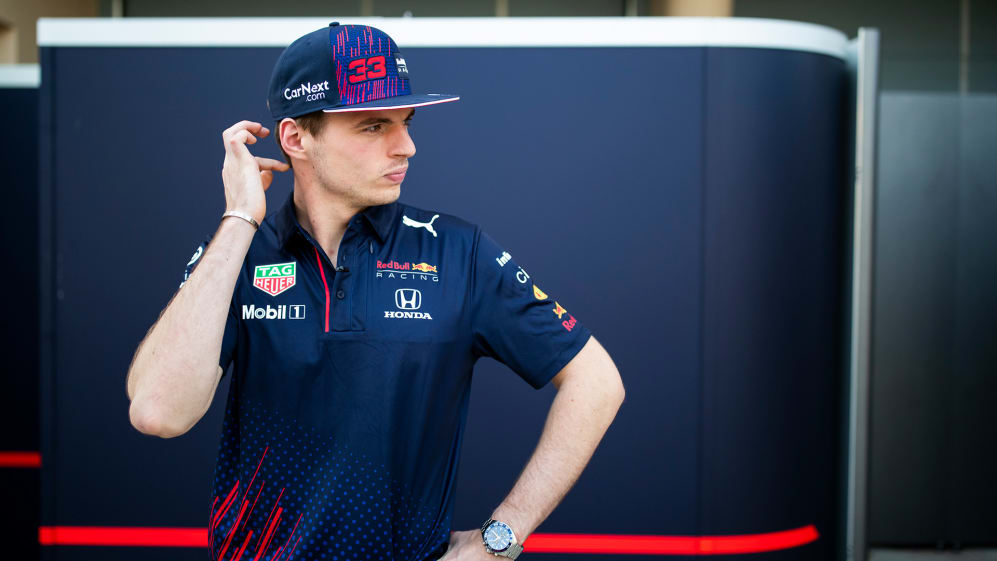 There's been some friendly finger-pointing going on between Mercedes and Red Bull in the build up to the start of the 2021 season, with both teams keen to label the other as favourites heading into the opening Bahrain Grand Prix. But despite all the talk of this being his best chance yet to become a Formula 1 world champion, Max Verstappen said he was refusing to get distracted.
It was Mercedes' toughest pre-season test in the hybrid era that particularly set tongues wagging about whether this was finally Red Bull's year, with Lewis Hamilton and Valtteri Bottas recording the lowest combined number of laps of any team's drivers and appearing to struggle generally with driving the Mercedes W12. That was in contrast to Verstappen, new team mate Sergio Perez and Red Bull themselves, who recorded decent mileage while ending the test with the fastest time of all.
READ MORE: Mercedes 'trying to move the spotlight away from themselves' by calling Red Bull favourites, says Horner
But having already said after testing that Red Bull would be "stupid" to ignore Mercedes' threat this season, Verstappen opened up about his disdain for the 'favourites' label heading into the season.
"It's just because it doesn't matter," the Dutchman responded, when asked on Thursday in Bahrain why he didn't like being called a 'favourite'. "What matters is that you perform on track when it counts and when you can score the points. I think you just have to focus on your job and just stay calm, stay focused, because it just distracts you."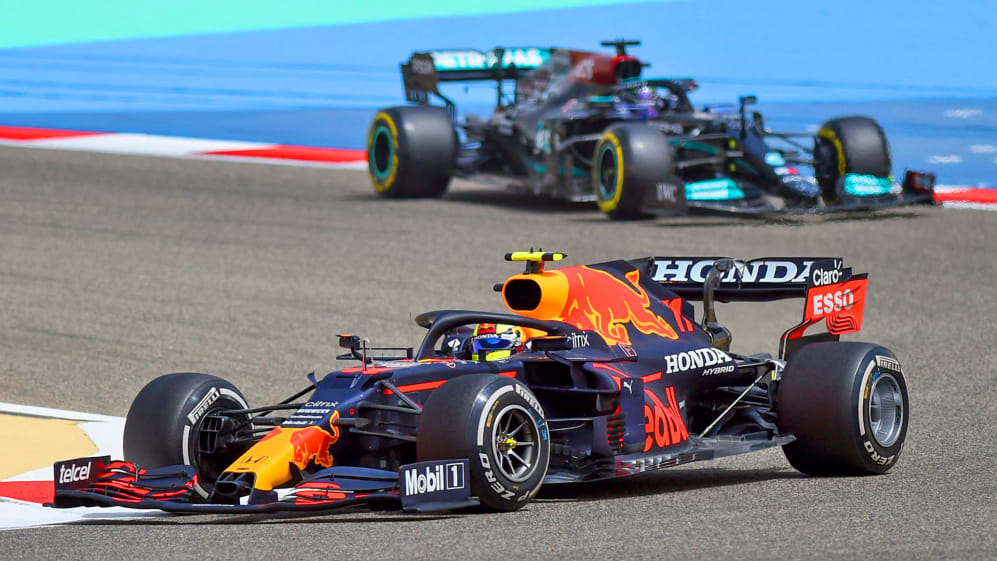 Helping Verstappen to perform on track this year will be both a Red Bull RB16B that looks to be a step change improvement over the RB16 from last year, along with a new team mate in Perez who boasts significantly more experience than either of Verstappen's previous two team mates, Pierre Gasly and Alex Albon.
READ MORE: Perez explains how he's having to adapt to 'totally different' RB16B after switch from Racing Point
And Verstappen said that the new pairing were already working well together – while praising the "predictable" quality of Red Bull's 2021 challenger.
"I've known Checo [as Perez is known] now for many years here in the paddock, and of course now that we are team mates, you get a bit more of an insight into how Checo is working," said Verstappen. "I think everything so far is running very smooth and the feedback – we're both heading in the same direction. At least I hope it's the right direction!
"I think the most important thing to feel [in testing] was that the car is quite predictable, even with the changes in the wind direction and temperature, so that felt good," he added of the RB16B. "I just hope that as a team now, we can really score a good amount of points and really put the pressure on Mercedes every single race weekend."
We'll get to see how Red Bull and Mercedes measure up when the two sides face off over the Bahrain Grand Prix weekend.