Wolff says reluctant Hamilton 'starting to see benefits' of simulator work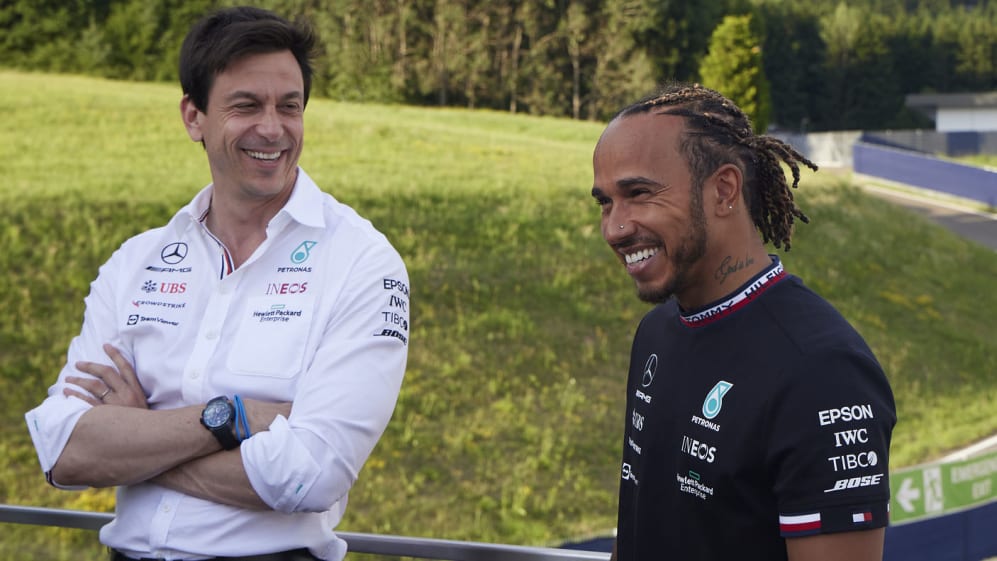 Earlier this year, Lewis Hamilton made the stark revelation that he drove only around 20 laps a year in Mercedes' simulator. But it appears the seven-time champion may have changed his tune, with team boss Toto Wolff revealing that Hamilton is beginning to see the benefits of the simulator, given the tight title fight with Red Bull.
In an interview with former F1 driver Martin Brundle earlier this season, Hamilton revealed: "I hardly ever drive on the simulator. I maybe do 20 laps a year, maybe. I have no interest in the simulator."
READ MORE: Hamilton credits extra sim work and 'energy of the fans' after beating Verstappen in British GP qualifying
But having spent both Tuesday and Friday morning before the start of the British Grand Prix weekend working in Mercedes' simulator in Brackley, Wolff said that Hamilton was starting to appreciate the chance to grab 'every single marginal gain' offered by the sim.
"Yes, the simulator wasn't his most favourite tool in the past," said Wolff. "But I think we've developed it to a level that is quite good and made it best in class, and he's started to see the benefits of it. This fight is so tough that you need to just grab every single marginal gain, and that's why we've progressed together to better understand the car also with the tool of the simulator."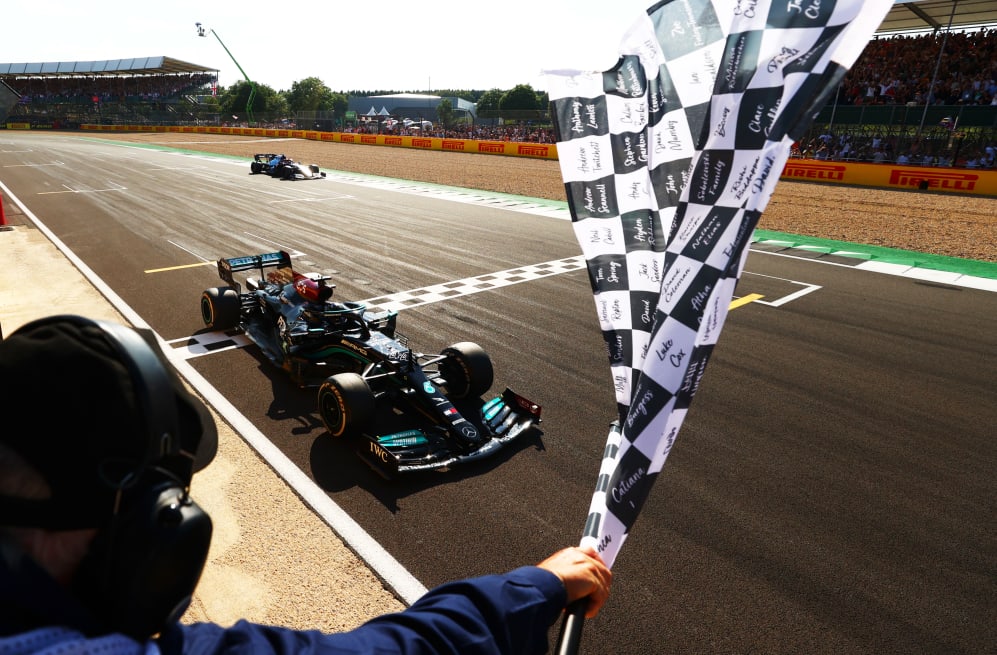 Simulator work was all the more important for Mercedes at Silverstone, given they brought their last major upgrade package of the year to the British Grand Prix – with Hamilton rewarding the team by claiming their first victory since the Spanish Grand Prix in May in the updated W12.
READ MORE: Allison reveals what Mercedes were so keen to show FIA stewards in aftermath of Hamilton-Verstappen crash
And Wolff said he was pleased with how the new package had performed for Mercedes across the Silverstone weekend, adding that he believed Mercedes had now halved the pace gap to Red Bull.
"The upgrades weren't big, but if you keep adding them up it can make a difference," he said. "I think we're still a little bit down on performance, no doubt about that. I think in race pace it would have been pretty similar.
"[But] we halved the deficit [to Red Bull] in terms of performance, and you just need to mobilise everything in your arsenal of weapons and that's what [Lewis] is doing as a driver and we as a team.
"There are going to be trickier ones, there's going to be better ones," added Wolff, "but scoring these big points [at Silverstone] is important."
TECH TUESDAY: Mercedes' last big 2021 upgrade that helped Hamilton to Silverstone victory
Mercedes now sit just four points adrift of Red Bull in the constructors' standings, having outscored their rivals 43 points to three across the Silverstone weekend.