Podcast
'You have to go for it' – Russell on why the first F1 Sprint is a great opportunity for Williams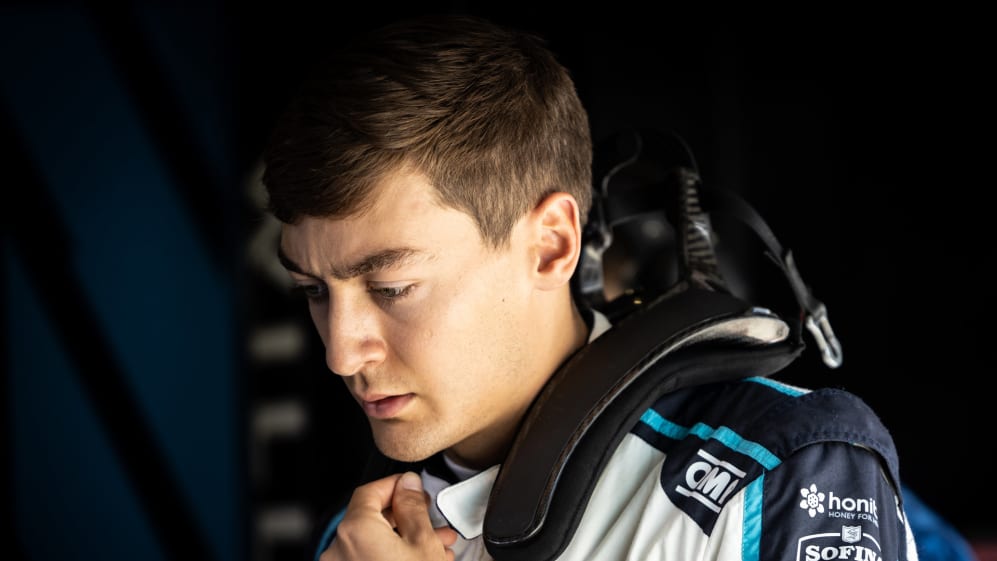 The all-new F1 Sprint event will take place at Silverstone this weekend, but with the finishing order from that determining the grid for Sunday's British Grand Prix, will it be all about protecting what you've got, or taking risks to try to get yourself up the order? George Russell, this week's guest on our F1 Nation podcast, knows exactly how he's going to approach it...
The Williams driver joined pod hosts Damon Hill and Tom Clarkson to discuss that, as well as his Imola crash with Valtteri Bottas, his own future at Williams, those links to the second seat at Mercedes, and how he's raring to go for his home race this weekend – which will feature the first ever F1 Sprint, the 100km dash on the Saturday between qualifying and the Grand Prix itself. So will Russell tackle it conservatively or go all guns blazing?
READ MORE: Everything you need to know about the F1 Sprint format – including how it works
"If everybody's conservative then it gives an opportunity for the one who's going to put a bit more out there, so obviously if I were [Max] Verstappen or Lewis [Hamilton] at the front of the grid, you're not going to go for a reckless overtake and risk not finishing the race because they can qualify in the top five," he said. "Or start in the top five or still finish first and second.
"In a position like ours, when you're at the back of the grid, you have to go for it. So, this is an opportunity because there are going to be people having a different approach, you know?"
The Briton missed out on his maiden points for Williams in Austria after an epic battle with two-time champion Fernando Alonso at the end of the race as he eventually finished 11th, but says his recent success in qualifying – with a Q3 appearance last time out – will spur him on in Silverstone's Sprint.
"We've often been good in qualifying," he continued. "If we can start ahead of some faster cars who are maybe going to play it a bit more conservative than we are, or starting just behind some cars that are going to be a bit more conservative than we are, maybe that offers us an opportunity – I'm ready for it," he concluded.
Listen to F1 Nation in the player above, on Spotify, or Apple Podcasts.
DRIVER MARKET: What's the latest on who will secure the key seats at Mercedes, Red Bull and more in 2022?