'You need a special driving style for our car which is not natural for Ricciardo' says McLaren boss Seidl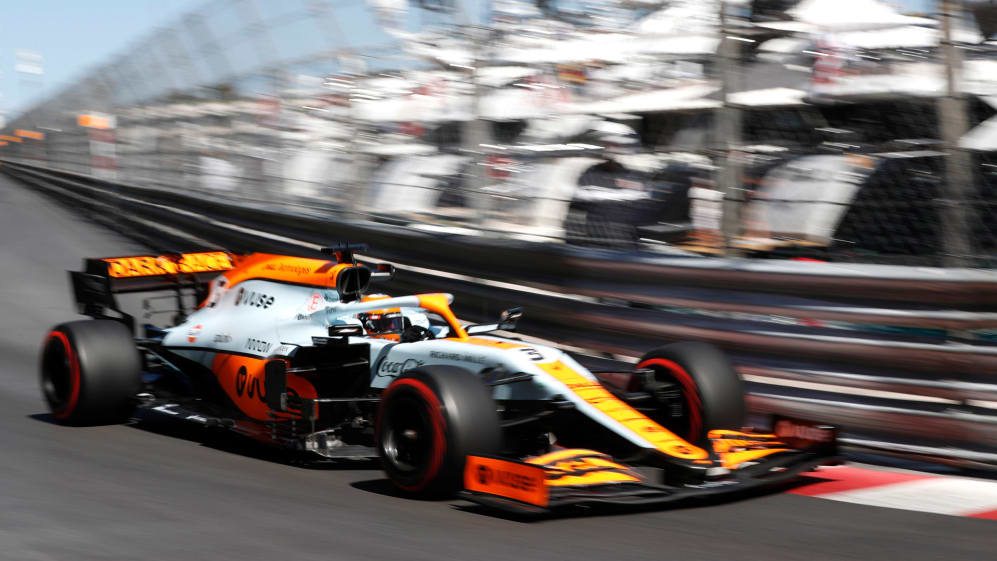 After Daniel Ricciardo's difficult Monaco Grand Prix, his McLaren boss Andreas Seidl has said that the Australian is struggling because the MCL35M requires a unique driving style that goes against his natural instincts.
While Lando Norris finished third in Monaco, Ricciardo finished 12th – having been lapped by Norris – and remarked after the race that he was "just nowhere". The new McLaren recruit has 24 points to Norris's 56 after five rounds, but, given that he's won seven Grands Prix and taken 31 career podiums, why is Ricciardo struggling?
READ MORE: 'I was just nowhere' – Ricciardo happy to move on from 'miserable' Monaco weekend
That question was pitched to McLaren Team Principal Seidl after the Monaco GP, and he replied: "In order to drive our car fast at the moment, you need a special driving style which is not natural for Daniel. That's why it's not easy for him to get the laps in and extract the performance.
"We simply have to keep working together as one team: Stay calm, keep learning, keep analysing and do two things, which is him further adapting to our car, because he sees that the potential is there, which is the positive thing for him to see that and that Lando can pull it off.
"And at the same time we look at the team side as well to see what we can do to help him on the car side, to get back this natural feeling, which you need to go fast. That's where we are," Seidl explained.
Ricciardo is still a solid eighth in the standings with 18 rounds to go, including the next one in Azerbaijan – where he won in 2017 for Red Bull from 10th on the grid. His McLaren boss said that his driver must look ahead, having scored solid points in the first four rounds of the season – even recovering from 16th to ninth in Portugal.
WATCH: Leclerc's Q3 crash, Bottas' agonising pitstop and more – Top 10 onboards from Monaco
"Overall, it's important now to simply put this weekend behind us together with him and simply continue our journey in Baku. I think if you look back to the beginning of the season, we have made good steps forward with him," added the McLaren boss.
The Woking team have just a two-point buffer over Ferrari, after ex-McLaren racer Carlos Sainz scored a podium for the Scuderia in Monaco.