You speak, we listen – the latest F1 Live Timing improvements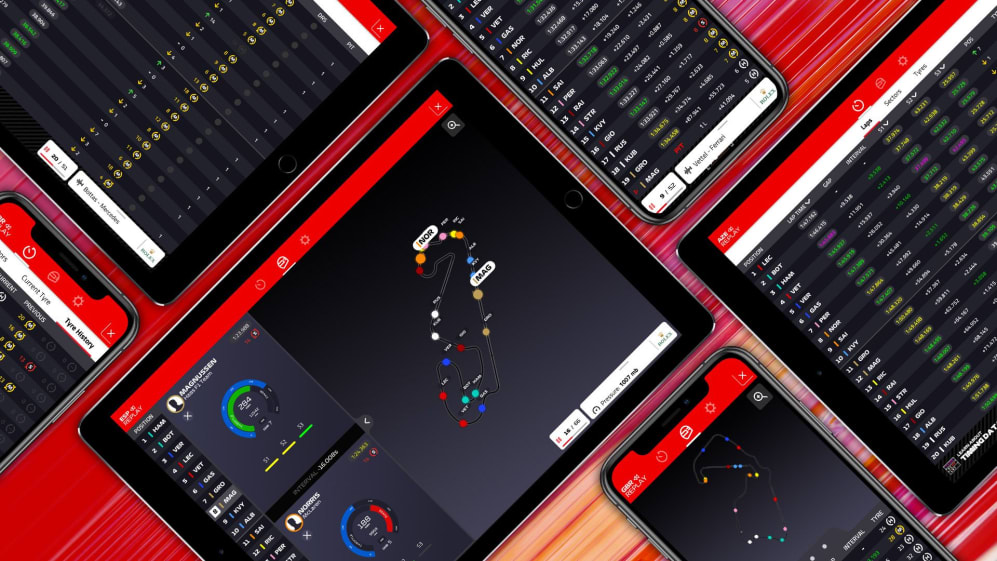 Our F1 Fan Voice portal gives you the chance to influence various aspects of the sport, one of those being the official F1 App and its Live Timing service.
We've taken on board your feedback from F1 Fan Voice surveys, along with data gleaned from interviews regarding the app's design and user experience. The following changes have come about as a direct result:
Gap data
We are now able to show the Gap data point on the Sectors tab so that you can view the full breakdown of sector information, without losing the context of the gap between drivers.
Full sector times on Laps tab
We're now showing sector times rather than sector coloured indicators on the Laps tab. We're adding sector times to the driver-tracker screen on tablet, and sector performance indicators to the driver-tracker screen on mobile. Previously, only telemetry data would have been visible on this screen.
No more flashing animation for Gap and Interval
Timings in the Gap and Interval columns update on a loop/segment basis (roughly every 200 metres). In Live Timing, there used to be a quick animation which faded the old time difference out and the new time difference in.
Animating this for both the Gap and Interval approximately 25 times a lap for 20 drivers meant that on one lap, you could see around 1,000 animations in a minute and a half or so. Visual overload was what you told us, so we've removed the animation for an improved experience.
Opening up Live Timing before the session starts
Not being able to open Live Timing in the app until the second a session began was less than ideal. We've now made the necessary changes to let you join Live Timing before the session begins, so as soon as the racing starts you're already in there following what's happening.
It won't stop there, though - look out for further updates and new features as the season unfolds.
If you don't already have the official F1 App on your device, the latest version is available now via the App Store or Google Play - you'll be just in time for this weekend's German Grand Prix!
And if you want to get involved with F1 Fan Voice and air your views on all things Formula 1, sign up here – by contributing to our polls and surveys, you'll be in with a shot of winning an incredible monthly prize of Paddock passes for a Grand Prix of your choice.