'You'll see Alonso in action' – Abiteboul reveals plans to run two-time champion in test this year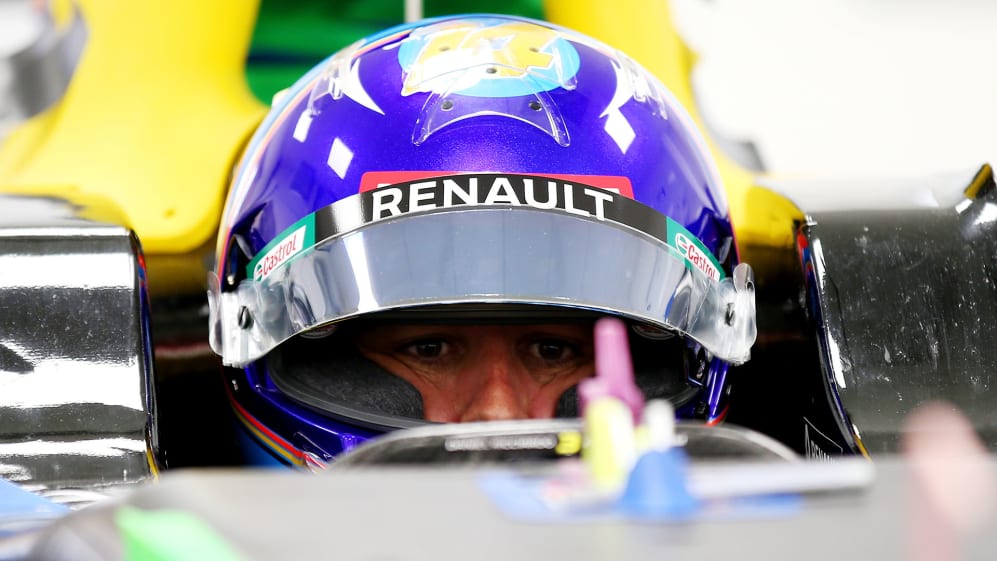 Fernando Alonso's announcement that he would return to Formula 1 with Renault in 2021 was one of the biggest news stories in a year that hasn't been short on news stories. And his new Team Principal Cyril Abiteboul revealed that the team were evaluating options for getting the two-time champion behind the wheel of an F1 car before the end of the year.
Alonso last drove an F1 car in April last year when he tested McLaren's MCL34 in Bahrain. But with his return to the Renault team with which he won his two titles now confirmed, Abiteboul said that his new driver was chomping at the bit to get back in the cockpit – with a number of options available to Renault to make that happen.
READ MORE: Alonso completes simulator session and seat fit at Renault as he bids to get 'ahead of the game' for 2021
"He's definitely keen on getting back behind the steering wheel," Abiteboul revealed in Sochi. "So you'll see that. We're building the programme, there is a couple of opportunities, within obviously the restrictions of the Sporting Regulations.
"Things like filming days that we've not done so far. There is a post-season test… so we'll see where we get there. We also have a two-year-old car programme that we can run pretty much anywhere, and we will probably do a bit of that also. So you'll see him in action. But I can't say here where and when exactly yet."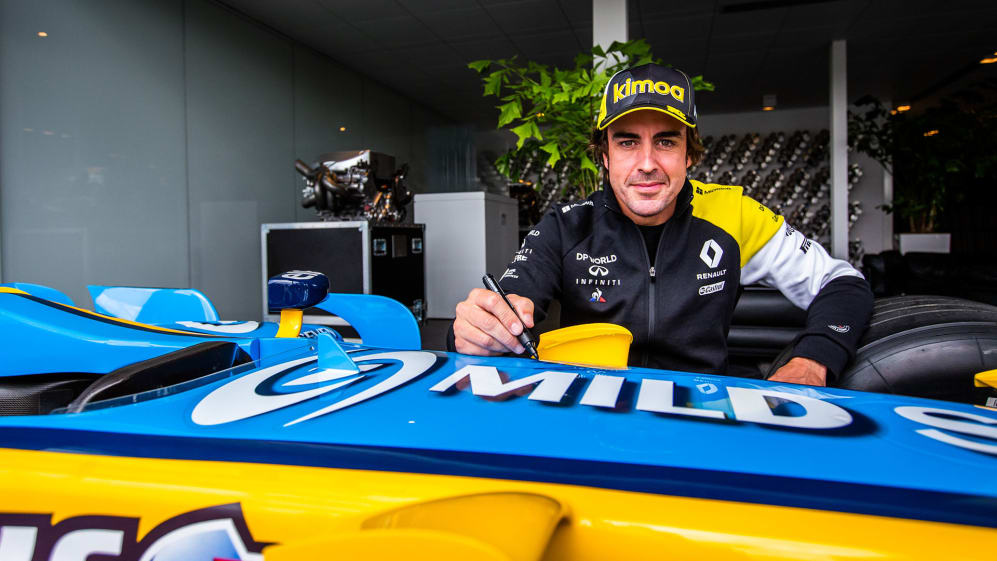 Alonso made a visit to Renault's Enstone and Viry factories in the United Kingdom and France earlier this week, a trip that included time on the team's simulator and a seat fitting. And Abiteboul revealed that the Spaniard had been "really impressed" by what he'd seen at both facilities, with Alonso having last driven for Renault in 2009.
"We saw Fernando was happy to be back – not yet in action, but back in the team environment," said Abiteboul. "In particular in the team that he knows and where he obviously has good souvenirs. But souvenirs are not a reflection of what's coming, what's going to happen. So we need also to be forward-looking.
READ MORE: 2022 F1 regulation changes play into Alonso's hands, says Symonds
"I can tell you he was really impressed by all the changes in Viry, all the new people, the energy, the drive, the determination that there is in Viry for developing a new [power unit] for what is now 2022.
"Obviously I'm biased when I say that, but it's something that is extremely important to us, to see Fernando and to see this pride and excitement in his eyes… [Now] we just need to work very hard to make sure that he has a car that he wants and also that he deserves."