'You've got to build them up to knock them down' – Steiner 'adapting' tough Netflix persona to help Haas rookies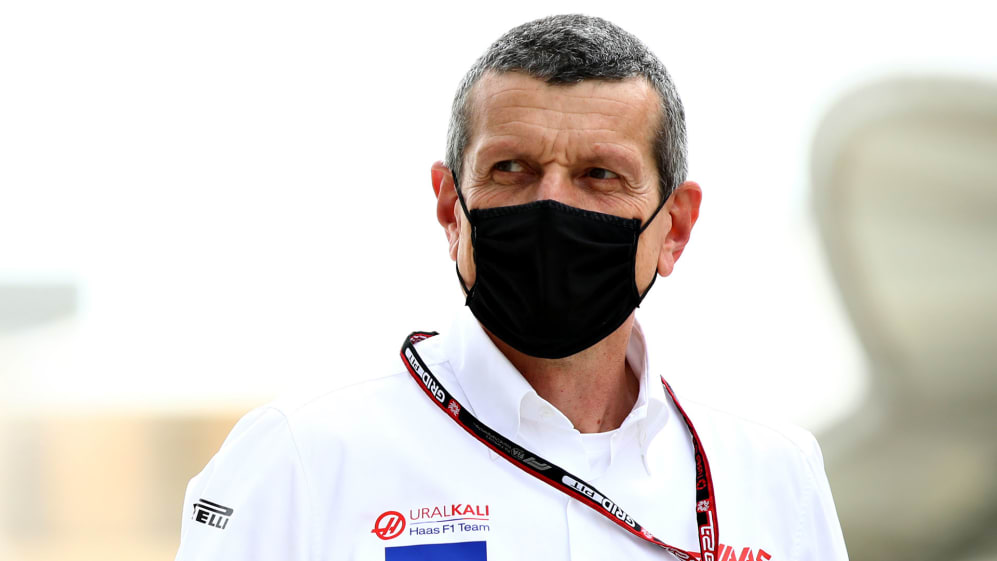 Haas had never run rookies in Formula 1 before this season. But with the team now running not one but two in 2021, Team Principal Guenther Steiner has admitted he's been forced to adapt his tough approach to his drivers – which has made him a star of Netflix's Drive To Survive series – in order to support Nikita Mazepin and Mick Schumacher.
In a bold move for their sixth season in the sport, Haas opted to replace both Kevin Magnussen and Romain Grosjean for 2021, promoting F2 drivers Mazepin and Schumacher in their place.
Steiner's comments both to and about Magnussen and Grosjean from Drive To Survive have become legendary – with Steiner joking at one point in Season 1, filmed at a Haas team dinner where Grosjean wasn't present, that the struggling French driver hadn't been invited "because he doesn't deserve food".
READ MORE: Wolff says Mercedes won't play 'musical chairs' with Bottas and Russell in 2021
But asked whether he'd been forced to adapt his "tough" approach to his rookie drivers this season – and whether we'd see a softer side to him in the future – Steiner replied: "I am adapting, I am rational. I'm fully aware they never did [F1].
"Putting them under pressure now is the complete wrong thing because you get the counter reaction. They need to learn, they need to get the confidence. First you need to build up the confidence – you've got to build them up to knock them down basically!
"So that is what I've tried to do, to build them up so they can do a good job, so that they're confident when they come here that they can perform for themselves, for the team, and then we see what is coming afterwards. But at the moment we need to build them up."
There have been errors from both Mazepin and Schumacher during their first three races in Formula 1, while Mazepin started his Spanish Grand Prix weekend with a trip into the gravel in Free Practice 1 after struggling for grip on the hard C1 tyres.
HIGHLIGHTS: See all the best action from the opening practice session for the Spanish GP
But speaking just after the session, Steiner said he was happy to excuse such mistakes as his drivers get up to speed with the demands of Formula 1, conceding that the team simply had "to get the best" out of Schumacher and Mazepin at this stage of their careers.
"Obviously Nikita this morning, going out on the C1, he struggled because there was no grip," said Steiner. "But there was no other choice than C1s to go out on in FP1 with the tyre choice we've got.
"So it's just like, we explain all this, how it works and we always try and get the best out of what we're given. Sometimes we cannot change [them], but the most important thing is to build them up so that they are confident and then they can deliver."
READ MORE: Schumacher praises 'big, big steps' from Haas in Portugal
Haas' struggles for pace in recent times mean the team haven't scored a point since the 2020 Eifel Grand Prix, where Grosjean finished P9 – while Schumacher and Mazepin found themselves over two seconds off the pace in both Free Practice 1 and Free Practice 2 for the Spanish Grand Prix.