Zak Brown says Ricciardo relationship has 'never been better' as he clears up comments on Australian's performance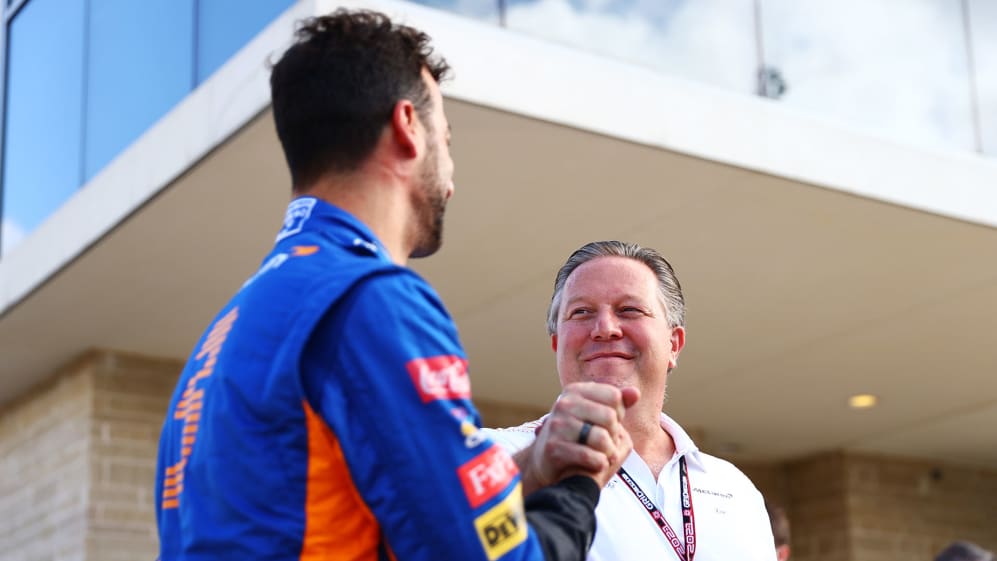 McLaren Racing CEO Zak Brown has said that his relationship with driver Daniel Ricciardo "has never been better", as he sought to clarify recent comments he'd made to the media about the Australian's tenure with McLaren having "not met his or our expectations".
Speculation has been rife about Ricciardo's future with McLaren after Brown, appearing on Sky Sports' Any Driven Monday show last month, said of the eight-time race winner's season and a half with the team: "It's generally not met his or our expectations, as far as what we were expecting."
READ MORE: 'It's not false' – Ricciardo agrees with Zak Brown comments that McLaren stint hasn't met expectations so far
However, ahead of last weekend's Canadian Grand Prix, Brown maintained his relationship with his driver had "never been better" despite the comments.
"No, not at all," said Brown, when asked if his relationship with Ricciardo had shifted after the comments. "We have a great relationship and had dinner a couple of weeks ago in London. We have good laughs together, and enjoy racing together, so the relationship with Daniel has never been better."
Brown, meanwhile, defended his responses in the interview, stating that he had simply replied honestly to the question he was asked – while the McLaren boss also put the onus on him and his team to give Ricciardo and team mate Lando Norris a car capable of fighting at the front.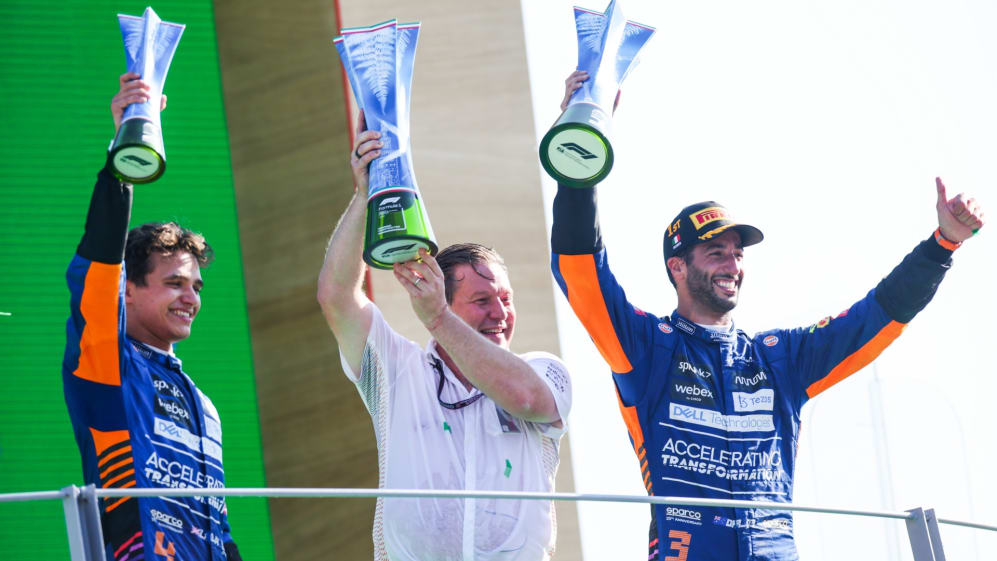 "I was asked a question and I just gave an honest answer. I think Daniel has said the same thing; we are here to try and get towards the front. We've had some awesome weekends like Monza [where Ricciardo led home a McLaren one-two in 2021], and then some disappointing weekends. And coming back to our car, I don't think we've yet given our drivers a car that is capable of being at the front on a regular basis, so we need to do that.
"We have a great relationship, and I just gave an honest answer about a question about how things are going, and things could be going better, but we're going to work hard and make sure that they [go better] in the future."
TREMAYNE: Why age continues to be nothing but a number for the masterful, mischievous Fernando Alonso
Brown continued to throw his support behind Ricciardo, highlighting the result at the 2021 Italian Grand Prix as a sign of what his driver could do if he is given a competitive race car.
"I think last year in Monza when we had a strong race car, we could see what Daniel and Lando [Norris] could do with it. I think we need to focus on giving our drivers better race cars. And I think Daniel is highly motivated, he has all of our support, and we're having fun. I have a great relationship with him."