Feature
TREMAYNE: Why age continues to be nothing but a number for the masterful, mischievous Fernando Alonso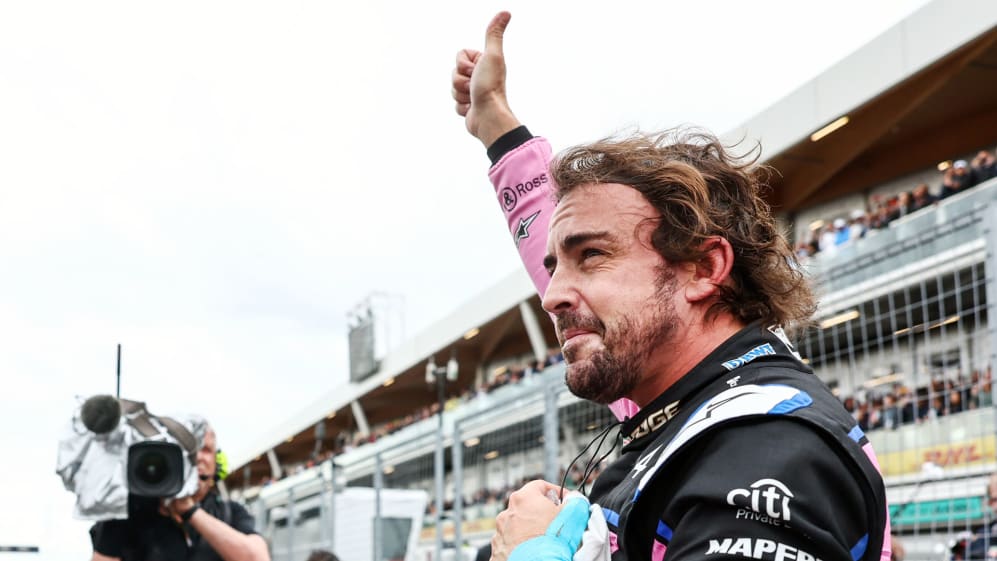 Could there have been a better front row for the Canadian GP than Max Verstappen and Fernando Alonso? The reigning world champion, who holds most of the youngest-ever records, versus the oldest man on the grid, who once held so many of them himself?
"It's been a while since Fernando and I have been alongside each other on the grid," Max said – and they never had actually been side-by-side before, I'm reliably informed. "I used to look up to him as a young kid, watching Formula 1, with him being up there winning races and championships, so it's great to be sharing the front row with him."
Fernando gave that dark smile of his, clearly elated to be going so well, though not surprised by his own speed. "I think we'll attack Max on the first corner," he smirked.
I liked all that. Great box office.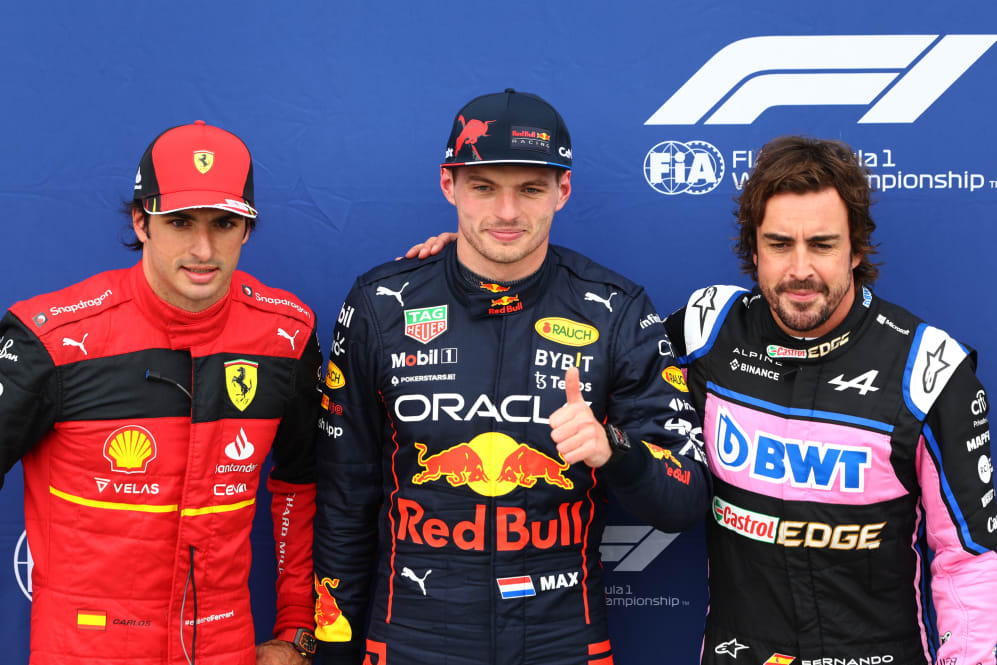 The rain had rendered this the most open qualifying session of the season, and by far the most exciting. Edge of the seat stuff. All through the three sessions, the lap times tumbled with the speed of machine gun fire, as the track improved literally lap by lap and one star replaced another over and over.
But there was a definite pattern. Max, in the Red Bull RB18, had the best car, that was more than obvious. And, boy, does he know how to use it. It was slippery, and every time you encountered another car you risked losing crucial tyre temperature. It was a credit to the standards of F1 driving that so few made errors on a day when that would have been easy. More great box office.
READ MORE: Verstappen 'in the form of his life' says Horner after Montreal 'masterclass'
Q1 saw Max top the timesheets with 1m 32.219s on Pirelli's full wets, but there was Fernando, in Alpine's ever-improving A522, right with him on 1m 32.277s, ahead of the Ferraris of Carlos Sainz and Charles Leclerc as they sandwiched Kevin Magnussen's Haas.
Conditions improved sufficiently for intermediates in Q2, and though this time it was a similar story, with Max fastest and Ferdy chasing him, the gap had expanded dramatically: 1m 23.746s versus 1m 24.848s, and this time behind them it was the Mercedes of George Russell and Lewis Hamilton sandwiching Carlos.
So it all came down to Q3, when conditions continued to improve but, as the bold George Russell discovered, the standing water in Turns 1 and 2 just militated against the switch to soft slicks.
Again, Max was the man, quickly supplanting the Mercedes duo with a stupendous lap of 1m 22.701s, but that wasn't the end of it. Right in the closing stages he improved to 1m 21.620s, owning the Circuit Gilles Villeneuve, and as George slithered and slid, it was Lewis who burst into second place with 1m 22.891s. That too was good to see. The two foes of 2021 side by side on the front row? Not quite…
Max wasn't finished yet, as he improved yet further to 1m 21.299s to throw pole beyond the reach of anyone else, but right at the end there was Fernando, and how he must have loved not just pushing Lewis down a place, but also Carlos, whose 1m 22.096s had removed the seven-time champion from the front row. For the first time since Germany in 2012, back in his Ferrari days, Fernando claimed a front-row slot, with a lovely lap of 1m 21.944s.
BEYOND THE GRID: Fernando Alonso says he's still aiming for a third title to cement his legacy (2021)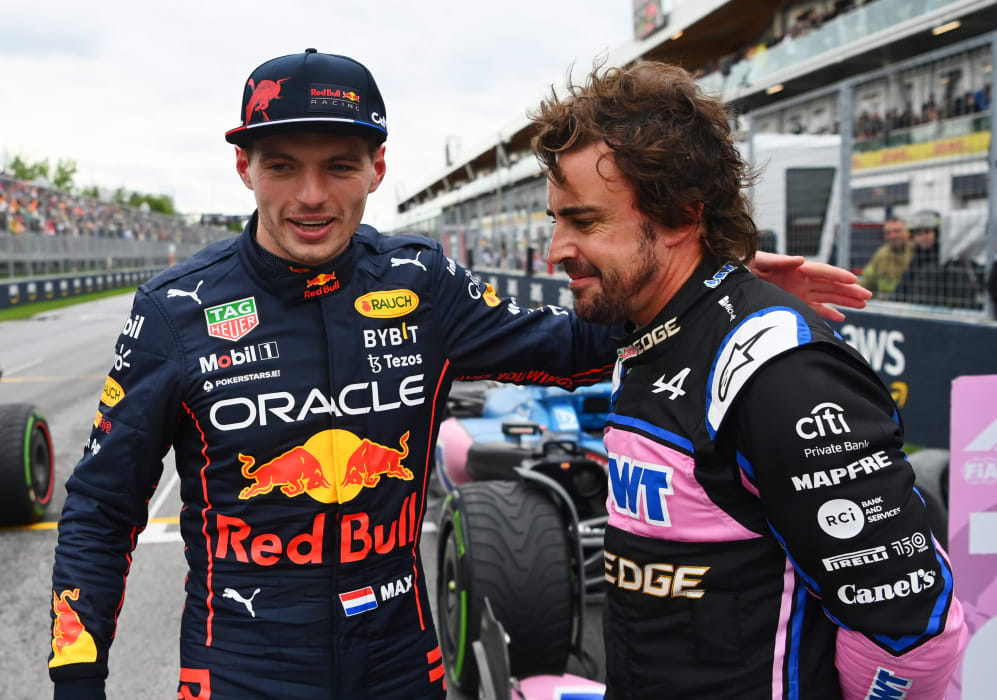 In the end, Fernando never did attack Max, and an engine problem hampered his race from the 20th lap onwards. And at one point when asked to stay behind Esteban as they battled for sixth place, he reverted to Old Fernando as he declaimed how he had been "100 times faster all weekend," but that was the frustration leaking through as the warrior in him bemoaned yet more of the reliability injustice that has dogged his season. That was stoked further when the stewards later gave him a five-second penalty for weaving on the straight, which dropped him from the seventh he was already unhappy with to ninth.
So, in the end, there was no fairy story this time. But don't tell me that Fernando's performance this weekend didn't add hugely to the drama and appeal of the Canadian GP.
READ MORE: Alonso drops from P7 to P9 after being hit with five-second time penalty in Montreal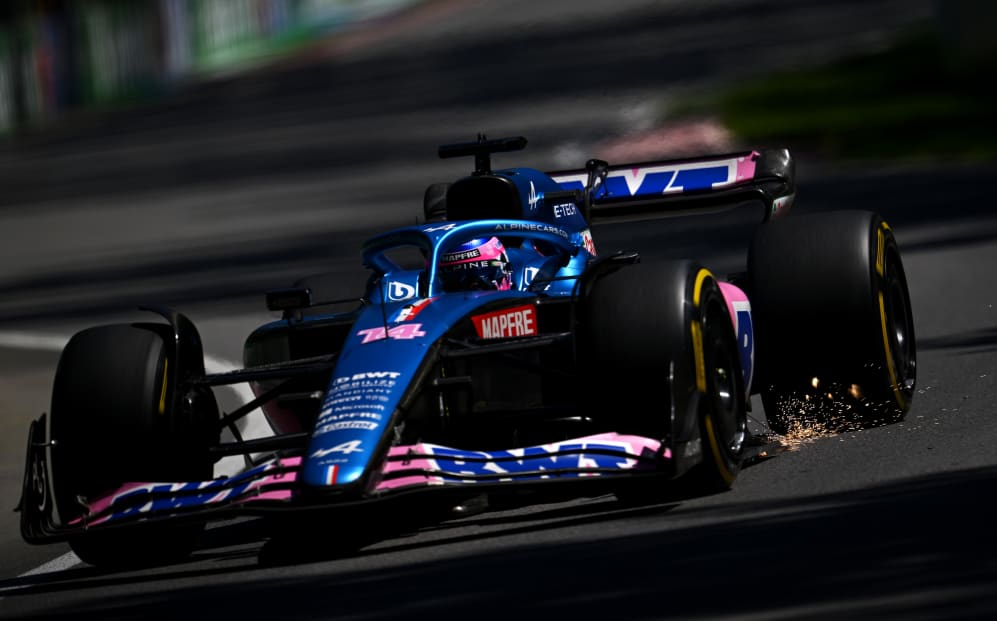 We live in an age which tends to champion youth, often at the expense of age and experience. There have been many who have been surprised by Fernando's fire and speed as he approaches 41. Recently, somebody pointed out that he has been racing in F1 longer than latest promising wannabe Oscar Piastri has been on the planet (he made his debut Down Under on April 4, two days before Oscar, who is also on Alpine's books, was born in Melbourne). But though age has a habit of changing everyone, in the case of racing drivers, it's more often the case that the passion and commitment fade before the physical side. But definitely not for Fernando, for whom age is just a number.
I remember Rupert Manwaring, Minardi's former Commercial Director, raving about his talent back in 2001 when he made that debut with Minardi in Albert Park. Back then, eyes were on his fellow debutants: Juan Pablo Montoya at Williams was the hero of IndyCar, while upstart Kimi Raikkonen had shown prodigious speed in testing for Sauber but was on super licence probation having made the jump straight from Formula Renault. In the end, Fernando would upstage them both.
READ MORE: From Suzuka to San Marino – Ranking Alonso's best Renault wins from 10-1
How we loved him back in 2005 and '06! Having broken through in Hungary in 2003 to give Renault's unusual 111-degree V10 engine its sole victory, he really won his spurs as he held off Michael Schumacher to win the 2005 San Marino GP. And that year and 2006, his driving eclipsed the German's and ended his reign with Ferrari.
Ironically, things went wrong when Fernando moved to McLaren for 2007. When he learned that Ron Dennis intended to put GP2 champion Lewis Hamilton into the second MP4-22 rather than his countryman Pedro de la Rosa, he reportedly responded: "So you don't want to win the constructors' title, then?" But Lewis upstaged him, and though they each ended the season with four wins and 109 points, they lost out in the final race in Brazil to Kimi Raikkonen, and Lewis beat Fernando to runner-up slot on countback with five second places to four.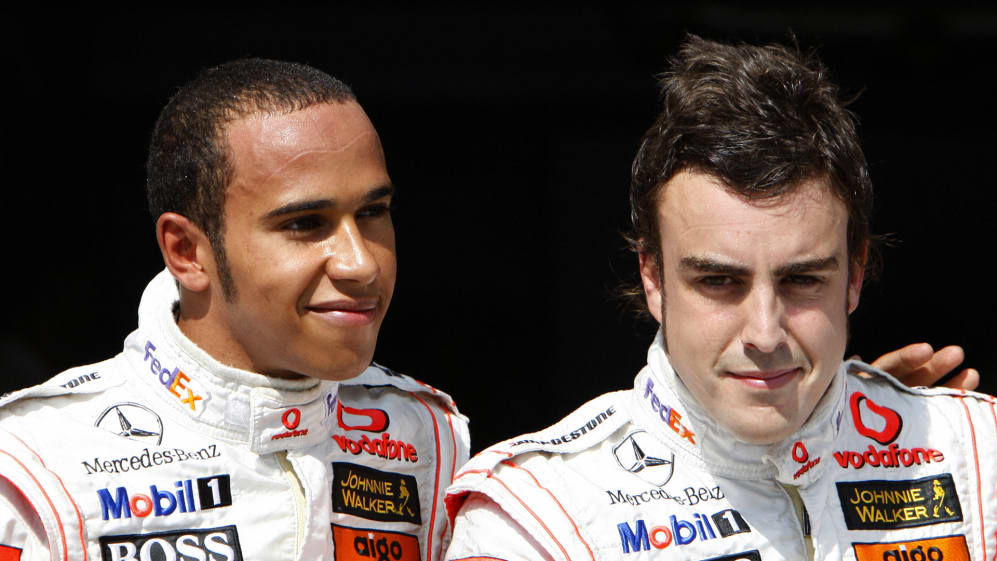 Fernando left in dudgeon at the end of a controversial and acrimonious year, and returned to Renault before joining Ferrari for 2010. More championships surely beckoned. It's said that he wept for an hour in the Ferrari hospitality back in Abu Dhabi at the end of that year, when Sebastian Vettel leapfrogged both him and his own Red Bull team mate Mark Webber to snatch his first world title at the 11th hour.
Later, empty-handed as far as fresh titles were concerned, the surprise return to McLaren in their troubled re-alliance with Honda prefaced the worst period of his career. But despite things such as that pithy "GP2 engine" comment which so stung Honda at Suzuka, he never gave up. And as his team mate Jenson Button will tell you, you had to work damn hard even then to get anywhere near him.
That all led to the adventure at Indianapolis in 2017 where he so nearly won the famed 500 and proved his ability to a whole new audience. Success at Le Mans and winning the 2018-2019 World Drivers' Championship with Toyota brought him back to the F1 orbit a changed man.
Once perceived as an awkward team player who was only ever interested in his own welfare, he came back sunnier, perhaps now at peace with the fact that he has never won as many titles as his prodigious talent merited. And clearly fast enough still to lead a team. The new poster boy for over-40s.
His friendship with Esteban is one of the most impressive things about Renault's transition into Alpine. It's a genuine master and pupil relationship, reminiscent of that which Jackie Stewart and Francois Cevert enjoyed at Tyrrell. Fernando drove for Esteban in Hungary last year, crucially holding back Lewis's attack (and reminding everyone what he could still do), then encouraged his team mate to "drive like a lion!" in Qatar to help him score his own first podium since China 2014…
People say that F1 is always better for having a competitive Ferrari, and the same applies when old warriors such as Fernando add dimension by continuing to fight with everything they have to thrill fans across the globe. And it's better still when they are passionate, outspoken… and still very, very fast.