Zhou 'proud' as he prepares to make pre-season running debut with Alfa Romeo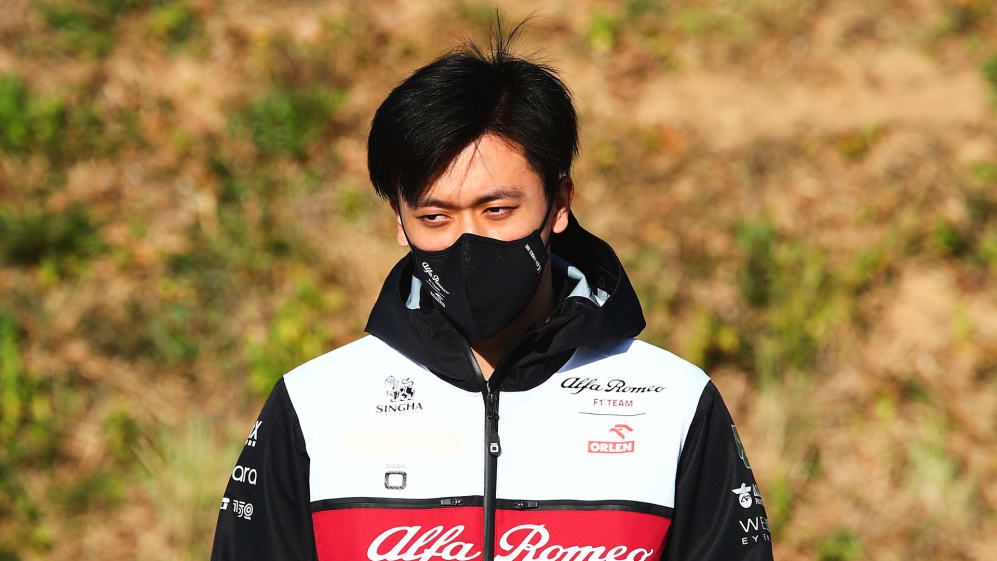 China's first full-time F1 driver Zhou Guanyu is primed to enjoy what he called a "breakthrough" moment on Thursday afternoon – as he steps into the Alfa Romeo C42 for the very first time.
Zhou was brimming with pride in Barcelona as he prepared to take the wheel of Alfa Romeo's 2022 challenger, the 22-year-old having stood on the pit wall for the first day's running as reserve Robert Kubica and new team mate Valtteri Bottas shared duties.
READ MORE: 5 things we learned from Day 1 of pre-season running in Barcelona
He said: "I think it's always definitely good to be the first to make a breakthrough. Of course, for my country, motorsport started much later than in other countries, so it's very tough to be following the ladder of motorsport to where I am today.
"There's quite a lot of compromise that had to be taken by myself, by my family, and also the team supporting behind me. But [now] I'm in [F1], I'm very proud of my country and I think a lot of people really want to [come] out abroad to watch me race, because obviously there's no Chinese Grand Prix this year."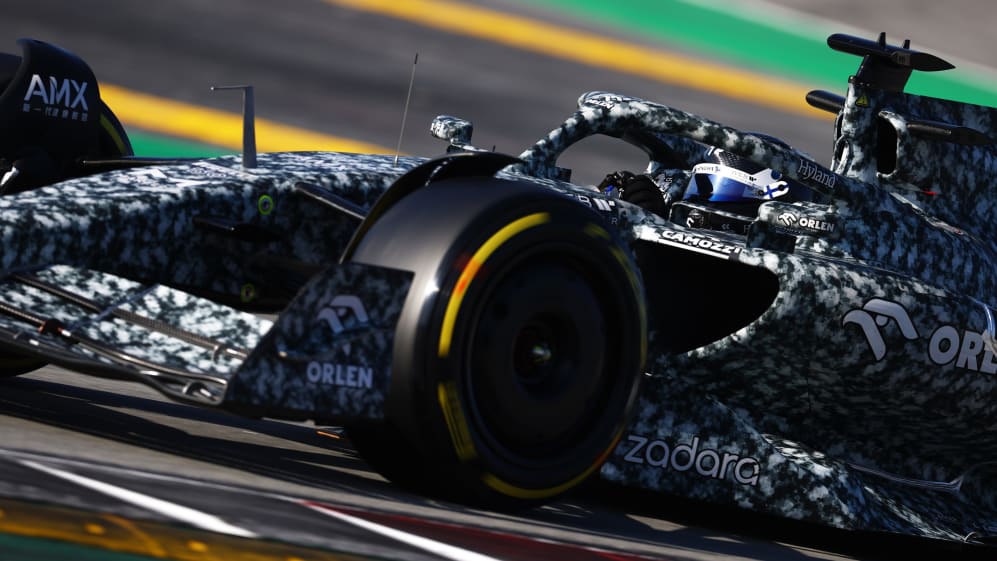 The Chinese Grand Prix will return soon, however, thanks to a recently-penned deal for Shanghai to stay on the F1 calendar until at least 2025. For now, Guanyu has a 23-race rookie season to contend with alongside a 10-time Grand Prix winner in Bottas. He said it was a dream come true.
READ MORE: Bottas bemoans 'compromised' first day of pre-season running with Alfa Romeo
"My dream was to become a Formula 1 driver, and to be finally on the grid, I'm very thankful of the opportunity Alfa have given me. There's a new era entering Formula 1, so it makes things quite interesting. Of course, I haven't had my first taste of the car yet... but of course I'm really excited, and… we are super-pumped up for the season.
Zhou will be the only F1 rookie racing this season, as Haas's Mick Schumacher and Nikita Mazepin – plus AlphaTauri's Yuki Tsunoda – gear up for their sophomore seasons.